Susan Smith, a mother from South Carolina, was convicted of murdering her two sons by drowning them in South Carolina Lake. The case attracted international attention because of her false claim that a black man had kidnapped her sons during a carjacking, but instead…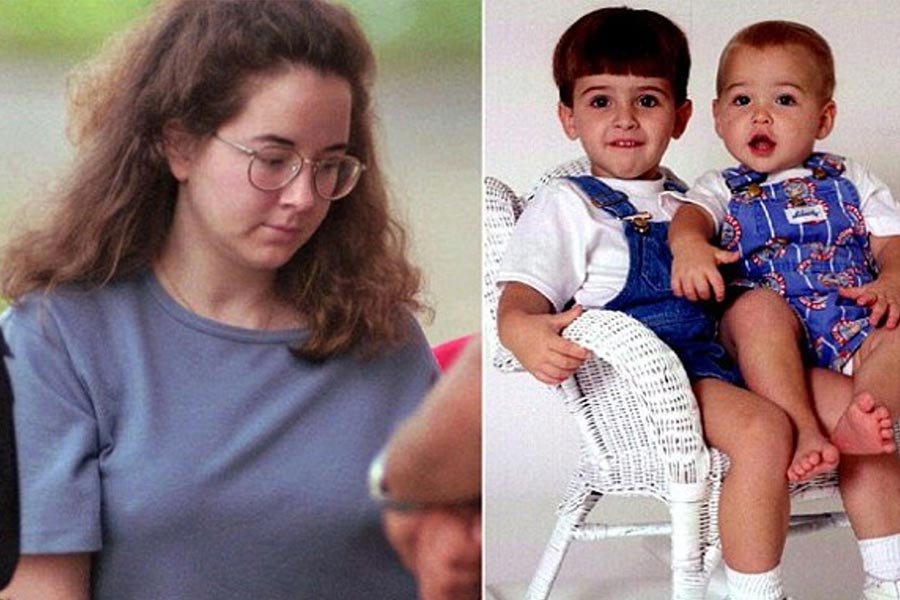 On October 25, 1994, Susan Smith trapped her 3-year-old son Michael and 14-month old son Alex in her car and rolled them into John D. Long Lake in Union County.
Who is Susan Smith?
Susan Smith, born Susan Leigh Vaughan on September 26, 1971, in Union, South Carolina. Susan rarely had a stable home life growing up. Her father died by suicide when Susan was just 6 years old, and Susan herself tried to commit suicide at age 13.
Soon after the death of her father, her mother married Beverly Russell. It was later revealed that he had molested Susan when she was a teenager. A newspaper claimed that the sexual relations between them had continued until six months before the murders.
As a teenager, Susan was well-liked and outgoing. In her final year of high school, she received the "Friendliest Female" award and was known for her cheerful disposition. Susan made a second attempt to kill herself after a married man ended the affair they had.
Susan Smith and David Smith
Susan was working at the local grocery store when she began a relationship with a co-worker and high school friend named David Smith. The couple decided to marry when Susan discovered that she was pregnant.
Susan and David married on March 15, 1991, and the couple moved into David's great-grandmother's house. The newlyweds soon started to have fights, and as a result they were separated seven months after their marriage.
During their breakup, Susan dated her former boyfriend, but when she found out that she was pregnant again, which seemed to bring David and her into clearer focus, the two reunited.
The relationship was by no means, normal and the couple was once again separated three weeks after the birth of their second child.
Susan Smith and Tom Findlay; the boyfriend
After breaking up with David, Susan started working as a bookkeeper at the largest employer in the area, Conso Products. She was later promoted to the executive secretary position, as she was dating Tom Findlay, the son of her boss.
In January 1994, Susan and Tom began dating casually, but soon Susan was back with her husband David, and that again led to the couple wanting a divorce. Roughly a month before the murder, Susan Smith was dating Tom again and planning their future together in her mind.
On October 17, 1994, just days before Susan and David's divorce papers were filed, Tom Findlay sent a "Dear John" letter to Susan. The letter included reasons to end their relationship, the reasons being differences in their backgrounds.
Findlay wrote: "If you want to catch a nice guy like me one day, you have to act like a nice girl." And you know, nice girls don't sleep with married men. "
Susan Smith drowned her children
She told the police, the media, and her family a lie, that her vehicle had been carjacked by a black man who drove away with her sons still inside. Smith made an emotional plea on the television for the safe return of her children.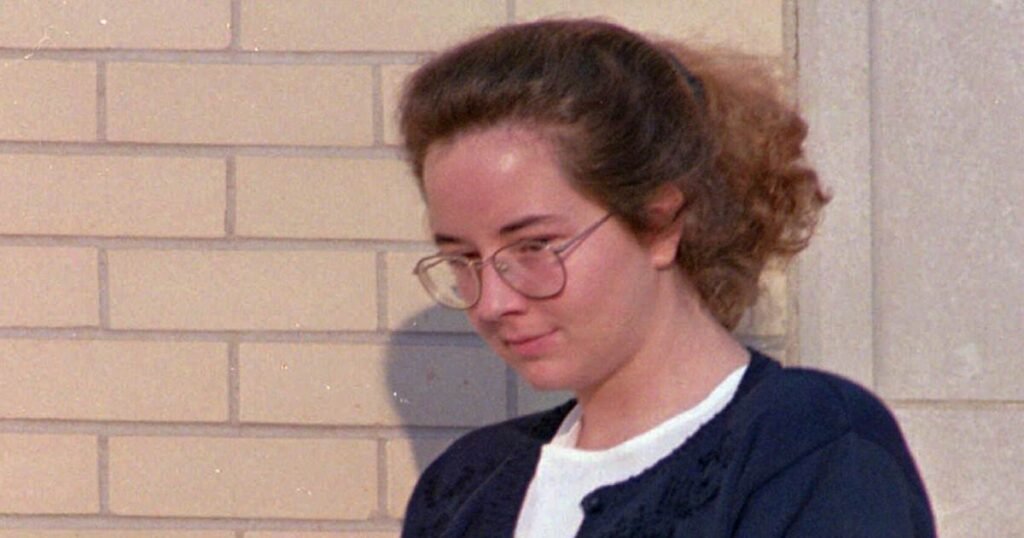 From the moment Susan reported her kids missing, a nationwide search began for her car. The authorities questioned both Susan and David Smith in hopes of getting some answers. While following other leads about the supposed black carjacker,
But one of the problems complicating the search was the description Susan Smith had provided. The composite drawing of the carjacker was so generic that it raised suspicion. The sketch described half of the African American men who lived in the community. Even the media took off the sketch of the carjacker after a while.
The residents did their part too. They assisted police by printing out thousands of missing posters and distributing photos of the kids; tying yellow ribbons around mailboxes and telephones; and scouting wooded areas on horseback. Soon, doubts about Susan Smith's sincerity grew rapidly.
Susan took a lie detector test and failed
On the second day of the search, Susan Smith took a lie detector test and failed. In an attempt to get a quick confession, police confronted Smith and accused her of being involved in the disappearance of Michael and Alex. While the police and FBI continued their search, Susan and David stayed with their families.
On the third day of the search, there seemed to be a breakthrough. A car matching the description of Susan's Mazda was spotted in North Carolina, but it was not her car. After almost a week of searching, Susan and David Smith appeared before the cameras, and once again Susan Smith pleaded and asked her children to stay strong.
As the daily interrogation proceeded, the police discovered inconsistencies in Susan's story. The greeters at Walmart didn't remember seeing her on the night of October 25th. The friend she said she was going to visit was not at her home that evening.
"Susan said that there were no cars in the intersection when the black man came and took her car away, but that light would only turn red for the direction she was traveling if there was cross traffic."
The inconsistencies grew more and more, and on the eighth day, Susan changed her written statement, when police confronted her with a new reason, why her version of the supposed abduction didn't add up. "The mom did it," the question was soon becoming more obvious as the search continued.
On the ninth day of the search, Susan and David appeared on all three national network morning news programs, declaring their innocence and pleading for the return of their children, Alex and Michael.
Susan finally confessed
Later that day, Susan met the police behind the local church and finally broke down. On Thursday, November 3rd, Susan told the police that her children were not alright and fell to the floor sobbing.
Susan Smith told the police that the car and the children were at the bottom of John D's long lake. After getting to the location, divers found the car 122 feet from the shore upside down under 18 feet of water.
As the car was pulled from the water, the bodies of Michael and Alex were visible through the side windows. In her written confession, Susan Smith claimed that she was suicidal on the evening of October 25th. She said that she was living in what she called a "veil of tears," not wanting to live without a mother.
She said that she was planning to kill herself and take her children with her, but after driving around Union for an hour, she pulled into the access road at John D. Long Lake. She let her car roll down the boat ramp but soon stopped it by pulling the emergency brake.
Later, she got out of the car, released the brake, and let it roll down the ramp into the lake. As the car was removed from the lake, the bodies of two children remained in their car seats, grossly deformed from being underwater too long.
On November 3rd, Sheriff Wells made a shocking announcement: "Susan Smith has been arrested and will be charged with two counts of murder in connection with the deaths of her children Michael, 3 and Alexander, 14 months."
Susan Smith later confessed that the carjacking story was false and that she had driven her Mazda into John D. Long Lake in order to drown her children. The motive behind Susan Smith's murdering her children was indeed a shocking one. Susan was secretly dating a man who didn't want children, so she decided to kill her children.
Trial of Susan Smith
During her trial, her defense tried to present Susan Smith as a woman with a troubled past. The defense told the jurors that she'd been sexually molested for years as a child, dealt with the suicide of her father at the age of 6, and tried to kill herself twice as a teenager.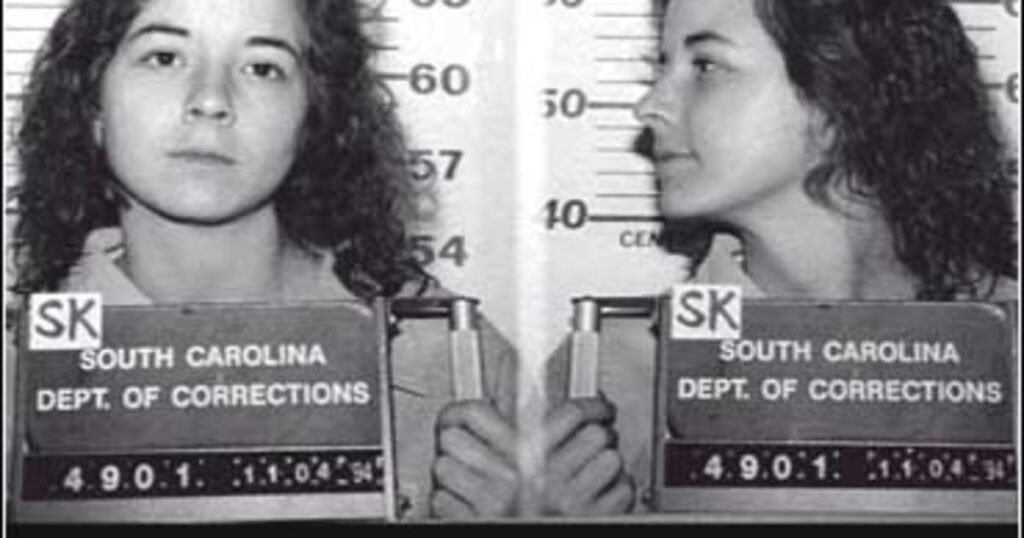 While on the other hand, the prosecution showed the jury the devious and manipulative side of Susan Smith, whose only major concern was her own desires. They mentioned that her children had become a major handicap in Susan's choice to get what she wants. The prosecution claimed that since she killed her children it was easy for her to gain the sympathy of her former boyfriend Tom Findly.
Life In Prison
Susan Smith slept with two corrections officers in 2000 and 2001, both the officers were convicted and Susan was shifted to another prison. Susan hadn't been a model prisoner, as she has been disciplined five times for offenses, including for drug uses.
In 2015, she broke the silence with a letter written to the State Newspaper. In the letter she claimed that she intended to kill herself with her children, but she changed her plan in the final moment.
In her letter to The State, she wrote, "I am not the monster society thinks I am, I am far from it."
Susan Smith Now
"Something went very wrong that night. I was not myself, I was a good mother and I loved my boys. There was no motive as it was not even a planned event. I was not in my right mind."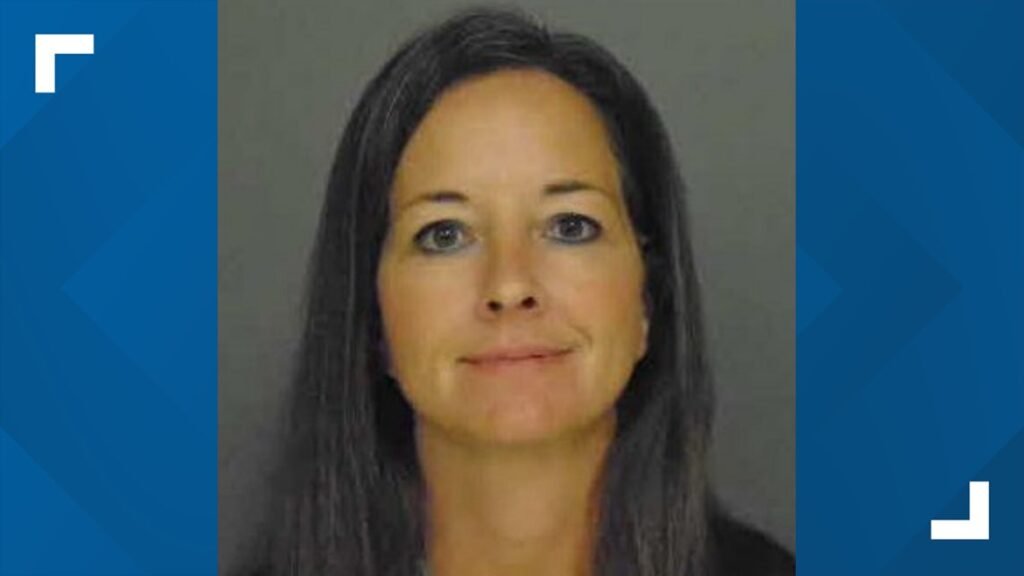 Susan Smith, now 50, is keeping herself down now and following the rules in jail. She is now working as a ward keeper assistant and interacts sparingly with other guards and inmates.
Michael and Alex Smith were buried together in the same casket on November 6, 1994.
Susan will have a chance of parole in November 2024, and at that point she'll have been behind the bars for 30 years.
---
Read more from the website: