A Pennsylvania father and his fiancée imprisoned the man's 12-year-old son in a darkened room covered with feces for years, beating him and starving him while treating their other children well.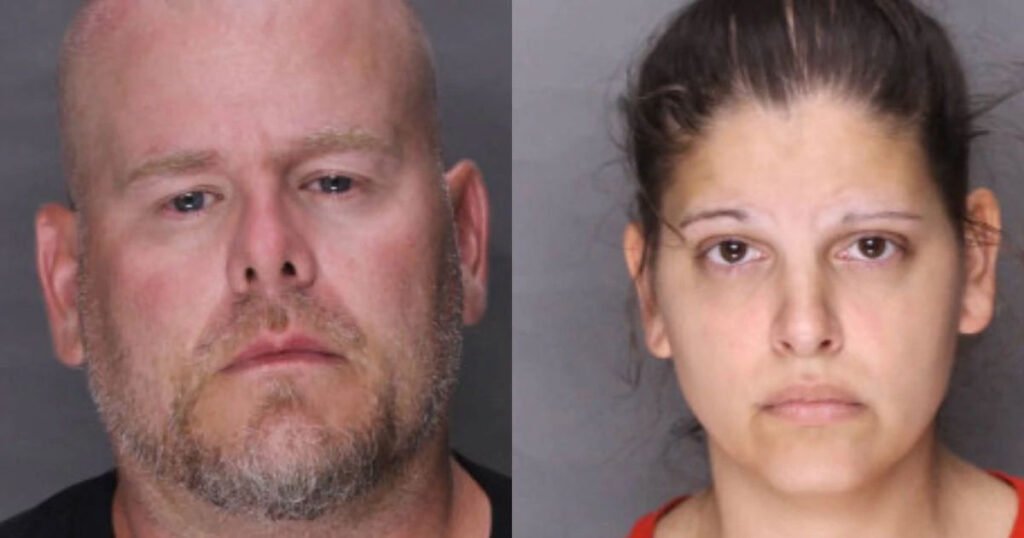 The boy, Maxwell Schollenberger was naked and his feces-covered body was found on May 26 inside the couple's Anneville home.
---
---
Boy's father, Scott Schollenberger Jr. 42, and his fiancée Kimberley Maurer, 35 are charged with homicide and child endangerment in the death 12-year-old Maxwell.
Maxwell wasn't enrolled in the school, never received any medical care, and was rarely seen by his siblings, who lived in the same house with the couple. Maxwell's room had no lights, window shades were closed with duct tape. His father used metal hooks to keep the room locked from outside.
The couple has three other children, "who appeared to be healthy, well-adjusted, and cared for," unlike Maxwell, they received proper medical care and attended school. The couple told Max's siblings to "ignore him and not to talk to him."
---
---
"This tiny 12-year-old boy never knew the unconditional love from a family, "Lebanon County District Attorney Pier Hess Graf told reporters at a press conference on Monday. "Max Schollenberger existed. I will not call this living. He existed in a state of perpetual suffering."
Maxwell's abuse lasted years at the family's house, where he was kept in dark, empty room with doors and windows locked shut.
"By the time of his death, he was in that room 24 hours a day, seven days a week," the district attorney said.
---
---
'Claw marks appeared in the child victim's sheets,' according to Lebanon County District Attorney's office's news release.
At the time of his death 12-year-old, Maxwell weighed just 47.5 pounds, which is roughly half the average weight of a child his age.
Maxwell's death is attributed to blunt force head trauma complication starvation/malnutrition, Graf said.
"Every other room was normal, Graf said, "There was an abundance of food… and that food went to every other person in the household except for Max Schollenberger."
---
---
Scott Schollenberger is the boy's biological father, while Kimberly Maurer acted as his mother for the past decade. The couple admitted that they kept him locked in the room using three metal hooks.
The other children in the house told investigators that they were instructed by their parents to ignore Maxwell and to not talk to him. Maxwell would scream and cry when either Scott or Kimberley entered his room, according to charging papers.
Grad said that she could not discuss the reason behind the boy's abuse and the couple's other children are now in the care of Lebanon County Child Welfare officials, PennLive.com reports.
---
---
Kimberly had been a caregiver for Maxwell since he was just 2 years old. The couple denied that the boy suffered from any mental or physical disorder. Kimberly told the investigators that she was the caregiver of Maxwell because Scott "expressed extreme frustration" toward the child and was afraid of hurting him, the detectives said.
Scott and Kimberly are charged with homicide and child endangerment, the couple is being held in the country prison without bail pending a preliminary hearing scheduled for September 24.
---
---