On November 2nd, 2007 The police in Perugia receive a phone call, there's been a break-in. When the police arrive they discover a young woman has been stabbed to death. Meredith Kercher, the British roommate of Amanda Knoxx. The case of Amanda Knox had more twists and turns than a roller coaster at a theme park.
Who is Amanda Knox?
Amanda Knox grew up in Seattle with a younger sister and two stepsisters. Her mother was a teacher and her father worked in the finance department of a local Macy's.
Amanda Knox grew up in a middle-class neighborhood and was an athlete, excelling at soccer and earning the nickname "Foxy Knoxy."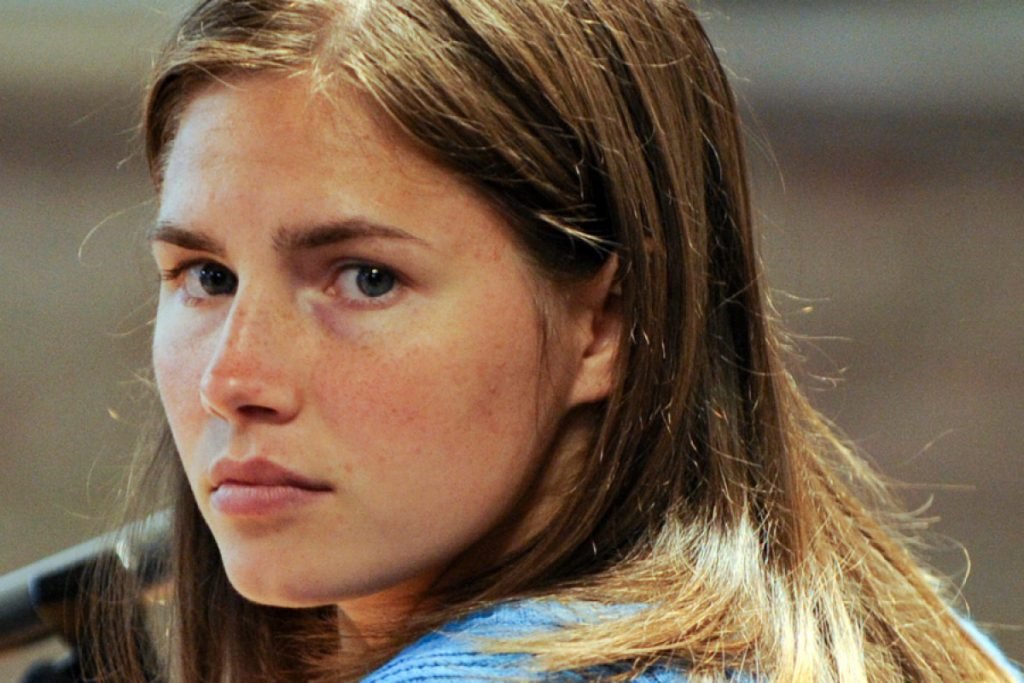 Amanda's first visit to Italy came to a teenage, the family visited Rome, Pisa, the Amalfi Coast and the ruins of Pompeii. She was fascinated with the country after reading Under the Tuscan Sun by Frances Mayes.
Amanda Knox graduated from Seattle Preparatory School in 2005 and studied linguistics at the University of Washington. She worked three part-time jobs at once to fund an academic year in Italy.
Amanda moved to Perugina, Italy from Washington to further her studies, where she intended to spend a year at a university foreign program, but as things turned out her stay in Italy was much longer than she ever thought of.
Amanda Knox's roommate Meredith Kercher
After moving to Italy, Amanda Knox roomed up with 21 years old, Meredith Kercher from London and two others Italian roommates. Meredith Kercher and Amanda Knox were studying for the same program.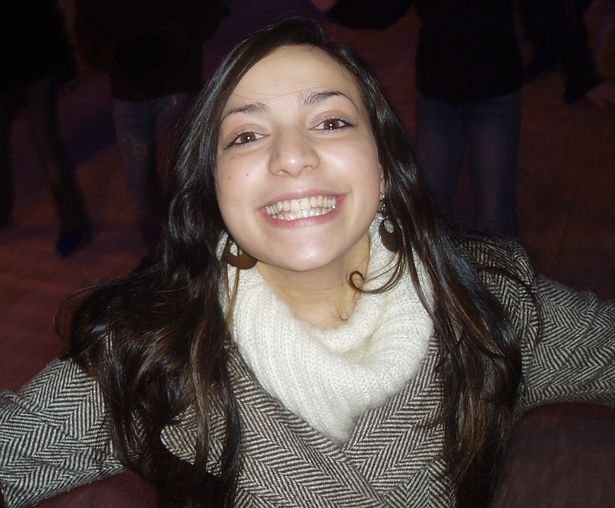 A little while after their arrival at Perugia, Amanda Knox and her roommate Meredith attended a classical music concert, where they bumped into engineering student Raffaele Sollecito.
Amanda Knox fell in love with Raffaele, the time she saw him, she said he looked like a young Italian Harry Potter with rimless glasses and a floppy fringe.
This soon turned into a relationship and the couple started spending time at each other's apartment. Amanda liked crashing at Sollecito's apartment, where they would get high, have sex and made faces to each other.
Murder of Meredith Kercher
On November 1, 2007, Knox was supposed to work at her part-time job at a pub called Le Chic. Her boss, Partick Lumbumba, sent her a text that she wasn't needed so Amanda Knox went to Sollecito's apartment for the night.
The first of November was a public holiday in Italy, Kercher's Italian flatmates were out of town, as were the residents of the downstairs flat. As Amanda Knox's account, she spent the night with her boyfriend and then decided to go home to take a shower and put on some fresh clothes.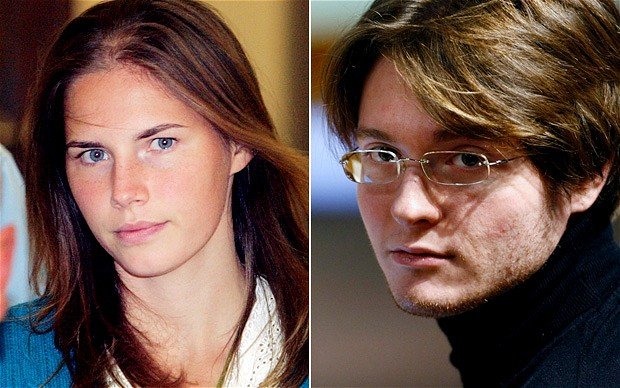 When Amanda reached home she found the front door open, she called out but got nothing in reply. Kercher's door was shut, so Amanda assumed that she was asleep and she went to take a shower, she found drops of blood on the sink's tap and thought it was just her blood from wearing the earrings. She then showered and while getting out she noticed the blood on the carpet. She went on to call Kercher but her bedroom door was locked from inside.
She went back to Sollecito's home and returned with him to check for the signs of a break-in. Her own room was untouched but they were unable to break into Kercher's room, they called the police.
Amanda also called the roommates and when they arrived at the flat, they discovered the two phones Kercher typically carried with her had been found in a nearby garden, her roommates became concerned and requested police officers to break the door, but the police refused and Romanelli's friend forced the door open at around 1:15 P.M. and the body of Kercher was found inside, lying on the floor, covered by a duvet.
Trail and Investigation
Amanda Knox and Raffaelle Sollecito were taken in for questioning for five days. Amanda Knox was interrogated for 53 hours on which she broke down in the end and confessed to the crime.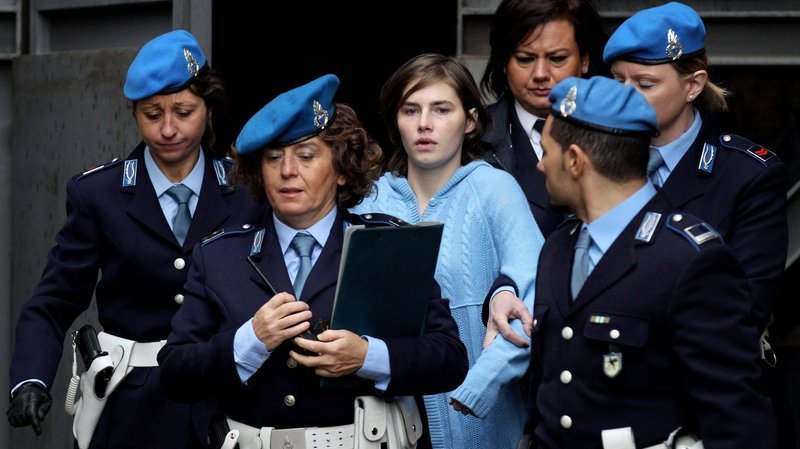 Amanda's mother pleaded with her to flee the country but she remained in Perugia despite the increasing implications. Under heavy questioning, Sollecito admitted that Amanda may have been able to leave his apartment at night and go back to her main residence.
When the cops present this scenario to Amanda, who signed a report saying that she had indeed returned to the house, but later she reported that force was used to get out the fake confession during the interrogation.
Several days later both Amanda Knox and Sollecito were charged with themurder. The result of the case led to international controversy, as US forensic experts thought the evidence at the crime scene was flimsy.
In fact, not a single piece of Amanda Knox's DNA was found in the room where Meredith Kercher was brutally murdered. As a person would normally shed DNA as he/she roams around the room.
The Italian Investigator Guiliano Mignini was convinced that it was Amanda Knox who killed her roommate, as Kercher's face was covered with blanket and only women would do that, according to him, a man would never think to cover a body in such a way.
The DNA evidence pointed toward Rudy Guede, a friend of the Italian roommates. Guede was accused of several burglaries but was yet to have any convictions. He was arrested in Germany and admitted to being at the murder scene but stated he didn't killer Kercher. He also said that neither Knox nor Sollecito were involved in any way. Despite everything the Investigator was convinced that Amanda Knox and Sollecito killed Kercher.
Guede was found guilty of the murder and sexual assault of Meredith Kercher and was sentenced to 30 years, he is currently still serving the sentence.
Mignini painted Amanda as a wildly sexual young American who had dragged the influential young Italian into the world of reefer madness and murder. ON December 29, 2009, Knox was sentenced for 26 years and Sollecito was sentenced to 25 years.
Acquittal
Support from the media in America helped fund an appeal case. The appeal process began in December 2010. This time DNA experts said that DNA used in the first trial was unreliable. Also, Guede had said earlier the Knox and Sollecito were not involved in the murder.
Knox and Sollecito had support in their appeal form the Idaho innocence project, a legal organization that used DNA testing to prove the innocence of wrongly convicted people.
On October 3, 2011, two years after the first trial, the murder convictions against Knox and Sollecito were overturned. Upon the announcement of the verdict, reporters' cameras caught Knox breaking into tears. Knox traveled to her home to Seattle, Washington.
Acquittal Overturned
In a sharp turn of events in March 2013, Amanda Knox and Sollecito were both ordered to stand trial again for the murder of Kercher by the Italian Supreme court.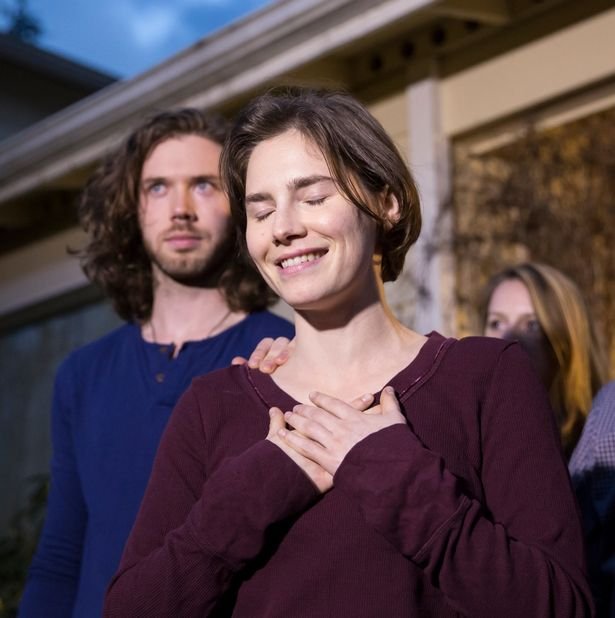 Knox released a statement shortly after learning that she would again face trial for murder: "It was painful to receive the news that the Italian Supreme Court decided to send my case back for revision when the prosecution's theory of my involvement in Meredith's murder has been repeatedly revealed to be completely unfounded and unfair," she stated, adding, "I believe that any questions as to my innocence must be examined by an objective investigation and a capable prosecution. The prosecution responsible for the many discrepancies in their work must be made to answer for them, for Raffaele's sake, my sake, and most especially for the sake of Meredith's family. Our hearts go out to them."
After the acquittal was overturned, the new trial began on September 20, 2013. The location of the second trial was shifted to Florence, Italy due to less space available in Perugia, Italy.
Knox made no arrangments to attend the second trial. This time a new piece of evidence, which was referred to as Evidence 36-l was a piece of material found on a kitchen knife that the Italian prosecutors believed was used to kill Kercher.
However, Knox's DNA was not found on the knife but was found on the handle of the knife. Knox's legal team used the finding in her defense. "It means that Amanda took the knife exclusively for the cooking matter to keep in the kitchen and to use it," Knox's defense lawyer Luca Maori told the Associated Press. "It is something very important. It is absurd to use it for a murder and put it back in the drawer."
Amanda Knox and Sollecito were again found guilty of murdering Kercher, Sollecito received a 25-year prison sentence while Knox, who was convicted of slander in addition to murder, was sentenced to 28 and half years in prison.
"I am frightened and saddened by this unjust verdict," Knox wrote of the verdict. "Having been found innocent before, I expected better from the Italian justice system. The evidence and accusatory theory do not justify a verdict of guilt beyond a reasonable doubt. …There has always been a marked lack of evidence." The 26-year-old added, "This has gotten out of hand. Most troubling is that it was entirely preventable. I beseech those with the knowledge and authority to address and remediate the problems that worked to pervert the course of justice and waste the valuable resources of the system."
Amanda Knox now
In March 2015, The Supreme Court of Italy overturned the 2014 convictions of Knox and Sollecito. The ruling was considered to be the final decision against the two and more details on the court's verdict was released in June. Knox said after the verdict "I am tremendously relieved and grateful" for the court's decision.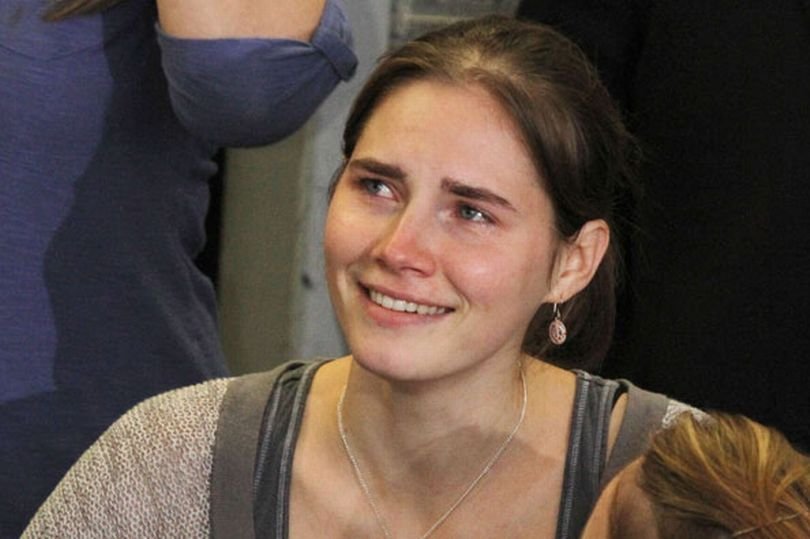 After returning home Amanda Knox finished her degree and began to work as a freelance journalist. She wrote Waiting to Be Heard: A Memoir, a book about her experience.
In January 2019, the European Court of Human Rights in Strasbourg, France, ruled that Italy had to pay Knox 18,200 Euros ($20,000) for the failure to provide legal assistance and an independent interpreter when she was interrogated in the aftermath of the 2007 murder of her roommate.
Read about the most expensive trial of the century The Trial of O.J. Simpson.