On March 31st, 1995, the undisputed queen of Tejano music, Selena Quintanilla, was killed by the woman who claimed that she was her biggest fan – Yolanda Saldívar.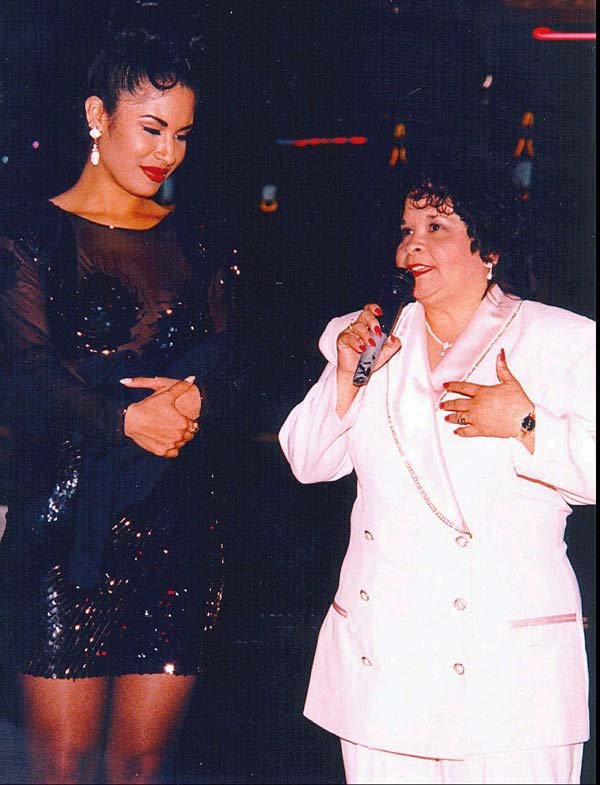 Yolanda was the former president of Selena's fan club and the manager of her boutiques, but she lost both positions after Selena's family discovered that she had been embezzling money from both organisations.
Yolanda met Selena after she founded a fan club for the singer. She quickly became a member of Selena's inner circle. She managed an official fan club business as well as the singer's boutique shops. Nobody expected Selenna's number one fan, the founder of her fan club, to one day become her killer.
Selena: The Queen of Tejano Music
Selena Quintanilla Perez, aka Selena, was a rising star in the American music scene during the 1990s. Selelna rose to prominence in the music industry as the lead singer of Selena Y Los Dinos, a band founded by her father and her two siblings.
At the age of 15, Selelna won female vocalist of the year at the Tejano Music Awards in 1986. Three years later, she produced her first self-titled album, Selena.
Selena's concert album, Selena Live!, won a Grammy for best Mexican-American album in 1994, which included spoken liner notes by her family, friends, and her former band members, Selena y Los Dinos.
Selena was undoubtedly on the path to realizing more of her dreams when, two weeks before turning 24, she was fatally shot by Yolanda Saldivar, a fan turned manager.
In 2020 Billiboard magazine put her in thir place on the list of "Greatest Latino Artists of All Time."
Who is Yolanda Saldívar?
Yoialnda Saldívar was born on September 19, 1960. She became a registered nurse in 1991, she had an ordinary life—until she saw Selena perform, and her life changed forever.
She literally changed her life; she rearranged her life around Grammy Award-winning Selena, quit her job, and founded the Selena Fan Club in Texas, which she did admirably. As a result, she was promoted to manage the singer's Texas boutique.
Aside from their professional working relationship, the two shared a strong bond. Selena trusted her number one fan so much that Sladivar was given a key to Selena's home, and according to Sladivar, Selena called her "mom" at one point.
On the surface, everything appeared to be fine, but behind the curtain, things were anything but. Saldívar would go insane whenever anyone questioned her authority.
Martin Gomez, Selena's fashion designer, who worked in the same office as Saldívar for eight months, speculated that there was something strange about Saldívar's devotion to Selena. He soon left his job because he couldn't stand working alongside Saldívar any longer.
Gomez described Saldívar as "a little bitty thing, very dowdy. She kind of looked like a man, she looked like a munchkin."
"She was very vindictive. She was very possessive of Selena," said Gomez, 30, of San Antonio, in a telephone interview. "She'd get, like, very angry if you crossed her. She would play so many mind games, say people had said things they hadn't said. So many things would happen to the clothing I was working on. I knew that I had finished a certain piece, but I would come back from a trip to New York and the hems would be ripped out. It was very strange."
Selena, for her part, was quite critical of Saldívar; the late singer's family and friends claimed that she defended Saldívar whenever she was criticized at work.
"Selena treated her very professionally, she was a darling girl, very sweet, very sweet, but I never, ever thought Selena treated her special. She was nice to all of us. But it got to the point where Yolanda was the leeway between us and Selena, she was the voice, and she tried to shut everyone out." said Gomez.
Selena's father received many complaints from the fanswho said they had paid for membership in the Selena cfan club and had received nothing in return for it. He began the investigation and discovered that Saldívar had embezzled more than $30,000 via forged checks from both the fan club and boutiques.
Qunitanilla Jr. talked to her about the stealing and told her if she did not provide evidence that disproved his accusations, he would involve the local police. He barred her from having any contact with Selena.
Saldívar postponed handling of the bank statements and financial records in the days leading up to Selena's death by claiming she had been physically and sexually abused in Mexico.
Selena's family discovered in early 1995 that Saldívar had been stealing money from both the organization and the fan club, which led to her firing in the first week of March. Aside from the claims, fan club members had complaints about Yolanda.
Selena went to meet Yolanda on March 30
"There was no fight when she was released of her duties." She just said, Okay,' " Gonzalez said today in a telephone interview. "Selena, not thinking anything, proceeded to the motel, and that's when the lady pulled the gun on her.
Strangely, the rivolver that was used tro kill Selena disappeared the trial. It was later, found in a box of office supplies at the home of court reported Sandra Oballe, who has said she did not realize she had the weapon.
Selena Quintanilla's murder
Selena agreed to meet Saldívar at a Days Inn motel in Corpus Christi on March 31 to retrieve financial records that Saldívar had refused to turn over. Saldívar pushed back the exchange by claiming she had been raped in Mexico.
Selena drove Salrivar to a local hospital, where they were told that the gynecological exam would have to be done elsewhere due to the alleged assault in another country.
They returned to the motel, and when Selena asked for the records again, Saldívar pulled a.38 Taurus Model 85 revolver from her purse and pointed it at her. Selena attempted to flee, but Saldívar shot her in the back, severing an artery. Critically wounded, Selena ran to the lobby for assistance, with Saldívar pursuing her and calling her a bitch.
As the clerk dialed 911, Selena collapsed on the floor. She died at 1:05 p.m. in a hospital from blood loss. Selena was only 23 years old when she was murdered, and her death shocked the entire world.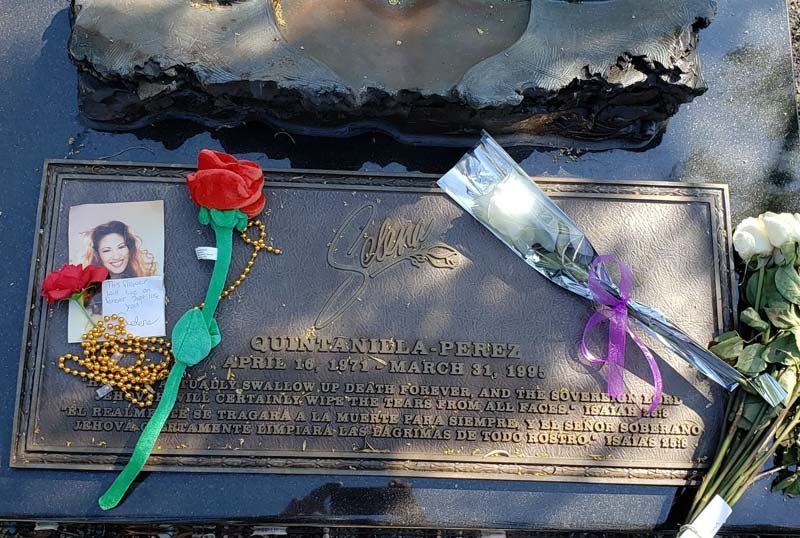 In her final moments alive, Selena gained enough strength to identify her killer, "Yolanda Saldívar in room 158."
Trial of Selena's killer
Selena's murder waws closely followed by the Latino Community in the United States. The cameras were permitted on the courthouse premises but the trial was not televised. The trial's venue was moved to Houston after Yolanda Saldívar's lawyers aruged that she could not receive a fair trial in Selena's home town.
Yolanda's attorney argued tht the shooting was accidental, but the prosecution pointed out the Saldívar, a trained nurse, did not call 911 or try to help after she was shot.
Where is Yolanda Saldívar now?
On October 26, 1995, after a three-day trial, jurors found Saldívar guilty of first-degree murder. She was sentenced to life in prison with the possibility of parole in thirty years, the maximum prison term permitted in Texas at the time.
On November 22, 1995, she arrived at the Gatesville Unit (now the Christina Melton Crain Unit) in Gatesville, Texas, to be processed.
When Yolanda was arrested for Selena's murder, she was 35 years old. Many people disagree to believe she has a "clear conscience" because the shooting was a "accident." She is now 61 years old and looks exactly like her. She will be eligible for parole in 2025, thirty years after the murder of Selena. Saldívar is serving a life sentence at the Mountain View Unit in Gatesville.
Selena: The movie
Selena is based on the book "Selena's Secret," and she is played by Lupe Ontiveros.
---
After reading about Yolanda Saldivar, Selena's Killer your might also like to read about 11 Actors who killed people in real life.