Thomas Blanton, the last surviving Ku Klux Klan member convicted in the bombing of the church in Birmingham that killed four girls and injured 14 others, died on Friday.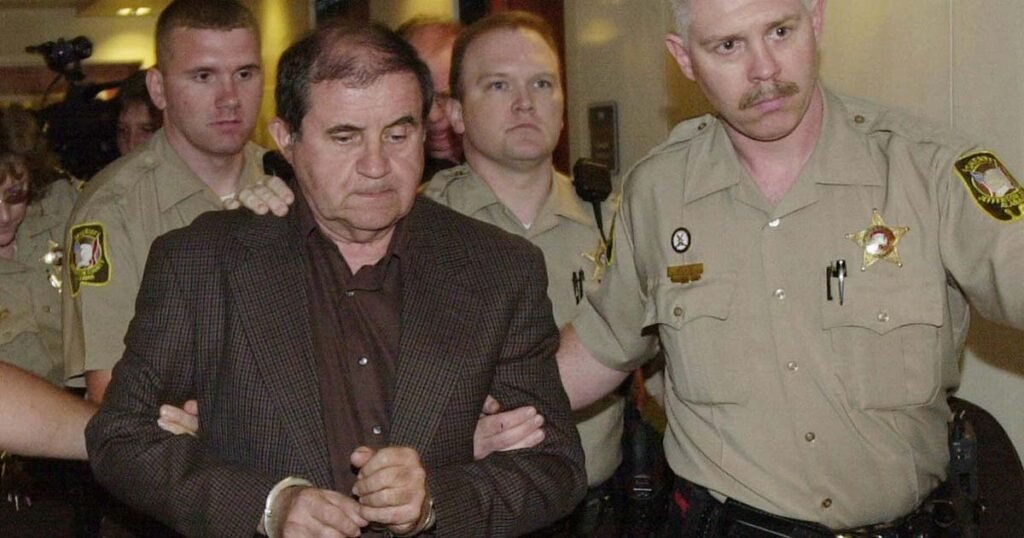 Jefferson County Chief Deputy Coroner Bill Yates said that Blanton died of natural causes at William E. Donaldson, Correctional facility. Blanton went into full cardiac arrest and was pronounced dead at 6:10 am on 26th June 2020, he was 81 years old.
The terror was such that in 1963, Birmingham, Ala. was called 'Bombingham' because of the number of black homes that were firebombed, and Thomas Blanton played a major role in the terror of these events. Blanton was arrested with one of his partners in 2000, 37 years after the bombing.
"It sounded like the whole world as shaking," recalled Rev. John Haywood. The blast blew plaster off the walls and peeled that face off the image of Jesus in a stained-glass window.
The pastor yelled for members to go out of the building and then started looking for the children in the basement. The explosion blew a hole in the church so big that he walked through it to get inside the church basement. After digging into the rubble, he found four bodies in almost the same location.
Thomas Edwin Blanton Jr., the last of 3 KKK members convicted in the 1963 Alabama church bombing that killed 4 Black girls, has died in prison at age 81, officials say. https://t.co/wPqXYInlmA

— NBC News (@NBCNews) June 26, 2020
Blanton was convicted of murder and sentenced to life in prison in May 2001, for his involvement in the bombing of the 16th Street Baptist Church in Birmingham. Four girls died in the bombing, and at least 14 more were injured.
Thomas Blanton was serving a life sentence for his role in the bombing of the Alabama Church on Sept 15, 1963, which killed 11 years old Denise McNair, 14-year-old Addie Mae Collins, Cynthia Morris Wesley, and Carole Robertson. All the girls were killed as they were changing into their choir robes.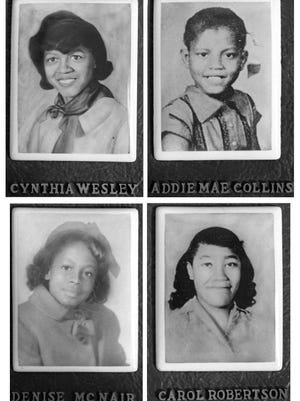 Addie Mae Collins' sister, survived the attack but lost her right eye, and some glass fragments from the explosion remained lodged in her left eye, chest, and abdomen for decades.
When asked by the judge if he had any last comment? he replied: "I guess the good lord will settle it on judgment day." The bombing of the church exposed the depth of hatred u white supremacists and Birmingham integrated its public schools.
"Tommy Blanton is responsible for one of the darkest days in Alabama's history and he will go to his resting place without ever having atoned for his action or apologizing to the countless people he hurt," said Gov. Kay Ivey in a statement.
z"The fact that after the bombing, he went on to remain as a free man for nearly four decades speaks to a broader systemic failure to hold him and his accomplices accountable. That he died at this moment, when the country is trying to reconcile the multi-generational failure to end systemic racism, seems fitting."
Blanton kept claiming that he was innocent, years after being sent to prison. In an interview in 2006 with Birmingham station, he claimed that the government used lies and false evidence to gain a conviction.
"I think I was cleverly set up by the government… and that's why I'm here," Blanton told the interviewer, "I'm sorry it happened. Deeply sorry, but I'm not responsible for it."
At the time of his arrest, he was pretty wild and crazy, according to a former Klansman Wyman S. Lee, "He has a lot of hate, anger and resentment built up in him."
"I wished I could have sat down with him to find out if he had a change of heart. But ultimately, I hope that he repented to the Lord for this sin and made his peace before he died," said Lisa McNair, sister of Denise, one of the girl who died in the church in the bombing.
However, justice would not easy, as even after Blanton and his partners were first identified as suspects in 1965, the investigation into the attack was stalled and left untouched for decades, and Blanton was roaming like a free person for nearly four decades.
The interest in the case renewed after receiving requests from Birmingham's black activists and clergy. In 1977, Robert Chambliss became the first person to be convicted in the bombing in 1963, he died in prison about a decade later.
The FBI identified Blanton as a suspect in 1965, but after the conviction of Robert the case went cold again. The case was picked up again in 1993 by U.S. Attorney Doug Jones, after intentions of Blanton talking about his intent to bomb another church were revealed.
"They ain't going to catch me when I bomb my next church," a former girlfriend of Blanton's also testified that he tried to run down a Black pedestrian saying "All I want is a chance to kill one of those Black bastards."
One of Blanton's partners in the crime, Herman Cash died in 1994 without ever being brought to trial. Following Blanton's conviction in 2001, white supremacist Bobby Frank Cherry was also convicted for the bombing a year later in a separate trial. Bobby died in the prison in 2004.
Now that you've read about Thomas Blanton, read more about the deadliest cults that shook the world.