Elisabeth Fritzl was kidnapped by her father and imprisoned in a cellar for 24 years, during which time she gave birth to seven children. Elisabeth, 18 years old at the time, went missing on August 28, 1984. The case came to light in April 2008, when one of the children born in captivity was taken to a hospital with an illness and the authorities became suspicious of the circumstances.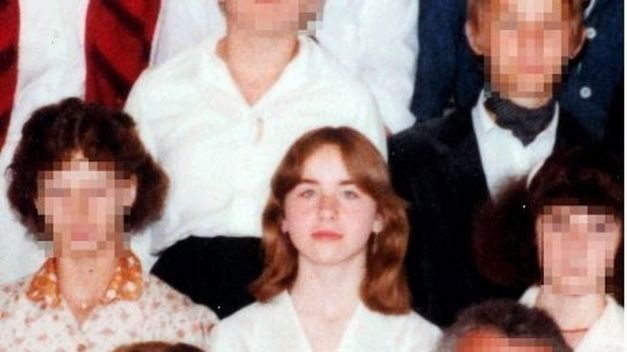 The case of Elisabeth Fritzl is incredibly disturbing. Her mother, Rosemarie, filed a missing person report in a state of panic, as there was no word from Elisabeth for weeks and everyone feared the worst. However, when all hope seemed lost, a letter arrived from Elisabeth, claiming she had grown tired of her family life and had run away.
Josef Fritzl, Elisabeth's father, told the police officer who came to his house asking questions about his daughter that he had no idea where she would go but suggested that she may have joined a religious cult, something she had previously talked about doing.
However, in reality, Josef Fritzl knew exactly where his daughter was, she was being held captive just 20 feet below where the police officer was standing.
Who is Josef Fritzl?
Josef Fritzl was born on April 9, 1935, in Amstetten, Austria. He married at the age of 21 to a 17-year-old woman named Rosemarie. The couple had three sons and four daughters, including Elisabeth.
However, despite Elisabeth being just 18 when he kidnapped her, Josef Fritzl began sexually assaulting his daughter as early as when she was 11 years old.
At age 15, Elisabeth completed her education in Austria and subsequently began a course to become a waitress. In January 1983, she ran away from home and went into hiding in Vienna with a friend from work. The police found her three weeks later and returned her to her parents. After returning home, she rejoined the waitress course and finished it in 1984 and was offered a job in nearby Liz.
Elisabeth Fritzl was lured in the basement by Josef
On August 28, 1984, when Elisabeth Fritzl turned 18, her father, Josef Fritzl, lured her into the basement of their family home by telling her he needed help carrying a door. He was re-fitting the door to the newly renovated cellar and needed her assistance.
Once Elisabeth held the door in place while Fritzl fitted it into the frame, he held an ether-soaked towel over her face until she lost consciousness, then threw her into the newly built chamber.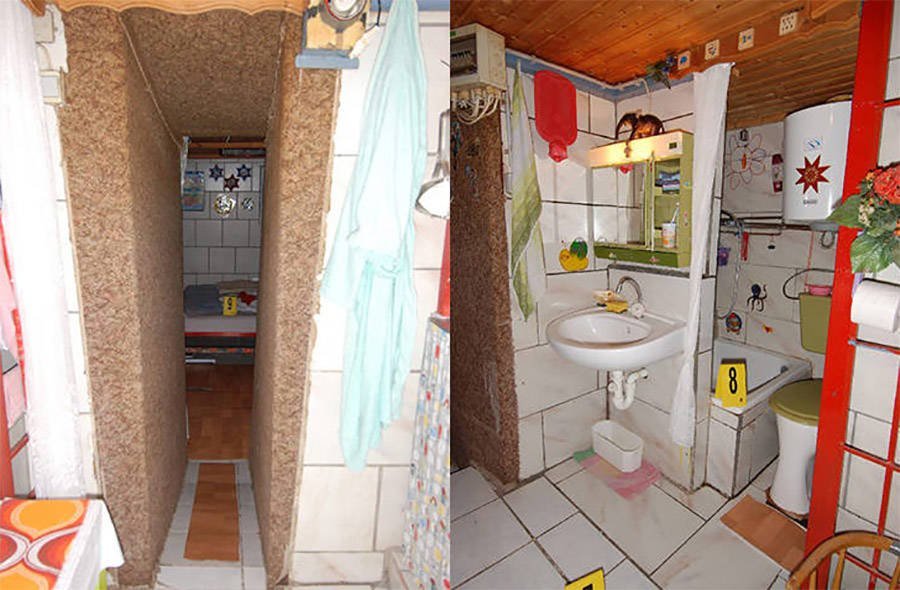 For the next 24 years, the inside of the chamber would be the only thing Elisabeth Fritzl would see. Fritzl visited Elisabeth in the hidden chamber almost every day, or a minimum of three times a week.
After Elisabeth's disappearance, her mother, Rosemarie, filed a missing person report. Almost a month after her disappearance, Josef Fritzl handed a letter to the police, the first of many that he had forced Elisabeth to write while in captivity.
The letter that Josef Fritzl gave to the police was postmarked from Braunau and claimed that Elisabeth was tired of living with her family and was staying with a friend. She asked her parents not to look for her or she would leave the country.
The investigation into Elisabeth's whereabouts went cold and the world forgot about the missing girl. But not Josef Fritzl. He made it clear to his daughter that he knew where she was and that she was never going to leave.
Josef visited Elisabeth in the hidden chamber almost every day. He would go down to the basement every morning at 9 a.m. to draw plans for the machines that he sold. He would spend some nights in the basement occasionally, but his wife wouldn't worry, as for her, he was a hard-working guy and was thoroughly dedicated to his career.
For Elisabeth, her father was a monster. For the first two years, he left her alone, keeping her captive. Then, the years of assault, rape, and sexual abuse began.
After his arrest, Josef Fritzl admitted to repeatedly sexually assaulting Elisabeth, which resulted in her giving birth to seven children during her captivity.
After two years into her captivity, Elisabeth became pregnant but miscarried 10 weeks into the pregnancy. Three of her children, Lisa, Monika, and Alexander, were taken from her by Josef and brought upstairs to live with his wife.
Josef fabricated stories about how he discovered the children, often claiming to have found them on bushes near the home or on the doorstep. Each time, the child would be swaddled neatly and accompanied by a note allegedly written by Elisabeth, stating that she couldn't take care of the baby and was leaving it with her parents to keep the baby safe.
Shockingly, the social services never questioned the appearance of the children and allowed the Fritzl family to keep them as their own. Officials stated that Fritzl had "very plausibly" explained how his infant grandchildren had appeared on his doorstep. The family received regular visits from social workers, who never saw or heard anything that aroused suspicions.
Elisabeth Fritzl was confined in the basement with her children
After the birth of the fourth child, Josef allowed the enlargement of the prison from 35 to 55-meter square(280 to 590 sq ft). But the enlargement wasn't an easy task for Elisabeth and her children as they had to dig out the soil with their bare hands.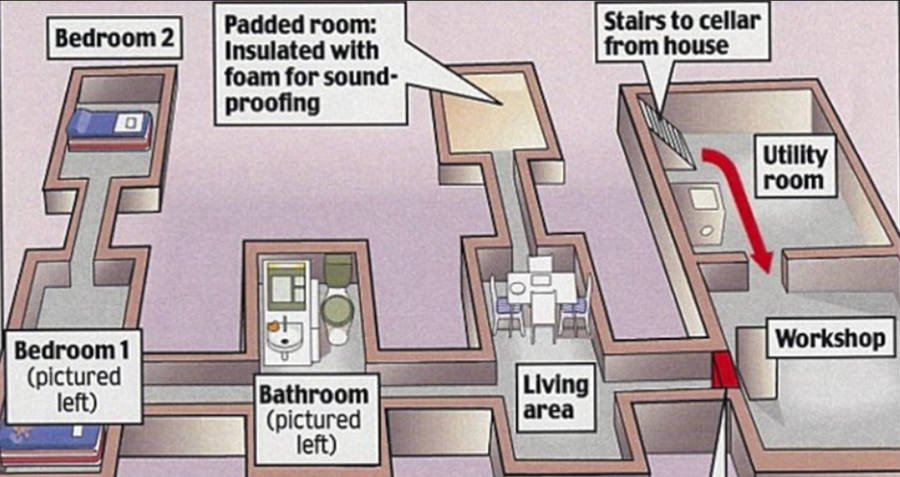 Elisabeth and her children had a television, radio, and video cassette player. They had a refrigerator to store food and hot plates to cook. Despite the harsh conditions, Elisabeth was a brave soul who taught her children to read and write. However, Josef would shut off their lights or refused to deliver food for days at times as a form of punishment.
Josef told Elisabeth and her three children who remained with her in the basement that they would be gassed if they tried to escape. Kerstin, Stefan, and Felix remained in the cellar with their mother for the duration of her imprisonment.
Investigators found that the threat of being gassed was only a tactic used to scare the captives, as there was no gas supply in the basement. Josef later admitted during his arrest that he told Elisabeth and her children that they would receive an electric shock and die if they attempted to tamper with the cellar door.
Elisabeth Fritzl finally came out after 24 years
It is unclear how long Josef Fritzl intended to keep his daughter as a prisoner in the basement. He managed to evade capture for 24 years and it is unknown if he planned to continue for another 24. But the brutal captivity came to an end in 2008 when one of the children in the cellar fell ill.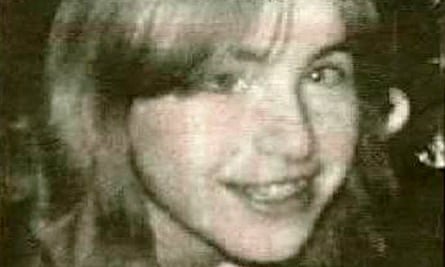 On April 19, 2008, Kerstin, the eldest daughter, fell unconscious and surprisingly, Josef agreed to seek medical attention for her. Elisabeth helped him carry her daughter out of the chamber, and saw the outside world for the first time in 24 years. However, after seeking medical attention, Josef forced Elisabeth back into the chamber, where she stayed for a final week. He then called an ambulance, claiming that he had a note from Kerstin's mother explaining her condition.
Police questioned Kerstin for a week and asked locals for any information about her family. However, no one came forward, as there was no family to take care of her. Her mother was locked in a prison by her father.
The Case of Elisabeth Fritzl Reopened
The medical staff found the aspects of Fritzl's story perplexing and alerted the police, who subsequently broadcast an appeal on public media for the missing person to come forward and provide additional information about Kerstin's medical history.
The police reopened the case of Elisabeth's disappearance. When questioned about Elisabeth, Josef repeated the same old story. However, this time the police contacted a church officer, Manfred Wohlfahrt, who was an expert on cults. He raised doubts about the existence of the group Josef described and found the letters dictated and oddly written.
Elisabeth pleaded with her father, Josef Fritzl, to be taken to the hospital. The reason behind Josef's decision to release Elisabeth from the cellar after 24 years of captivity remains a mystery. On April 26, 2008, he released Elisabeth from the cellar.
She immediately went to the hospital where her daughter was being treated, but the hospital staff alerted the police of her suspicious arrival. Elisabeth and her children were taken to a police station for questioning.
Elisabeth did not provide many details to the police until they promised that she would never have to see her father again. In the next two hours, she recounted the story of how her father kept her as a prisoner for 24 years. She told the police that Fritzl raped her, forced her to watch pornographic videos and made her reenact them in front of her children, as a means of humiliating her.
On April 26, 2008, Josef Fritzl, aged 73, was arrested on suspicion of committing serious crimes against family members. He told investigators how to enter the basement chamber through a small hidden door, which was opened by a secret keyless entry code.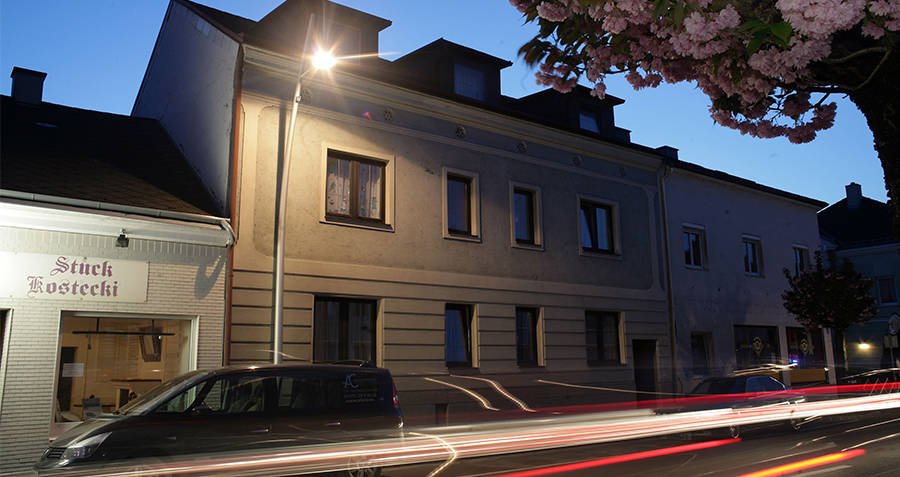 During the night of April 27, Elisabeth, her children and her mother Rosemarie were taken into care. On April 29, it was announced that DNA evidence had confirmed Fritzl as the biological father of his daughter's children. As far as Elisabeth's mother was concerned, she knew nothing about the events that happened right under her feet and Josef also backed her story.
A tenant who rented a ground-floor room in the house for twelve years claimed to have heard noises from the basement, which Fritzl explained were from the "faulty pipes" or the gas heating system.
Where is Elisabeth Fritzl Now?
Elisabeth Fritzl, after spending 24 years locked in her father's dungeon, fell in love with the bodyguard assigned to protect her as she started her new life. At the age of 42, Elisabeth was given a new name and now lives with her six surviving children in a small hamlet in the Austrian countryside, referred to only as "Village X." The location is kept secret, and the house is under constant surveillance by CCTV and security guards. Any strangers caught loitering on the premises will be apprehended by police within minutes.
Elisabeth's relationship with her mother was difficult to repair, as she struggled to believe that her mother had no knowledge of the events that took place in the basement. The village is filled with vigilant residents, and any suspicious activity is reported to the police immediately."
Where is Josef Fritzl now?
After being sentenced to life in prison in 2009, Fritzl changed his name to Josef Mayrhoff. His health is rapidly declining and he has reportedly expressed a desire to die in prison for his crimes. According to a fellow prisoner, Fritzl has withdrawn from social interaction and rarely leaves his cell.
Despite his incarceration, he has shown no remorse for his actions and continues to believe that he has been wrongfully convicted. Other inmates have reportedly shunned him. British journalist Mark Perry recalls that Fritzl stated, "Just look into the cellars of other people, you might find other families and other girls down there.
What happened to Elisabeth Fritzl's Children?
Elisabeth and her children were recovering well despite their traumatic past. According to Josef's sister-in-law, Christine, Elisabeth was enjoying activities such as shopping, driving, and taking frequent showers. She even passed her driving test with ease.
All the children have made significant progress, forming close relationships with one another, and the three children who were raised upstairs gradually came to recognize Elisabeth as their mother.
The children enjoy playing games, being outdoors, and spending time with their mother and grandmother. Elisabeth has also been able to forgive her mother for believing her father's lies, and the mother and daughter have begun to visit each other more frequently.
The Room, Movie is based on life of Elisabeth Fritzl
The movie "The Room," starring Brie Larson, is based on a book inspired by the real-life case of Elisabeth Fritzl. The author of the book has stated in an interview that "The one-line notion of a childhood locked room. I got that from the Fritzl case.
What happened to Elisabeth Fritzl's house?
The property was bought by Herbert and Ingrid Houska for just £140,784 in 2016. They invested heavily in renovating the house and dubbed the project "bury the past." The couple now rents out the ten flats for rates ranging from £347 to £700. However, the basement where Elisabeth was held captive remains unused, in an effort to prevent it from becoming a pilgrimage site for those with similar inclinations.
---
Read more from the website: