Looks can be deceiving, and this statement holds true for Russian modern-day serial killer Tamara Samsonova, also known as the "Granny Ripper" and "Baba Yaga."
Born on April 25, 1947, in the city of Uzhur, Tamara's nickname was inspired by the horrifying supernatural old woman from Slavic folklore.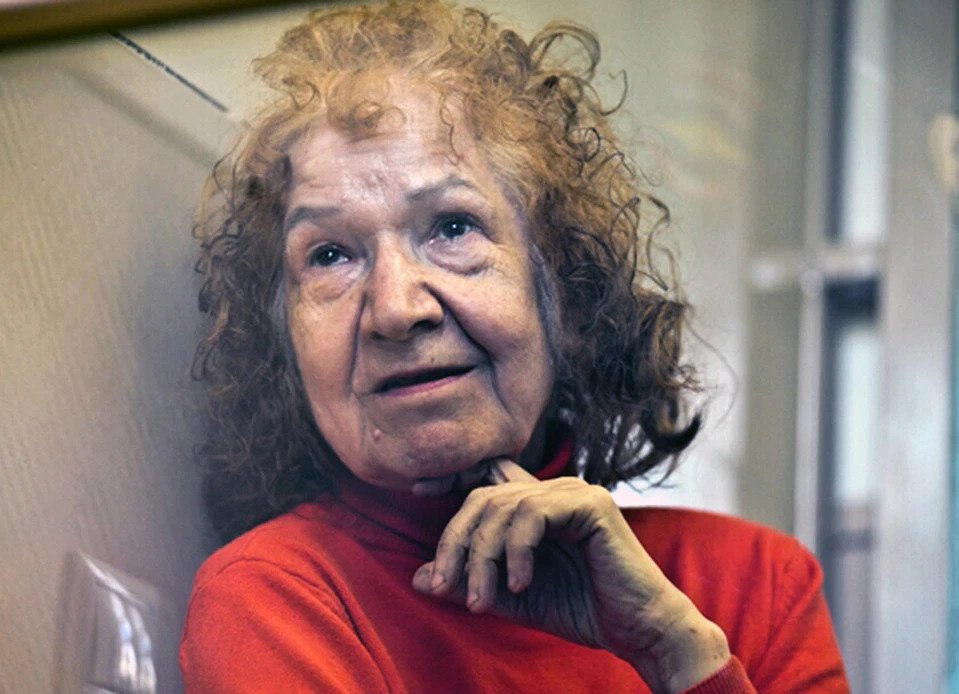 On July 27, 2015, a couple who lived in the vicinity of the apartment building were taking their dog for a walk when the dog became interested in a large plastic bag. Upon investigating, they found the bag contained a headless and limbless, butchered torso.
Surveillance cameras in the area captured footage of an elderly woman disposing of a large saucepan outside the building, as well as footage of the same woman dragging a large garbage bag to the side of the building just two nights before the disturbing discovery made by the couple and their dog.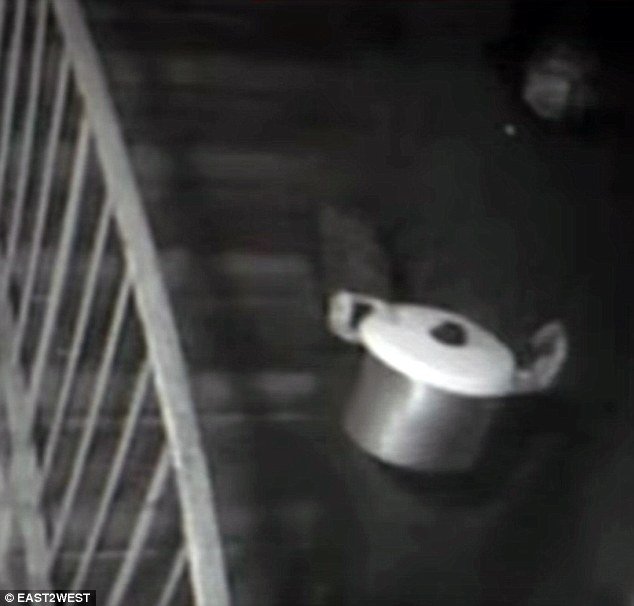 The elderly woman in the footage was later identified as 68-year-old Tamara Samsonov, who had been living in the apartment complex with her husband for the past 40 years. The neighbors and investigators were shocked, but they were about to uncover even more disturbing information.
Tamara was taken into custody on suspicion of murder. When the team of investigators searched her apartment, they discovered blood splattered throughout the kitchen and bathroom, as well as a large kitchen knife that could have been used in the murder.
The Diary of Tamara Samsonova
Further investigation led police to a crucial piece of evidence that not only proved Tamara Samsonova's guilt but also provided a major breakthrough in a previous murder case: Tamara's diary.
The diary, which was found sitting on a shelf next to books on astrology and black magic, had written entries that provided police with detailed descriptions of not just one, but multiple, cannibalistic killings dating back 20 years. The police were puzzled as each entry was written in fluent Russian, German, and English.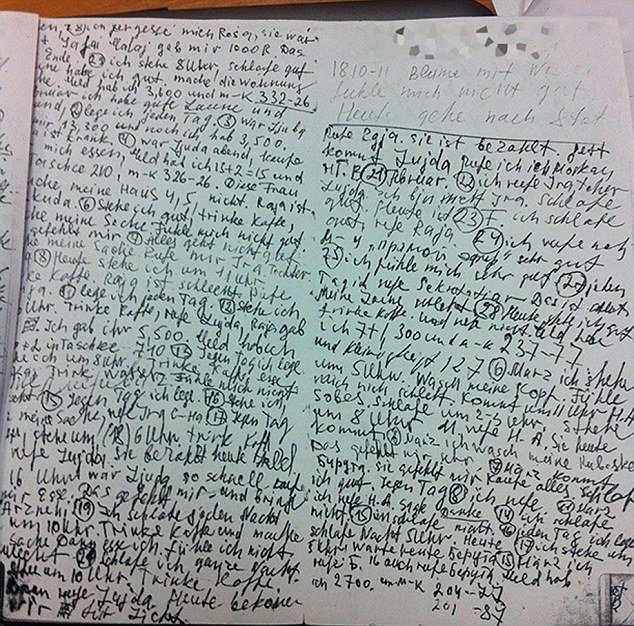 One diary entry from 2003 read, "I killed my tenant Volodya, cut him to pieces in the bathroom with a knife, and put the pieces of his body in plastic bags and threw them away in different parts of the Frunzensky District." The entries revealed a shocking history of murders committed by the woman who was known to the neighbors as a quiet and harmless elderly lady.
The diary entry matched a murder case involving a 44-year-old man whose torso was discovered in the district in 2003, but the case went cold after police failed to find a suspect. The journal also mentioned Volodya's tattoo, which matched the one found on his body.
The police found that some pages from Tamara's book on black magic were missing and were discovered to be the same pages that were left with the 44-year-old's remains. It seemed that dark magic was implicated in all of her murders.
Tamara Samsonova's Missing Husband
Tamara married Alexi Samsonov in 1971 and the couple moved to a newly built panel house on Dimitrov Street. In 2005, Tamara reported her husband missing and he was later declared legally dead, with his whereabouts remaining unknown. Many people suspect that Tamara murdered him, as well as her other victims.
The Granny Ripper's murder confessions
Tamara Samsonova had no qualms about confessing to multiple murders after the evidence was stacked against her. While in custody, she confessed to police that the remains belonged to 79-year-old Valentina Ulanova. Tamara had been caring for the elderly woman before her death and the two got into an argument over dishes. Within minutes, Tamara had drugged Valentina with sleeping pills and hacked her to pieces while she was still alive.
Samsonova's account of Ulanova's murder was leaked to the Russian press. She had written, "I came home and put the entire pack of Phenazepam – 50 pills – into her Olivier salad. At 2 a.m., I awoke to find her on the floor, so I started chopping her up." She claimed that she dismembered Ulanova on the kitchen floor, then used a hacksaw to remove her head and hands before boiling them on the stove.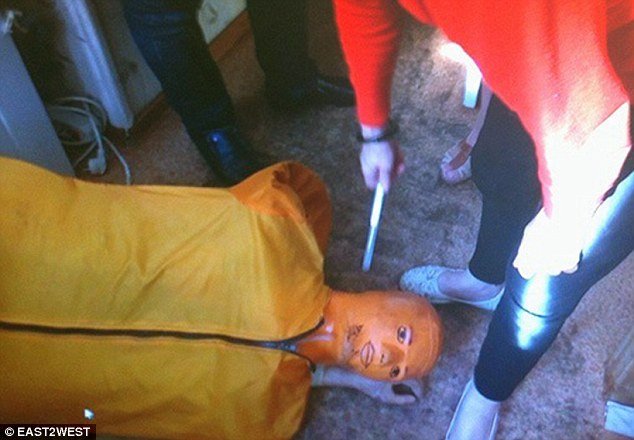 She calmly admitted to removing the lungs and placing the remaining limbs of her victims in plastic bags. Some body parts were discovered not far from the apartment complex she lived in and a tossed saucepan was thought to contain the cooked head and lungs of one of her victims.
It is believed that Tamara confessed to over 21 more murders while living in the apartment, however, the exact number of victims remains unknown.
Tamara was so at ease during her trial that she even blew a kiss at a reporter in the courtroom. She entered a guilty plea, claiming that she deserved the punishment she was about to receive. Tamara stated that she believed she should spend her final years in prison and that Valentina Ulanova's murder was her final act as a serial killer.
According to some of Tamara's neighbors, she had spent several months in a psychiatric hospital. When she was interrogated, she initially claimed to be an actress and a graduate of the prestigious Vaganova Academy of Russian Ballet, however, later changed her story, claiming she worked as a maid in an opulent Russian hotel.
Tamara was forced to take a forensic psychiatric exam, and the results on November 26, 2015, determined that she was a danger to society and herself. Subsequently, she was placed in a specialized institution until the investigation was completed. In December 2015, she was admitted to a specialized hospital in Kazan for mandatory psychiatric treatment.
---
Do you believe she is the only elderly woman carrying out the killings,, read about The Giggling Nanny?