This is not the kind of Nanny you'd want to watch your kids. Nannie Doss (born Nancy Hazel) was one of the notorious female serial killer, born on November 4, 1905, in an underprivileged family in Blue Mountain, Alabama.
Nannie Doss was given many nicknames by the media, such as Giggling Granny, the Lonely Hearts Killer, the Black Widow, and the Lady Blue Beard, once a newspaper called her a "self-made-widow".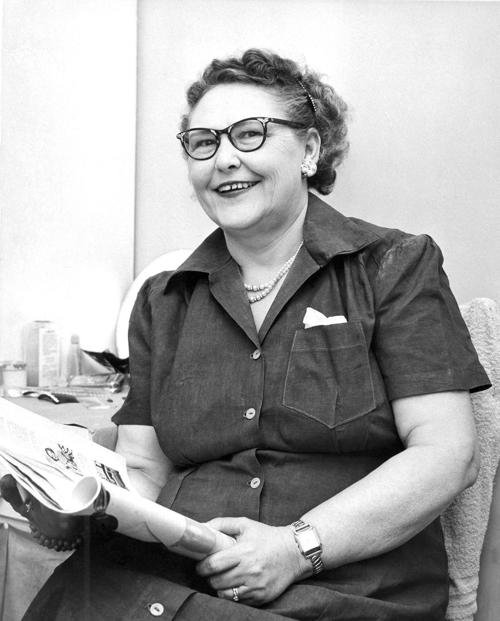 Nannie Doss early life
Born in a family of a controlling father and four siblings, Nannie Doss and her mother hated her father, James. The children were forced to work long hours on the family farm instead of attending school.
Nannie suffered an accident at the age of seven when she hit her head against a metal bar on the seat in front of her when the train suddenly stopped. For years after she suffered severe headaches, blackouts, and depression and would blame these and her mental instability on that accident.
Nannie would read her mother's romance magazines and dream of her own romantic future. Their father forbade the girls from wearing makeup and attractive clothing to prevent them from being molested by men. He also forbade them to go to dances and other social events.
Nannie Doss Husbands
Nannie Doss married the first time at the age of 16, before marrying Charlie Braggs, she dated him for four months and married with her father's approval. Her husband, Charlie Braggs was her co-worker at a linen factory and was the only son to a single mother who insisted on continuing to live with her after he married.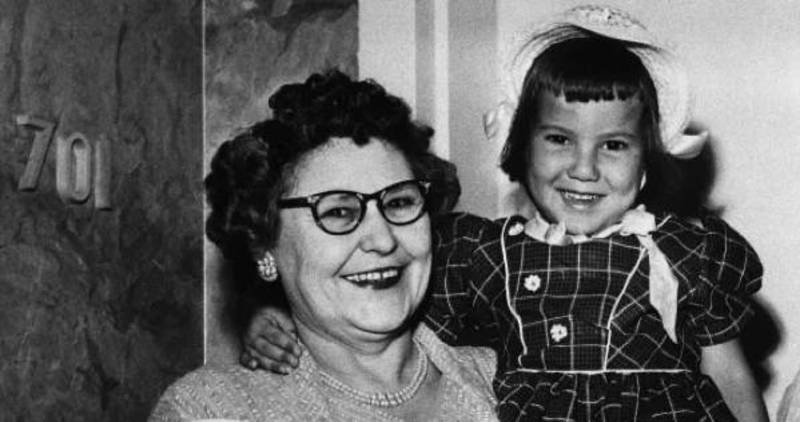 Nannie had four daughters from her first marriage, looking out for her daughters was a tiring process and this led her into drinking which eventually became an addiction. Her situation got even worse when she found out that her husband was cheating on her.
In 1927, the unhappy couple lost 2 of their daughters due to food poisoning, a year later the couple parted their ways and Nannie took the remaining daughters with her. Charlie mentioned that he left her as he was frightened of her.
The grieving process of the Nannie was cut short when she received the life insurance money of her daughters, her husband accused her of murdering her own daughters.
Nannie Doss's Second Marriage
After a failed marriage and the pressure of handling two daughters, Nannie turned to romantic novels where she found her second husband Robert Franklin Harrelson. The couple would constantly write romantic poetry to each other and they married in 1929.
The new start soon shattered to pieces when she discovered that her husband was an alcoholic and had a criminal record for assault, despite this the marriage lasted more than twice the years as first, 16 years.
From Nannie Doss to Killer Nanny
Nannie's daughter Mvlvina gave birth to Robert lee Haynes in 1943, and one more child in the following year. Exhausted from the tiring process, Melvin thought she saw her visiting mother sticking a hatpin into the baby's head. When she asked for some clarification from her husband and sister, they said that Nannie had told them that the baby died. The doctors were unable to give a positive explanation.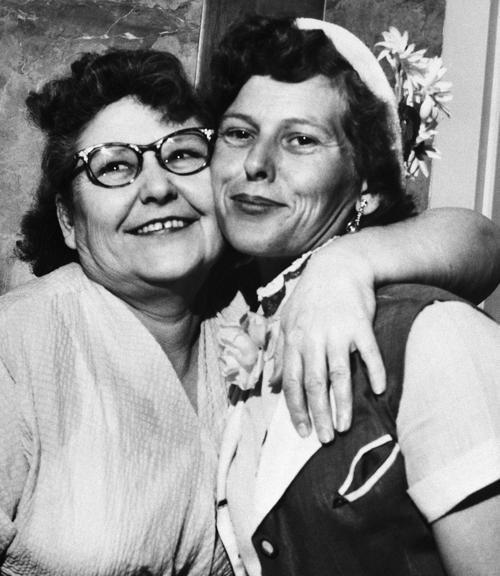 Melvina and her husband drifted apart and Melvina started dating a soldier that Nannie disapproved of. Melvina's firstborn died under Nannie's care when she was visiting her father after a fight with Nannie in July 1945. Nannie got $500 life insurance months later.
Killing the husband
After partying Robert Franklin came late at night and demanded sex, to which Nannie refused, on which he raped Nannie. The next day she discovered his whiskey's jar and poured rat poison in it, and watching her husband die a slow and painful death.
Nannie Doss's Third Marriage
Nannie met her third husband, Arlie Lanning and married him within three days. Nannie met her through another lonely-hearts column while traveling in Lexington, North Carolina. Unlike the other marriages, Nannie would disappear for days instead of the husband. But when she was home she would be a doting housewife.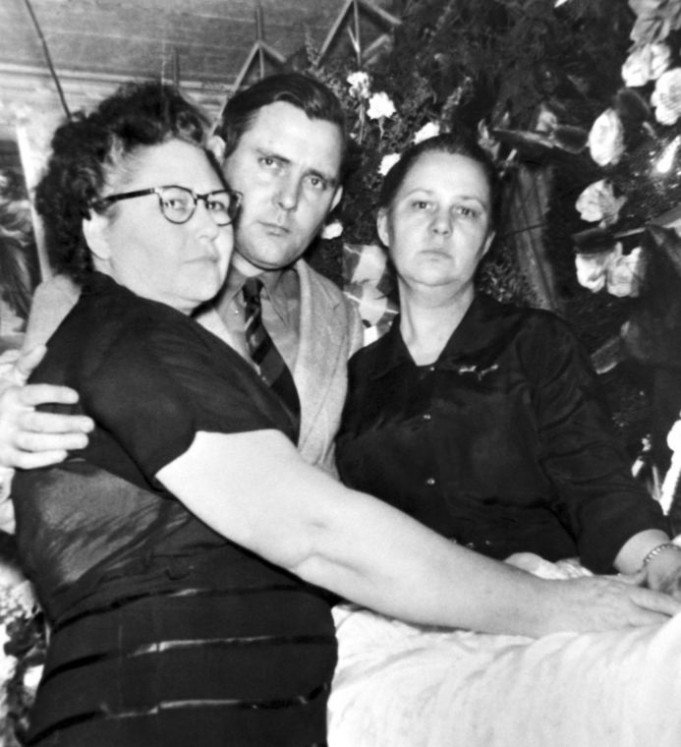 Arlie Lanning suddenly died of heart failure after experiencing flu-like symptoms, doctors believed that his death attributed to his heavy drinking problem.
After Arlie's death the property was left to his sister but the next morning the property was burned down. The insurance money went to Nannie who quickly banked it. Nannie knew that Arlie's sister would collect all the money from the property someday, so she prevented that from happening ever again.
Just before leaving the town, Nannie went on to visit her mother-in-law who also unexpectedly died in her sleep that same evening.
Nannie Doss's Fourth Marriage
Looking for yet another husband, Nannie joined a dating service called Diamond Circle Club and soon met Richard L. Morton of Jamestown. After realizing that her husband was yet another womanizer, Nannie began to plot the kill but she was taken aback when her elderly mother decided to move in with her.
This move, however, did slow her down but didn't stop her from killing her husband. Nannie now had two people to kill. Before she poisoned Richard she poisoned her own mother, Louisa. Richard died three months later on March 19, 1953.
Last Marriage and Last Kill
In June of 1953, Nannie met and Married Samuel Doss of Tulsa, Oklahoma. Samuel Doss was a Nazarene minister who had lost his family in a tornado in Madison County, Arkansas. Samuel disapproved of Nannie's romantic novels. 2 months later he was admitted to the hospital with flu-like symptoms, the hospital diagnosed a severe digestive tract infection.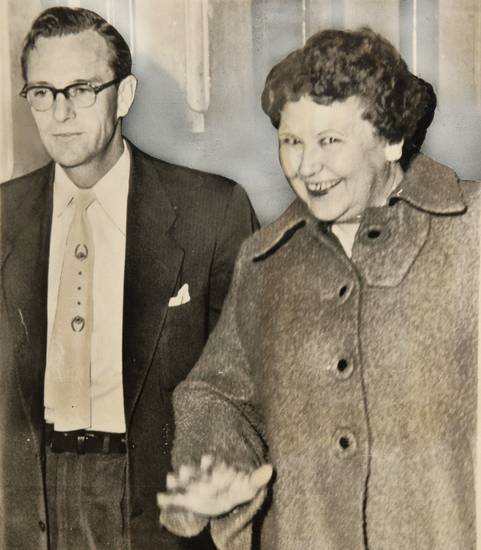 Samuel was released from the hospital on October 5 and a week later Nannie killed him. The sudden death of Samuel Doss alerted the doctors, who ordered an autopsy. The autopsy revealed a huge amount of arsenic in his system. This was the end of Nannie Doss.
Trial and Confession
Nannie Doss confessed to the killings of 4 of her husbands, her mother, her sister, her grandson and her mother in law in no remorse and was sentenced to life imprisonment.
However, the state of Oklahoma centered its case only on Samuel Doss. She pleaded guilty on May 17, 1955, and was sentenced to life imprisonment, she went there "Giggling". The state could not pursue the death penalty on her due to her gender.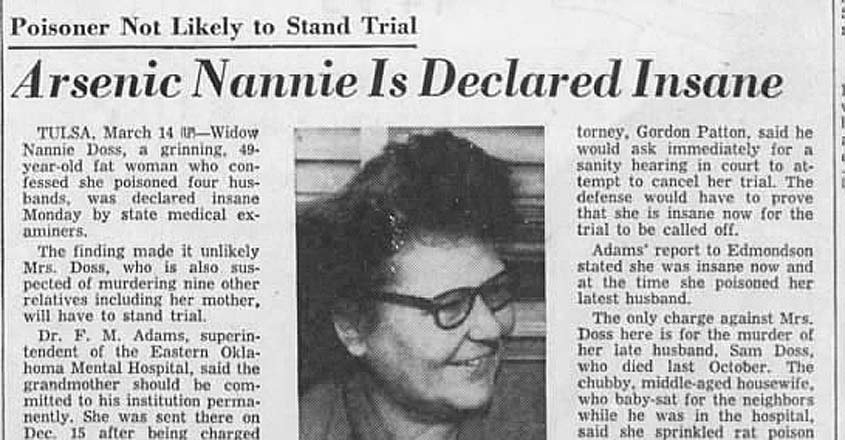 Nannie Doss's cause of death
She was never charged for another case and later died from Leukemia on June 2nd, 1965.
Looks can be deceiving, but for this Russian Modern-day serial killer, nothing was normal, she killed and managed to stay out of everyone's eyes.