Susan Kuhnhausen's estranged husband hired a hitman to kill her — Susan survived but the hitman wasn't so lucky. Susan Kuhnhausen and her husband Michael had been married for 17 years, and during much of their marriage Michael had been emotionally abusive toward her. In 2006, Susan reached her breaking point and found the strength to kick her husband out of the house and seek a divorce.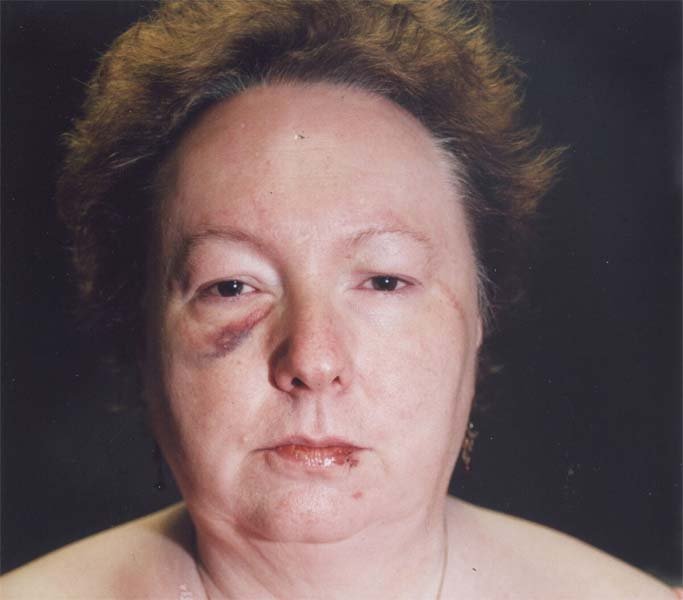 Susan Kuhnhausen attacked by hitman
On September 6, 2006, Susan Kuhnhausen, 51, returned home from work as a nurse in the emergency room of Providence Hospital. Before she went home, she stopped at the hairdresser and jokingly told the stylist that she needed a new hair color because she was going through a difficult divorce.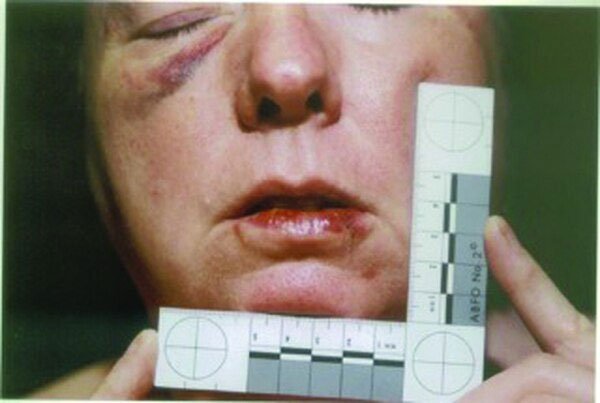 Susan was a nurse in the emergency room at Providence Portland Medical Center for 30 years, where nurses are routinely trained in "self-defense." She never thought she would ever have to use any of these skills outside the ER, but on a fateful evening – she did.
After spending an hour at the hairdresser, she drove home. She arrived at her home around 6:30 p.m, it was dark in the house because the curtains were closed. She was sure that she had opened the curtains in the morning before going to work, but she thought nothing of it.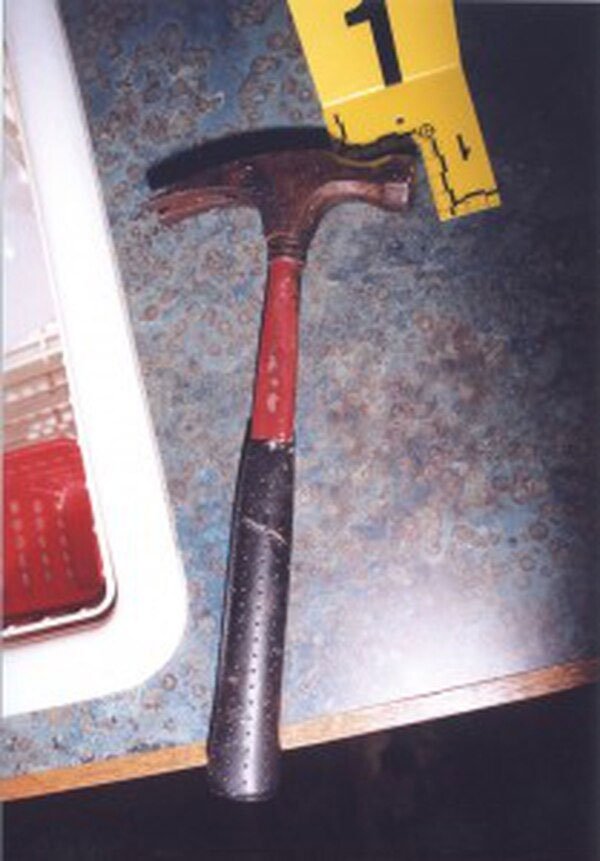 That was until she spotted a man she had never seen in her house before. A 5 '9″ man came out of her bedroom, wearing yellow rubber gloves on his hands and carrying a red and black claw hammer, and ran toward Susan. Susan later said when she saw the man, she realized," He's here to kill me, I don't know why. I don't know who he is, but his intent was clear. "
The intruder hit Susan over the head and face but somehow Susan was able to get the better of the intruder after biting him. "If I died, I wanted it to be known that I fought to live," Susan said. She outweighed him and with the self-defense training she had; she gave him a hard fight. "You're strong," the intruder said, but he had no idea how strong Susan really was.
At one point in the fight, the intruder spun Susan around and delivered a punch that slit her lip and pushed her to the ground, but Susan did not go down so easily, she managed to pull him to the ground and began to viciously bite him. Their fight lasted about 15 minutes before Susan put the intruder in a chokehold and screamed, "Tell me who sent you and I will call an ambulance." Susan got no answer, she held him in a chokehold until he stopped breathing.
Susan then fled to the home of a neighbor who dialed 911. "We have an intruder in the house next door… The intruder was in the bedroom with a hammer. The woman who lives here thinks she has strangled him. He was down when she left," she told the operator.
The man who attacked Susan Kuhnhausen was identified as Edward Dalton Haffey and everyone thought the man was a burglar who targeted the wrong house. Susan scoffed at this theory because the man was waiting for her to come home and then attacked her without asking her where her money was. "He was standing over me with the hammer, I looked at the floor and I thought I'm going to die today."
Susan suspected that her estranged husband might have been involved in an attempted murder, and after intense investigation, it was confirmed that Haffey had been hired by Michael as a hitman. Haffey was addicted to crack and so desperate for money that he did not hesitate to commit murder. In Haffey's backpack, police found a note that read, "Call Mike. Get letter."
When news of the attack spread in the media, Michael bought a gun and wrote a suicide note. Michael was arrested and charged with criminal conspiracy to murder.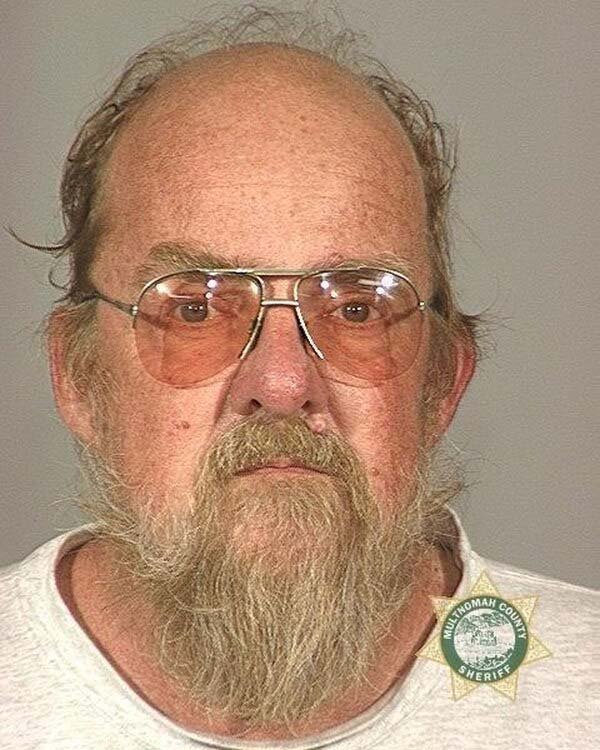 It turned out that Haffey was not the first person Michael had approached about killing Susan. He approached three people before finally turning to Haffey. Susan was hailed as a hero for surviving an attack and killing, the hitman, but Susan described herself as "a middle-aged woman in bad shape with bad knees, and how can you be a hero when you took someone's life."
"They are not calling you a hero because you killed a man, They are calling you a hero because they want to believe, given the same circumstances, they too might survive," Susan's boss told her.
Susan Kuhnhausen Now
Susan Kuhnhausen, whose name is now Susan Walters has put her focus on advocacy and on promoting and developing a web-based portal for crime victims.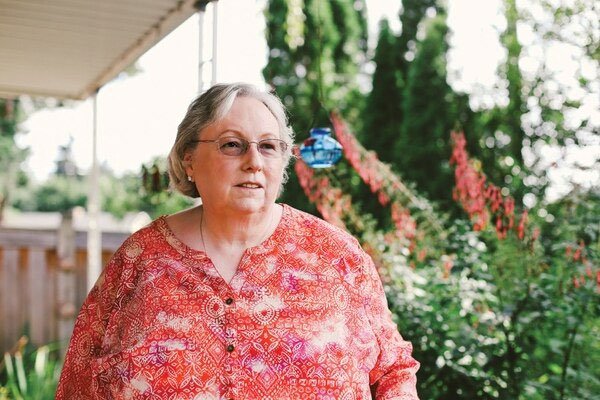 When Susan was finally given the chance to confront the man who had conspired to kill her during his trial, she said, "You were willing for me to share our small miserable life until death we did part, the sooner the better as it turned out… I am damaged by what you have done to me. I am damaged. But I am not destroyed."
Michael Kuhnhausen pleaded guilty to conspiracy to murder and was charged with solicitation of aggravated murder. He was sentenced to ten years in prison.
After he was sentenced to 10 years in prison, Susan sued her ex-husband for $1 million, saying she wanted to make sure he didn't have enough money to hire another thug to kill her.
But Michael died of cancer while in prison, six months prior to his release date Susan Kuhnhausen spoke about the incident after Michael's death, "I didn't choose his death, I chose my life."
---
Now that you've read about Susan Kuhnhausen, read about the Texas Dad who will not face charges for killing his daughter's rapist.