The naked body of the young, promising, 28 years old actor Heath Ledger was found lying on his own bedroom floor, which shocked everyone that you could count on, his family, friends, co-actors, colleagues, Hollywood industry, and the whole world. The story was researched and dug into many times, only to come up with a single question. What went wrong?
On the day of his demise
It was pretty much a normal day for everyone around the house where Heath Ledger lived in SoHo Manhattan. Heath reportedly had trouble sleeping since childhood and was then suffering from insomnia. So, when his housekeeper clocked in on January 22 at around 12:30 pm, and could hear him audibly snoring, she decided that was a good thing and didn't want to disturb him. So, she came in quietly to change a light bulb, saw him in bed sleeping comfortably with his sheets pulled up to his shoulders, and then got out of there and went back to work.
It wasn't until later around 3 pm, when the chaos ensued. Heath Ledger's massage therapist arrived and tried to contact him, but there was no answer even after repeated knocks on his bedroom door and calls on his personal cell phone. Both the women, the housekeeper and the massage therapist, decided to break into the room and saw Heath lying on the floor naked.
When they tried to wake him up, Heath was unresponsive and his cold body was a signal in itself. 911 was called, and emergency CPR was performed, but it was too late. The Oscar-winning actor was pronounced dead at 3:36 pm that afternoon.
What caused Heath Ledger's sudden and unexpected death?
Immediately after the shocking incident, various speculations began flying about the actor's cause of death. But, according to the medical examiner's official report, the cause of death was accidental overuse of medications. It was known that the actor was suffering from insomnia and had been prescribed by doctors multiple drugs to help him sleep. Apparently, the actor took it upon himself to blend a cocktail of various drugs that he used for anxiety, painkillers and sleeping pills.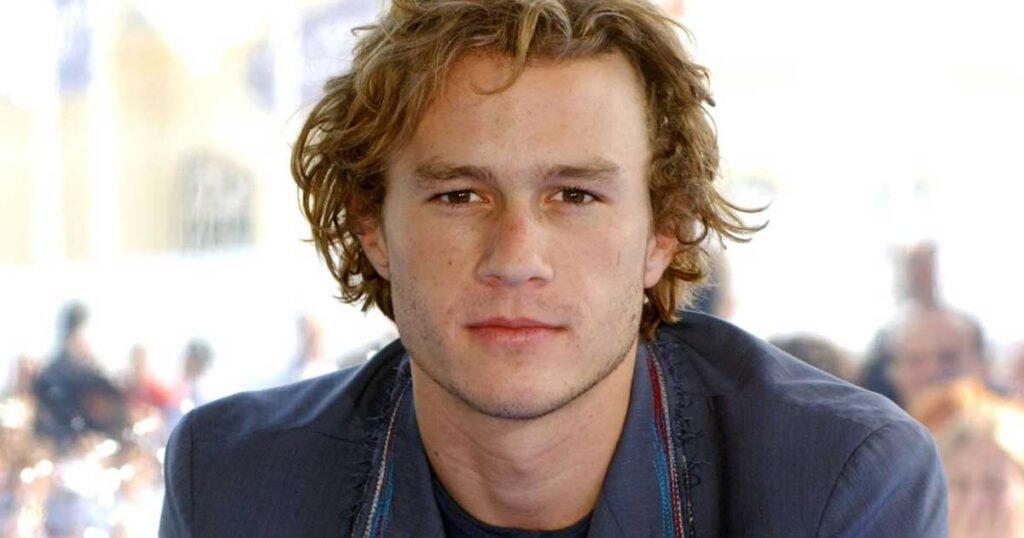 This combination proved to be deadly for him, as the report said, he died from, "acute intoxication by the combined effects of oxycodone, hydrocodone, diazepam, temazepam, alprazolam, and doxylamine". As per the ME's office, this unsupervised overdose of various medications, caused Heath Ledger's brain to fall asleep, along with the brain stem, thus causing a pause in the lung and heart function for the body.
All about Heath's Ledger flourishing professional life
On the career front, Heath Ledger was doing so well that newspapers and critics never tried raving about his movie performances and how he actually lived his character's life before going forward to portray them on the big screen.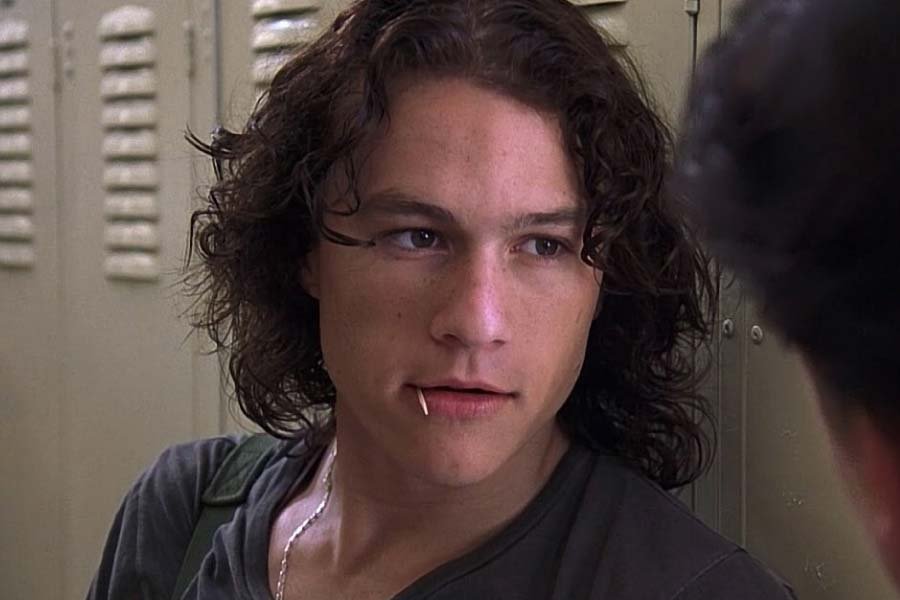 He was a child actor from Australia, whose very first role was to play Peter Pan at a local theatre company. And apparently, that was just the beginning. He acted in many Australian movies and TV shows, and took his flight to Los Angeles by the time he was just 19.
From there, it was a whirlwind of movies, great acting, and awards and fame for the actor. In 2005, his light shines even brighter when he stumbles critics and the people sitting to watch his movie alike, with his serious performance in the movie Brokeback Mountain.
The performance was acknowledged to be mind-boggling by everyone so far, and thus it was no surprise when the actor got nominated for an Oscar.
What role did 'playing the role of Joker', play in Heath Ledger's personal life?
When the official ME's report came out and confirmed the cause of death of the famous actor Heath Ledger, speculations began flying about whether or not playing the role of the exemplary villain Joker, who is often described as a psychopathic, murdering, schizophrenic clown with no regard to the consequences of his villainous acts, affected Heath's personal life at all.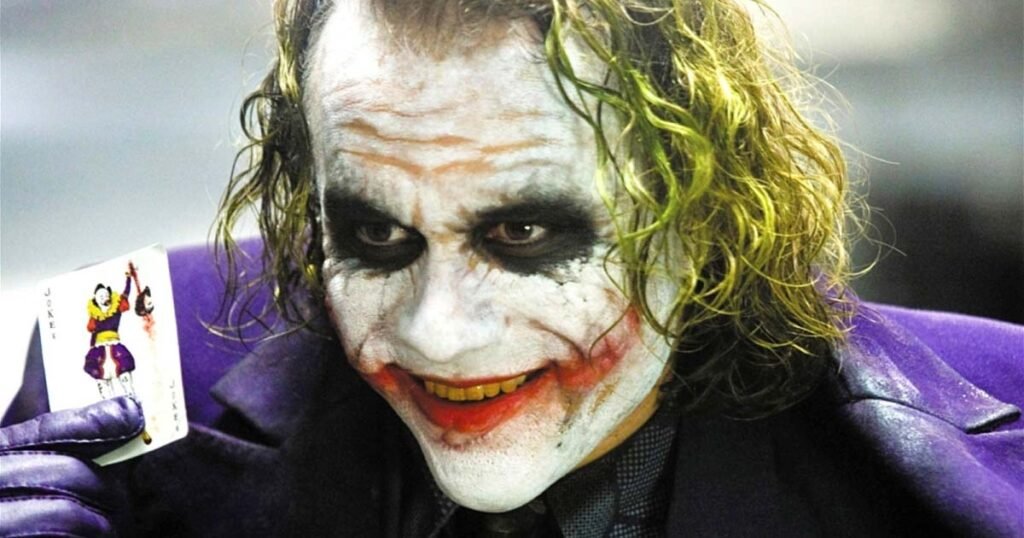 When the director of the movie, The Dark Knight, was interviewed and asked about what he thought about Heath Ledger and his involvement with the roles he played, he revealed that the actor had a rising need to get lost in his character's story and try something new every time. Heath Ledger was reportedly heard saying that playing the kind of roles, again and again, would be a waste of time.
While preparing for the role of Joker, Heath Ledger used to lock himself in a room in a hotel, and he did this for a month, to experiment with different voices. While Ledger later did say that playing the role of Joker had an adverse effect on his already erratic sleep pattern. Preparing for and playing the role of the iconic villain Joker was both demanding and at times draining for the actor.
When his family was asked about his career and the role he played in The Dark Knight and whether or not they thought it had anything to do with what happened with his overdose, their answer was a straight NO. As per Heath Ledger's family, he was just "having fun", and putting the drugs in his system was his own decision.
Was there anything that could have been done?
After studying all the facts and hearing all of the stories, there's just one question that arises. Was it possible to do anything to prevent this? And the answer to this would probably not make sense now, but it would definitely matter a whole lot.
The actor has recently separated from his then-girlfriend, who he had a daughter with, Michelle Williams. Reportedly, Michelle was tired of Heath's drug abuse and lifestyle and decided to end things with him. The actor was living alone since then and his condition of insomnia and anxiety worsened after that separation.
He was close to his family and was advised by his sister, a night before this fatal accident, to not mix up his medications. He just wanted to sleep and rest and apparently didn't pay heed to that last phone call he had with his sister, Katie.
He never reached out more than this, about some mental trouble that he was having if any. But reading his story does make me pause to contemplate, WHAT IF?