Chris Benoit was considered among one of the best wrestlers until the double murder-suicide case The Canadian professional wrestler killed his wife, Nancy Benoit, and suffocated his 7-year-old son, Daniel, before hanging himself.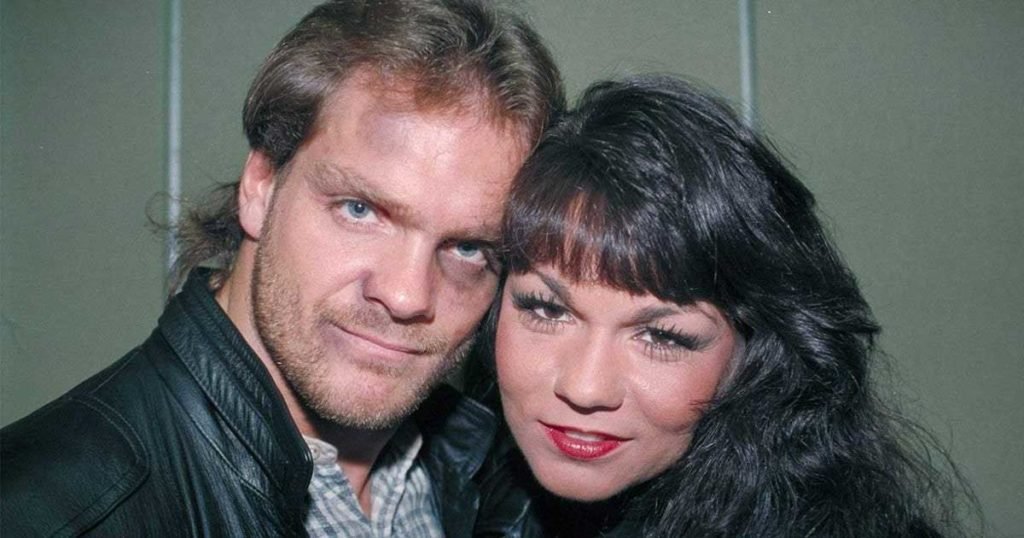 Life of Chris Benoit
Chris Benoit was once considered one of the best wrestlers in the industry. However, his career came to a tragic end when he committed a double murder-suicide. He killed his wife, Nancy Benoit, and suffocated his 7-year-old son, Daniel, before hanging himself.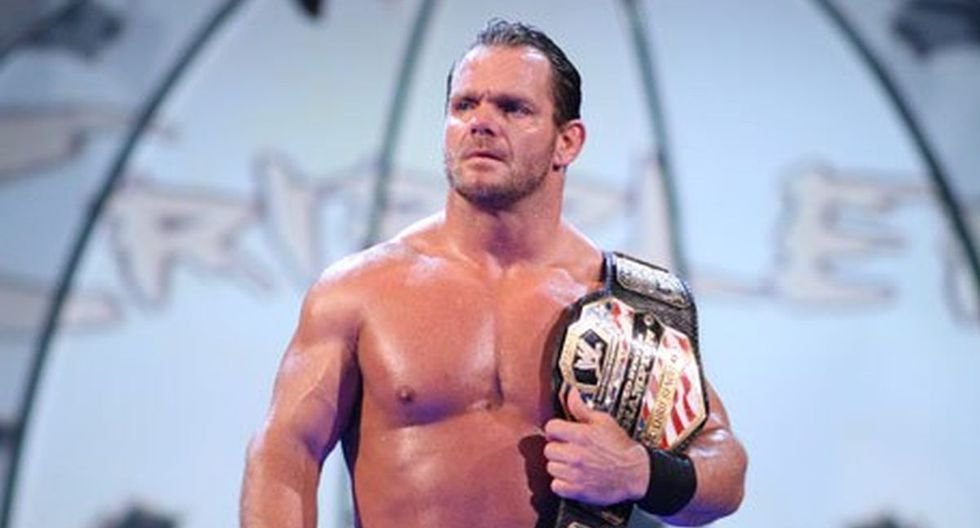 Throughout his 22-year career, Benoit worked for various wrestling promotions such as World Wrestling Federation/World Wrestling Entertainment (WWF/WWE), WCW, ECW, and New Japan Pro-Wrestling (NJPW). Dave Meltzer, a journalist from the industry, even considered him "one of the top 10, maybe even the top 5, all-time greats."
Benoit had many accomplishments in his career, such as being the second man to win a Royal Rumble as the number one entrant. He also headlined multiple pay-per-views for WWE, including his victory in the World Heavyweight Championship main event match of WrestleMania XX in 2004.
Despite his success, everything came to a tragic end when he committed double-murder suicide.
Who was Nancy Benoit?
Nancy Benoit was a well-known figure in the professional wrestling industry. She worked as a valet, occasional wrestler, and model. Before she married Chris Benoit, she gave birth to their son, Daniel Christopher Benoit, on February 25, 2000. The couple got married on November 23, 2000.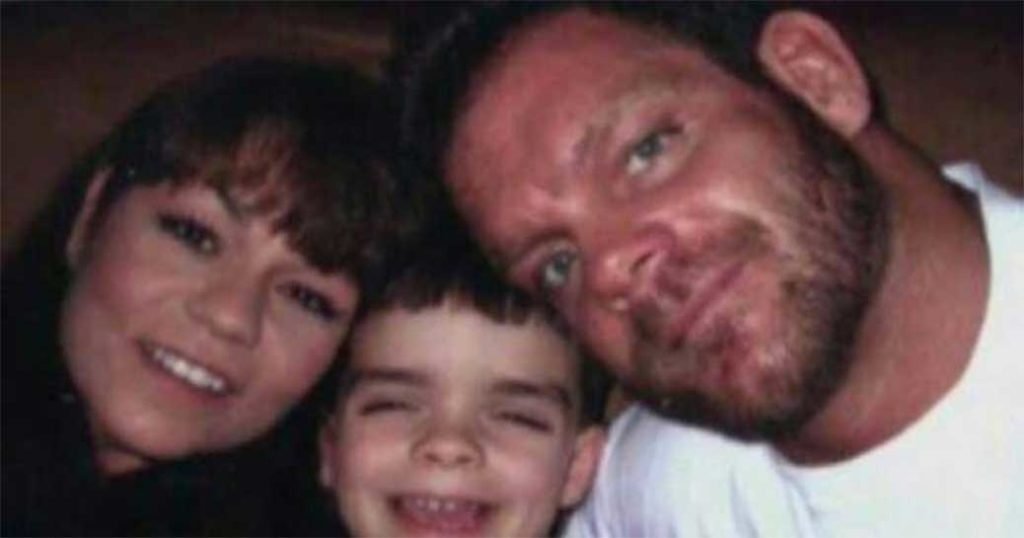 However, their marriage faced difficulties and in May 2003, Nancy filed for divorce, citing that their marriage was "irrevocably broken" and alleging "cruel treatment." She dropped the suit in August 2003 and also withdrew a restraining order filed against her husband. Before her marriage to Chris Benoit, Nancy had been married twice before, to Kevin Sullivan and Jim Daus, but both marriages ended in divorce.
The Murder of Nancy Benoit
On Friday, June 22, 2007, Chris Benoit killed his wife Nancy Benoit in an upstairs room of their home. Her body was found wrapped in a towel, and her limbs were bound. A copy of the Bible was also found near her body.
No one was aware of Nancy's death until three days later, on June 25, 2007, when police entered Chris's home in Georgia after his employers requested a "welfare check" as he missed weekend events without notice.
The injuries on Nancy's body indicated that Chris Benoit had pressed a knee into her back while pulling a cord around her neck. Officials stated that there were no signs of strangulation. They found alcohol in her body but it was not certain whether it had been present in her body or if it was a decomposition product. Despite several claims, the medical examiner saw no evidence that she was sedated at the time of her death
Who was Daniel Benoit?
Daniel Christopher Benoit's body was found by the officials on June 25, 2007, along with the bodies of his parents. Daniel was Chris' third child and first child of Nancy Benoit. It was believed that Daniel had Fragile X syndrome, and that this was the cause of domestic problems in the Benoit family.
It was also suggested that there were needle marks on Daniel's arms, which were the result of growth hormones given to him because his family considered him undersized due to Fragile X. However, there were no pre-existing mental or physical ailments in the medical files released by District Attorney Ballard.
Chris Jericho, Benoit's coworker, and best friend, stated that from his own research on the condition, the symptoms "fit Daniel to a tee, all across the board." He also said that "If Chris had decided that he wanted to keep it to himself, you wouldn't have been able to pry that out of him with anything."
However, in his 2011 book "Undisputed," Jericho later stated that "It turned out that Daniel didn't have Fragile X, but at the time it made sense because I was grasping at straws." The reason behind Daniel's death and the tragic events that occurred remain a mystery.
The Murder Of Daniel Benoit
Daniel Christopher Benoit, the 7-year-old son of Chris and Nancy Benoit, was tragically suffocated and killed in his bedroom. A copy of the Bible was left by his body, adding to the mystery and confusion surrounding the incident. The exact time of his death is unknown, but an autopsy revealed internal injuries to the throat area with no external bruises.
According to reports, it was determined that Daniel was sedated with Xanax and likely unconscious when he was killed. His body was in the early stages of decomposition, but not as far along as his mother's body, which was found several days after the incident.
What Happened After The Murders?
On June 23, Chavo Guerrero received a voicemail message from Chris Benoit stating that he had overslept and missed his flight and would be later for that night's show in Beaumont, Texas. Chavo called him back and noticed that Chris sounded tired and groggy. Concerned about his friend's tone and demeanor, Chavo called him back 12 minutes later but Chris did not answer, so he left a voicemail message asking him to call back.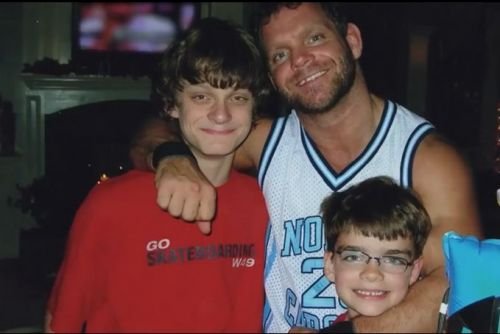 Benoit called Chavo back two minutes later and stated that he had not answered the call because he was busy on the phone with Delta Air Lines, changing his flight. He mentioned that he had a stressful day because "Nancy and Daniel were sick from food poisoning." Chavo replied, "all right man, if you need to talk, I'm here for you." Benoit ended the call by saying "Chavo, I love you."
The next day, on June 24, Chris sent five text messages to co-workers using his and Nancy's phone. Four of the texts provided the Benoits' address and the fifth one said that the family dogs were in an enclosed area and the garage side door had been left open. These messages were later found to be suspicious in light of the events that followed.
The Death Of Chris Benoit
On June 25, Chris Benoit was found hanging from a pulley cable in his home. An investigation revealed that he had used a weight machine cord to create a noose, hanging himself from a pull-down machine from which the bar had been removed. He then released the weight, resulting in his death.
Benoit's computer history showed that he had researched for "the quickest and easiest way to break a neck," as revealed by Nancy's sister Sandra Toffoloni in a 2016 episode of "Talk is Jericho." It was also reported that Benoit had used a towel around his neck attached to the handle of the machine, adding to the evidence of premeditation in his actions. The double-murder suicide case remains a dark and tragic event in the history of professional wrestling.
Double murder- suicide
After officials did not hear from Chris Benoit for over 24 hours, Chavo Guerrero showed them the texts he received from Chris and Nancy's phone. This prompted the officials to contact the police to perform a welfare check at the Benoit household.
When the police arrived at Benoit's home in suburban Atlanta around 2:30 p.m., they discovered three bodies. The officials then informed WWE that the Benoit home was now being treated as a major crime scene.
At the beginning of the investigation, there was no suicide note found at the scene. However, a note was later discovered in a Bible that Benoit had sent to his first wife. The note contained some of Benoit's possessions, and his father Michael Benoit stated that it had a hand-written notation saying "I'm preparing to leave this earth." This note gave a glimpse into Benoit's state of mind before the tragic events occurred.
Why Did Chris Benoit Kill His Wife and Son?
Ever since the death of Chris Benoit, his wife Nancy, and his son Daniel was first reported to fans of WWE on their WWE mobile alert service, there have been many theories as to what caused Benoit to commit such a heinous act.
1. Alcohol: Hardcore Holly, who traveled a lot with Chris Benoit, spoke about the matter in his own autobiography, "The Hardcore Truth." Holly speculated that alcohol may have played a more significant role than steroids in the incident.
He stated that Benoit always drank more when he was having domestic issues with Nancy, and the police also found multiple half-drunk wine bottles in the house. Holly said, "I don't know what happened, I just honestly couldn't tell you what happened. Chris was one of the kindest, politest people. I never saw the guy get mad, not one single time. He didn't get upset about anything."
2. Steroids: Chris Benoit had taken steroids throughout his career, but it wasn't until Eddie Guerrero's death in 2005 that WWE implemented stricter drug testing policies. The police found text messages between Benoit and his wife Nancy where she complained about having to tolerate his "roid rage."
Chris Jericho, a fellow wrestler, stated that Benoit would have had to have stopped taking steroids by then as after Eddie's death, WWE's drug testing was extremely strict, and you couldn't even take a high-powered aspiring unless you had a prescription. Nancy thought the Wellness program was a 'joke'. Despite having nearly 10 times the amount of testosterone in his system, Benoit cleared all the tests leading up to the murders.
---
3. WWE attorney Jerry McDevitt stated that Benoit was prescribed testosterone as part of a treatment replacement therapy, which McDevitt said was a common medical practice for individuals who had used steroids in the past and had suffered testicular damage.
---
4. Julian Bailes, the head of neurology, studied Benoit's brain and stated that Benoit may have been suffering from repeated, untreated concussions throughout his career, which ultimately led to an unstable mental state. The former Champion was quoted saying that Benoit "was one of the only guys who would take a chair shot to the back of the head… which is stupid."
Test results showed that Benoit's brain was so severely damaged that it resembled the brain of an 85-year-old Alzheimer's patient. Other tests conducted on Benoit's brain tissues revealed severe damage to all four lobes of the brain and brainstem. Benoit's father believed that the brain damage may have been the leading cause of the double murder-suicide. The combination of steroids and brain damage may have played a significant role in the tragic event that occurred.
5. Eddie Guerrero's Death : According to the documentary, "Dark Side of the Ring," Eddie Guerrero's death hit Benoit hard and it seems to have been the beginning of the end for him. Eddie was Benoit's best friend and also his road partner, and when Eddie suddenly died at the age of 38, Benoit was devastated. Eddie's death had a profound impact on Benoit's mental and emotional state.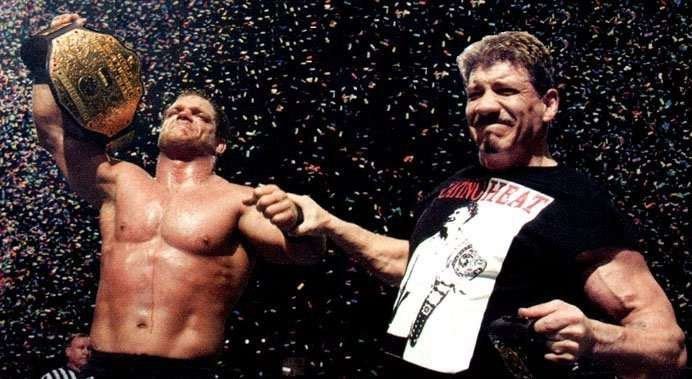 Triple-Murder or Double-Murder Suicide? Some fans believe that the double murder-suicide may have been a triple murder made to look like a suicide. They base this theory on the fact that Benoit had consumed as many as ten beers and a bottle of wine before hanging himself, which would make it difficult for him to have the mental and physical capability to commit such a heinous act. This theory is not supported by any evidence and there is no concrete proof of it, the official investigation and the results of the autopsies indicate that it was a double-murder suicide.
Chris Benoit's Son Still Says His Dad Is A Hero
David Benoit, Benoit's son from his previous marriage, still refers to him as "my hero" and wants to wrestle under the name Chris Benoit Jr one day. David spoke about the incident on YouTube to Chris Van Vliet:
"That wasn't him man. He would never do that. I know he wouldn't, I think something went terribly wrong. The doctor said he had CTE. At the beginning that somewhat gave me closure. He Had CTE so I don't think that was him."
David was 21 when he tried to make his in-ring debut at a Hart Family Legacy event in Calgary. David was close with many members of the Hart family, as his father had trained in the legendary "Dungeon" run by Stu Hart. But Chris Jericho stopped him from wrestling as he hadn't had any formal wrestling training.
After the murders, there were discussions about inducting Chris Benoit into the Hall of Fame. Steve Austin predicted that Chris Benoit was important to the business but will never be inducted in Hall of Fame due to his actions. Jericho also stated that Benoit should never be inducted into the Hall of Fame.
The incident brought many changes to the WWE industry, WWE immediately adopted their current TV-PF, which resulted in a noticeable toning down of edgy content in shows. Within a few months, blood was also banned, which returned WWE's product to its pre-1997 rule on prohibiting deliberate blading in matches.
---