The mother-of-two was abducted on November 2, 2016, while she was jogging out in the woods a mile from her home in Redding, California.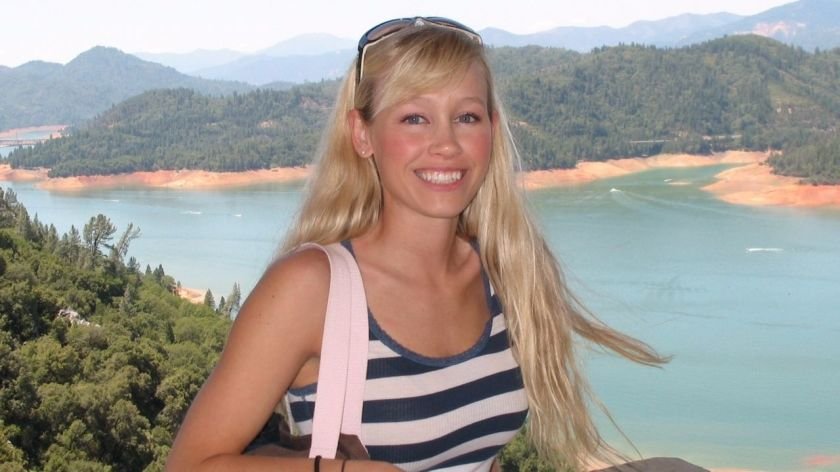 Who is Sherri Papini?
On November 2, 2016, Sherri Papini was out on a run on the Old Oregon Trail and Sunrise Drive, in Mountain View, California on November 2, 2016, when she was allegedly abducted.
34-year-old Sherri was last seen about 2 PM that day when on her jog, she regularly used to run through the rural neighborhood.
Her husband Kieth Papini first became concerned when he returned from his job at Best Buy and could not find his wife at home. He used the "Find My iPhone" application to locate her cell phone and earbuds at the intersection of Sunrise Drive and Old Oregon Trail about a mile from their home.
Initially, law enforcement thought that Sherri's husband might have been involved in her disappearance but Keith cleared the polygraph test and law enforcement made it clear that he had nothing to do with his wife's disappearance.
Keith Started A GoFundMe Page
After Sherri Papini was abducted, Keith grew dissatisfied with the progress of the case, so he started a GoFundMe page to help his fiance and start an independent investigation. The money through the donations was supposed to pay two private investigators who Keith felt would dedicate every moment to find his spouse.
The GoFundMe page was active for about a year – even though Sherri was found three weeks after the page launched – $49,070 was raised through the donations. The Papini family never disclosed what they did with the money that they raised, despite concerns from people who left generous donations.
A government security contractor, Cameron Gamble who was among the many people who worked with the Papini family to help find Sherri. He believed that a sex-trafficking ring targeted her. When Cameron came to know that Papini's lived across the street from an alleged narcotic den, he believed that she had been targeted by its residents.
Cameron even produced two commercials about Sherri's disappearance. Many believed that he invested a lot of his time into the family's plight as a way to advertise as his skills as a hostage negotiator.
An Anonymous Donor Helping Papini Family
After the family set up a fundraiser on GoFundMe, an anonymous donor offered them an additional $50,000 to bring Sherri back. The ransom amount was later doubled to $100,000 for her safe return, the offer was pulled the day before Sherri was found.
Cameron and the donor put up that money for a reverse ransom, believing that offering up some money would make culprits turn Sherri over. An additional $50,000 was offered when the first reverse-ransom idea didn't work. The anonymous donor released a Youtube video offering six figures to whoever finds the culprits.
22 hours later, on Thanksgiving day of 2016, Sherri Papini was pushed out of a car in Yolo County – 150 miles from her home, though no one ever came forward to claim the money.
Sherri told police she had been thrown from a dark colored SUV by her captors, she was covered in bruises ranging form yellow to black because of repeated beatings, her nose was also damaged.
Sherri Papini and Two Hispanic Women Wearing Masks
According to Sheriff Tom Bosenko, Shasta County, Sherri said in interviews that she was held by two Hispanic women who took steps to keep their faces hidden from her either by wearing masks or by keeping her head covered. Papini was branded on her right shoulder during her captivity but the details of what the brands include have not been revealed.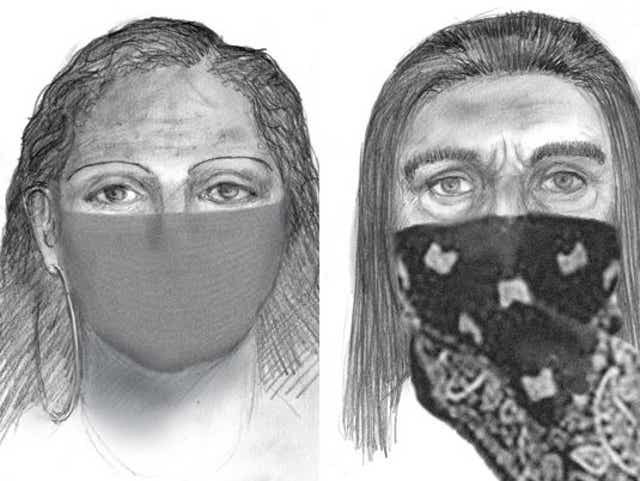 According to the statement given by Keith – Sherri was physically abused during her captivity, she had her nose broken and her hair cut off, and weighed only 87 pounds when she was released.
The investigation is still going on and they are still investigating for the dark-colored SUV with females armed with a handgun. Although the sheriff indicated that there is sensitive information that is not being released at this time.
Almost a year after Sherri returned to her family, police discovered a male "DNA" on the clothing she was wearing when she was abducted. However, so far there have been no matches of the offenders. This contradicts her statement as Sherri said she was abducted by two Hispanic women, although the DNA might have been there before the clothes were given to Sherri.
Soon after Sherri returned on Thanksgiving Day, 2016, she and her family have since skipped town for an undisclosed location to avoid media attention – but leaving her dogs behind. The dogs are now being walked by neighbors.
Sherri Papini and The Mysterious Man
After the DNA was discovered on her clothing, the Sheriff department also discussed the possibility of involvement of a man in Michigan with whom Sherri had been in contact prior to her disappearance.
The Sheriff Department said in a press release that Sherri and the man from Michigan were in an online/texting relationship, but nothing was said about two of them being romantically involved.
Sherri and the man had been messaging each other for months before her abduction, and he visited California from Michigan a few days before she went missing, but no conclusive evidence has been found that he was in Redding the day she disappeared. This does not prove anything but it supports the theory of Sherri trying to uproot her life and make a new start.
Sherri's History of Mental Illness!
The press began leaking information about her alleged mental illness following her return. One of them was a transcript of a 911 call made by her mother because 21-year-old Sherri allegedly attempted to harm herself in 2003.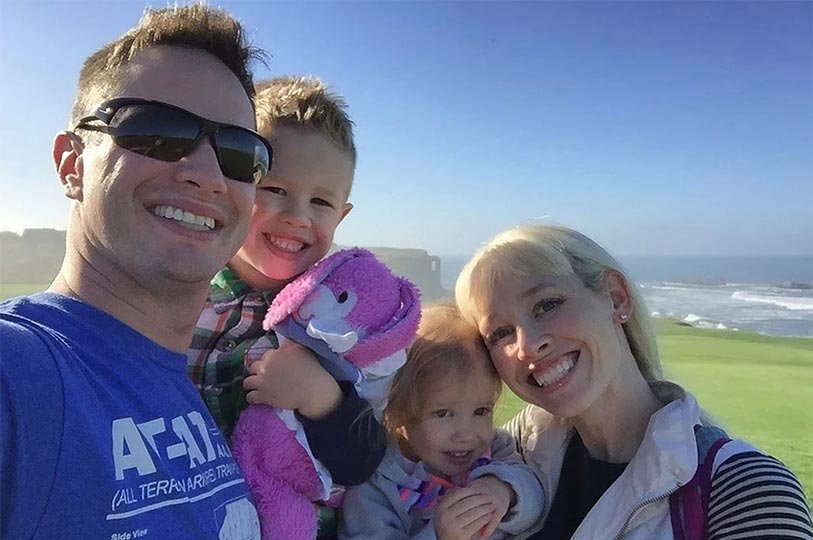 Similarly, more and more information came out, Sherri's sister claimed that Sherri one kicked in her back door, and her father also claimed that she vandalized his home.
None of the incidents proves that she and her husband fabricated the tale of her disappearance but it certainly gives an insight into the muddy perception of the case's central figure.
Police Do Not Believe That Sherri Was Taken by Sex Traffickers
Following Sherri's return, the officials released Sketches of the woman who Sherri claimed took her. However, the sketches of her captors described by Sherri were released but nothing came out of it. Sherri distinguished her captors by their eyebrows(one had thick and one had thin eyebrows) and a ring in the ear.
Sgt. Brian Jackson told the press that "Just on the facts that we know it doesn't seem to be a sex-trafficking or a sexual abduction in nature, and that is what we are trying to figure out? What was the purpose?" "[How hard it is to] keep somebody in captive for 22 days" He further added. These facts only deepen the mystery behind her disappearance.
Its been several years since Sherri disappeared and return but there are no more leads to the case. There have been over 600 anonymous tips and still nothing about the captors of Sherri Papini.
Internet Theories about The Abduction of Sherri Papini
One theory that even Shasta County Police supported that Sherri tried to skip town and start a new life, but she returned somehow. In the beginning, Sherri was listed as a voluntary missing adult, and law officials registered her cases as "disappeared under mysterious circumstances," which was later changed when the case was highlighted by the media.
Sherri's Skinhead blog post from 2003
A post on a Skinhead Blog was written in 2003 under Sherri's maiden name, Sherri Graeff; Sherri told a similar story about her abduction – the story of getting jumped by a group of Latinos after getting in a fight with a Latina Woman.
The blog entry claims that Sherri Papini was persecuted by Latinos in her high school for being of German descent, and she was "white and proud of her blood and heritage"
The post read: "I totally agree with Skinheads that girls should not fight. They should stand by their men. But, sometimes, I guess, you have to do what is necessary when a Skinhead isn't on hand … Being white is more than just being aware of my skin, but of standing behind Skinheads — who are always around, in spirit, as well — and having pride for my country. Being white is my family, my roots, my way of life. It's always there. There's no denying it. It's nobility. It's strength. It will be there to lift me up when I really need my pride when I need to 'keep walking'."
Sherri's ex-husband said that the post was not written by her and was actually fabricated by a jealous friend intent on smearing her.
• "An anonymous source told Heavy that they were advised that Papini's "extended family" claimed she had staged her own abduction in 2006."
• A Reddit user wrote – Something is not right here. It's possible she was taken and then released relatively unharmed weeks later– but it'd be an exceptional case. Kidnapping for ransom in the US is very rare. Keeping someone for weeks and then releasing them without compensation is even rarer.
• Keith said that Sherri's hair had been cut off but the driver who found her on the highway said she had long blonde hair.
• Breast Implant Rumors – Conspiracy theorists claimed that there were rumors around the town that Sherri had gotten break implants two weeks prior to her kidnapping, and women don't go out jogging so soon after their surgery.
• Anonymous Donor who helped with $50,000 twice.
• Cameron Gamble filed for bankruptcy and his business license for his company "Project Taken" has expired – was it Cameron who went ways so that he can advertise his name also.
• The Kidnapping was similar to other kidnappings as well; a girl with whom Sherri went to high school with went missing while jogging at age 16, miles from where Sherri Disappeared.
• Many believed that case looks similar to the Movie "Gone Girl".
The theories and speculations are likely to continue until there is a solid information on the case.