Rachel Henry told the police she was singing nursery rhymes like "Itsy Bitsy Spider" and "Twinkle Twinkle Little Star," as she was killing her children.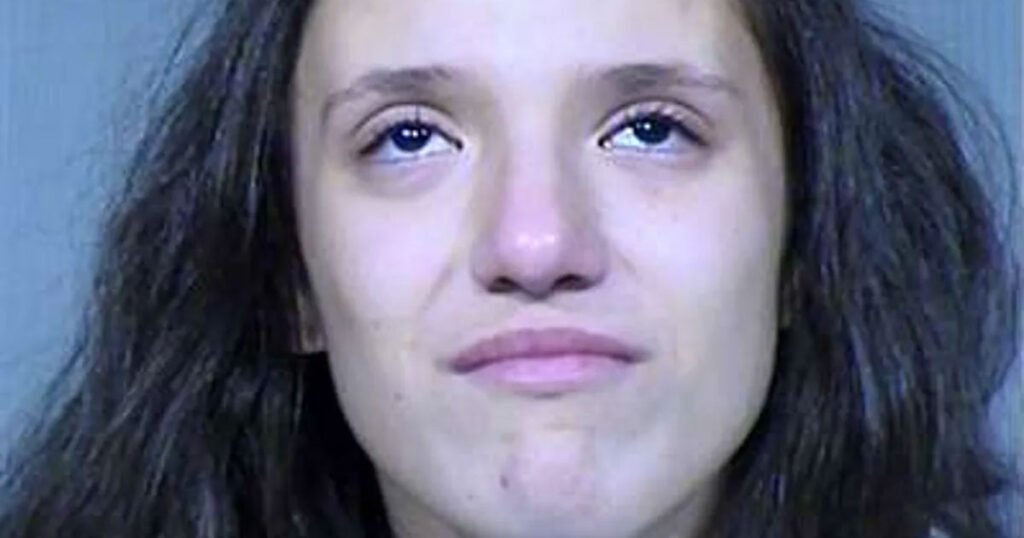 Rachel admitted to killing all of her kids, one by one, and even singing to some of them as she covered their mouths and noses. The young children were found dead inside the family's home.
Rachel Henry, 22 faces three counts of first-degree murder. Police say she admitted to killing her 3-year-old son Zane Henry, 1-year-old daughter, Miraya Henry, and 7-month-old daughter Catalaya Rios. She is being held on a $3 million bond.
---
---
"The details revealed in the police report are very disturbing, Rachel Henry admitted to smothering each child, starting with one-year-old," states the police report. But she did not give any explanation about what drove her to kill her children that night.
1-Year-Old Daughter, Miraya Henry
According to the police report, Rachel began with her 1-year-old daughter, Miraya "Rachel was playing with the 1-year-old female and was wrestling on top of her. Rachel felt the one-year-old female's breathing was obstructed but continued to impede her breath by placing her hand over the 1-year-old's mouth"
Miraya would have turned two next week. Police said Rachel told them Miraya was kicking at her during the act, and that her 3-year-old son was yelling at her, in an attempt to get her to stop.
"Rachel knew she had killed the 1-year-old female when she stopped kicking" states the police report.
Zane, the 3-year-old even tried to stop his mom, "by punching her to no avail."
---
---
3-Year-Old Son, Zane Henry
According to police reports, after killing her daughter, Rachel chased her three-year-old son, but she was interrupted when the other relatives returned home. One of the relatives spends some time playing with the boy.
Rachel later took the 3-year-old into a back bedroom where she changed his underpants" police reports stated.
Once she was in the bedroom, she "placed the 3-year-old male on the floor of the bedroom, straddled him with one of her legs, and placed her hand over his nose and mouth." Rachel then used "used her weight on the 3-year-old male," according to the report.
The police report also states that Rachel Henry was "singing to the 3-year-old male when he was scratching her chest and pinching her while she placed her hand over his nose and mouth."
"Rachel used her weight on top of the 3-year-old male, straddling him to smother him until he died," states the police report.
---
---
7-Month-Old Daughter, Catalaya Rios
After killing 2 of her children Henry moved on to her infant daughter, Catalaya Rios, to whom she first gave a bottle.
The police report states "Rachel fed the 7-month-old female a bottle in her bedroom until she fell asleep. Rachel sang her a song as she placed her hand over her face and impeded her breath. Rachel sang to the 7-month-old until she became unconscious and died."
After killing her children she placed them in a position on the living couch as if they were taking a nap. She didn't tell anyone of her family member about what had just happened.
---
---
Where is Rachel Henry now?
Police and firefighters were called to the home where they discovered that all the children were dead. Rachel was arrested and booked into jail on three counts of first-degree murder. She is now being held on a $3 million bond.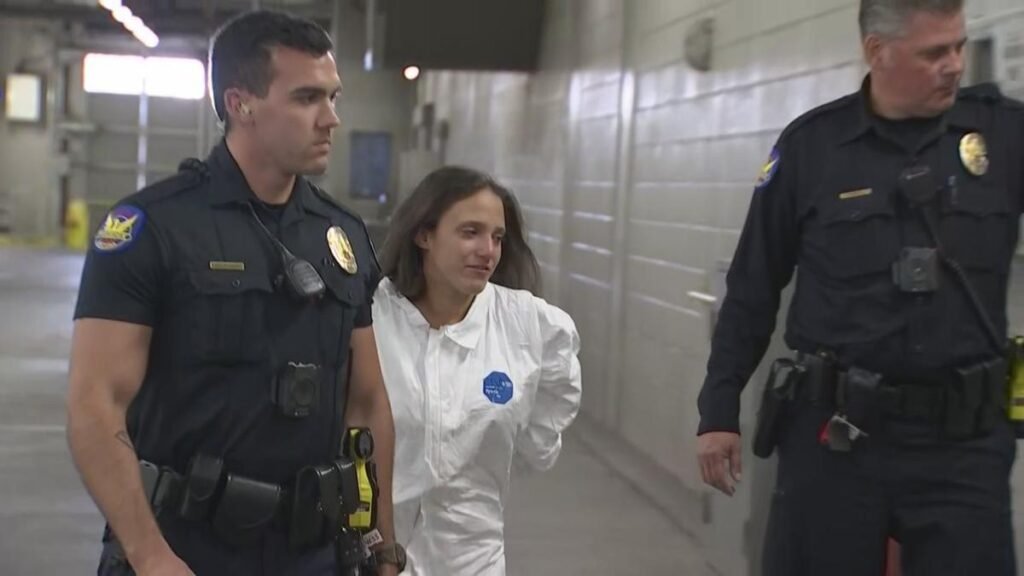 According to the children's great aunt Pearl Rebolledo, Rachel was addicted to meth, and she began acting strangely in the days leading up to the murderers.
---
---
Rebolledo called Rachel on a video chat when she was behind the bars, "I thought she would be sad, not remembering what she did, she didn't seem remorseful or anything." Robelledo showed her the images of her children in their caskets.
"I wanted you to see the last photos I took of your kids, If I have to live with this, so do you."
During Rachel's first court appearance, it was revealed that her kids have been removed from her home in the past.
Read about Andrea Yates, Who drowned her children by drowning them one-by-one in the bathtub.