The Father of the Pakistani Man who stabbed two in Paris has asked the Government to bring his son back home.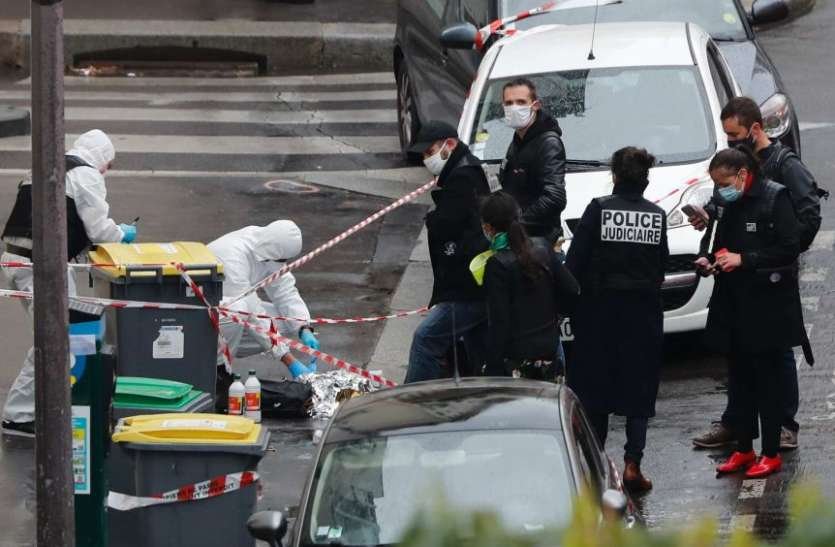 Ali Hassan stabbed two persons using a meat cleaver outside the Paris office of the controversial Charlie Hebdo Magazine Last Week.
"We're proud of our son. Whatever he did is in his love for Prophet Muhammad," Arshad told the Wall Street Journal, "I say whatever he did was right. There is no comprise on dignity and respect of Prophet Muhammad."
In a video found on Ali's phone, that was also released on social media after the attack, a man who says he plans to stage an attack on Friday – when the stabbing occurred – appears to cry as he says that he will take revenge for the publication of caricatures of the Prophet Muhammad. Ali then sings in a devotional song about the prophet Muhammad in the video.
"My son has the heart of a lion," Arshad told in the interview. Ali's father is a farmer who lives in the small town of Mandi Bhauddin in Punjab. Ali had gone to France two years ago, and out of his five sons, three are abroad – one in Italy and Two still in France.
Ali Hassan also known as Zaheer Hasan Mehmood seriously injured two employees of TV production agency Premieres Lignes, whose office is in the same city center block that used to house the magazine Charlie Hebdo. They shifted out after January 2015 attacks on Charlie Hebdo, a policewoman and a Jewish supermarket that left 17 people dead.
The news agency said the man who had declared earlier in a two-minute video that he was going to target the magazine, identified himself as Ali Hassan, aka Zaheer Hassan Mehmood.
Ali Hassan's father has appealed to the government led by Imran Khan and other Islamic countries to help bring his son home. He told Pakistani Channel – "I want to appeal to the government to bring my son home. He has done service in the cause of Islam, and we are a Muslim country."
While talking about his son, the father said, "was a good son," who prayed regularly and attended Milad twice a year. His father told that Ali was a follower of Muhammad Ilyad Qadri, a Pakistani Sunni Muslim scholar and founder of the Dawat-e-Islami organization, which has established a chain of madrasas across Pakistan and abroad.
Ali Hassan is accused of stabbing two persons who were believed to be working with the magazine Charlie Hedbo, and for similar reasons, the magazine's current address is kept secret for security reasons.
In 2018's general election in Pakistan, a Tehreek-e-Labbaik Pakistan, a new political party emerged, which campaigned almost solely on the blasphemy issue, the party managed to garner more than two million votes, and finished third in Pakistan's most populous province, Punjab.
A spokesman for Tehreek-e-Labbaik, Ejaz Ashrafi, said that the group doesn't call for violence, "However, no Muslim can tolerate such blasphemous acts as making sketches of Prophet Muhammad."
Earlier this year, an American citizen of Pakistani origin who was accused of blasphemy was shot dead in a courtroom. He was on trial for the offense in the Northwestern city of Peshawar. In 2016, a shopkeeper of Pakistani origin was killed over supposed blasphemy by another man of Pakistani origin.
So far there are no indications that Ali Hassan belonged to an extremist organization or network of militants.
Read more from the website: