"Nicole Van Den Hurk, 15 years of age, went missing on October 6, 1995, while on her way to work. Sadly, her remains were found in a wooded area between Mierlo and Lierop on November 22."
Sixteen years after her disappearance, with the case growing cold, Nicole's stepbrother made a false confession to the killing in an effort to have her body exhumed for DNA testing. This ultimately resulted in the arrest of Jos De G, the actual perpetrator. He was convicted of rape and received a sentence of 12 years imprisonment.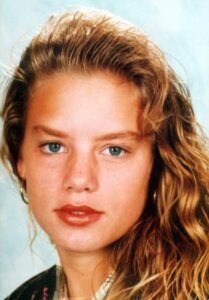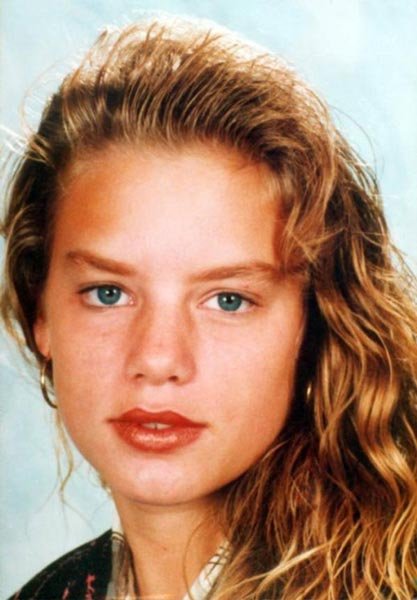 Who Was Nicole Van Den Hurk?
Nicole Van Den Hurk was born on July 4, 1980, in Germany to Angelika Tegtmeier, who was a single mother at the time. Her father's identity was initially uncertain, but an official blood test confirmed on July 21, 1981, that a married man from the neighbourhood was her biological father. His name was officially added to her birth certificate on April 7, 1982.
Following Nicole's birth, Angelika started dating Van Den Hurk, who she eventually married after two years of dating. However, their marriage was brief and ended in divorce in 1989, with Van Den Hurk being awarded custody of Nicole.
The disappearance of Nicole Van Den Hurk
On October 6, 1995, 15-year-old Nicole van Den Hurk left her grandmother's house early in the morning to travel to her holiday job at the Woensel shopping centre by bicycle, but she never arrived. The police initiated a search, and at 6:00 PM, her bicycle was discovered in the river Dommel. The search continued, and the police scoured the river and nearby forest over the next 11 days, but to no avail. On October 19, Nicole's backpack was found near Eindhoven's canal, and by November 20, the police had received approximately 300 leads.
However, on November 22, the police discovered her body in the woods between the towns of Mierlo and Lierop, close to her grandmother's home, after a passerby stumbled upon it. Over a thousand mourners attended her funeral.
Nicole had been brutally raped and murdered. The cause of death was most likely due to internal bleeding from a stabbing wound. The post-mortem examination showed that she had suffered two fractures to her jaw, other head and finger injuries, and a rib injury inflicted by stabbing with a pocket or fishing knife.
The police ruled out the possibility of Nicole running away and initially focused their suspicions on Nicole's stepfather and stepbrother. They were both arrested but were later released and cleared of all charges after no evidence was found against them.
A few months after Nicole's murder, a family friend, Celine Hartogs, was arrested for drug trafficking. She claimed that she was working for a man involved in the murder, but no evidence supporting her claims was found, and the police determined that her claims were flawed and unrelated. Despite this, Nicole's stepfather still believed her story.
A reward was offered for information related to Nicole's murder. Unfortunately, the case began to lose investigators, and at one point, only four detectives were working on it. In 2004, a cold case team took over the case, but progress stalled and the case went silent once again.
Nicole's brother's DNA and the arrest of the killer
In 1995, the technology was not advanced enough to identify foreign DNA on Nicole's body. After the case grew cold, Andy, Nicole's stepbrother, falsely confessed to the killing in an attempt to have her body exhumed for DNA testing.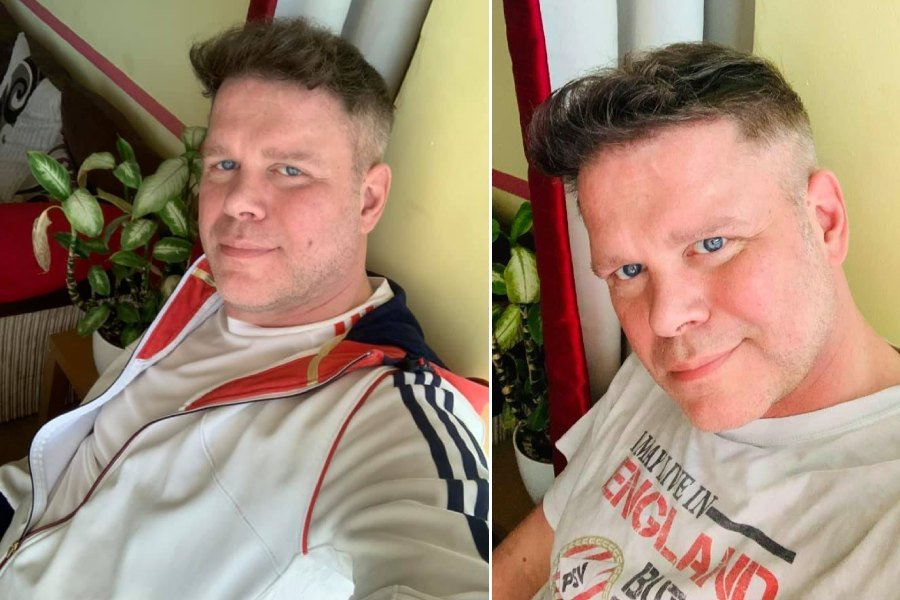 In 2011, 36-year-old Andy Van Den Hurk, Nicole's stepbrother, relocated to England. Prior to his arrest, he shared a Facebook post that read: "I will be arrested today for the murder of my sister. I confessed. Will get in touch soon."
Andy believed that his father was the one who had killed Nicole, which was the primary reason behind his false confession. He explained, "I wanted to get her exhumed and obtain DNA evidence, so I set myself up. I went to the police and told them I did it."
"It could have gone horribly wrong, but my ultimate goal was to get her exhumed so the truth could finally be uncovered," Andy added.
The police wanted to keep Andy in custody, but the magistrate ruled that there wasn't enough evidence to keep him behind bars. As a result, Andy was released just five days after his arrest.
Nicole Van Den Hurk's body exhumed
Following Andy's confession, Nicole's remains were exhumed in September 2011 to retrieve DNA samples. In a matter of a week, the police reported that a foreign DNA match was found, leading to an influx of over 20 leads in a single day. Further examination disclosed that three separate DNA types were identified from a single trace of sperm. The DNA matched that of Nicole's boyfriend, an unknown individual, and Jos De G.
Jos De G, aged 46, was arrested after his DNA was found to match the samples retrieved from both the remains and the crime scene. He had previously been convicted of three rapes and served three years in preventive detention and compulsory treatment for one of these crimes. On the day of Nicole's disappearance, Jos De G had left his ex-girlfriend's home in a state of frustration after a fight.
Trial of Jos De G – The Killer
During the first trial in 2014, the defence argued that the DNA evidence was inconclusive as multiple DNA types were found on Nicole's remains, including that of her ex-boyfriend. The defence claimed that Nicole may have had consensual sex with Jos De G a few days before her disappearance and that she could have been pregnant at the time of her death.
However, in 2015, Jos De G admitted to having sex with Nicole but denied having any involvement in her disappearance. The prosecution argued that there was no possibility of consensual sex as Nicole hardly had time for a relationship and demanded a 14-year prison sentence for Jos De G.
"This man deserves the highest punishment there is," said Ad van den Hurk. "He has taken the life of my child. The Netherlands is not helped by this, that such a man may still walk the streets."
On November 21, 2016, Jos De G was convicted of rape and sentenced to five years in prison. But after an appeal, the sentence was increased to 12 years in prison for the rape and manslaughter of Nicole Van Den Hurk.
Had it not been for Andy's confession, the murder of Nicole Van Den Hurk would have gone unresolved. Despite the risk he took in falsely admitting to the crime, Andy's bravery ultimately led to the arrest and conviction of the true culprit. The breakthrough in the case brought closure for Nicole's family and justice for the young woman who had lost her life too soon.
What happened to Andy Van Den Hurk?
According to an inquest at Suffolk Coroner's Court, Andy Van Den Hurk, who was 46 years old, was discovered dead in his bed at home with a mixture of prescription drugs and alcohol in his system. Before his death on September 2, 2022, he had been struggling with mental health issues such as depression, anxiety, and substance abuse. Additionally, he had been experiencing chronic pain.
---
Now that you've read about Nicole Van Den Hurk, read about the Gruesome murder of the Dardeen family.