Legendary NBA player Kobe Bryant has died in California in a Helicopter crash. The retired Lakers star was traveling in his private helicopter over Calabasas when a fire broke out, sending the chipper spiraling from the sky. Kobe was 41 years old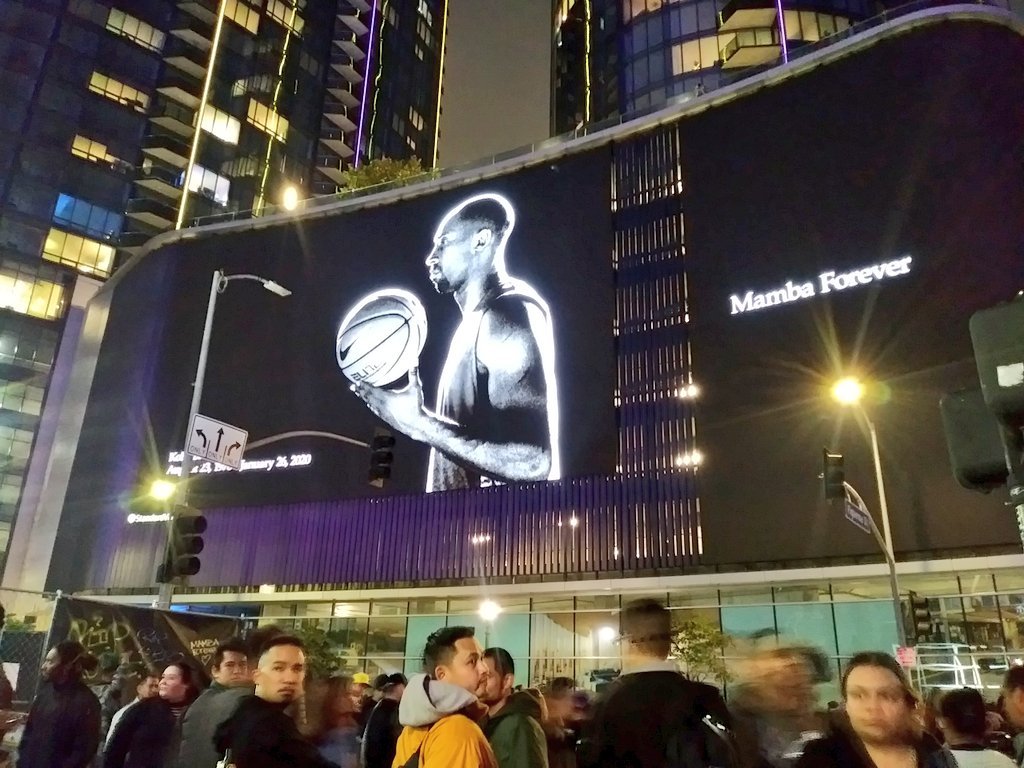 Kobe Bryant, the Los Angeles Lakers basketball star and his 13-year-old daughter were among nine people killed in a helicopter crash on Sunday outside Los Angeles.
Kobe Bryant was on his way to the academy to coach his daughter, the academy was hosting the Mamba Cup tournament series, a tournament for boys' and girls' basketball team for the third through eighth grades. All the games were canceled after the news of Kobe Bryant's death became public.
Kobe's helicopter went down near Calabasas, California, about 30 miles northwest of downtown Los Angeles, amid foggy conditions.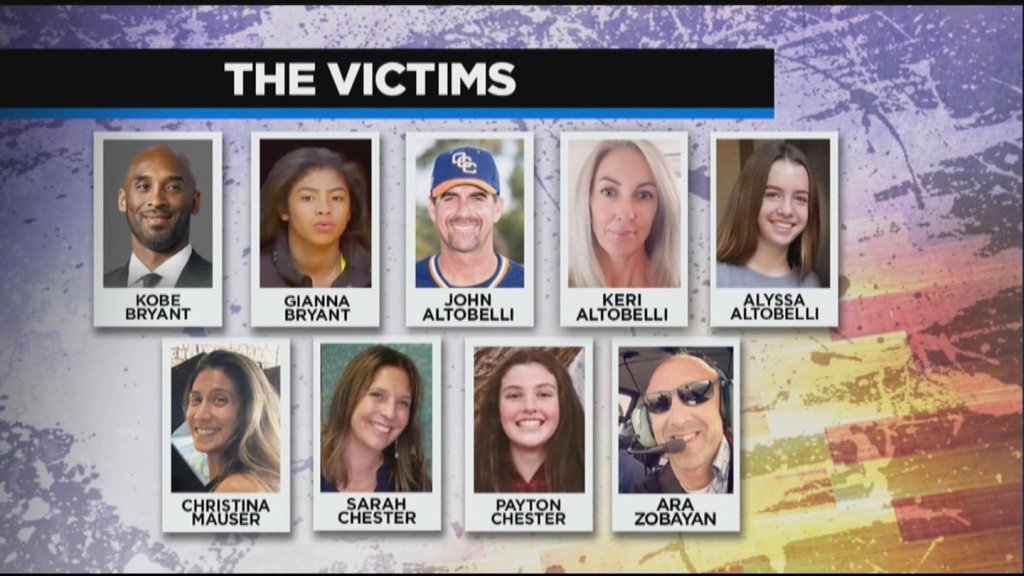 The helicopter was on its way from Orange County California, where the Bryant family lives to Mr. Bryant's youth basketball academy northwest of Los Angeles, where Kobe Bryant coaches his daughter Gianna, who also died in the crash.
Kobe's helicopter a Sikorsky S-76 was in the air for about half-hour. It took off from Irvine, California and flew up to the Glendale area, circled around there slowly for a little while and was rapidly trying to gain altitude right before the crash.
Kobe Byrant's last tweet an hour before taking off in a helicopter.
Continuing to move the game forward @KingJames. Much respect my brother ?? #33644

— Kobe Bryant (@kobebryant) January 26, 2020
Kobe was far more than a basketball giant. He was among the world's best-known athletes, a star on the order of Tiger Woods and Michael Jordan, swarmed by fans whether he was in Beijing or Beverly Hills. It is not uncommon to hear young people in some quarters shout, "Kobe!'' when they hit a jump shot.
The heartbreaking news has taken the world by a storm:
Kobe was so much more than an athlete, he was a family man. That was what we had most in common. I would hug his children like they were my own and he would embrace my kids like they were his. His baby girl Gigi was born on the same day as my youngest daughter Me'Arah. pic.twitter.com/BHBPN5Wq8V

— SHAQ (@SHAQ) January 26, 2020
So sad to hear the heartbreaking news of the deaths of Kobe and his daughter Gianna. Kobe was a true legend and inspiration to so many. Sending my condolences to his family and friends and the families of all who lost their lives in the crash. RIP Legend? pic.twitter.com/qKb3oiDHxH

— Cristiano Ronaldo (@Cristiano) January 26, 2020
All the Lessons
All the Advice
Every word you ever told me…
Will stick with me forever

Thank You Kobe??❤️ pic.twitter.com/WPCdHg3iyt

— Trae Young (@TheTraeYoung) January 26, 2020
My thoughts and prayers are with Kobe Bryant's family, and the families of all those involved. Today reminds us just how short and precious life is, and a reason to be grateful and celebrate life while we can. Rest In Peace Mamba.

— Ben Affleck (@BenAffleck) January 27, 2020
Tomorrow is never promised and today is never guaranteed. So hold the ones you love a little tighter and tell them how much you love them. Rest in peace Gianna and Kobe.??? You will be missed but never forgotten. #8#24 #RIPMamba pic.twitter.com/kTnaho0IHC

— Devon Seron (@devonseron17) January 27, 2020
Miami, Houston, Chicago & Toronto as well. Feel free to add any more you see. #RIPMamba pic.twitter.com/4llptnrAou

— Tony Clements (@TonyClementsTC) January 27, 2020
The 62nd Grammy Awards event resulted in a series of tributes throughout a show held at Staples Center.
Rest In Peace to two KINGS ? pic.twitter.com/evXTQAQUUM

— Joè (@JoeWicked_) January 27, 2020