The death toll has jumped to at least 106 and more than 4,000 people were now affected by the Coronavirus. Following this strict biosecurity measures have been put in place in different parts of the world. However, the World Health Organization declined to declare whether Coronavirus is an international emergency.
UPDATE: The death toll has jumped to at least 132 and almost 6,000 people are now affected by the virus. Cases continue to be discovered in countries around the world, including the US, Canada, Australia, and Germany.
JUST IN: Updated Wuhan Coronavirus outbreak: China: 7736 / 170 deaths
Thailand: 14 Singapore: 10 Japan: 8 Hong Kong – 8 Taiwan – 8 Malaysia – 7 Australia – 7 Macau – 7 UAE: 4 USA – 5 South Korea – 4 France – 4 South-Korea: 4 Germany – 4 Canada – 2 Nepal: 1
UPDATE: Feb 5: At least 490 people in China have died from the coronavirus, officials said on February 5, and the number of confirmed cases of infection rose to 24,324, up from 425 deaths and 20,438 confirmed cases the day before.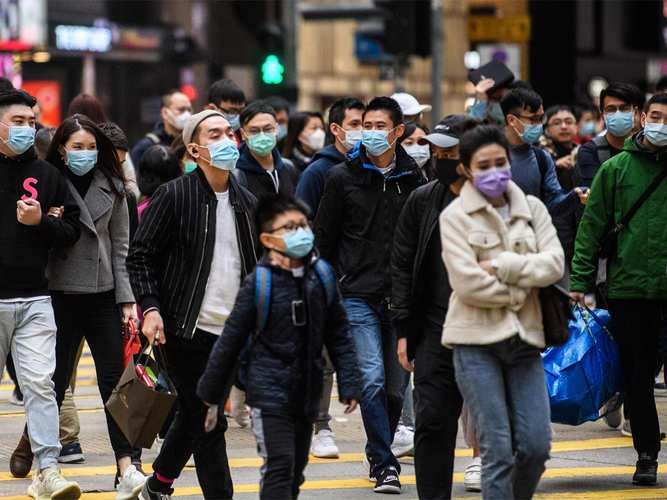 A total of 4515 cases has been confirmed in China, with 106 deaths and 56 among the total recovered. The virus has spread to at least 11 other countries and regions.
The virus, believed to have originated late in 2019, in a seafood market in the Central Chinese city of Wuhan that was illegally selling wildlife, has spread not only to Chinese cities but as well as in other continents also.
Thailand: 8
Australia: 5
The U.S: 5
Singapore: 5
Japan:4
South Korea: 4
Malaysia:4
France:3
Vietnam: 2
Nepal: 1
Canada: 1
Germany: 1
Cambodia: 1
Meanwhile, companies have evacuated workers from hardest-hit areas in China.
#Iran has retrieved dozens of students confined in the Chinese city of #Wuhan, the epicenter of a coronavirus outbreak.#coronaviruschina pic.twitter.com/dqWw6dBCCP

— NewsAnew24 (@NewsAnew24) February 5, 2020
Hospitals in quarantine area of #coronavirus ,likely from #Wuhan
frontline medics are exhausted
most of them choose stay in hospital for two reasons
1. Avoid the risk of family infection
2. Not enough man powers in hospital

photo credit @fiteray#WuhanVirus #WuhanCoronovirus pic.twitter.com/YBifmMElAj

— 巴丢草 Badiucao (@badiucao) January 28, 2020
What is Coronavirus?
Coronavirus is a family of viruses that range from the common cold to MERS coronavirus, which is Middle East Respiratory Syndrom coronavirus and SARS, which is Severe Acute Respiratory Syndrom Coronavirus.
This can infect both humans and animals with cold-related diseases. The intensity of the infection ranges from the common cold to acute respiratory syndrome.
Where do Coronaviruses come from?
Coronaviruses are circulating in animals and some of these coronaviruses have the capability of transmitting between animals and humans, which is called a spillover event.
How to protect yourself from Coronavirus
This virus typically causes respiratory symptoms, so it is recommended having basic hand hygiene, such as washing your hands with soap and water.
You should also take care of respiratory hygiene, such as when you sneeze, sneezing into your elbow.
Ways to protect against a potential animal source would include unnecessary unprotected contact with live animals and make sure you wash your hands thoroughly after contact with an animal. Make sure your meat is cooked thoroughly before consuming it.
Is there a treatment?
As it's a new strain, there are no specific treatments for coronaviruses but its symptoms can be treated.
Updates
Due to the Chinese lunar holiday, the fears of the virus spreading have risen as people travel overseas. However, responding to the fears of the virus spreading, China has put the source of the latest outbreak, the city of Wuhan, under a lockdown. It has suspended all outgoing flights and shut down the urban transport network.
So far, 2020 has started badly with Bushfires in Australia and then the Coronavirus.