When a 15-year-old girl told her dad that a strange man poked his head under her bathroom stall, a group of dads made sure that peeping tom couldn't get away.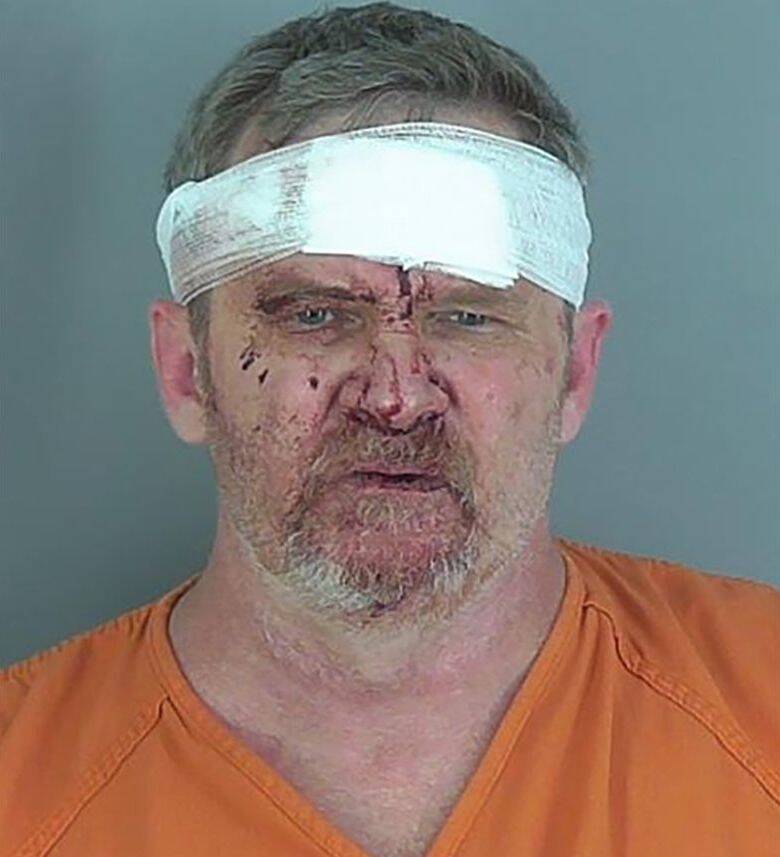 According to WSPA 7, Duncan Police Chief Carl Long explained that a 15-year-old girl was in town for a softball tournament. She noticed something moving near her feet while she was in the bathroom, she soon realized that it was a man's head looking up at her. The incident took place at a franchise on Main street in the town of Duncan.
She left the bathroom and then told her father, who had the wherewithal to ask the female employee to get him out of the bathroom.
According to the witnesses, she wasn't the only girl in the bathroom. "I'll never forget the way they looked after, they were traumatized," said a witness.
The offender has since been identified as 53-year-old Douglas Lane of Charlotte, North Carolina. Douglas tried to escape after the girl informed her father of what exactly happened. But unfortunately for him, the girl's father confronted him at the entrance to the girls' bathroom, and he had more than just a few words with him.
"The guy came running, sprinting out of the front door with a very bloody nose,' a witness told the press.
Another witness said, "everyone was yelling, 'Get him! Get him! Don't let him get away." Everyone was after Douglas Lane, another man who helped restrain Lane was heard yelling at him, "I'm gonna tell you, if that were my daughter, you wouldn't walk away."
The group of dads then followed him out of the restaurant and tackled him to the ground. It's safe to say that most of Lane's injuries occurred during the assault outside the restaurant, some of the witnesses reported that Lane was punched at least once before he made it outside.
According to government records, Douglas Lane has been a registered sex offender in North Carolina since 2004, when he was convicted of secretly peeking into an occupied room in Mecklenburg County, and in that case the record shows that his victims were 8 and 9 years old.
Just four years later Lane was again convicted of secretly peeking into an occupied room with one of his victim being 18 or older.
Whereas South Carolina's sex offender registry found that Lane was convicted of peeping voyeurism or aggravated voyeurism in 1997 and failure to register in 1999.
This time Douglas Lane faced more than street justice and was pinned to the ground until police arrived. Lane's most recent arrest also saw that he was in possession of Marijuana when he was caught.
Lane has been charged for peeping at least eight times prior to this incident, his bond hearing on Monday saw Lane receive a $2,000 surety bond and enforced GPS monitoring. Lane is scheduled to appear in court at 9:00 am, on November 12, 2020.
Read more from the website: