A Connecticut couple said "I do" for the second time in an emotional ceremony that the groom may not remember, but the bride will never forget.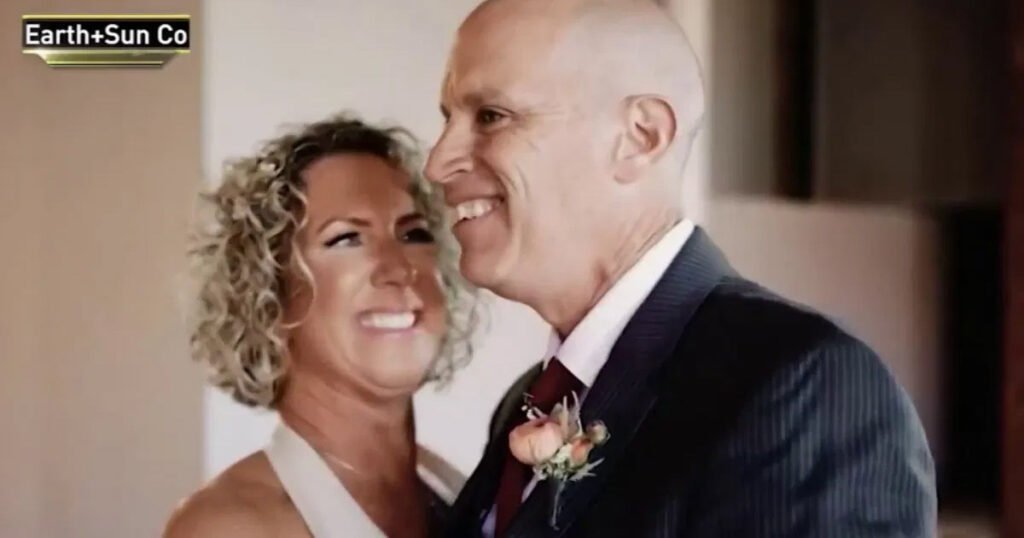 It's the kind of love story that romance films strive for. Alzheimer's disease has robbed Peter Marshall of most of his memories, but one thing he hasn't forgotten is how much he adores his wife — even if he doesn't know what her name is.
Lisa, Peter's wife, and he have been married for 12 years. But, despite the fact that Peter, 56, is battling early-onset Alzheimer's, which he was diagnosed with a few years ago, he does not forget the wedding ceremony that took place. He is only aware that he loves her.
Peter had a eureka moment in December of last year. He said, "Let's do it," while the couple was watching a wedding on TV. Lisa was at a loss for words.
"'Do what?' I asked. And he pointed to the TV, to the wedding scene, and I asked, 'Do you want to get married?' He said yes with a huge grin on his face "Lisa stated. "He has no idea I'm his wife. I'm simply his favorite."
Peter had the opportunity to fall in love all over again, and he chose Lisa — yet again.
"I am the luckiest girl on the planet. I'll be able to do it twice "Lisa wiped a tear from her eye.
Her daughter works as a wedding and event coordinator. She spread the word, and a slew of vendors offered their services for free.
"It was flawless. I couldn't have asked for a more perfect day. It was truly magical "Lisa stated. "I haven't seen him so happy in a long time. He was overjoyed."
Peter's illness is progressing rapidly, to the point where he can't recall the vow renewal ceremony from just a few months ago. But he remembers that there is a woman who always loves and cherishes him, as he stated at the wedding.
"He leaned in and whispered in my ear, 'Thank you for staying,'" Lisa cried.