An 8-year-old boy is willing to go to any length to save his dog's life, including selling his most prized possession: his Pokémon card collection.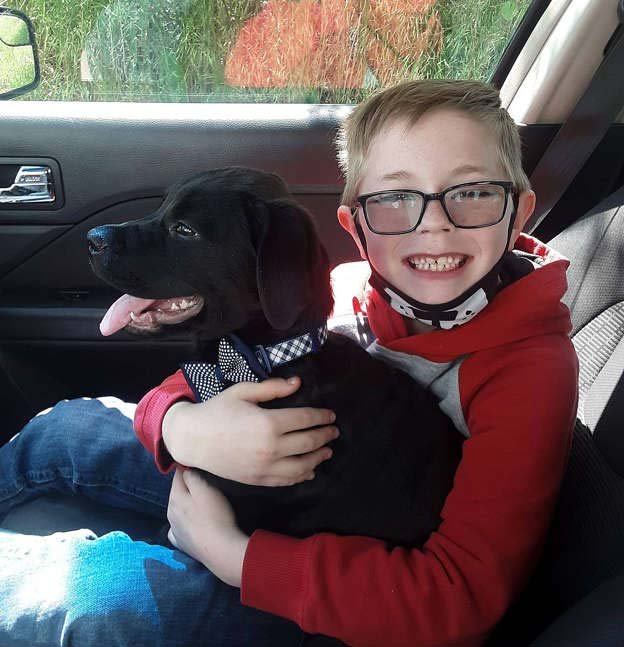 Bryson Kliemann of Lebanon, Virginia, and his mother, Kimberly Woodruff, noticed that their 4-month-old dog, Bruce, wasn't feeling well and rushed him to the vet. "He's a very playful puppy, and he wasn't moving much," said Woodruff. "He wasn't getting out of his crate, and he wasn't eating."
Bruce was diagnosed with parvo, a contagious virus that can be fatal if left untreated, after a trip to their local veterinarian. The procedure required to treat the puppy cost around $700, which the family could not afford.
"It made me sad because my brother and sister usually play together and I don't have anyone to play with. So I usually play with him "Bryson told the outlet.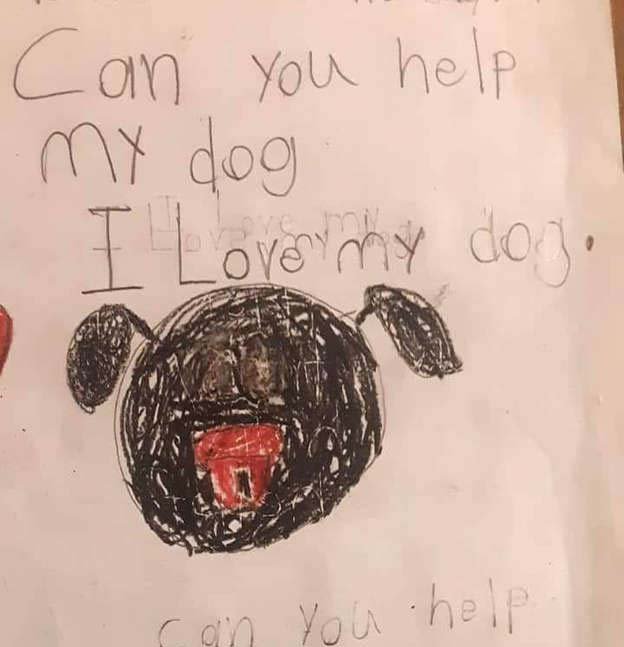 "Our income is very limited," Bryson's mother, Kimberly Woodruff, told The Washington Post. "I had no idea how expensive it could be until this happened."
Worried about losing his friend and playmate, the youngster decided to take matters into his own hands and sell the Pokémon cards he'd amassed over the previous four years. He set up a table outside, along with a large sign that read: Pokemon 4 Sale.
Despite his mother's assurances that the money would be found somehow, Bryson was eager to assist and laid his cards out on a table after school in an attempt to raise the funds
Woodruff was not at home when Bryson began selling the Pokémon cards on May 4, but she told ABC that her husband sent her a photo of Bryson outside with his homemade sale sign. Woodruff stated that she posted the photo to a local Facebook group to help raise awareness of her son's efforts, and the post quickly went viral.
Bryson sold the cards for $5 to $10, however, once word of his fundraiser spread on Facebook, people began to donate without expecting Pokémon cards in return.
Bryson had made $400 after two afternoons of selling, and "a lot of people weren't even buying them," according to his mother.
Many people simply donated money, while others gave the eight-year-old more cards to add to his collection."He sold some cards, but before I could even notice a dent in his collection, so many more had been dropped off," Woodruff said. "It was incredible."
Despite his initial goal of raising $800, Bryson has raised more than $24,000 through his fundraiser.
On May 10, Woodruff provided an update to those who have been following their family's story, revealing that Bruce had his procedure and is recovering.
The headline of Bryson's GoFundMe fundraiser for Bruce read, "Just a boy trying to save his dog."
"My babies puppy is very sick. He has been diagnosed with parvo. I know I have been raising him right. With a heart of gold because hes so worried about our bruce he is beside the road trying to sell his favorite thing in the world just to make his puppy better. We currently have enough money for Bruce to stay in the vet hospital for a total of 3 days . But myself and the vet are very worried that he may need longer treatment. Between May 3rd and May 4th our baby had already lost 5 pounds over night. If you can find it in your heart to just donate $1 to help our puppy. Our family would be forever grateful."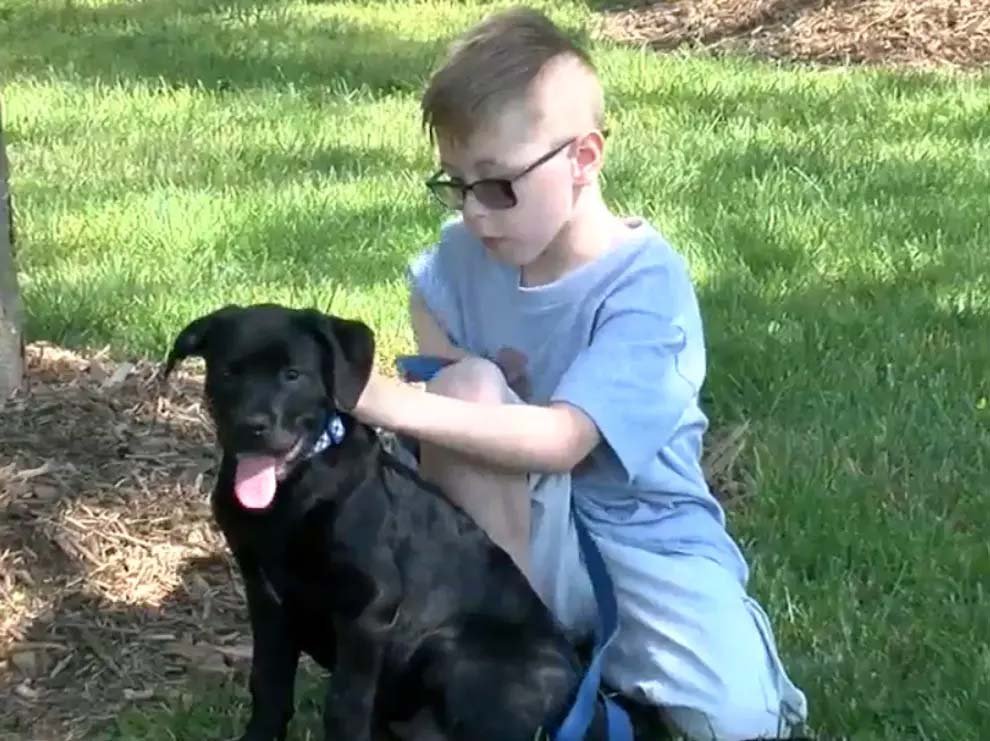 "Bruce has returned home to his family. He is doing well, but he is still recovering, "She stated on the fundraiser's Facebook page. "We appreciate all of your continued love and support. Any additional donations will be used to assist other families and animals."
"Bryson and I just want to thank everyone for everything," she added a few days later. "He has received a lot of love and support from all over the United States and has enough money to help other families while also rewarding himself."
According to Woodruff, the family raised enough money for the puppy to receive the treatment, and Bruce is now "back to his puppy self."
"He has more vaccine appointments," Woodruff told WCYB, "but he's doing great, like amazing." "I am overjoyed," Bryson told The Washington Post.
Woodruff explained that any extra funds raised will be used to cover medical expenses for other families who cannot afford vet bills.She stated that she has already given some of the funds to a local animal shelter.
"I would never have guessed that something my eight-year-old did in a small community would have such an impact," she said. "It has truly been incredible."