Dogor is an 18,000-year-old puppy unearthed in Siberian Permafrost, Dogor is a Yakutian word for "friend." The remains of the prehistoric pup have been baffling scientists because genetic testing shows that it's not a wolf or a dog, which means that it could be an ancestor to both.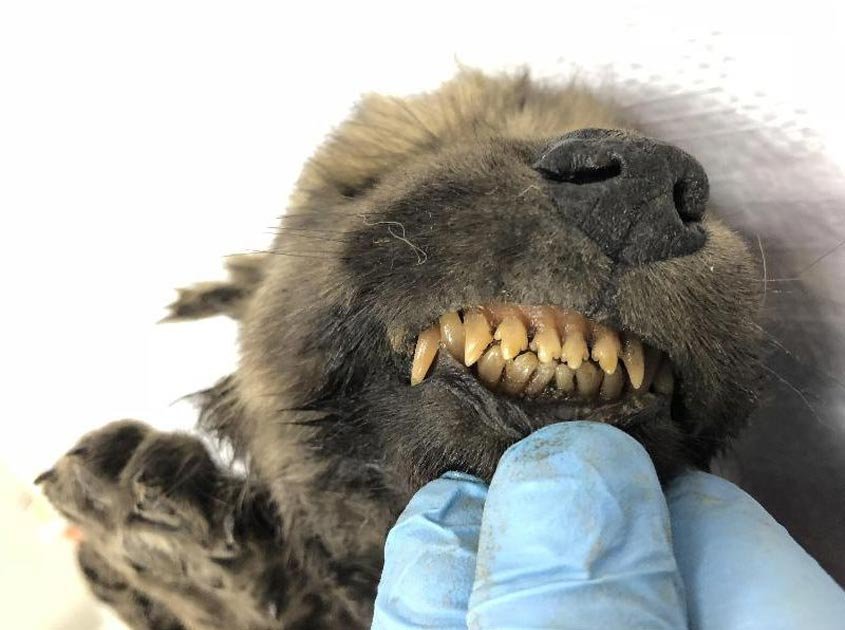 "The puppy has all its limbs, pelage, nose, teeth, fur, and even whiskers." Dogor was found in the permafrost near the Indigirka River, north-east of Yakutsk, the Sakha Republic in eastern Siberia during summer 2018.
Russian scientists discovered the body of the pup near Yakutsk, the remains have been preserved by permafrost. The specimen's nose, fur, and teeth are remarkably intact which reveals that it still had its milk teeth when it died. Scientists deduced that the pup was two months old when it passed, although the cause of death remains unknown.
Dogor is so well-preserved that the researchers in Sweden were able to determine by the help of Radiocarbon dating that the specimen had been frozen for around 18,000 years. The result also found that Dogor was male, but it is uncertain even after two rounds of analysis that the team could not determine whether he was a dog or a wolf. They believe that this nearly perfectly preserved specimen represents an evolutionary link between wolves and modern dogs.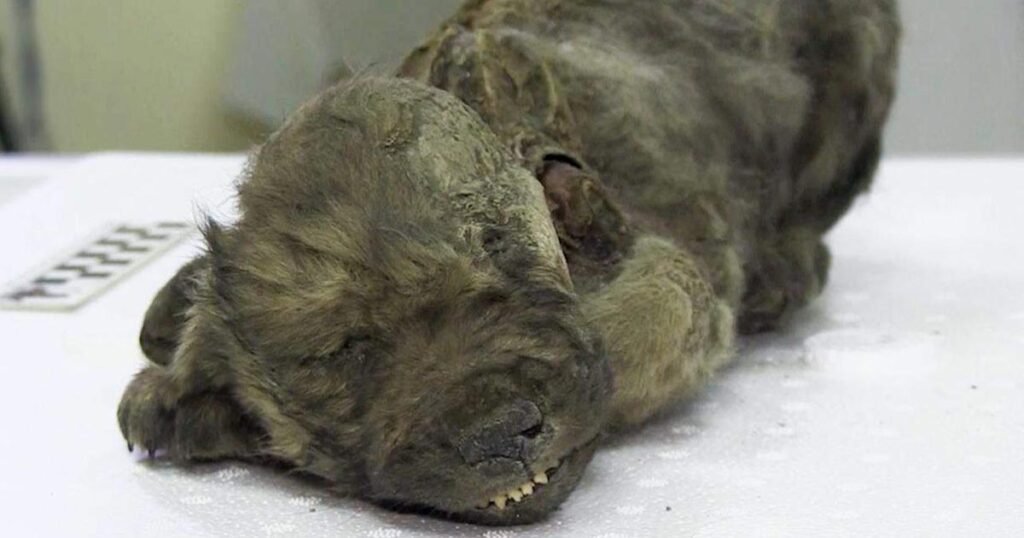 Dave Stanton, a center for Paleogenetics told CNN, "It's normally relatively easy to tell the difference between the two. We have a lot of data from it already, and with that amount of data, you'd suggest telling if it was one or the other. The fact that we can't suggest that it's from a population that was ancestral to both – to dogs and wolves."
"Fantastic right? We have quite a lot of ancient samples, but this has got to be one of the best-preserved." Dave said.
Dave further explained that the period which Dogor is from is a very interesting time in terms of wolf and dog evolution. While modern dogs are believed to be descendants of wolves, however, there are debates over when the dogs were domesticated.
A study published in 2017 reveals that the domestication from a single population of wolves 20,000 to 40,000 years ago. "As you go back in time, as you get closer to the point that dogs and wolves converge, it becomes hard to tell between the two," Dave tells CNN.
The find is exciting whether it is a dog or a wolf, as the canine Dogor comes from an interesting time in canine evolution when wolf species were dying out and early dogs were beginning to emerge.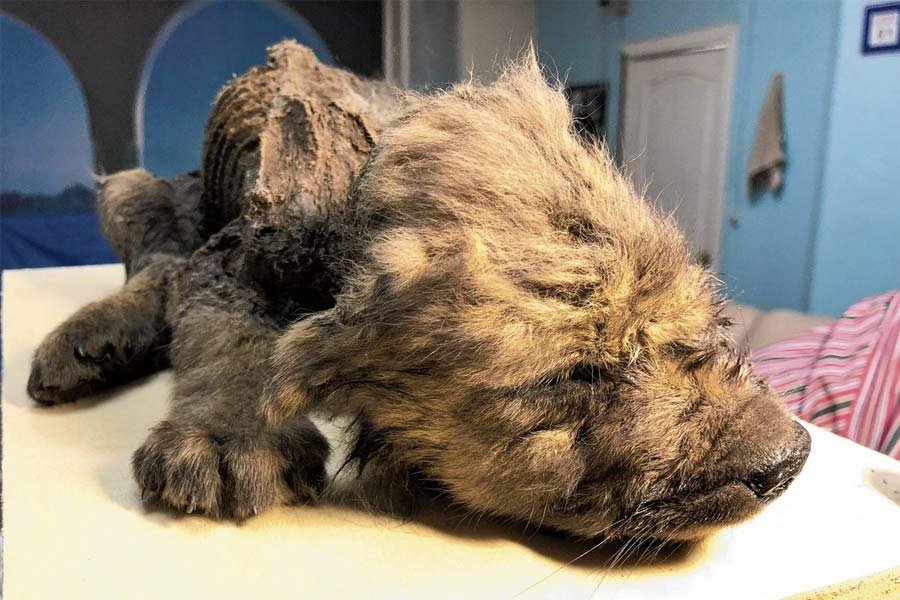 The history of how the dog split from wolves is unresolved, however, there's a general agreement among scientists that modern gray wolves and dogs split from a common ancestor, 15,000 to 40,000 years ago.
If Dogor is a dog, that would make him the oldest dog ever found. Currently, the oldest known is the 14,200-year-old Bonn-Oberkassel puppy, whose remains were found in a quarry in Germany in 1910. The oldest known wolf puppy, Zhur was 57,000-year-old.
"The center has Europe's largest DNA bank of all canines from around the globe, yet in this case, they could not identify it from the first try. This is intriguing. What if it's a dog? We can't wait to get results from further tests." Dr. Sergey Fedorov an ancient canine expert from the North-Eastern Federal University said. While referring to Dogor he said that it was "amazing to see, touch and feel the history of the earth."