Brixlee Marie Lee was just 2 months old when police officers found her unconscious in her home last weekend.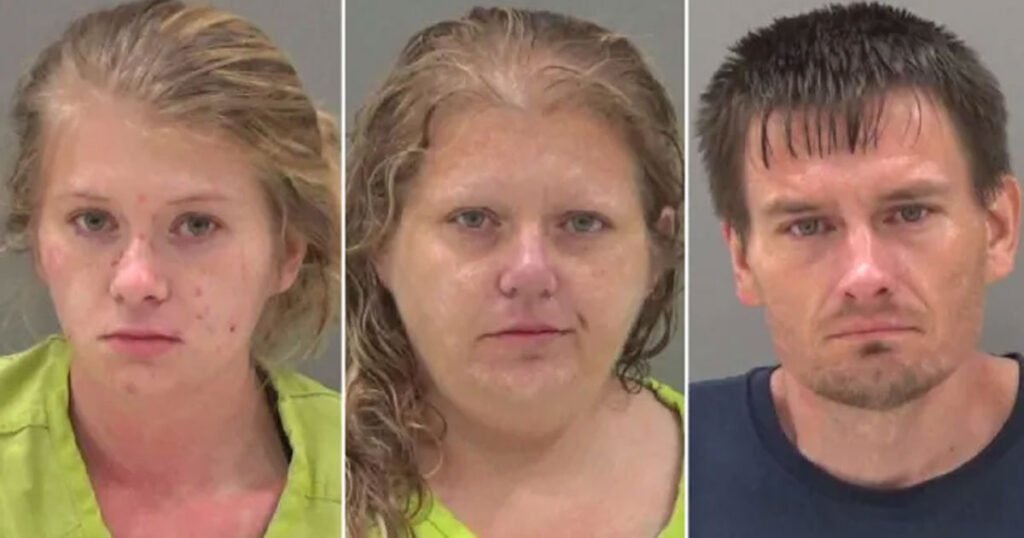 The two-month-old baby girl has died after she was allegedly injected with Heroin. She was rushed to the hospital close to her home in Texas, where she was tested positive for heroin. The news of her death was confirmed on Thursday night.
2-month-old, Brixlee Lee was found to have injection marks on multiple parts of her body, she was later put on life support.
Brixlee's mother Destiney Harbour, 21, her grandma Christin Bradley, 37, and Bradley's boyfriend Dustin Smock, 34 have been arrested. Officers were called to the family's house discovered Brixlee unconscious, and rushed her to a nearby hospital.
Brixlee was born in August at home, with none of her family members seeking medical care. Destiney, Christin, and Dustin are said to have shared the responsibility of caring for the infant between themselves.
When Brixlee was taken to the hospital doctors found injection marks on her extremities and head, with a urine test coming back positive for heroin. The 2-month-old was then transferred to Cook Children's Medical Center in Fort Worth, Texas, for specialist care. Brixlee was placed on life support but lost her life due to her injuries.
All the three members of the house have been charged with causing serious bodily injury to a child, although it is unclear that who may have injected the infant with drugs.
According to WAKRC, while serving a search warrant at the home, officers found uncovered substances that are believed to be heroin, methamphetamine, marijuana and pills as well as drug paraphernalia.
Destiney Harbour and her mother's boyfriend Dustin Smock remain in Tom Green County Jail, with Denstiney's bond set to $100,000, with Dustin's set at $50,000. Christin Bradley was freed on Sunday on a $50,000 bond.
---
Read more from the website: