In January 2018, a distressed 17-year-old girl made a 911 call, claiming that she had managed to escape from her parent's home in Perris, California, leaving behind her 12 siblings who were still being held captive. When law enforcement officers arrived at the scene, they were met with a disturbing and appalling sight: several of the Turpin children had been restrained with shackles and chains and were found in filthy bedrooms.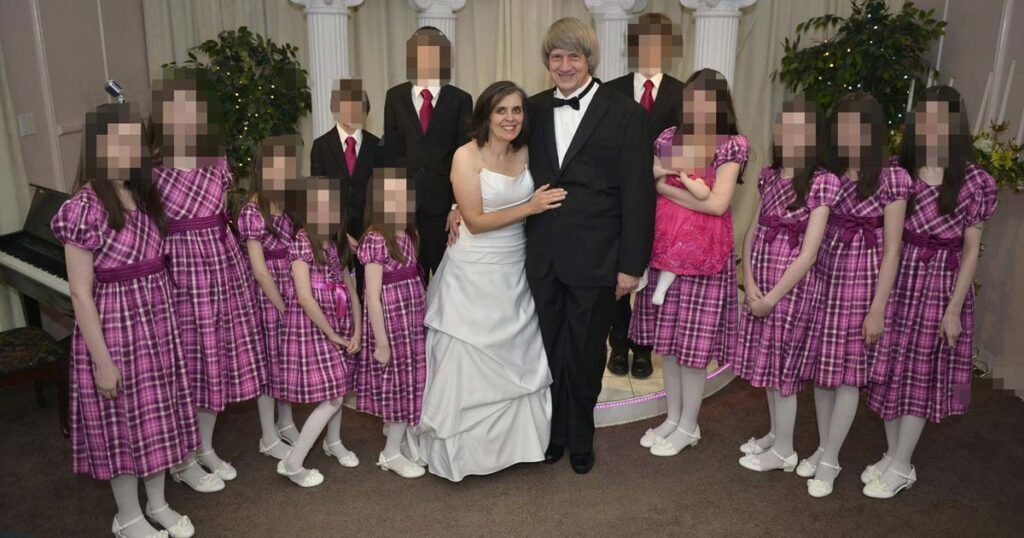 All of them were severely malnourished and appeared to be many years younger than their actual ages. The abuse had been going on for decades, with the children ranging in age from 2 to 29. According to reports, the Turpins' parents treated the family pets better than the children.
David and Louise Turpin are facing life in prison after being charged with multiple counts of torture and child endangerment. The parents pleaded "not guilty" and declined to comment. The children were taken from the Turpins' custody and placed in rehabilitation hospitals for ongoing treatment and counseling. The details below do not explain why David and Louise Turpin imprisoned their children, but they do shed light on who the Turpins are and what happened to "the Magnificent 13."
Turpin Family's History
David and Louise Turpin were the parents of 13 children, ranging in age from 2 to 29 years old. They had moved from Texas to California and lived in the same house for over two decades. However, the family rarely interacted with their neighbors and kept to themselves. David Turpin was employed as an engineer, while Louise Turpin was a stay-at-home mother.
Both David and Louise Turpin had troubled childhoods, with David being one of eight children in a family that struggled with poverty, and Louise being raised in a strict, religious household. According to reports, both parents have homeschooled themselves, and they chose to homeschool their children as well.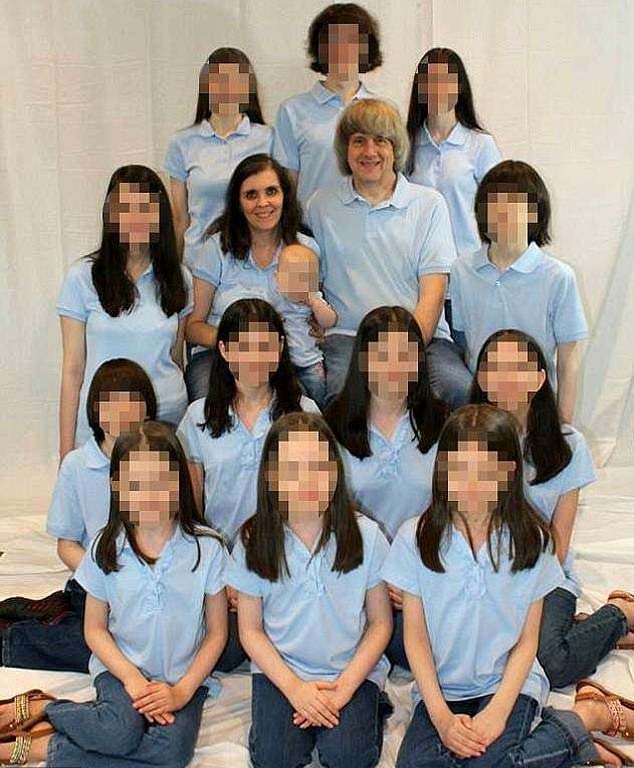 On January 14, 2018, two of the 13 Turpin siblings managed to escape from their family's house by jumping out of a window and calling 911. Although the younger girl (13 years old) became too scared to leave and went back inside, the 17-year-old successfully fled and contacted the authorities using a cell phone she had brought with her. When the police arrived, she showed them pictures of the inside of the house.
Upon entering the Perris family home, authorities discovered 12 children confined to bedrooms, restrained with ropes and chains. According to Riverside County District Attorney Mike Hestrin, the Turpins used these restraints as a form of punishment when the children misbehaved. In addition to this, the children were reportedly only allowed to shower once a year and were closely monitored during water-related activities, such as handwashing. The parents also denied them access to medical care and provided them with inadequate amounts of food.
Moreover, the parents used other disturbing forms of punishment. They would entice the children with sweet pies, only to prohibit them from eating any. The children were also forced to adhere to an irregular sleep schedule that required them to stay awake until 4 or 5 a.m. As stated by DA Hestrin, "As a prosecutor, there are some cases that stay with you and haunt you. Sometimes in this business, we have to look at human depravity – and that's exactly what we're doing here."
Due to her malnourished state, the police initially mistook the 17-year-old for a 10-year-old. Law enforcement was shocked by the condition of the Turpin residence, as there had been no prior complaints. The parents, David and Louise Turpin were arrested immediately and charged with child torture and endangerment.
According to a prosecutor, the 17-year-old had planned her escape with her siblings for over two years. Although one of her 12 siblings accompanied her during the escape, they became too scared and returned to the house.
When the police found the imprisoned children, they were so pale and malnourished that officers mistook some of them for children, even though seven of them were legal adults between the ages of 18 and 29. The children were extremely hungry, and deputies allegedly gave them snacks after their rescue. They were taken to local hospitals for treatment after their parent's arrest.
David had registered his home as "Sandcastle Day School" in the California Department of Education directory, and he and Louise homeschooled the children. They had obtained the necessary permits to run a non-religious, co-ed institution, and David served as its principal.
The children were not allowed to socialize with anyone outside the family and were kept inside for most of the day during their homeschooling. Betty, David's mother, later admitted in an interview that her son and his wife had always dressed their children in matching outfits when they left the house. She explained that they would line the children up by age, with the parents at the front and back of the line for "protective reasons."
David earned well but filed for bankruptcy
David Turpin used to earn $140,000 per year before quitting his job in 2010. His wife Louise was a stay-at-home mom and did not have any income. However, in 2011, they declared bankruptcy, with around $240,000 in credit card debt and a foreclosure on their former farm in Texas. When allegations of child abuse surfaced, Ivan Trahan, who had represented the couple in their bankruptcy case, was surprised.
At the time of their arrest, the Turpins were living in a single-story home in a development in Southern California. It is unclear how the family, which included 15 members, was supported by the unemployed parents. Nevertheless, the house reportedly had several new vehicles and was well-maintained on the outside.
The parents pleaded not guilty initially
Upon being apprehended, David and Louise Turpin expressed confusion as to why they were being pursued by the authorities. They offered no explanation for their actions or why they had restrained their children to beds and padlocked them. As reported by CBS News, the couple initially pleaded "not guilty" to the following charges: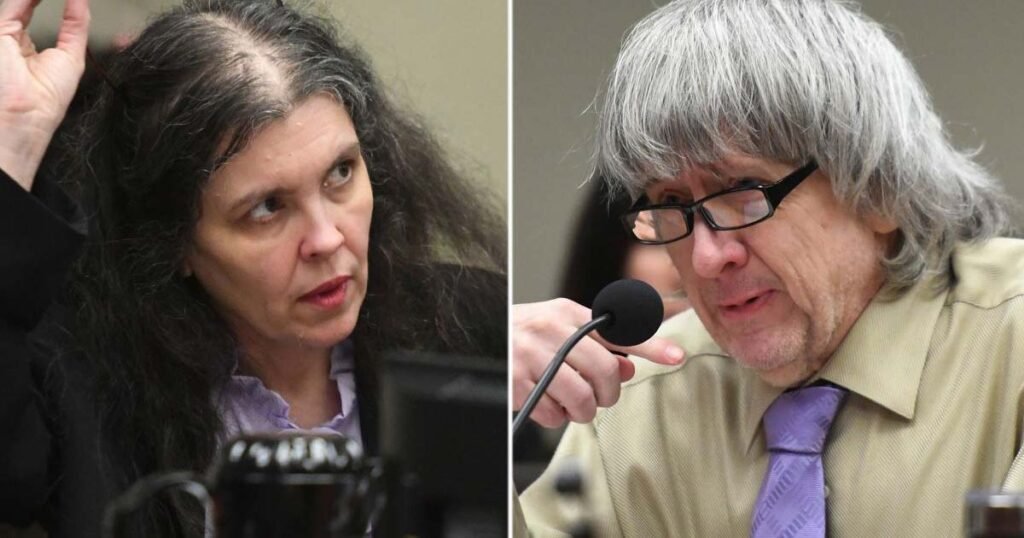 12 counts of torture, seven counts of abuse of a dependent adult, six counts of child abuse or neglect, and 12 counts of false imprisonment, all of which were alleged to have taken place between 2010 and the present. Additionally, David Turpin was charged with a lewd act on a child.
On February 22, 2019, David and Louise changed their pleas to guilty for one count of torture, three counts of willful child cruelty, four counts of false imprisonment, and six counts of cruelty to an adult dependent. Both were sentenced to life in prison with the possibility of parole after 25 years. However, due to the heinous nature of their crimes, it is unlikely that they will ever be granted parole, effectively making their sentence a life sentence.
After their conviction, David and Louise Turpin were sent to different correctional facilities in California. David was initially sent to the Mule Creek State Prison but was later transferred to the California State Prison. Meanwhile, Louise was sent to the Central California Women's Facility, where she currently resides.
They showed a perfect image on social media
The Turpin family's social media presence showed a happy and healthy family, with photos of trips to Disneyland and Las Vegas, including images of David and Louise renewing their wedding vows. However, this was far from the truth of their captive lifestyle, where the children were rarely allowed to leave the house, and were made to wear matching clothes and have identical haircuts in all the family photos.
David and Louise's insistence on matching outfits and similar haircuts was supposedly done for ease of management, according to the children's paternal grandmother. Despite some of the children being legal adults, David and Louise continued to control their appearance in the belief that it was for their protection.
Psychologists believe that the parent's behavior and treatment of their children may be linked to a general fear of society, as evidenced by their extreme isolationist tendencies.
Their house was waist-deep in filth
Following David and Louise's arrest Law enforcement found the house to be "waist-deep in filth," and the property was littered with dead cats and dogs when the Turpins vacated it in 2011 after residing there for 11 years. The parents had placed padlocks on the refrigerator, closets, and toy chests, leaving law enforcement puzzled about the state of the house. The "makeshift classroom" in the house was also smeared with feces.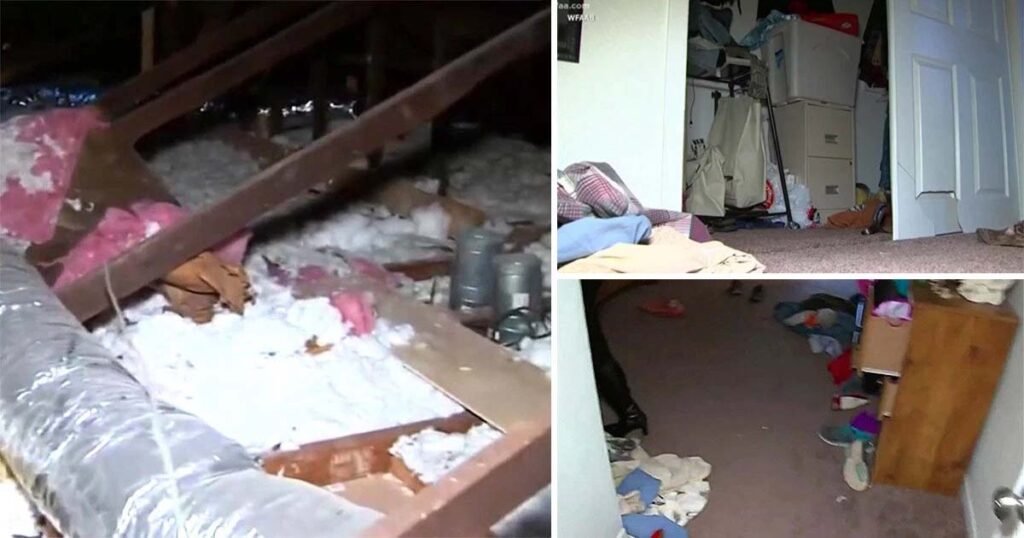 Neighbors reported that the blinds were always closed, and there was very little activity inside and outside the house. Although there were children's toys scattered in the yard, they appeared to be largely unused. One of the siblings attempted to escape once but was caught and returned to the family before she could call the authorities. According to reports, no one dared to confront David because he owned a pistol.
The survivors were nicknamed "The Magnificent 13"
Following their rescue, the Turpin children were hospitalized for several months at the Corona Regional Medical Center to receive medical and psychological care for the consequences of their long-term confinement and malnourishment. During this time, doctors and psychologists worked with the children to help them recover.
The children's true personalities began to emerge during their stay, and hospital staff witnessed their loving, kind, and fun natures. In fact, the staffers affectionately referred to the children as "the Magnificent 13," delighted to see them blossom and flourish under their care.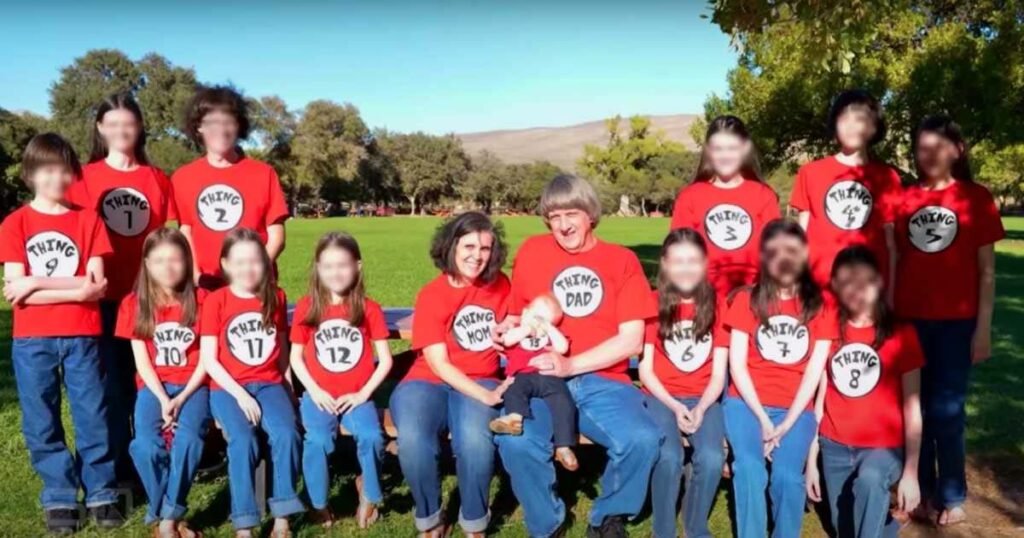 In the months following the discovery of the Turpin family's confinement, the seven adult-aged children expressed a desire to be recognized as "survivors" rather than "victims."
All of the children, except the 2-year-old, were severely malnourished and subsisted primarily on frozen foods. However, their lawyer, Jack Osborn, has reported that they are now embracing fresh foods and enjoying treats such as ice cream sundaes. The children are gradually reintegrating into a healthy and normal lifestyle, which includes socialization and life skills training due to their prolonged isolation. Despite being older than the usual age for driver's education, the older Turpin children now have the opportunity to learn how to drive.
Overall, the children appear to be enjoying their newfound freedom and are making the most of their chance to lead a healthier and happier life.
---
Now, that you've read about the Turpin family, read about Rosalynn McGinnis, who after 19 years of daily assault, escaped her stepfather with 8 of her children