Holly Jones, a 10-year-old girl, had volunteered to walk her friend Claudia home after an after-school playdate on May 12, 2003. Holly was a shy girl who was gaining independence as she approached teenage and was eager to demonstrate her maturity. Claudia only lived a few blocks away from Holly, so they walked along Sterling Street, the same route Holly took to school. Holly returned to her house after seeing Claudia off.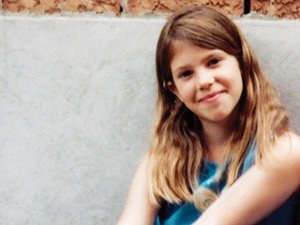 The disappearance of Holly Jones
Holly left home at 6:00 PM while it was still daylight, but as the darkness grew, her parents, Maria Jones and George Stonehouse, became concerned. They promptly reported her missing, and an "Amber alert" was issued the next morning. In addition to a request from Holly's parents for information on her whereabouts and safe return.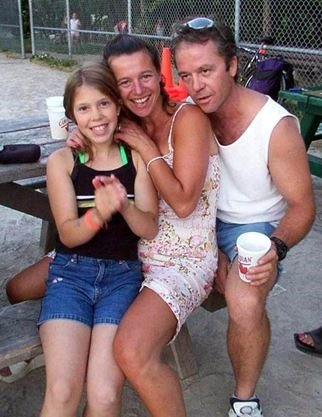 It was a case that shook the heart of a Canadian city, uniting a community while also inciting fear among its residents. The tragic death of a young girl at the hands of a heinous monster. The Jones family's grief spread to the public, leaving citizens wondering how safe their children truly are. Over 300 people were working on Holly's case.
Holly Maria Jones was born in a loving home on September 14, 1992. She was the youngest of four siblings, and her older siblings, Shone, Natasha, and James, lavished her with attention. Holly was a lively, gentle, and energetic young lady with a big imagination and even bigger dreams.
She aspired to be a famous singer because she loved music. Holly excelled in school, and was a well-liked good student and athlete, playing basketball and running cross-country
Discovery of Holly Jones' remains
On Ward's Island, a man walking his dog came across two bags on the shoreline that contained body parts. The remains were later identified as those of Holly Jones. The police stated that "the search for Holly Jones is now a search for her killer."
As the investigation continued, police divers searched the waterfront for evidence and police released posters of the two bags and dumbbells recovered from the lake, asking the public for any information about Holly's disappearance and murder. The Toronto police hotline received over 1,650 phone call tips and thousands of possible leads, but with little success.
The police also appealed for help in identifying two men who were seen aboard the Toronto Island Ferry around the time Holly's remains were found. One of the men came forward and was cleared as a suspect, but the other remains unidentified.
On May 20th, Holly was laid to rest at Saint Vincent DePaul Roman Catholic Church with hundreds of mourners, including police and politicians, showing support for the Jones family. The neighborhood was on high alert after Holly's death, with increasing reports of attempted abductions. People lived in fear for their children's lives and schools were forced to implement stronger security measures.
On June 2, a man was seen leading a young boy out of a grocery store in Holly's neighborhood. He ran off when the boy's mother screamed at him.
As the search for evidence continued, law enforcement went through the city's garbage and began a controversial program for voluntary DNA collection from men within the area.
Hunt for the killer
Only a few men refused to participate in the DNA collection program. One of them was a 35-year-old software developer named Michael Briere. Michael had no criminal record, and authorities obtained his DNA after he discarded a soda can in a public trash bin.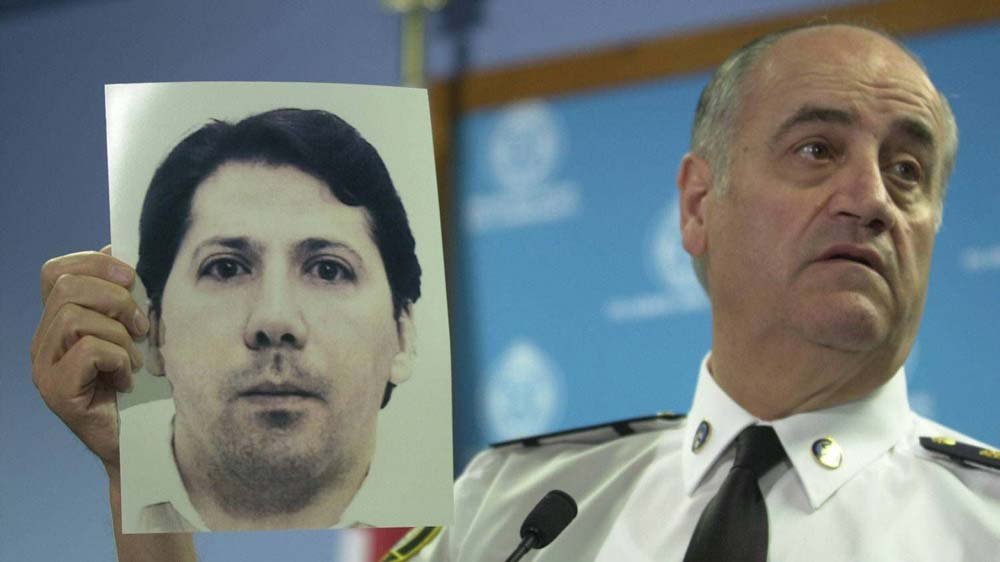 It was found that Michael's DNA matched blood found under Holly Jones' fingernails, prompting police to arrest him. During interrogation, Michael confessed to the murder of Holly Jones.
Michael Briere
He explained that after viewing child pornography, he happened to walk outside just as Holly passed in front of his home and made a split-second decision that ultimately ended her life. He sexually abused and strangled her within an hour of taking her hostage, then hid her body in his refrigerator and dismembered her. Over the course of three days, he disposed of her body by dumping the bags in the harbor and disposing of the rest in the garbage.
Michael Briere was charged with first-degree murder and was held without bail in protective custody. Holly's family was relieved to hear that her killer had been caught. In the ensuing months, Michael waived his right to a preliminary hearing and chose to plead guilty on June 17, 2014, to spare the Jones family from a painful trial. He was sentenced to life in prison and will not be eligible for parole until 2028.
Briere pleaded guilty to the crime, which he himself described as "cruel, inhuman, and nightmarish," stating that he wished to spare his victim's family the pain of a trial.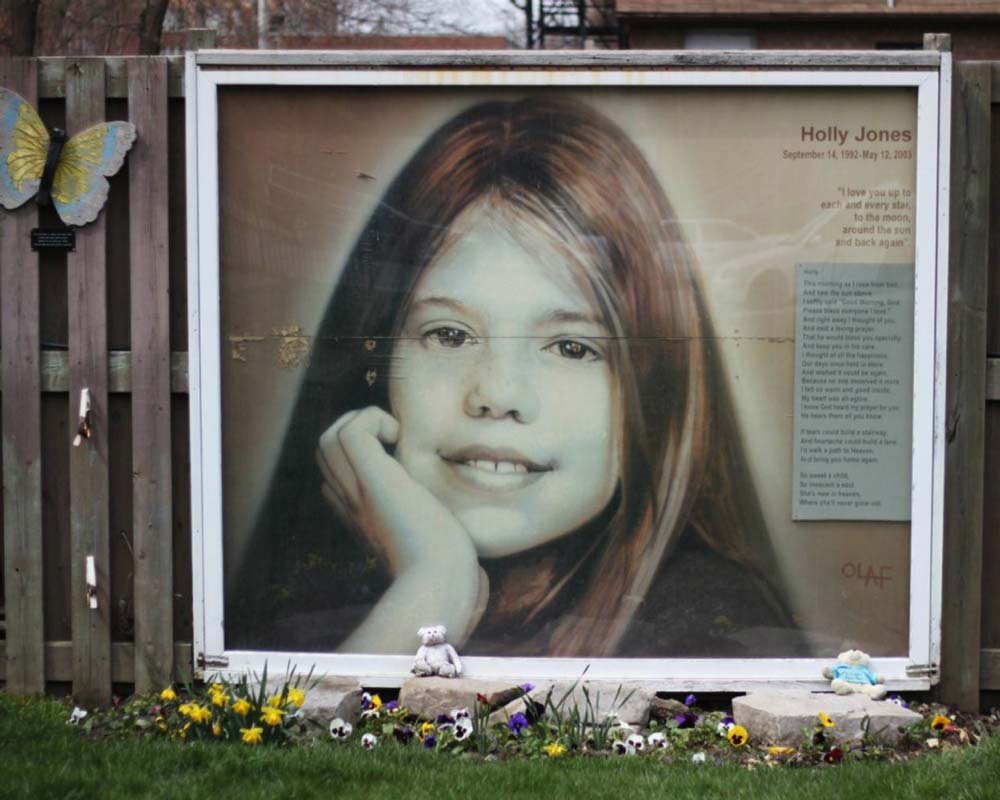 Michael attributed his actions to child pornography and stated that had Holly not been in the wrong place at the wrong time, she would still be alive today.
Holly's Law
In honor of Holly, two memorials have been created at parks in the neighborhood where she lived. Holly's mother has also maintained her own garden in Holly's memory at her home. Although nothing will ever bring back her youngest daughter, she and her husband strive for change by proposing "Holly's Law."
The proposal seeks to provide education and tools to children that will help them identify and deal with sexual abuse, in hopes of ending it once and for all.
---
Read more from our website: