Danielle Crockett, "The girl in the window" was seven years old, but no one knew she existed except her mother, her mother's boyfriend, and her two adult brothers, who all lived in the same house. Danielle Crockett's living conditions horrified authorities, who immediately contacted child abuse investigators. Cockroaches darted across the floors, and the girl was surrounded by soiled diapers.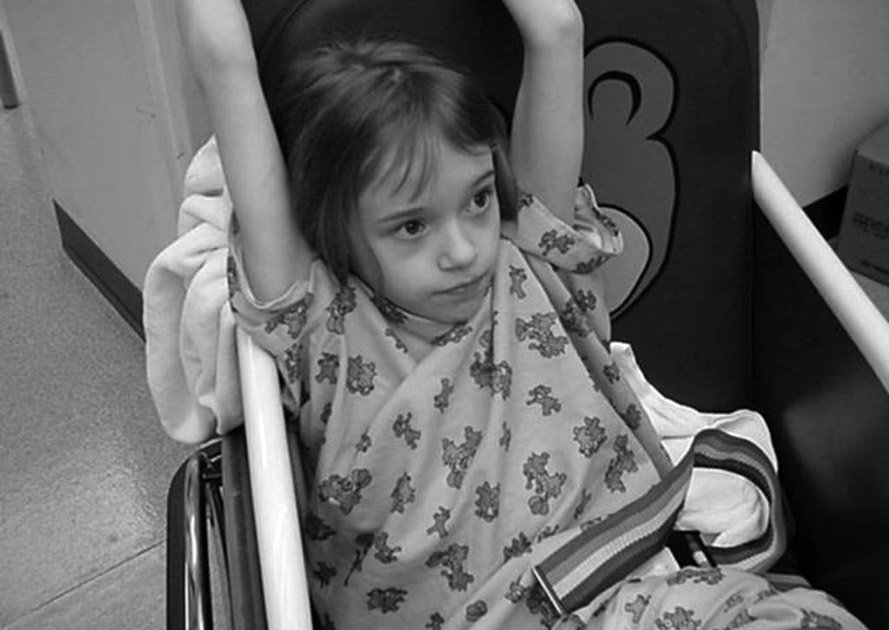 There have been multiple stories of child neglect in media over a span of years. And there are stories that are still coming out, but the story of Danielle Crockett shakes the core of the belief that the world has in the relationship of a mother and daughter, simply because there was neglect, horrible neglect, but no regret, responsibility, any thoughts of explaining the reason behind it, especially when the Danielle was neglected and left in literal dirt for 7 long years. 
Who is Danielle Crockett?
Danielle had lived in the strenuous conditions as described below for seven long years, living like nobody even knew about her existence. It was, after seven years of her existence, that a neighbor saw a girl looking out from the broken window of the ramshackle house in July of the year 2005.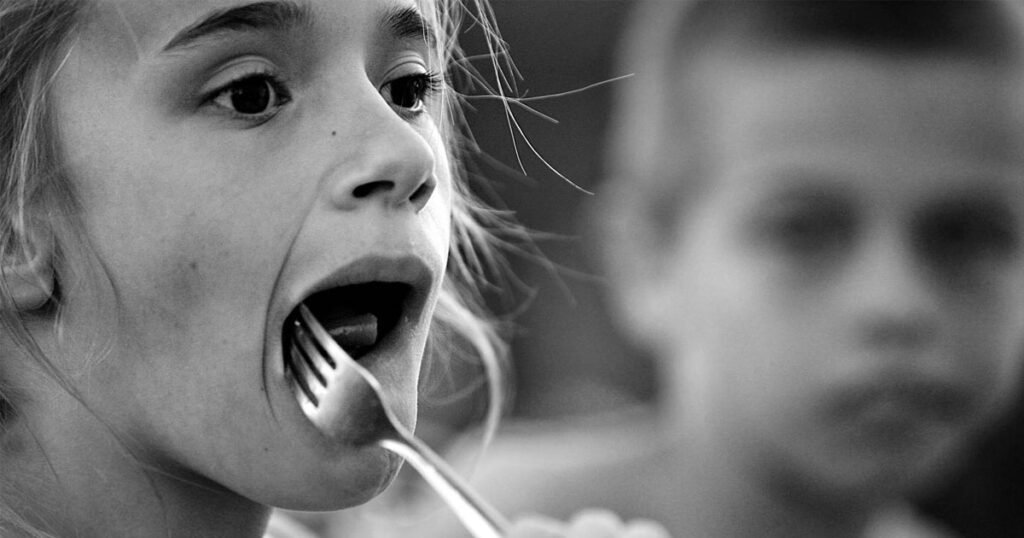 As per the neighbors, they only knew a woman, her boyfriend and two older sons to be living there. So, the small girl appearing out of nowhere was an alarm for them, and they called the police to investigate. 
But the fact was that other people, Danielle's mother Michelle's neighbors from other areas had also called the authorities for child neglect. This was the third call, upon which police investigators pulled up outside the house where Danielle lived. 
Danielle was found naked and alone in a filthy room 
When the call went out to the police, Child services were sent to the scene and along with them, two Plant City Police officers were also sent to assist. When the Senior Police Officer arrived at the scene with his partner, he saw a car parked outside the house and a woman leaning heaving on the steering wheel, crying uncontrollably. 
When the officer tried to ask who she was and what was wrong, he found out that she was from the Florida Department of Children and Families. An investigator. She said, "Unbelievable, the worst I've ever seen'', about what she saw in the house. But that was not enough to prepare the two officers for what they were going to witness inside.
Upon entering the house, the young officer rushed immediately out to empty the contents pf hos stomach, so strong and putrid was the smell coming from the house. When the senior officer went further inside, he saw hundreds and hundreds of cockroaches just roaming on every single surface of the house, the floor, kitchen, lights, curtains, everywhere. There was an overpowering stench coming from the house of animal and human urine and feces. 
At that moment, he noticed two older boys sitting on the old faded sofa in the living room and a woman who had just wandered outside there to ask what it was all about. The woman was very normal about her living conditions, as if nothing was wrong.
The officer pushed past her and strode further in the house and turned the door handle on a small dark closed like room. There he saw a small girl lying in the dark on a threadbare mattress soiled with dirt, feces and urine. There was a huge pile of dirty diapers lying there. The girl had insect bites, rashes and sores all over her body and when the officer tried to pick her up, she yelped and tried to evade him.
He put the girl over his shoulder and tried to leave there with her. The mother intercepted and tried to stop him. He stopped himself from trying to arrest the woman upon the orders to let the Child facilities do their own investigation of the case, and the officer made it a priority to remove the girl from the house and take her to a hospital. 
Her mother blamed everything on financial constraints
Danielle's mother, when asked by the investigator on the scene about how she was bringing up her children, was reportedly found to say that, she was the doing the best that she could. The officer, Mark Holste, was appalled at her response and at seeing the hundreds of roaches with which the family was living happily, and told her that her best sucked for her children. 
"I'm doing the best I can."
She said, she didn't know what was wrong. She had a dirty house but as per her statement, she said, ''But I never knew a dirty house was against the law".
Crockett told police that she had gotten into financial trouble while living in Las Vegas after losing her job. Her husband passed away in 1997, leaving her to raise their two sons, Bernard and Grant.
She later had a one-night stand, which resulted in her becoming pregnant. Crockett decided to relocate her three children to Plant City, Florida, to stay with a relative after losing her mobile home and possessions.
The Road to Recovery
When Danielle first left the house where she had spent the first seven years of her life, she was immediately taken to Tampa General, where doctors and psychologists spent 6 weeks trying to make sure that she was well enough to survive and leave at least physically healthy, since the effect of neglect on her mind was so severe, that it needed expert help.
After her discharge from the hospital, Judge Martha Cook, who was overseeing her case, decided to put her in foster care. So, Danielle was sent to a group home in Land O'Lakes where there would always be someone to take care of her.
Danielle was working with therapists and speech specialists under the care of her caseworker, who wanted Danielle to lead a secure life. They wanted to try everything and make sure that Danielle was able to perform at least the basic of things in life by herself. They wanted to think about the quality of life that she would lead in the future. 
Danielle's transformation to Dani and her adoption
After about one and a half year later than when she was rescued, Danielle's case worker decided to try and find her a home and a family. Her photo was taken and put up in the Heart Gallery for adoption, where 600 other portraits were hung in hopes of finding all those children a family.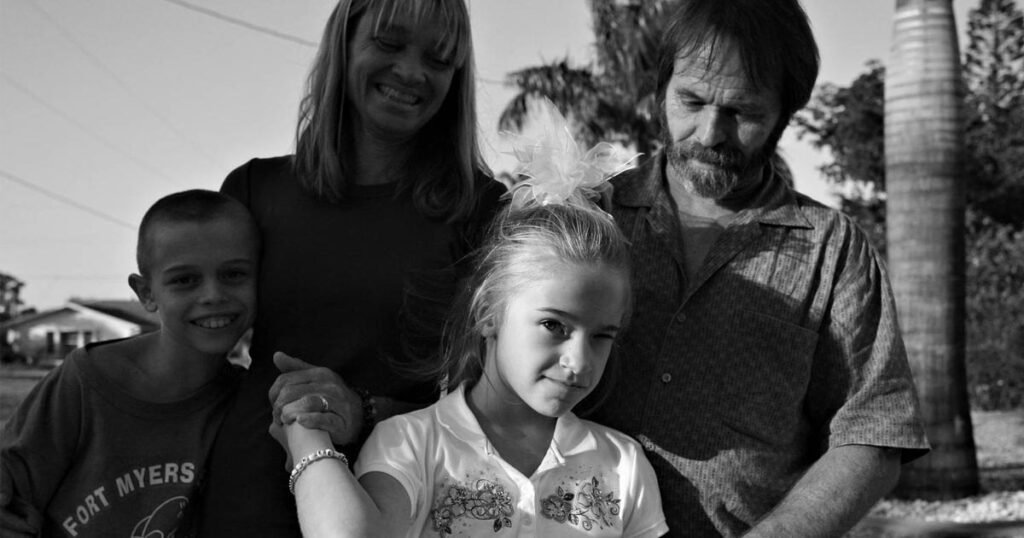 Bernie and Diane Lierow took one look at Danielle's photo in the arcade full of children and decided to meet her at her school. That was it for the family, Bernie and Diane, parents of five boys, decided to adopt Danielle. They brought her home as Dani.
Where is Dani now?
Dani now lives in a group home, and she's been there since 2017. When thinking about how is she doing, one would be so happy to know that she had made more progress than anyone thought was possible. She has learned to let people touch her, look people in the eyes, she can chew and swim. She has grown 4 inches taller than her Dad, Bernie Lierow.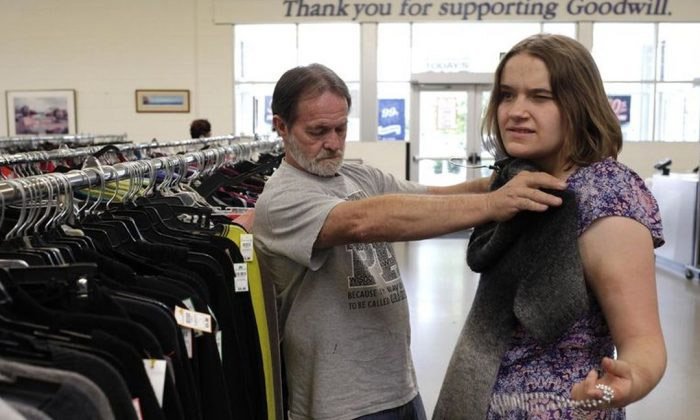 She still can't talk, but she can hear everything and has learned to react. Most importantly, she has learned to show how she's feeling.
Dani's mother avoided Jail time
Michelle Crockett was never imprisoned for child abuse or endangerment. Crockett agreed to permanently relinquish her parental rights over Dani after Florida judges deemed her an unfit parent. Initially, the courts sentenced her to community service, two years of house arrest, and probation, which ended in 2012.
Because of Crockett's plea agreement, local authorities did not have to go through lengthy legal proceedings to place Dani in a care facility. Dani was able to receive immediate treatment as a result, and the Lierows were able to adopt her.
---
Now that you've read about Danielle Crockett, read about the story of Susan Wiley, who was locked in a basement by her father for more than a decade.