Shannan Gilbert disappeared after fleeing from a client's home and making an emergency 911 call saying that someone was trying to kill her. Her remains were located 19 months after her disappearance, the cause of her death is contested.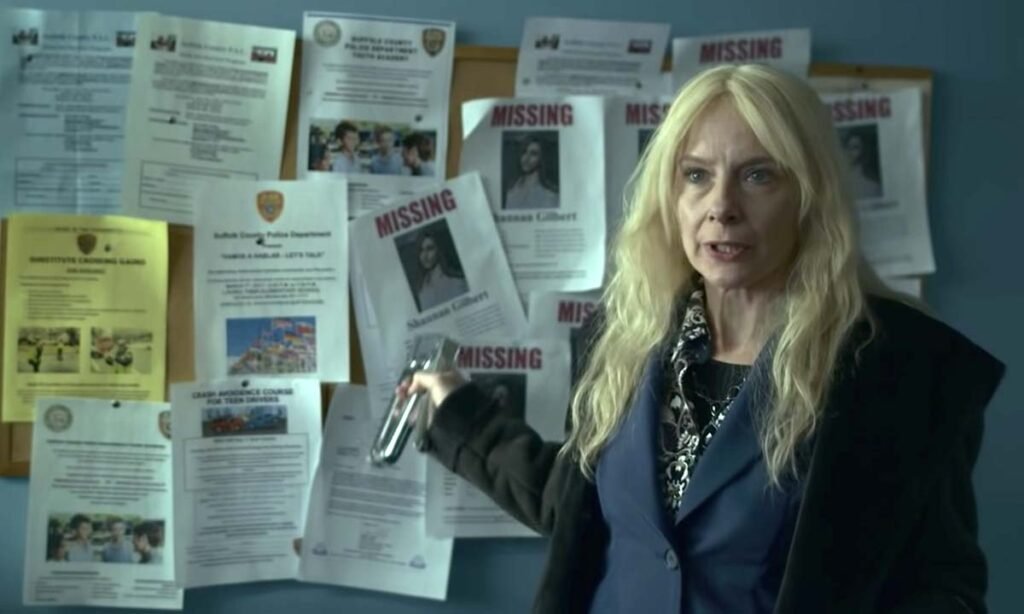 On March 13, 2020, Netflix released the movie Lost Girls, based on Shannan's disappearance and death, the movie focuses on Shannon Gilbert's mother, who is struggling to find out what happened to her daughter? While continuing to raise her other children as a single mother.
During the course of the investigation into Shannan's abduction and subsequent death in 2010, authorities ignored her and the plethora of other missing sex workers in the area, at least in part because of their profession. Investigators also appeared to dismiss the Gilbert family's claims that they got suspicious phone calls from a man claiming to have information on their missing family member – the man even questioned whether her death was unintentional.
Throuhtout the whole investigation, one thing that never changes was Mari's focus on finding justice for her daughter and the other women life that were cut short, even if thje justice came too late to save them.
Who was Shanna Gilbert?
Shanna Gilbert, a 24-year-old sex worker from New Jersey, went missing after making a 911 call in May 2010. Prior to her death, she called 911 and informed the operator that someone was attempting to murder her. Shannan was at a client's house in Oak Beach, Long Island, at the time of the call. According to former Suffolk County Chief of Detectives Dominick Varrone she says "She's saying, "There's someone after me; there's someone after me." It's a girl who clearly believes… she's in harm's way."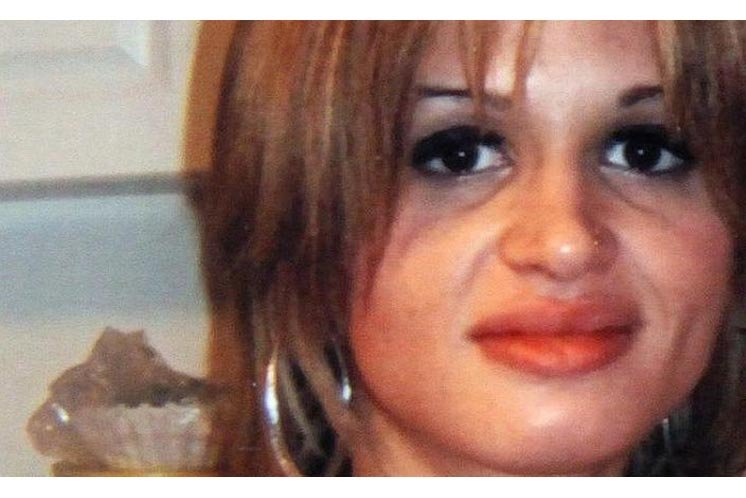 She is believed to have left the house after making the call and has not been seen since.
Barrone also alleges that additional voices, including Gilbert's driver Michael Pak and her client Joseph Brewer, could be heard in the background of the call. Gilbert cries at one point, indicating that she is either unwilling or unable to furnish the 911 operator with her location.
Varrone describes Gilbert's manner as "not very coherent, not very reasonable," and speculates that she was under the influence of controlled narcotics.
Where was Shannon Gilbert's body found?
Shannon's body was discovered in a marsh near Oak Beach on December 13, 2011, 19 months after her disappearance. Her purse and phone were discovered a few days earlier, just a quarter mile from where she was discovered dead.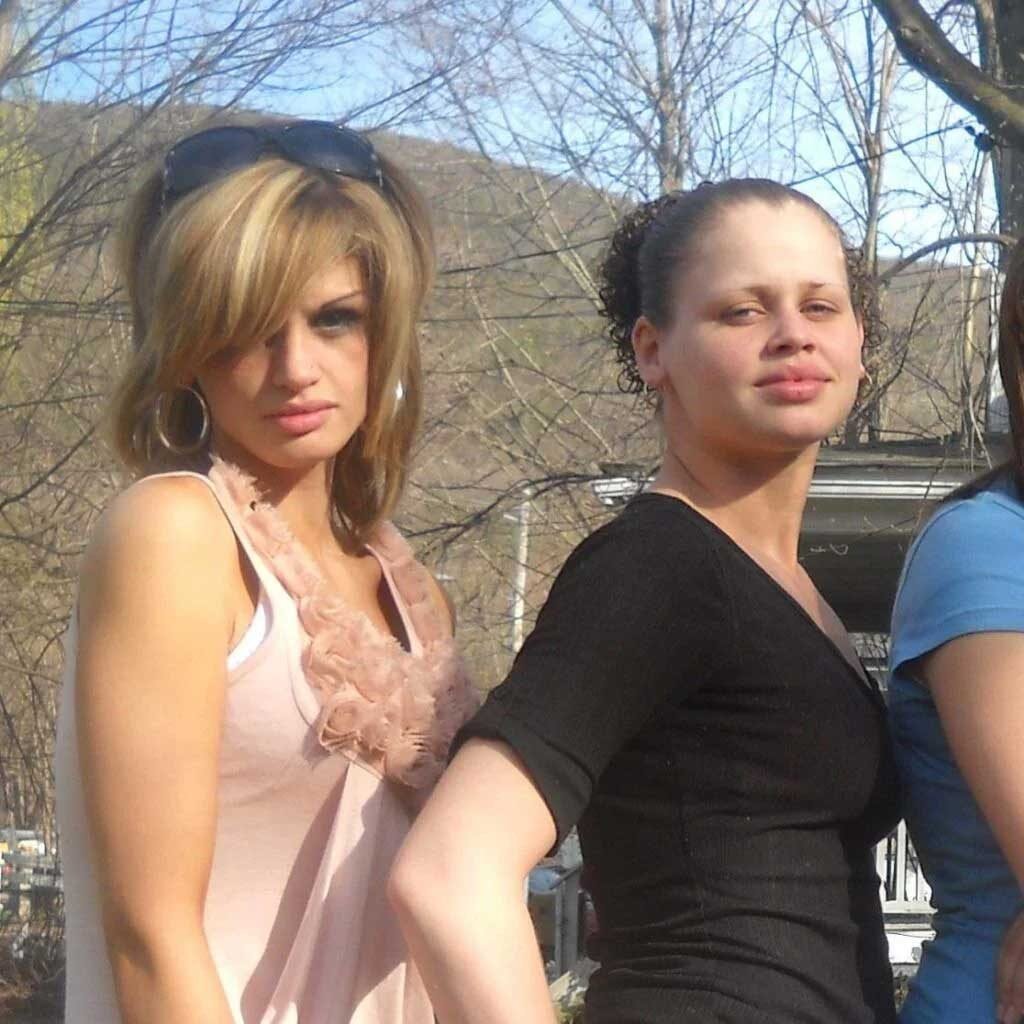 She's saying, "There's someone after me; there's someone after me." It's a girl who clearly believes… she's in harm's way.
One of Gilbert's neighbors, Gustav Coletti claimed she knocked on his door at 5 a.m., begging for assistance, before fleeing from an SUV. Gustav was informed by the SUV's driver that the girl was simply fleeing a party. Coletti informed police about the SUV driver Pak and then pursued the vehicle.
Another neighbor, Barbabra, also answered the door when Gilbert knocked, but as Barbara opened the door, Gilbert bolted and had vanished by the time police arrived. Cops suspected she had fled with Pak.
No one was suspected
Gilbert's last client's home was investigated, and he supposedly passed a lie detector test on her disappearance and his suspected involvement, which led authorities to rule him out as a suspect.
After interviewing with police, Gilbert's driver, Pak, who interacted with Gustav Coletti when Gilbert knocked on his door, was also eliminated as a suspect.
Shannan Gilbert's family drove 140 miles to look for her
After receiving a call from Gilbert's boyfriend claiming that she had not come home, the Gilbert family contacted police to file a missing person complaint. However, after hearing no news about their daughter, the family went from New York to Oak Beach, Long Island in search of their daughter.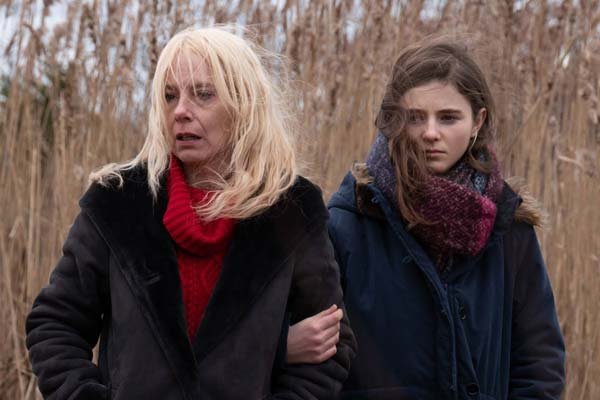 The family knocked on doors in search of any information about their daughter, distributed posters, and asked potential witnesses in order to create a timeline of the final minutes before Shannan's disappearance.
Gilbert's phone call wasn't connected to her missing report for a month
Although officials responded to many emergency calls from Brewere's neighborhood concerning Gilbert's disappearance, hers was not one of them. Gilbert's call was routed to New York State Police since she was unwilling to share her location at the time of the call. The complaints from Brewer's neighbors were responded to by local authorities in his hometown of Oak Beach.
The investigation was complicated by the transition from local to state police, and the New York state police did not connect Gilbert's family's missing person complaint to his disappearance for a month.
Two days after Gilbert's disappearance, a call came about her whereabouts
Dr. Peter Hackett phoned Gilbert's mother two days after Gilbert's disappearance, telling her that he maintained a sort of halfway home and that Gilbert was there. Although Peter denied making the call, phone records indicated that he did. He also denied running the halfway house where Gilbert was staying and providing Gilbert with medication, as he allegedly asserted to her mother over the phone.
Meanwhile, Detective Chief Varrone stated that the Gilbert family did not report the call, but phone records indicated that she did.
Mari, Shannon's mother, eventually sued Hackett for her daughter's tragic death, but her case was dismissed by the judge in 2018.
Four escort's remains were found, but not Gilbert's
During the search for Gilbert's suspected remains, four bodies belonging to escorts were discovered on a stretch of Ocean Parkway. They were all wrapped in burlap and had died of asphyxiation. They were all escorts who advertised their services on Craigslist, just like Gilbert.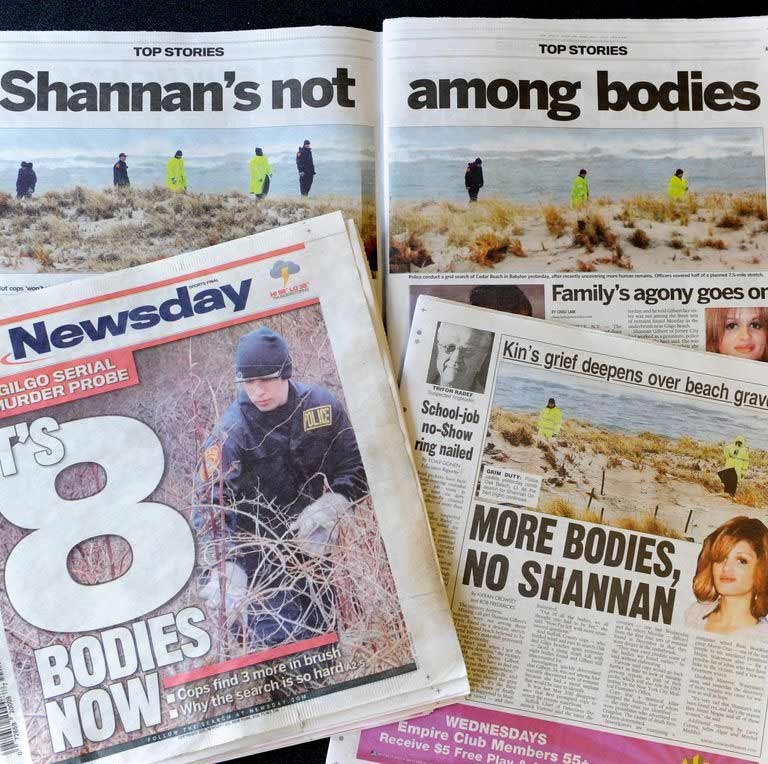 The family was relieved that their daughter was still alive someplace, and they hoped that the killer of these young women had connections to Shannan.
The Long Island Serial Killer
In their search for Gilbert, authorities discovered the remains of six more victims, including a child, soon after uncovering the body of four escorts. As half of the remains belonged to people working in the sex industry, this gave rise to the theory that a serial murderer used the neighborhood as a hunting ground for escorts.
The Long Island Serial Killer is thought to be a man who, based on threatening calls received by one victim's sister from an unknown individual. His modus operandi appears to be asphyxiation, and he claims to be familiar with police procedure, but no real leads were ever developed.
"The Long Island Serial Killer" is still an unidentified suspected serial killer who is thought to have murdered between 10 and 16 individuals over a period of nearly 20 years and disposed of their dismembered bodies in parts of Long Island's South Shore, New York. The majority of the documented victims were sex workers who posted ads on Craigslist.

Long Island Serial Killer
Gilbert's belonging and remains were found in December 2011
Police discovered Gilbert's remains in a marsh, along with her handbag, mobile phone, and other things, after more than a year of searching. Investigators believe she ran away from Oak Beach and Brewer's house for about a mile before collapsing in the marsh, where she got exhausted and succumbed to the elements.
Gilbert's remains were found near Gilgo Beach, but police saw her death as accidental and unrelated to the suspected victims of the Long Island Serial Killer.
Melissa Barthelemy had been missing since 2009 when the corpses of four women were recovered in December 2010. Some of the other victims, including a 2-year-old girl, have yet to be identified.
Other escorts advertising for clients on Craiglist were among the remaining eight victims, resulting to what many saw as "diminished" police efforts on the victims' behalf.
Barthelemy's family told 48 Hours that when they reported their daughter missing in 2009, they faced numerous challenges. According to one officer, they were told:
She's a hooker. She's a prostitute. She was – she's an escort… We're not going to assign a detective to this.
Gilbert's family believes she was murdered
The police department's official theory for Gilbert's theory is that she traveled on foot for nearly a mile before reaching the marsh and passed from accidental drowning.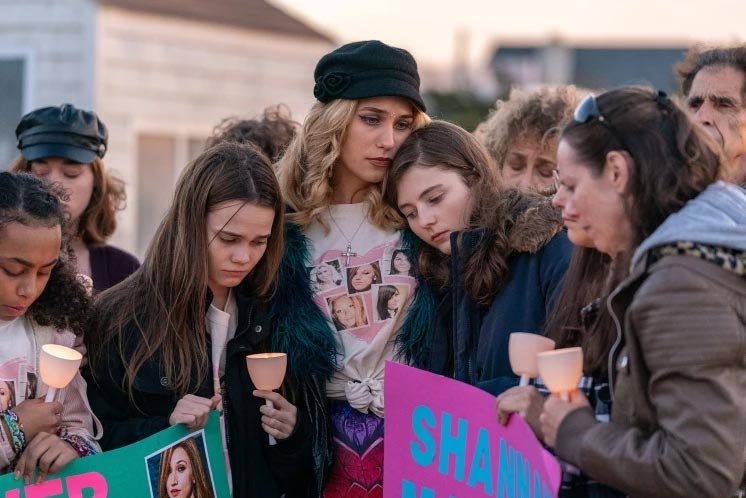 However, the family's lawyer, Ray challenged those findings and recruited a former chief medical examiner, Dr. Michael Baden, to perform an autopsy in 2016. Gilbert died as a result of strangling, as her hyoid bone was shattered, as is common in cases of violent asphyxiation, according to Baden.
Ray also asked the help of some of his colleagues to put the police's theory of Gilbert's death to the test; they questioned her ability to arrive at Jones Beach Island on foot, given the lack of injuries on her feet.
Gilbert's mother was killed by her other daughter, Sarra, in 2016
Sarra Gilbert, Shannan Gilbert's sister, fatally stabbed her mother on the morning of July 23, 2013, in Sarra's New York home five years after police recovered her remains. Sarra had a mental disorder and was addicted to drugs.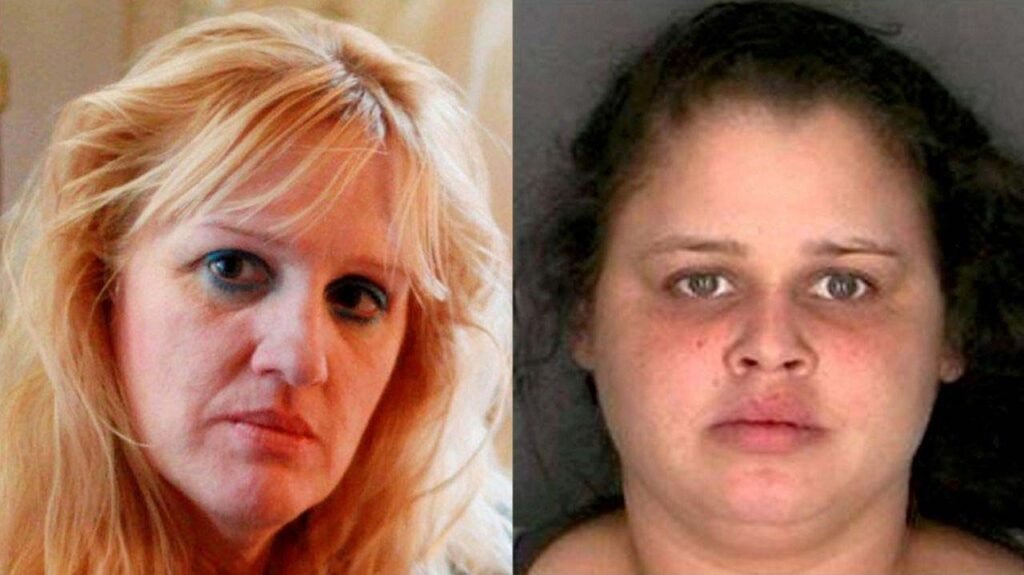 Sarra called Mari to her office on the morning of July 23 because she was hearing voices. Sarra already held a grudge towards her mother, Mari, because Mari had been caring for her son, Hayden, after officials declared Sarra incapable to care for him.
Mari arrived at Sarra's house shortly after, and Sarra killed her with a kitchen knife and a fire extinguisher. Sarra's insisted Sherre arrived later that day and called the cops.
Sarra was represented by the family's lawyer, John Ray, and pled insanity, but she was convicted guilty. She is receiving a 25-year term in a state jail as of December 2021, and Ray is appealing her case.