Simon Austin allegedly stabbed her 5-Year-Old daughter repeatedly in front of her 8-Year-Old daughter who even tried to stop the attack.
A Chicago mother is charged with first-degree murder after police say they found her daughter, lying along the sidewalk and bleeding from the neck in front of her Chicago home.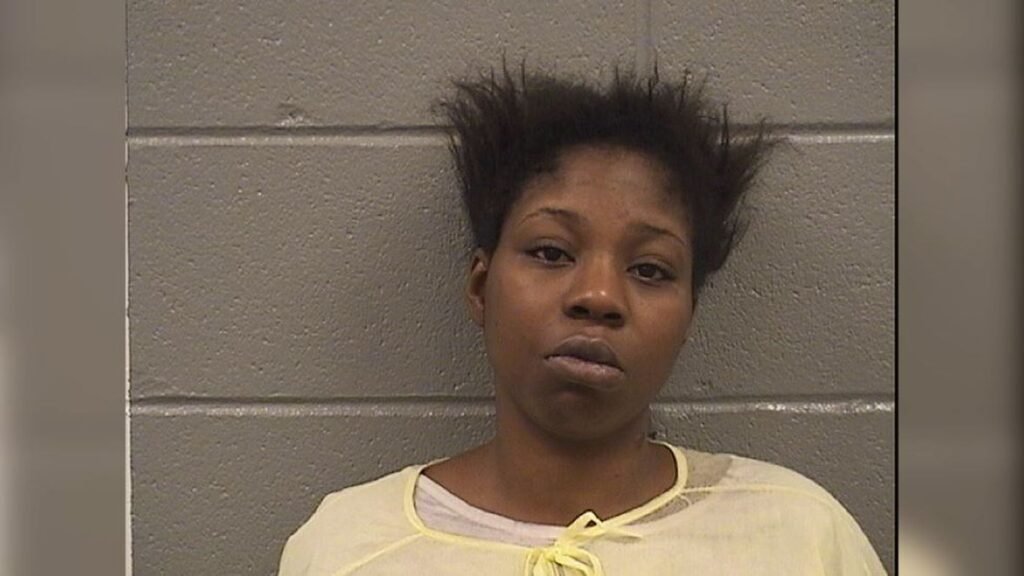 Simon Austin is held without bail on a first-degree murder charge after police said she repeatedly stabbed her 5-year-old daughter in the neck, which resulted in killing her.
Simon was denied bond this morning after the prosecutors described how she allegedly slashed her child's throat with a serrated knife in front of the girl's older sister.
According to the police, the 5-year-old Serenity suffered multiple stab wounds to her neck during the attack. An autopsy showed that the child died on 'multiple incised wounds' to the neck and declared her death as a homicide.
According to the report, Simon's elder daughter, an eight-year-old told the police that she and her sister had spilled some eggs to which their mother threatened them with a knife.
She said that her mother took her sister to the bedroom and closed the door. The girl looked through a keyhole and saw her mother stabbing her five-year-old sister in the neck. One of the wounds was said to be so deep that it went almost to the back to Serenity's neck.
The eight-year-old tried to save her sister by barging into the room and pulling her mother's hair. The girl's grandfather was away at the coffee shop at the time when he returned he found the front door locked. He found a way inside through the kitchen door, the eight-year-old ran outside and told him that her mother had stabbed her sister.
According to the prosecutors, Simon Austin came out of the apartment carrying Serenity in her arm. Serenity had a massive wound in her throat that was gushing blood. Simon laid Serenity in front of the house and when police arrived she told them that she did it, and she was sorry.
So far no motive has been revealed but investigators are trying to figure out what led Simon Austin to kill her five-year-old daughter, and whether Austin has had a history of mental illness.
Police were called at around 9:30 am on Saturday and found the paramedics already working on Serenity, she had been stabbed multiple times. Serenity Auston was taken to Stroger Hospital where she was pronounced dead.
"Keep the child in your thoughts and prayers because obviously, this will be extremely difficult for the rest of her life," said Police Chief of Detectives Brendan Deenihan.
Neighbors told the cops that Austin had moved to the block about a month ago with her daughters, and their pet cat. The Illinois Department of Children and family services had been called to the home in the past but the details were not available.
Austin has no criminal record and is currently being held without bail before her next hearing on October 19, 2020.