In the early hours of June 6, 2020, sisters Bibaa Henry and Nicole Smallman were viciously stabbed to death in a London park. The heinous crime would shake communities and spotlight issues of police accountability and women's safety. Most of all, it led to heartbreak and a tireless fight for justice by the sisters' loved ones.
Celebration Turned Tragedy
On June 5, 2020, Bibaa Henry gathered with friends at Fryent Country Park to celebrate her 46th birthday. Her younger sister, Nicole Smallman, happily joined the festivities. Approximately 18 guests convened in the park around 7 p.m., playing music and enjoying each other's company as the sun set.
As the evening went on, attendees gradually dispersed from the gathering. By around 12:30 a.m. on June 6, only Bibaa and Nicole remained in the park, dancing together with the birthday music still playing. Tragically, these would be the sisters' final moments together.
The Sisters: Vibrant Lives Cruelly Cut Short
Bibaa Henry, born in 1974, worked as a social worker dedicated to helping youth offenders and vulnerable children. Friends describe her lovingly as the life of the party – warm, hilarious, and with an "infectious laugh." She enjoyed organizing games and events for her loved ones.
Nicole Smallman, born in 1993, worked as a freelance photographer pursuing her passion for the arts. She had recently moved in with her boyfriend and was described as wise, caring, and family-oriented. Nicole loved animals and fantasy novels.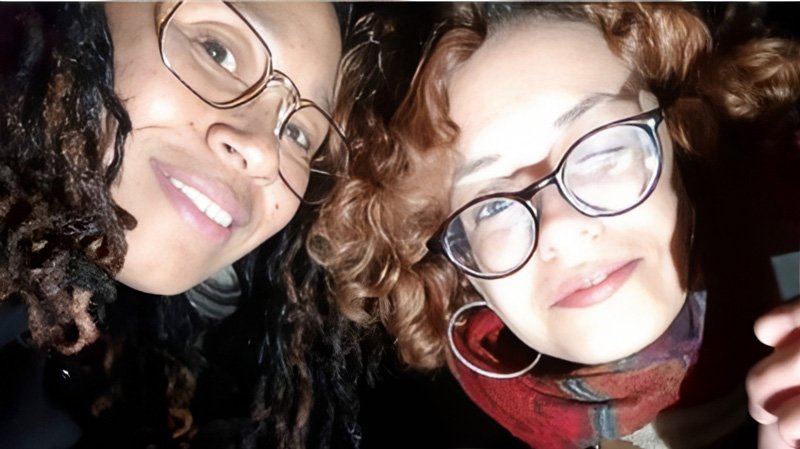 The sisters shared an incredibly close bond from childhood into adulthood, speaking nearly every day. Losing them left their mother, Mina Smallman, utterly bereft. She described them as beautiful lights whose lives were brutally cut short far too soon.
Mysterious Disappearance
When Bibaa and Nicole did not return home the next day, their loved ones grew alarmed. Nicole's boyfriend reported them missing to the police the evening of June 6. Tragically, the situation was about to take a far darker turn.
Horrific Discovery
On June 7, Nicole's concerned boyfriend made the grim discovery of the sisters' bodies concealed in bushes at Fryent Country Park. They had suffered multiple brutal stab wounds in a prolonged, frenzied attack.
Police established the time of death between approximately 12:30 am and 2:30 am on June 6. The sisters were murdered in a location slightly hidden from the main path, shortly after the last birthday guests had departed.
What Led the Killer to Them?
The key question puzzled investigators and loved ones alike – what led the killer, Danyal Hussein, to Bibaa and Nicole that night? They later learned that Hussein had been lurking in the park that evening waiting for a random opportunity to kill.
When he observed the birthday gathering winding down in the early morning hours, leaving only Bibaa and Nicole alone, he saw a target of opportunity for the heinous act he had planned.
Search for the Killer
The Metropolitan Police immediately launched a homicide investigation into the killings. Detectives began gathering and analyzing forensic evidence from the bodies and crime scene.
They soon obtained surveillance footage capturing a shadowy figure entering and leaving the park around the time of the murders. DNA from the suspect was recovered from the victims' bodies and the murder weapon was discarded nearby.
Using sophisticated genetic genealogy testing, police identified the DNA as belonging to 18-year-old Danyal Hussein. Hussein had no connection whatsoever to the sisters.
What Drove Hussein to Kill?
After Hussein's arrest, a chilling pact was uncovered in his room – a handwritten contract with a demon to kill women in exchange for winning the lottery. This offered a glimpse into the warped motivation behind the random killings.
Hussein had been radicalized online into extremist occult beliefs as a method to obtain power and control. His contract with a "demon" mandated offerings of blood to secure this fortune and status he felt denied in society.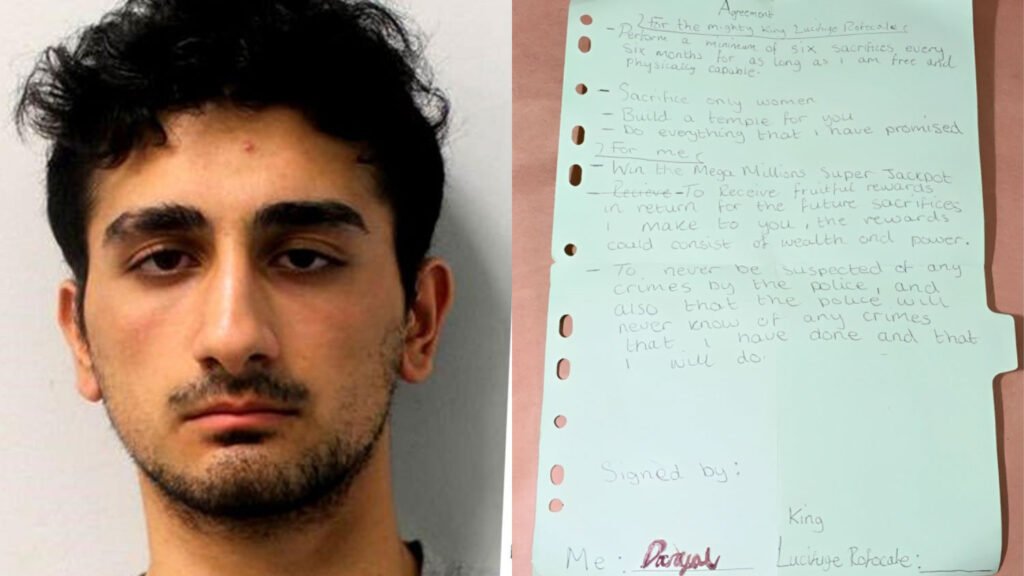 This distorted worldview drove an otherwise ordinary teenager to commit unfathomable brutality against two vibrant, loving sisters he did not know.
Arrest and Conviction
Armed with forensic evidence, police arrested Hussein at his home on July 1, 2020. He was charged with both murders. In October 2021, after a trial, a jury conclusively found him guilty. A judge sentenced him to life imprisonment with a minimum term of 35 years before parole.
Justice was served for the lives cut short by such senseless violence.
Officers' Misconduct
In the early stages of the investigation, misconduct by police officers threatened to derail justice. On June 8, two Met constables were assigned to guard the crime scene overnight.
That evening, the officers took inappropriate selfies next to the victims' bodies, later sharing the images on WhatsApp. The disrespect and lack of empathy shown sparked outrage.
Both officers were charged with misconduct offences. An inquiry remains ongoing into further misconduct in the early handling of the case.
Remembering Bibaa and Nicole
While their tragic murders rattled London and the UK, the loss of Bibaa and Nicole was most deeply felt by their tight-knit family and friends. The sisters were bright, creative spirits devoted to their loved ones.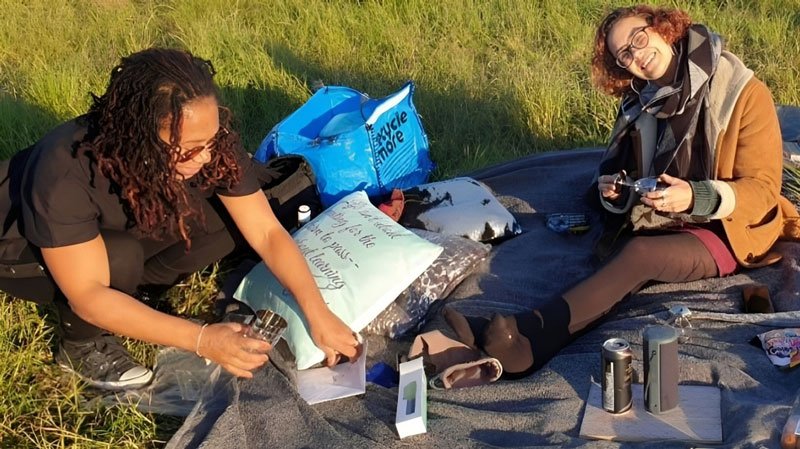 Nicole's boyfriend remembered her as his caring, witty partner who could always make him smile. For Bibaa's son, she was a doting, fun-loving mother always creating magical childhood memories.
Mina Smallman, the sisters' mother, poured her grief into tirelessly advocating for justice reform in their names. Friends and family held vigils and memorials celebrating the lives of Bibaa and Nicole – two sisters bound by unconditional love.
Though their time together was cut short, Bibaa and Nicole's luminous spirits live on through their legacy. May they continue inspiring change to build a safer world for all women.
---
Read more from our website: