On November 18, 1978, under the orders of cult leader Jim Jones, more than 900 members of Peoples Temple committed an act of revolutionary suicide, by drinking poisoned juice. Nearly one-third of them were children under the age of 17. The Jonestown Massacre was the biggest loss of civilians' lives in a non-natural disaster in the U.S. in history until September 11, 2001.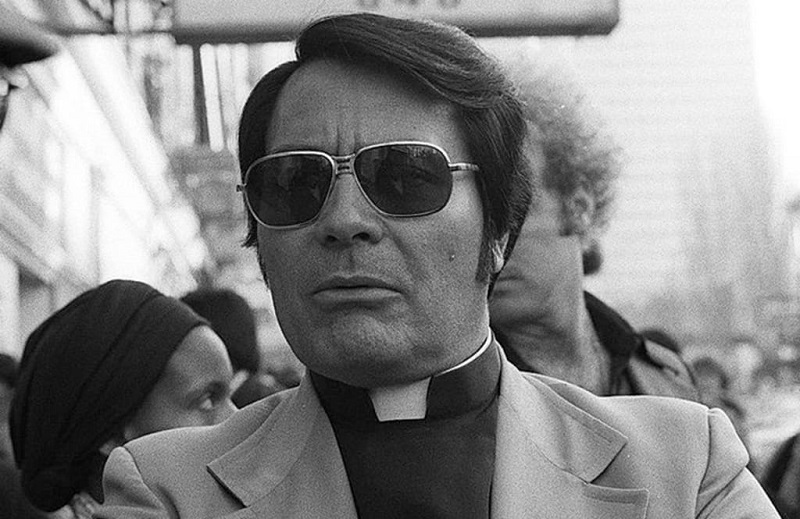 One man leading Jonestown Massacre — Cult Leader Jim Jones
The Peoples Temple church was founded in 1956, by the leader Jim Jones. It was first established in Indianapolis, Indiana but then moved to Redwood Valley, in California in 1966.
The Peoples Temple was a racially integrated church that focused on building a society in which everyone lived together peacefully and help each other in need. Jim Jones dreamed of building a social utopia outside the U.S. where he can fully control the members of the Peoples Temple.
Jonestown — The peaceful place turned into a graveyard with more than 900 dead bodies
Initially, a small group of members shifted to Guyana to develop the area and accustom it to living, and 3 years later the tally went up to 50 people, while Jim Jones was still in the U.S.
Jim Jones received some information that he was on the virtue of being exposed, which included interviews with ex-members of Peoples Temple. Before the news was printed, Jim Jones along with his hundreds of followers flew to Guyana and moved into the Jonestown compound.
Jonestown terror in the Jungle
When members of Peoples Temple arrived at Jonestown, the place was badly deteriorated, there wasn't enough space for building a house for people and each cabin was filled with bunk beds and was overcrowded.
Adding to the horrors of people, there were separate cabins for males and females, so the married couples were forced to live apart. The members work all day long in the heat for making that place habitable for living, they worked so hard in humidity and heat that they got sick.
Some of the members wanted their way out from Jonestown, they didn't want to live there anymore. But Jones didn't want anyone to leave, and the area was covered by such a large area of jungle and encircled by armed guards, therefore members needed Jones's approval for leaving.
Congressman Leo Ryan Visits Jonestown
U.S. representative Leo Ryan visited Jonestown when he heard from some of his constituents that their family members were held against their wish at Jonestown. On November 17, 1978, Ryan along with its delegates that included his advisor, NBC film crew and some of the relatives of people's temple members arrived in Guyana to investigate the settlement.
Everything seems right in the first place, there were a big dinner and dance in the pavilion arranged for them by Jim Jones. On that evening, someone secretly handed one of the NBC crew members a note with the names of several people who wanted to leave Guyana. It then became clear that some people were being held against their will.
On the next day November 18, Ryan announced that he was willing to take anyone who wanted to go back to the U.S. But only a few people accepted the offer as they were under the fear of Jim Jones's reaction towards it.
Jonestown people attack on the airport
Ryan, his teams and the members of Peoples Temple who wanted to leave Jonestown board a truck to leave for the airport. But before they got far, Ryan decided to stay back there to ensure that there was no one else who wanted to go, and during that time he was attacked by a member of Peoples Temple but luckily they didn't succeed. Now, Ryan and other people were in extreme danger. Ryan then joined the truck and left the Jonestown.
They reached the airport safely, but the planes weren't ready to leave. So now everyone was waiting there and soon a tractor and a trailer pulled up near them and members of Peoples Temple sent by Jim Jones started shooting at Ryan's group. In this attack, five people died, including Congressman Ryan and many others badly injured.
The Day of Revolutionary Suicide at Jonestown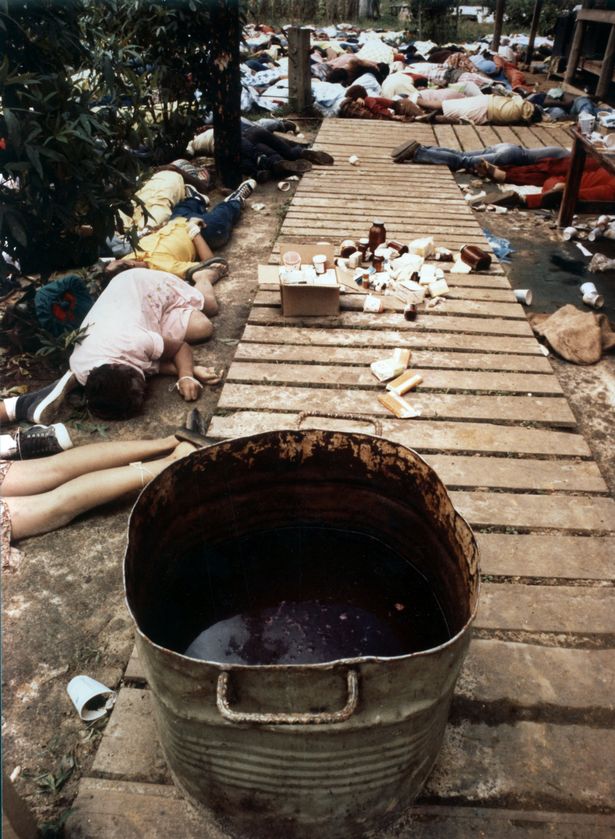 Soon after the attack on Ryan and his group, Jim Jones ordered everyone in the Jonestown to gather at the pavilion. He was in a panic and upset because some members of his temple had left. He spoke to the congregation that Ryan's group was attacked by some of its members and because of that attack, Jonestown wasn't safe. Jones was sure that the U.S government will strongly react to what happened to Ryan's group here.
Jones told "when they start parachuting out of the air, they will shoot some of our innocent babies"
Jones told everyone that the only way out was to commit what he termed a "revolutionary act" of suicide. Later when Jones informed about Ryan's death, he panicked and became more furious.
Soon they prepared the grape-flavored soft drink mixed with cyanide and valium and placed the large kettles in the pavilion and everyone assembled there.
Babies and children were the first ones to die. Syringes were used to pour the juice into their mouths. Next went the mothers followed by the members present. Everyone died within 5 minutes of taking poisoned juice, and if someone refused to drink, the guards with guns and crossbows forced them.
The Death Toll of Jonestown
The next day of this incident, the Guyanese officials arrived at the Jonestown Massacre, they found hundreds of bodies laying down there holding hands.
The number of people who died on November 18, 1978, was 909, one-third of whom were children. Jones died from a single bullet to the head, but it is unclear whether he did this himself. Only a few people managed to hide or escape into the jungle and saved themselves.
Now that you've read about the Jonestown Massacre, read about the Cult Leader of Manson Family, Charles Manson.