In the 1970s and 80s, hundreds of families had their homes ransacked by the same man. Many of them waking to a flashlight, blinding their eyes. An unknown man who would hold knives to throats and guns to heads of his victims, demanding to do as he says if they wanted to live.
Within a matter of hours, he ruined and ended lives, raped women, sometimes in front of their children and husband, and then disappearing into darkness, leaving his victims uncertain if he is in their house or not.
California was under the reign of terror of Golden State Killer, who murdered at least 13 people, raped 50 women, and committed at least 100 burglaries from 1974 to 1986.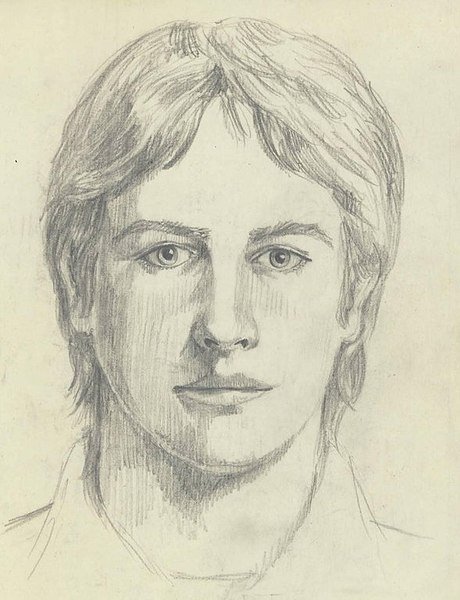 Golden State Killer, earlier called The East Area Rapist (short for the EAR) or the Original Night Stalker (Richard Ramirez was called The Nightstalker), although no one knew that EAR and Original Night Stalker is the same person, until 2001 when a DNA match between the two was found.
Unlike many other serial killers, he never had a uniform style within his crimes, neither there was any connection between his victims. This made the Golden State Killer more dangerous than any other serial killer in history. The fear of this mysterious man was so intense that people had to buy guns, and 6,000 guns were sold in a month alone in California when the attacks kept rising.
In, 1986, the killing suddenly stopped and there was no new case reported that could be linked to the East Area Rapist. The case went cold, and the killer was still on the loose. Investigations kept going on but there were no signs of progress in the case.
After many years of no sign of The Original Night Stalker, a freelance writer Michelle McNamara reopened the case starting an investigation of her own along with the help of an investigator Paul Holes whom she met from Contra Costa County Police Department.
Unfortunately in 2016, Michelle McNamara passed away in her sleep, but before she died, she told her husband about the only thing she wanted, and that was to uncover the real Golden State Killer (The name was also coined by McNamara).
Patton Oswalt, McNamara's husband later in 2018 posthumously published her book called "I'll Be Gone in the Dark" which was about her investigation for the Golden State Killer.

Before McNamara died, she discussed DNA evidence with Holes that could have been potential leads in catching the Golden State Killer.
Holes, after McNamara's death, with help from FBI lawyer Steve Kramer, took the DNA from old rape kits and ran it through and online Genealogy database. There were at least 10-20 distant relatives of the Golden State Killer who were identified through the DNA provided. A large family tree was created and after in the end, they ended with 2 main suspects.
Paul Holes gathered enough evidence to catch the Golden State Killer; In April 2018, police raided the home of Joseph James DeAngelo, a former police officer, and a Vietnam War veteran.
Early Life of Golden State Killer
Born on November 8, 1945, in Bath New York, Joseph James DeAngelo was one of the four children to Joseph James DeAngelo Sr., a celebrated U.S Airman, and Kathleen Louise Basanko who worked as a waitress.
While there are chances that DeAngelo had a troubled childhood like many other serial killers, there is not much evidence proving it. One of his relatives later revealed that when DeAngelo was 9 or 10 years old, he witnessed his 7-year-old sister being raped by two airmen in a warehouse, while the family was stationed there in West Germany.
Troubled childhood
During the investigation on one of the attacks in Danville, investigators found three sheets of paper, where a suspicious vehicle had reportedly been parked. Although it is not confirmed if those have any association with the East Area Rapist.
Some of the lines in the paper read –
"Mad is the word, the word that reminds me of 6th grade … I hated that year"
"It wasn't fair to make me suffer like that, I got mader and mader until I cried, I cried because I was ashamed I cried because I was disgusted, I will be ashamed for my 6th-grade year forever"
On the last page of the discovered note had a hand-drawn map, which appeared to be a suburban neighborhood, with the word "punishment" scrawled across the reveres side. "The map is a fantasy location representing the Golden State Killer's desired locations", according to Detective Larry Pool.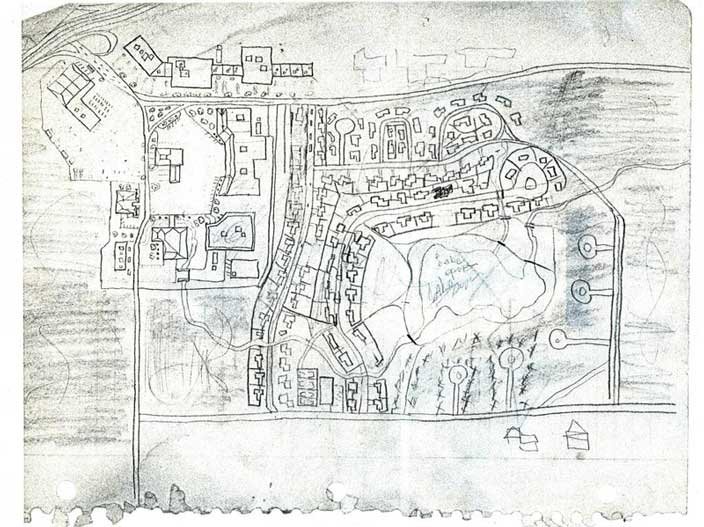 After moving to California with his mother, DeAngelo attended Folsom High and also played in the school's junior baseball team.
Young Age
DeAngelo later joined the U.S Navy after graduation and served for around 2 years in the Vietnam War while stationed on two of the U.S Navy carrier, USS Canberra and USS Piedmont.
In 1968, DeAngelo attended Sierra College, and graduated after 2 years in Police Science, with honors.
DeAngelo engaged to Bonnie Jean Colwell, one of his classmates at Sierra College who also worked as a lab assistant there. After a while Bonnie decided to call off the engagement, leaving DeAngelo with a broken heart. While the reasons why Colwell did it are not known, her brother said she had "pretty good reasons" to do so.
One of the survivors from the EAR reportedly told investigators that he kept saying "I hate you Bonnie", repeatedly during the attack.
Later in 1971, DeAngelo earned a bachelor's degree in Criminal Justice from Sacramento State University and later completed the 32-week police internship at Roseville Police Department and became a police officer in Visalia, California.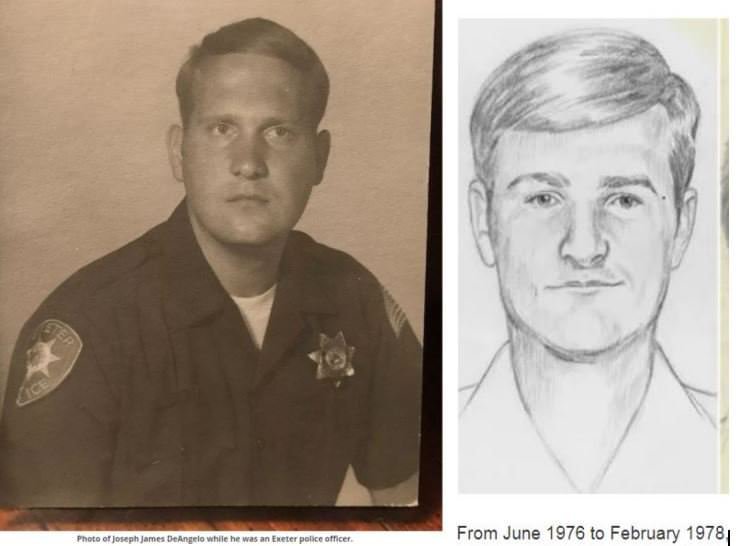 In the same year as he joined his duty as a police officer in 1973, he married Sharon Marie Huddle with whom he had three daughters. He was promoted to sergeant by 1976 and was in charge of the Exeter Police Department's "Joint Attack on Burglary" program. He was later transferred to Auburn Police Department.
Joseph James DeAngelo could have been caught years earlier, only if the police department would have looked further into DeAngelo when he was arrested for shoplifting items such as dog repellents and a hammer. Although he was caught and fired from his position as a police officer, the negligence by the police department surely gave DeAngelo another chance, although he decided not to stop with his crimes.
DeAngelo even threatened to kill the Police chief, Nick Willick when he was fired from the department. A few days after the threatening incident, Willick's daughter came running into his room in the middle of the night, terrified and said that there is a man wearing a ski-mask outside, shining a flashlight into her bedroom. Willick upon checking saw shoe impressions at his daughter's room window. Even after the incident, no one batted an eye on DeAngelo.
Later Life
Since he could no longer work as a police officer, DeAngelo started working as a truck mechanic at Roseville Save Mart Supermarkets distribution center. His nature was calm and seemed like he wouldn't want to be in any sort of trouble. Eventually, in 1996, he was arrested over an incident at a gas station, the charges were later dismissed.
His brother-in-law said that DeAngelo casually brought up the East Area Rapist in conversations during the time of original crimes. He also once threatened a neighbor to kill every single member of his family, because of their barking dog. He was sometimes seen, standing at the porch of his house, shouting "I will kill you" to himself.
Crimes of Golden State Killer
Visalia chief of Police is confident that DeAngelo was the Visalia Ransacker, a name given to the burglar and murderer who operated in Visalia California. While there is no DNA linking to DeAngelo to the cases, the police department has other evidence that will play a role in the investigation going on currently on DeAngelo crimes (2020).
Many sketches were sketched over time from the victim's elaboration of the killer, but these never linked together because it is believed that DeAngelo lost a significant amount of weight in order to look different from the distributed sketch.
He also took advantage of various police jurisdictions not communicating with each other about the crimes in their area at that time. DeAngelo knew this and he changed his target area one after another, gaining new names in each area. After known as the Ransacker, he started wearing a ski-mask.
The list of crimes committed by DeAngelo aka Golden State Killer is long enough, it can be divided into three, Visalia Ransacker, East Area Rapist, and Original Night Stalker, since no one knew at that time that these all three aliases will belong to a single person.
Visalia Ransacker (1974 – 1975)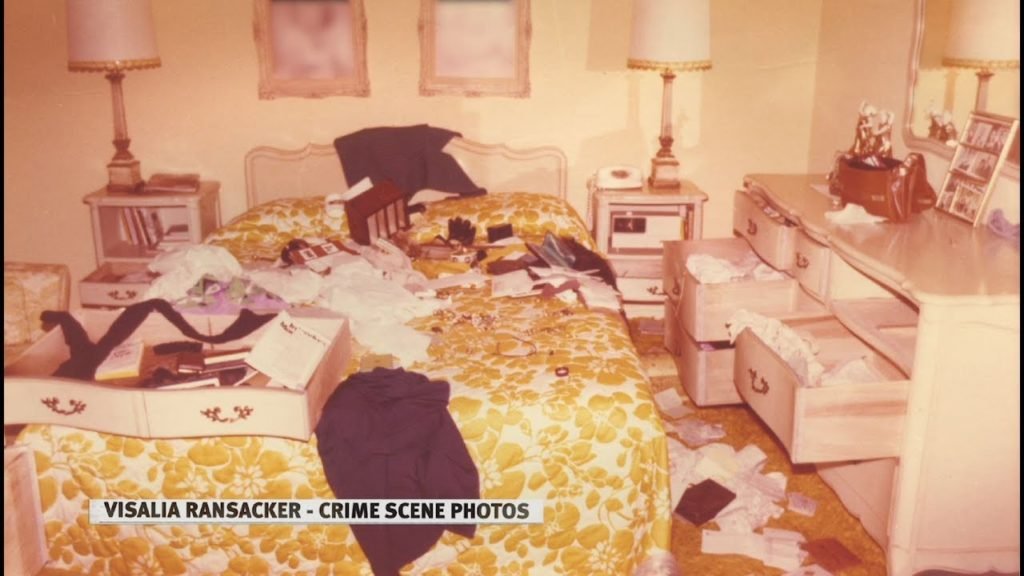 The name was given to the serial burglar and murderer who operated in Visalia during the mid-70s. The Ransacker would break into homes and only stole small items apart from tearing the interior. It is believed that Ransacker later moved from Visalia and became the Golden State Killer, ending the burgling spree in the area.
The reports of burglaries kept going on in the Visalia and the Ransacker was never caught. But soon he took a dark turn when he killed a journalism professor, Claude Snelling.
In September 1975, at around 2 AM, Snelling woke up to strange noises coming in his house. Upon reaching the open back door, he confronted a ski-masked intruder, trying to kidnap his daughter. Snelling shouted but before he could make any further move, the intruder shot him twice before fleeing the scene. Snelling died on the same night of the fatal shots.
on December 12, 1975, Detective William McGowen attempted to detain a person who supposedly could have been the Ransacker. McGowen fired a warning shot to which the man surrendered and removed his mask, but before McGowen handcuffs him, he pulled out a revolver with his left hand and fired a shot; McGowen was lucky enough to survive it when the bullet near-missed his face, shattering his flashlight and the shooter was able to escape.
East Area Rapist (1976 – 1979)
During his time as a the Ransacker, he remained sloppy, he wouldn't wear any mask neither tried to hide his identity. Witnesses were able to describe his face to the police. He looked way younger than he actually was as the witnesses reported him to be in his early 20's.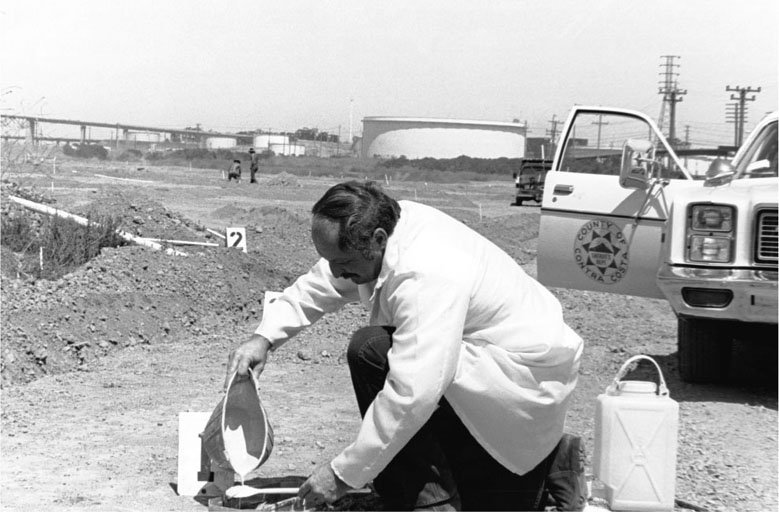 It is believed that the Ransacker moved to the Sacramento area, and progressed from burglary to rape during mid-1976. The EAR would target middle-class neighborhood women who were alone and mostly lived in one-story homes, usually near a creek, trail or any kind of open space that could make it easier for him to escape. He was witnessed by many but always was successful in fleeing the scene.
It is believed that the EAR would first conduct an extensive inspection of the targeted neighborhood, looking for windows, yards to prowl in, before finally making a move. He even telephoned his future victims, sometimes for months in advance, to learn about their daily routines.
Although there was no specific fashion in the crimes committed by the EAR, he preferred attacking couples. He would break into the house through windows or sliding doors, and awaken them by flashlight held on their faces, threatening to kill them with a handgun or sometimes with a knife. He would then bound the male victim, usually forcing the female to tie him using the shoelaces he brought. He would then separate the couple, placing dishes on the male's back and threatening to kill everyone in the house, if he heard the dishes rattle. He would then rape the female victim repeatedly, sometimes for hours.
Some of the victims even described that he would whisper their name in the ear, before waking them up. This would make them wonder if he already knew them. He also tends to confuse his victims by making mysterious statements such as "Don't tell the pig, that there is my van outside". Neither he had a van, nor he would call the police the "pigs" as he was a cop himself, he did it purposely to confuse the victims and the police.
He even ransacked the closest and drawers sometimes, which linked him to the Visalia Ransacker. He also used to eat food from the kitchen, drink beer, raping the female again, and making more threats to the family. He made his terror go on for hours at the victim's house before leaving them uncertain if he had left or not.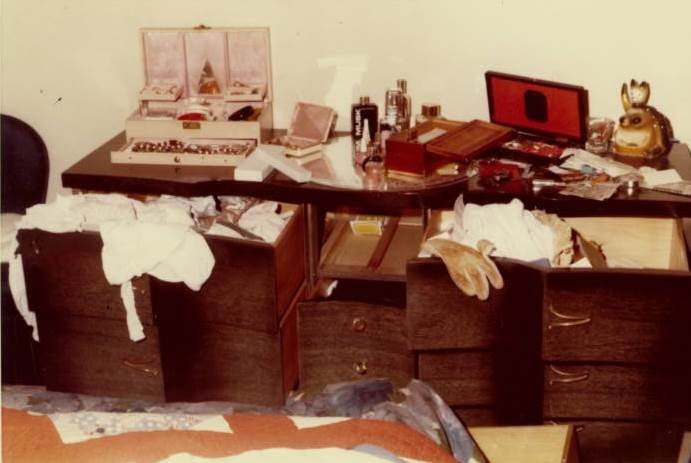 The terror of the EAR went on from July 1976 until May 1977 and after a three-month gap, he struck again before vanishing for his next ten attacks.
The East Side Rapist made different phone calls on different occasions.
"I'm the East Side Rapist"
Sacramento County Sheriff's office received three calls, but none of these were recorded. In the final call the caller said "I'm the East Side Rapist, and I have my next victim ready, stalked, and you guys can't catch me."
"It's Me Again"
One of the EAR's victim received a phone call during Christmas of 1977, when the caller said "Merry Christmas, It's me again !".
"I cannot do this anymore"
A call made to Contact Counselling Service, in which the caller claimed to be the East Area Rapist said: "I have a problem, I need help because I don't want to do this anymore." and continued "I believe you are tracing this call" and hung up the call.
The Final Call
Years later, after the terror of EAR or Golden State Killer was supposed to be ended, a victim of the rapist received a call from him, asking: "Remember me? when we played ?".
Original Night Stalker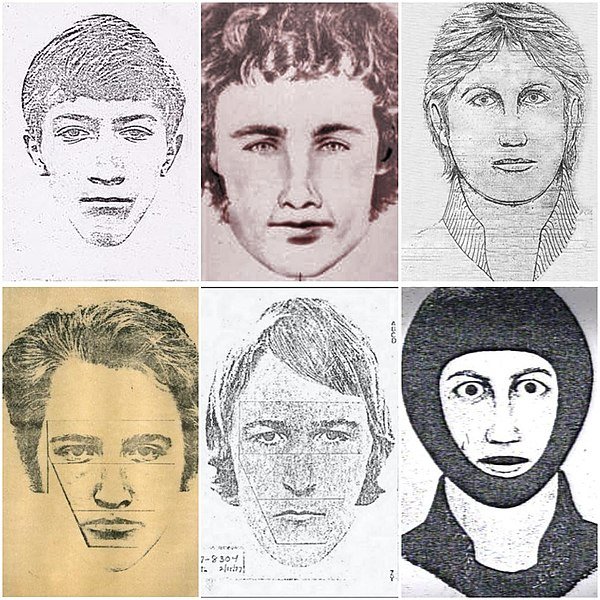 After the EAR moved from Sacramento to Southern California, he first struck in Santa Barbara in mid-October. East Area Rapist was not yet linked to the crimes being reported in the area until the first victim who survived and alerted the neighbors, forcing the intruder to flee; he has then named the Original Night Stalker after the serial killer Richard Ramirez received the former nickname. The reports of rape cases started to go higher every week and soon the Original Night Stalker turned to a darker side, killing his victims. Only his first victim is said to survive, others were murdered by gunshots or bludgeoning.
Strikes by the Original Night Stalker
In October, Goleta couple was tied up by an intruder in their own house. The couple responded to him saying "I'll kill 'em' " and tried to escape, the woman screamed which made the intruder leave the scene, fearing that the alarm had been raised. He was last witnessed by an FBI agent who was a neighbor to Goleta couple, fleeing on a bicycle.
On the unfortunate night of March 13, 1980, a soon to be appointed judge, Lyman Smith, aged 43 years, and his 33-year-old wife Charlene Smith was found dead in their home. They were the next victim of the Original Night Stalker. The dead bodies of Smith's had wrists and ankles tied using the drapery cord, and the knotting techniques called Diamond Knot and Chinese Knot were applied. The murderer was then named Diamond Knot Killer since it was not yet known that it was the same person from the Goleta couple case. Smith's couple was beaten to their death using a wooden log, taken from the side of their house.
The last case reported was on May 4, 1986, when an 18-year-old girl, Janelle Lisa Cruz was found dead, raped at her house in Irvine. Her family was on a vacation in Mexico at that time and a pipe wrench was reported missing after her death, which was supposed to be used by the murderer to kill her.
Why did the Golden State Killer stop?
The crimes of Golden State Killer stopped in 1986. While no one knows exactly why he stopped his spree, some believe it was the same year his youngest daughter was born and he couldn't hide his criminal life anymore from his family.
How the Golden State Killer was caught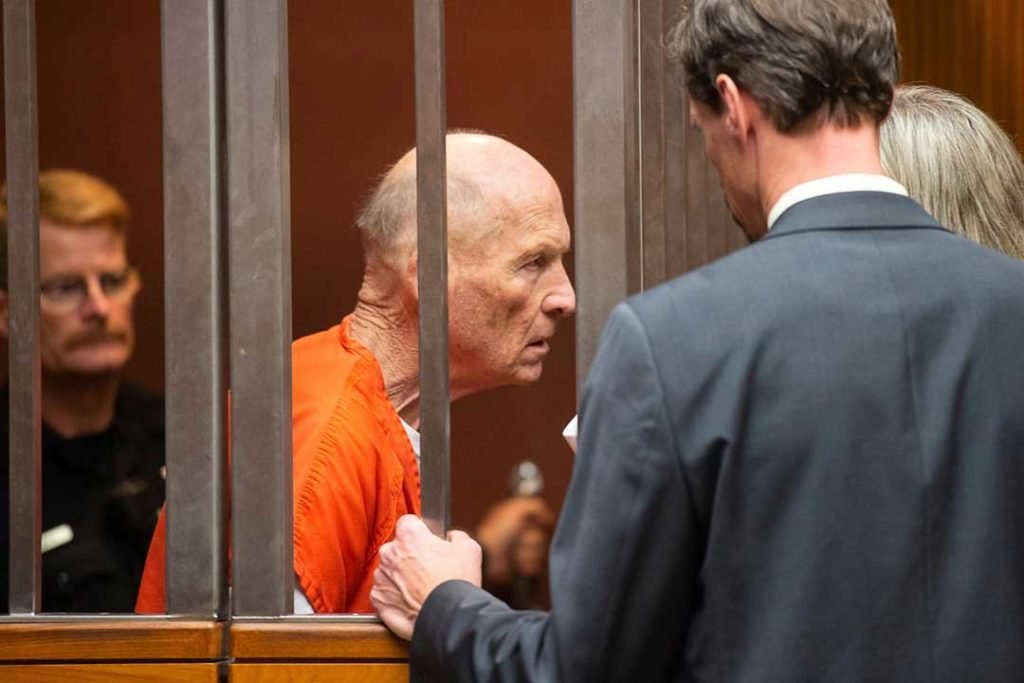 Sacramento County investigator Paul Holes had been trying to catch the Golden State Killer for almost 24 years, he was soon going to retire, but the obsession for solving the case never retired.
After he was successful in obtaining leads using the DNA samples, he finally had hoped. But before this moment, Joseph James DeAngelo had never been one of the potential suspects in the case. He hid his crimes successfully for almost 44 years, without being caught.
Holes later revealed that on the day he was supposed to hand over his badge and the gun, he sat outside DeAngelo's house in his car, thinking if he could have been the Golden State Killer, but at this point, he was so jaded by the number of failed leads over the years, that he didn't actually expect DeAngelo to be the one. He thought if he should knock on DeAngelo's door and ask for a DNA sample so that he could rule him out as a suspect, but he eventually drove off.
Later when everyone was ruled out as a suspect in the family tree generated based on the DNA match, DeAngelo was the last one remaining. The only thing left to do now was to gain DeAngelo's DNA and match it with the Golden State Killer's. The police followed DeAngelo in public areas, where DNA and fingerprints were retrieved by wiping his car door and looking for discarded tissue papers from the trash.
FBI and Paul Holes worked day and night to connect the dots and making it hundred percent sure that DeAngelo was the Golden State Killer.
Police gathered an arrest warrant against the former police officer, Joseph James DeAngelo, and raided his house. Officers on the crime scene reported that they could see in his eyes that he was calculating a way to escape, but they detained him before he could have his last chance.
DeAngelo never denied being the Golden State Killer, but he simply said: "There's a roast in the Oven".
The reign of terror of the Golden State Killer went on for years before he vanished completely off the radar for almost 44 years, but he finally had to pay for his crimes.
Now that you have read about Golden State Killer, you might like reading about The Night Stalker – Richard Ramirez. You might also like reading about this Female Italian Serial Killer Who Turned Her Victims Into Soaps and Cakes.
Please support us and follow Bugged Space on Facebook, or on Pinterest.