Dennis Rader's confession lasted for 30 hours and filled 17 DVDs, even the cops couldn't shut him up. The BTK killer just went on describing his murder spree and what he has done to the victims. BTK described the murders as someone who asked him how to make a cake.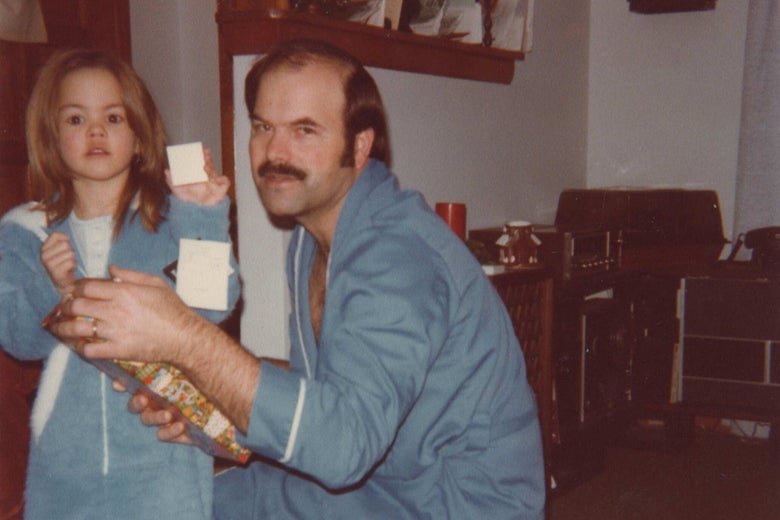 The cold-hearted killer was born on March 9, 1945, as the oldest of four in Pittsburgh, Kansas. He grew up in Wichita, with parents who worked long hours and paid little attention to him. Rader later described feeling ignored by his mother in particular.
Dennis Rader's childhood had signs
From a young age, Rader exhibited zoophilia and sadism by torturing, killing, and hanging stray animals. He explained this behavior as "problems" he had "when I was in grade school." Rader also confessed to having "sexual fantasies" that he described as "probably more than normal" and "weirder than other people's."
During his childhood, he had a fetish for wearing women's underwear, spying on female neighbors while they were changing clothes, and binding himself with ropes while masturbating with stolen women's underwear. He would also put a bag over his head, an act he would later replicate on his victims. He would cut out photos of women from magazines, whom he found arousing, and draw ropes and gags on them, imagining how he could restrain and control them.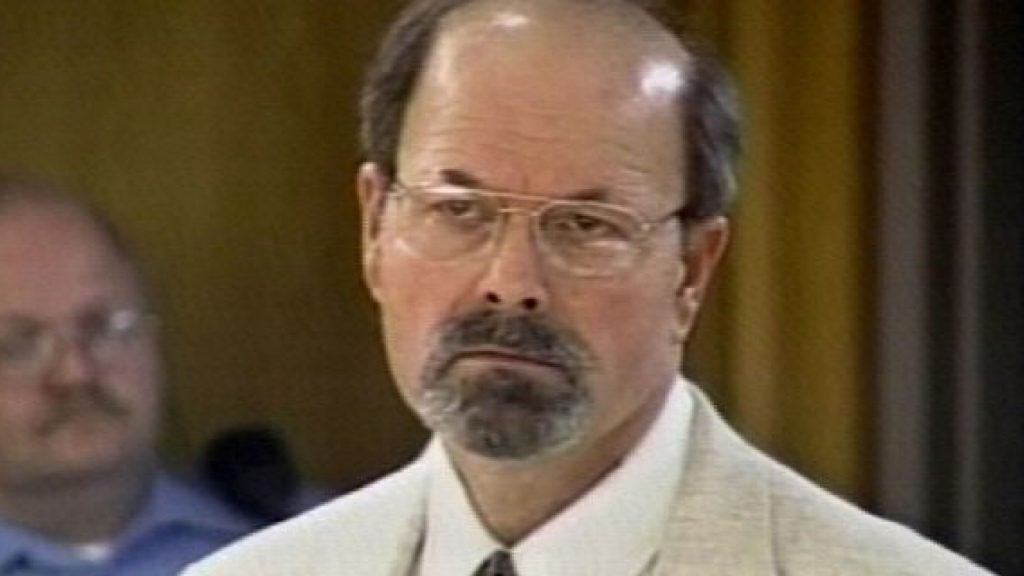 Dennis Rader kept his strange sexual fantasies hidden, presenting himself to the world as a kind and polite person. He briefly attended college before dropping out and joining the U.S. Air Force.
After being discharged, he worked in a supermarket with his mother and earned an associate's degree in Electronics from Butler County Community College. He later obtained a bachelor's degree in the Administration of Justice.
In 1971, he met his wife Paula Dietz through their church and proposed to her after a few dates. The couple married in 1971. Rader's job as an electrician did not work out and he was laid off in 1973. Shortly thereafter, in 1974, he killed his first victim.
The BTK Killer — Otero Family
On the morning of January 15, 1974, between 7 and 7:30 A.M, Dennis Rader approached the Otero family's home to cut their phone lines and waited at the back door. He had second thoughts about entering or leaving.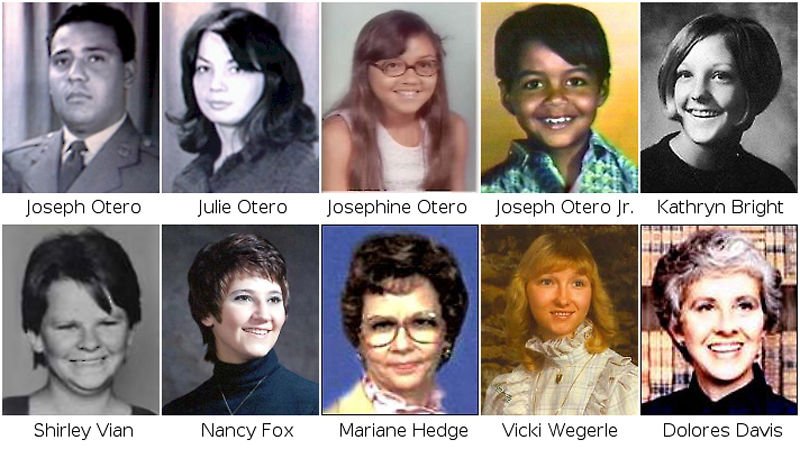 Joseph Otero opened the door to let the dog out, and Rader confronted the family, pulling out a pistol on Mr. Otero. Rader demanded the car, citing that he was hungry and requested to let the dog out.
He then took the family to the bedroom and strangled them one by one, starting with Mr. Otero, then his wife, and then the son. Rader dragged Josephine to the basement where he removed her underwear and hung her from a sewer pipe. He choked the girl to death and after she died, Rader masturbated over her corpse and took her underwear as a souvenir. He cleaned the house before leaving and took Mr. Otero's watch and a radio. Rader then took their car, drove to another location, left the car there, and walked the remaining distance to his farm.
One that got away from the BTK Killer
Dennis Rader committed his next two murders just a few months after the Otero family killings. He stalked Kathryn Bright for days before breaking into her house. Rader stated that he had two stages before committing the worst crimes against his victims: trolling and stalking. Kathryn Bright was in the stalking stage.
When asked Rader how did he select her (Kathryn Bright)? He replied, "I was just driving by one day and I saw her go in the house with somebody else and I thought that's a possibility."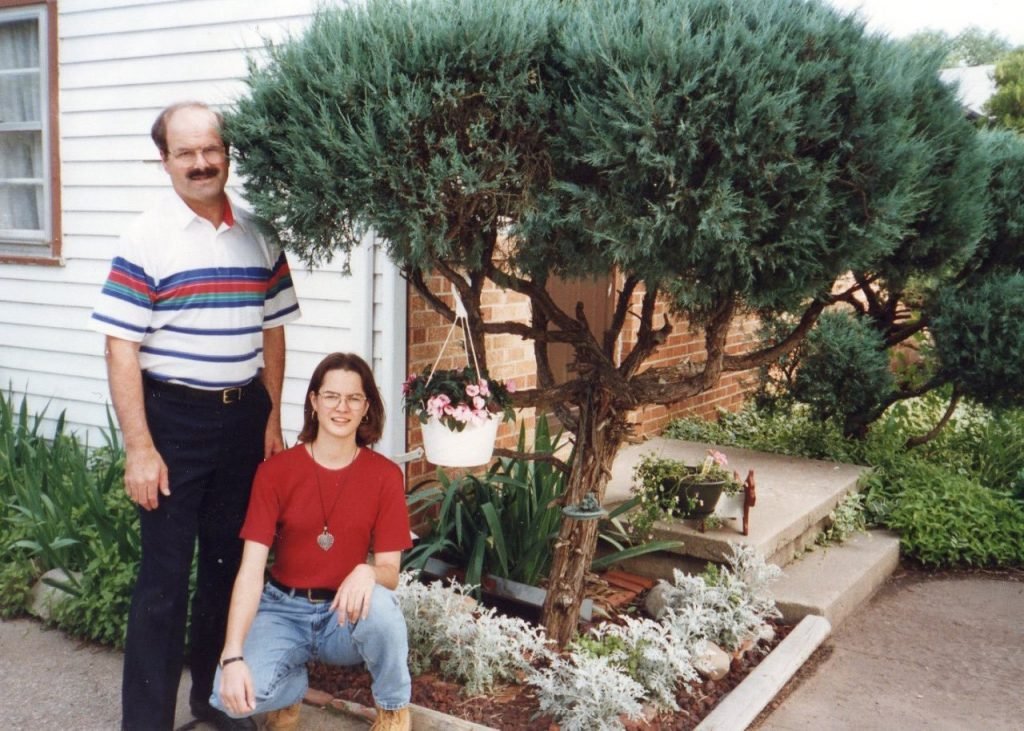 On April 4, Rader broke into Kathryn Bright's house through the back door and waited for her to return home. After Kathryn and her brother arrived, Rader told them he was wanted in California and needed their car, a similar story to what he had told the Otero family.
Rader had Kevin tied up by Kathryn and took her to the bedroom. When he returned to strangle Kevin, they fought and Rader shot him. As he was strangling Kathryn, he heard a noise coming from the other bedroom. He went there and attempted to strangle Kevin again, but this time, Kevin shot Rader in the shoulder. The fight continued and Rader shot Kevin a second time
Rader then went back to strangle Kathryn and killed her with a knife. Despite being shot twice, Kevin survived, and later described Rader as having "psychotic eyes."
"If I had brought my stuff and used them, Kevin would probably be dead today.. I'm not bragging on it's just a matter of fact." — Dennis Rader during his confession.
Dennis Rader's wife came close to catching him
During the time Rader was busy killing his wife Paula was three months pregnant with Rader's first child. Unknown to her, her husband began to advertise his crimes.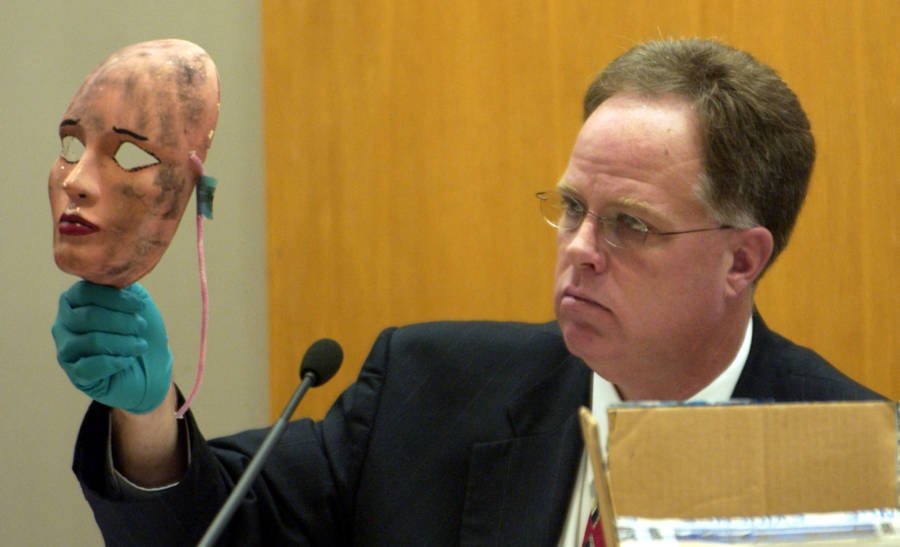 BTK, also known as Dennis Rader, wrote a letter to the local paper describing in detail how he killed the Oteros and hid the letter in an engineering book at the Wichita Public Library. He then called the newspaper and told them where to find his confession. He named himself BTK, which stood for his preferred method of murder: Bind, Torture, and Kill.
Rader took a break from his killing spree when his wife, Paula, told him she was pregnant. He was excited to start a family, but this brief hiatus was short-lived. In 1977, the BTK killer struck again, but Paula never asked any questions, even when the clues started to add up.
Paula found an early draft of a poem entitled "Shirley Locks" in which her husband wrote, "Thou shall not scream… but lay on the cushion and think of me and death." She also noticed the BTK letters were full of the same misspellings as the letters her husband wrote. Additionally, she never questioned him about the mysterious sealed box he kept in their home.
"You spell just like BTK," said Paula Dietz when she noticed the BTK letters were full of the same misspellings as she got from her husband. Neither did she ask him about the mysterious sealed box he kept in their home.
Inside the sealed box, Rader kept mementos from his crime scenes: Josephine's underwear, driving licenses, and pictures of him dressed up in his victim's underwear, choking himself, and burying himself alive, re-enacting the ways he killed them.
In an interview, Rader explained, "Part of my M.O. was to find and keep the victim's underwear, then in my fantasy, I would relive the day, or start a new fantasy."
BTK Killer — Working as a security specialist?
BTK Killer was working as a home security specialist at the time of his murders. He would often set up home alarms for customers, not realizing that the very same alarms were meant to keep him out.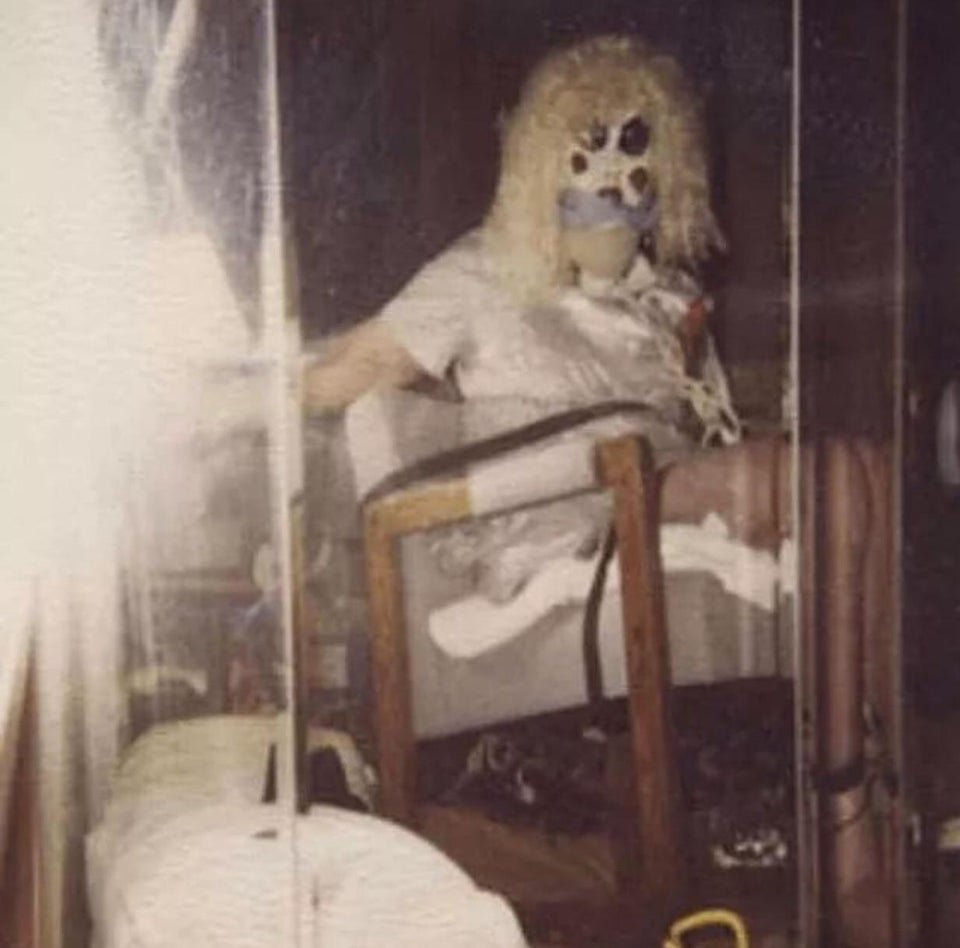 Locals were unknowingly allowing a notorious serial killer into their homes.
After taking a break, BTK struck again on March 17, 1977, this time strangling Shirley Ruth Vian Relford. Vian was chosen at random and he did not have a specific plan for her murder. He had someone else in mind for "Project Green".
Rader went to Vian's house, identifying himself as a private detective. He forced himself inside and pulled out a gun, telling Vian that he had a problem with sexual fantasies and that he was going to tie her up, explaining that he had done this before. He then tied her up, put a black bag over her head, and strangled her.
On December 8, 1977, BTK broke into Nancy Fox's house, confronted her, and told her about his sexual fantasy, before strangling her with a belt.
BTK — A Proud Father
None of Dennis Rader's children suspected him or had any idea that their loving father would commit such heinous crimes. Despite being a strict Christian, there was an incident in which Rader angrily grabbed his son by the neck, and his daughter, Kerri Rawson, had to call her mother to intervene and save the boy's life.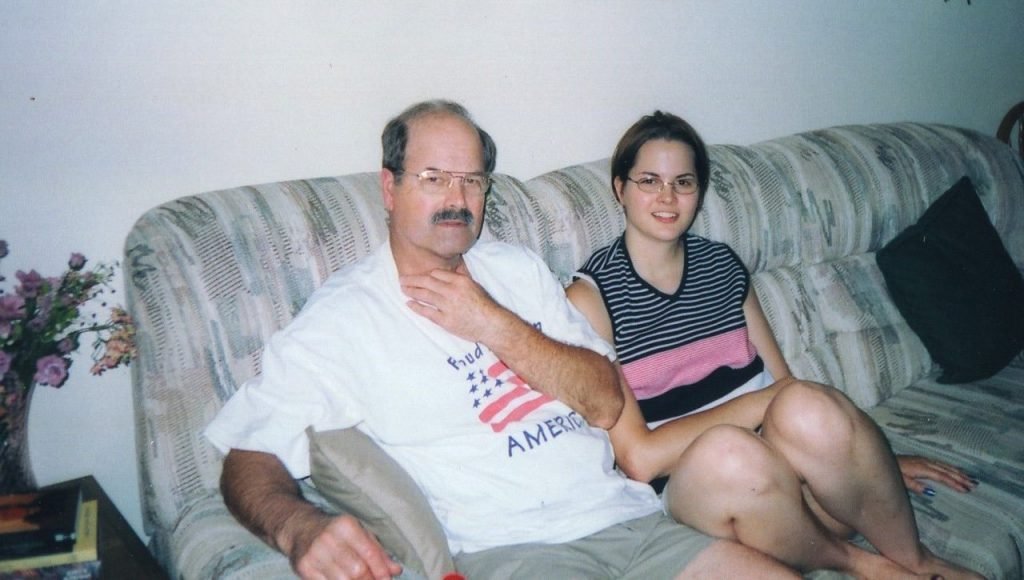 Rader's next victim was a woman he saw every morning on his way to church, a 53-year-old named Marine Hedge. She was his eighth victim. Despite committing this gruesome murder, Rader went to the family and assured them, "Don't worry, we are safe." He tied her up and choked her to death, this time using his own hands instead of rope or a belt.
In 1986, he killed his next victim, 28-year-old Vicki Wegerle, while her two-year-old watched from a playpen. Her murder remained unsolved until Rader, also known as the BTK Killer, confessed to the crime himself.
Dennis Rader maliciously, willfully, deliberately and with premeditation killed Dolores Earline Johnson David by strangulation on January 19, 1991.
Dennis Rader Now
After his last murder, Dennis Rader went quiet for several years, but in 2004 he began sending taunting letters and packages to the media and police. The one that ultimately led to his capture was a letter he sent on a floppy disk, in which he asked the police if the floppy disk could be traced to a computer. When the police received the floppy disk, they were able to trace it back to a computer in the home of someone named Dennis. Upon further investigation, they discovered that Dennis Rader was the president of his local church council.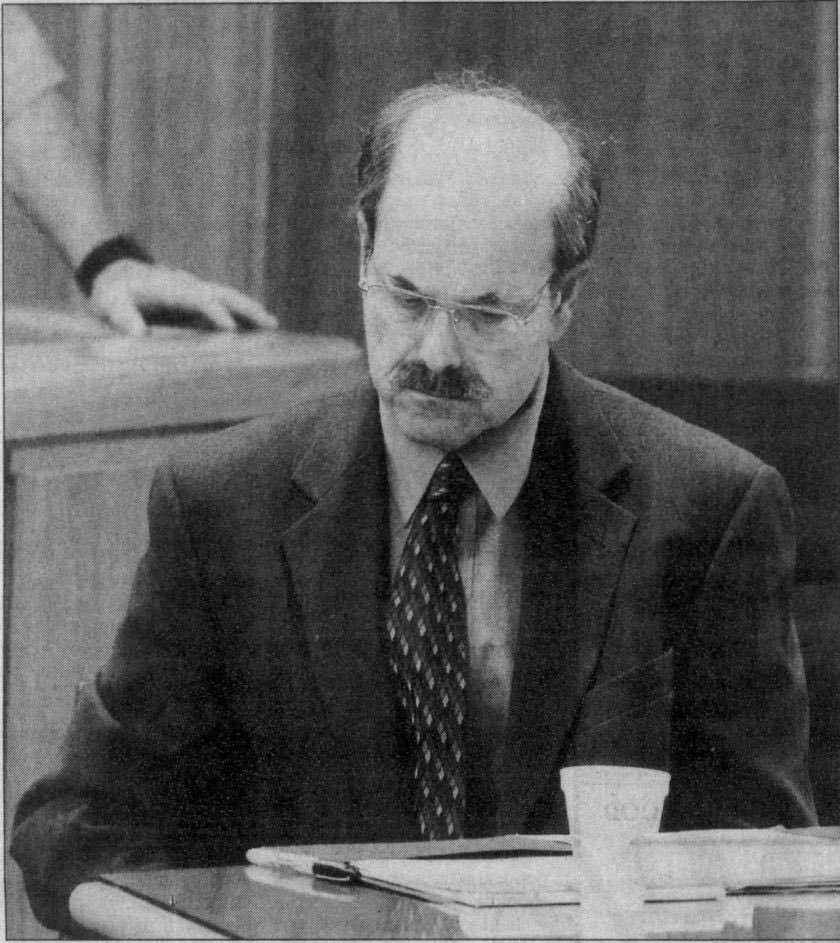 Through DNA samples, the police were able to confirm that Rader was the BTK Killer and arrested him. He was later sentenced to 10 consecutive life sentences with no possibility of parole, with a minimum of 175 years. He is currently serving his sentence at the El Dorado Correctional Facility.
---