Angelo Adkins is the son of Adele, the world-renowned English singer and songwriter, and Simon Konecki. Adele, then 24, gave birth to her son Angelo in 2012.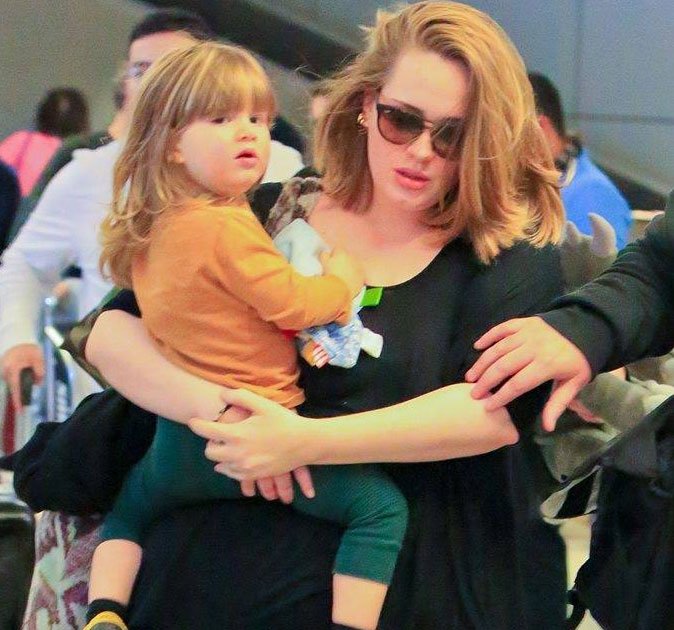 You might have seen Angelo from Adele's social media, like every mother, Adele loves her son, and wants him to stay as grounded as possible.
Who is Angelo Adkins' dad?
Angelo Adkins was born on October 19, 2012, to Adele Laurie Blue Adkins and Simon Konecki. Simon and Adele first met in 2011 but kept their relationship out of the spotlight until the Someone Like You star announced her pregnancy in 2012.
Simon Christopher Konecki is a British charity entrepreneur best known as the CEO of Drop4Drop, a non-profit organization that provides clean drinking water to developing countries, and the co-founder of LifeWater, a UK eco-friendly bottled water brand.
Few people are aware that Simon used to work as an investment banker at Lehman Brothers before becoming a philanthropist and co-founder of "Life-water."
Adele confirmed her relationship with Simon at the 2017 Grammy Awards by referring to him as her husband in her speech. She did, however, marry him in 2018.
Adele and Simon Split up
However, after more than 7 years together, the couple decided to split up in 2019. Their divorce was finalized in 2021, two years later. Adele explained her decision to divorce Simon. "We didn't do anything wrong. We didn't hurt each other or anything like that."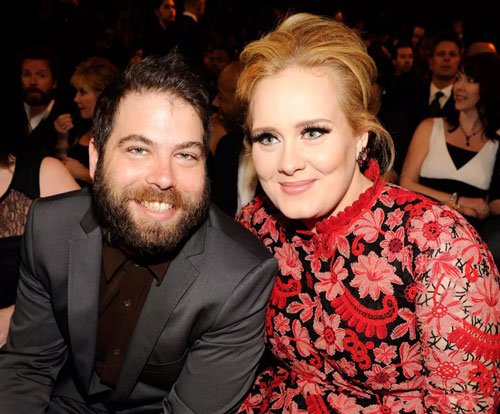 Despite the fact that the couple divorced, Adele believes Simon Konecki is the ideal person to have her child with, and she trusts him with her life. Simon lives across the street from Adele in Los Angeles, so co-parenting Angelo is simple.
Adele mentioned her divorce in her song, Easy On Me, saying she felt she married too young. Adele was 24 years old when she gave birth to Angelo before she had a chance to figure out what she wanted to do with her life. In her own world, she realized she wasn't happy because of the relationship, so she decided to pursue her own happiness instead. So Go Easy On Me.
In an interview with US Vogue, she stated, "I was just going through the motions and I wasn't happy; it was simply: I want my son to see me truly love and be loved; it's very important to me. Since then, I've been on a quest to find my true happiness."
Adele nicknamed Angelo, peanut
Adele nicknamed Angelo "Little Peanut," or simply "Peanut" for short. Adele wanted her son's name and image to remain private. Adele keeps her son away from the media. She wants him to have a normal childhood and to stay as grounded as possible.
"Whatever my kid wants to do or be, I will always support him no matter what.
"I'm very self-conscious that I have a kid, and I don't want him being one of those dickheads who grows up being, like, 'Driver, driver! "I have no clean clothes! Well, have you washed them? I really don't want him to grow up like that. I'm very conscious of it, "she told Time magazine.
How old is Adele's son Angelo?
Angelo Adkins is nine years old at the time of writing and will turn ten in a month. Although Adele rarely posts photos of her son, if you look at Angelo's photos, you'll notice that he looks a lot like his mother.
According to his birth details, Angelo's sun sign is Libra.
Angelo's Parents
Adele Laurie Blue Adkins and Simon Konecki
Angelo's grandparents
Penny Adkins and Marc Evans
Andrew and Rosemary Konecki
Angelo's Birthday
19 October
Adele's song with Angelo Adkins?
Adele has stated in several interviews that her third album is dedicated to Angelo and that she hopes the songs will explain his father's divorce. Adele even includes a track with emotional voice notes exchanged between her and her son on the album.
More about Adele's son, Angelo Adkins
Adele intends to raise Angelo in her hometown of London, where he grew up. He attends school there, and his entire family lives there; it is his home.

Angelo, like his mother, enjoys football and is a fan of Tottenham Hotspur Club. Angelo has been seen with his mother at several of his favorite club's games.

Adele's only child and the love of her life, Angelo, has completely transformed her life. "I'm excited to see what happens to him. I think watching him grow up will be more entertaining than anything else. "

Adele wants to keep her son private, so she and Simon filed a lawsuit against Corbis Images UK Limited, the agency that photographed and published Angelo's images, in 2014.

Angelo gets along well with her mother's new boyfriend, Rich Paul(an American Sports agent).

We don't know much about Angelo's life, but one thing is certain: he is a very fortunate child. It will be interesting to see what his future holds. We wish Angelo Adkins the best of luck.
---
Now that you've read about Adele and Simon's son, Angelo Adkins, you might also like to read about the Winchester house – The house with a history behind it.