Christopher Schwarzenegger recently made headlines for his incredible transformation, which left his fans and well-wishers speechless as he appeared in an event wearing a grey shirt, blue joggers, and trainers.
Born on September 27, 1997, Christopher Schwarzenegger is a well-known figure from Los Angeles, California. He is Arnold Schwarzenegger's and Maria Shriver's son. He made headlines for his incredible transformation, which left his fans and well-wishers speechless when he appeared at an event wearing a grey shirt, blue joggers, and trainers.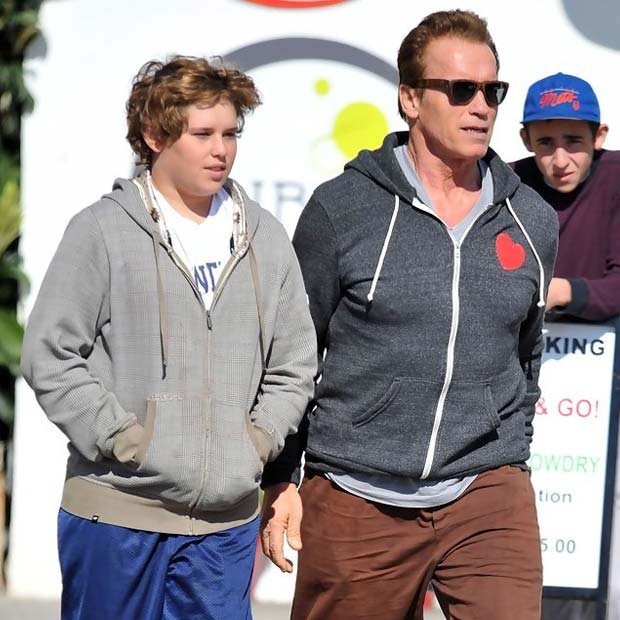 Christopher has also appeared on a few reality shows with his family. But, on the whole, he manages to stay out of the spotlight; it wasn't until the weight loss that he was thrust into the spotlight.
Who is Christopher Schwarzenegger?
Any Arnold fan knows who Christopher Schwarzenegger is, but let's learn more about his life. Christopher is the youngest of Arnold and his estranged wife Maria Shriver's four children.
Katherine is engaged to Chris Pratt, Christina, Patrik, and Christopher Schwarzenegger. Arnold has another child, Joseph Balena. Joseph had no idea that he was the son of the Terminator himself until he was 13 years old.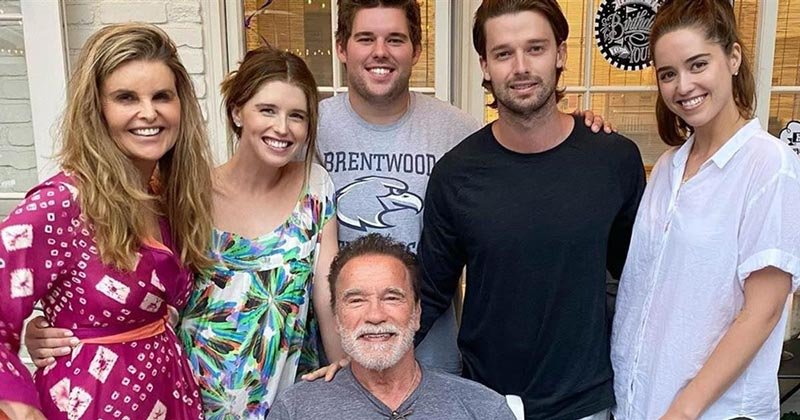 Who is Christopher's mom?
Maria Shriver is an American journalist and author. She is a member of the Kennedy family, a former first lady of California, and the wife of Arnold Schwarzenegger, the former governor of California.
On November 6, 1955, Maria Shriver was born to Seargent Shriver and Eunice Kennedy. She is the late US President John F. Kennedy's niece
Maria filed for divorce in 2011, and the divorce was finally finalized in 2021. Maria decided to divorce Arnold after learning that he had a child with the maid while they were still married.
Christopher's Carrer
Unlike his father and siblings, he chose a very different career; he avoided acting and never showed any interest in fame or the industry.
He graduated from The University of Michigan in May 2020 and was congratulated by his father saying "Christopher, you are a champion and I love you, I know your graduation from Michigan wasn't the big celebration you dreamed about for years, but walking across a stage isn't what makes me so proud of you: it's your compassion, your hard work, your vision, your critical thinking, and your selflessness that make me burst with pride. I can't wait to watch you keep climbing and succeeding. " wrote his proud father.
For a long time, Christopher had managed to avoid media and concentrate on his studies. There is a very slim to nil chance of finding him anywhere on social media or the internet.
But how did Christopher, who avoided the media, find his way back onto the internet?
The answer is His impressive weight loss, with his dad being the terminator and winning multiple awards for his physic, Christopher was a chubby child growing up.
Christoper decided to change his life after he graduated in May 2020, he decided to get in shape and lead a healthier lifestyle. "He made it his goal to get healthy for graduation and he stuck to it. He worked hard for it, he started working out and making better food choices. He was away at school living like a typical college kid for a few years" a source close to Christopher.
Here, look at the Before and After pic of Christopher Schwarzenegger.
On the left is an image from August 16, 2018, and on right is an image from after his graduation when he decided to change his life, September 18, 2022. He was spotted wearing a loose gray t-shirt.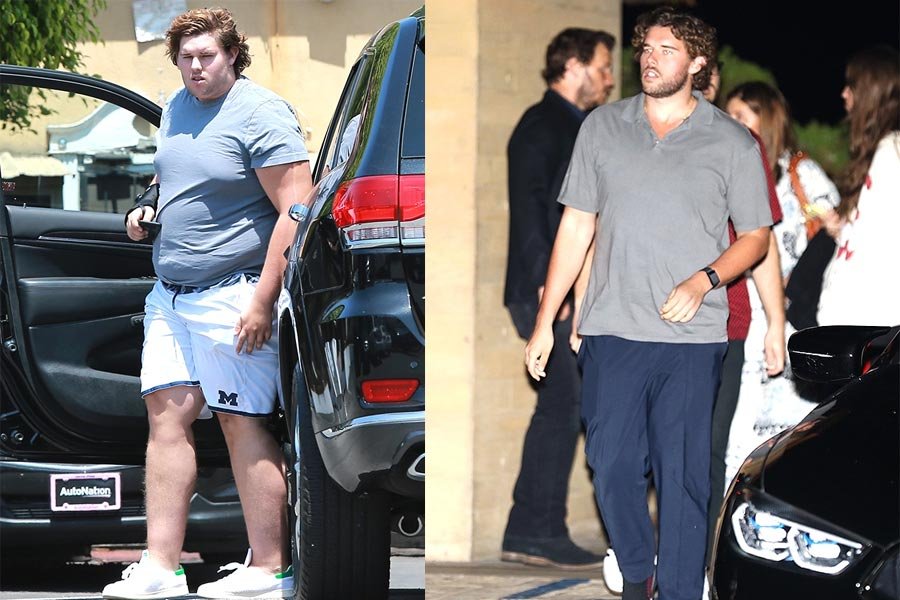 To no one's surprise, Christoper's father was also his trainer. Arnold has been a huge help in his journey, he has all the knowledge to share, and with Christopher's interest and Arnold's guidance, he was only months away from getting back in shape.
Some Facts about Christopher Schwarzenegger
Christopher was boogie boarding in Malibu, California, in 2011 when he was involved in an accident that resulted in a collapsed lung, a broken nose, broken bones, and broken ribs.

Christopher had a surfing accident at the age of 13, despite their ongoing divorce at the time Maria and Arnold put their differences aside and came together to take care of their son.

Christopher has no interest in acting.

He is a silent child, as indicated by his lack of presence on social media. He has refrained from participating in the online community.

Christopher's net worth is thought to be around $260,000 dollars. He graduated from college in 2020 and is still deciding what path he wants to take with his life.
His mother is John F. Kennedy's niece.

Christoper is only five days older than Joseph Baena, his younger half-brother.
We wish him all the best for his life ahead, and a job well done on his weight loss journey.
---
Now, that you've read about the life of Arnold's youngest son, Christopher Schwarzenegger, you might also like to read about Top Handsome Men in the World in 2022.