Christopher Schwarzenegger, son of legendary actor and former governor of California Arnold Schwarzenegger, has been making headlines lately due to his impressive weight loss transformation. In this article, we'll delve into the life of the 24-year-old and explore the various aspects that make him the rising star he is today.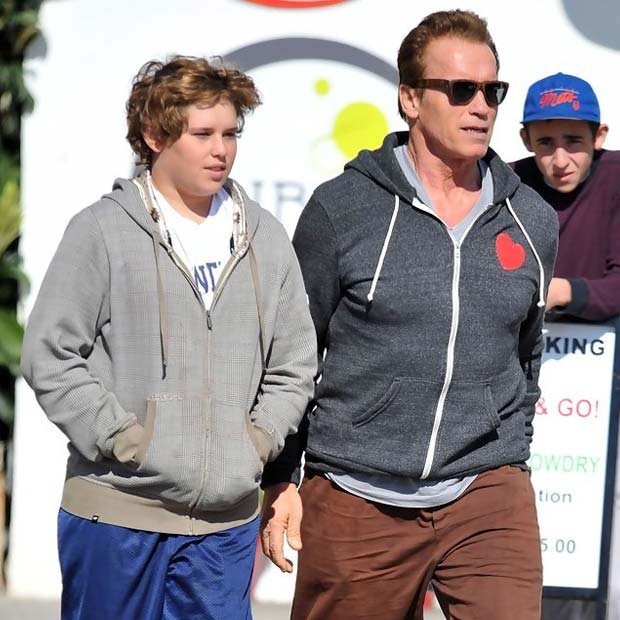 Christopher has also appeared on a few reality shows with his family. But, on the whole, he manages to stay out of the spotlight; it wasn't until the weight loss that he was thrust into the spotlight.
Who is Christopher Schwarzenegger?
Christopher is the youngest of Arnold and Maria Shriver's four children. He was born on September 27, 1997, in Los Angeles, California. The Schwarzenegger family is known for their strong bonds, and Christopher is no exception. He is known to be close to his siblings – Christina Schwarzenegger, Katherine Schwarzenegger, and Patrick Schwarzenegger – and often makes appearances with them at various events.
Growing up, Christopher was an active child and was involved in sports and fitness from an early age. He attended Brentwood School in Los Angeles and played football for the Brentwood High School Football team. It is this early exposure to fitness that has stayed with him and motivated him to lead a healthy lifestyle even as an adult.
Christopher's family
Katherine is engaged to Chris Pratt, Christina, Patrik, and Christopher Schwarzenegger. Arnold has another child, Joseph Balena. Joseph had no idea that he was the son of the Terminator himself until he was 13 years old.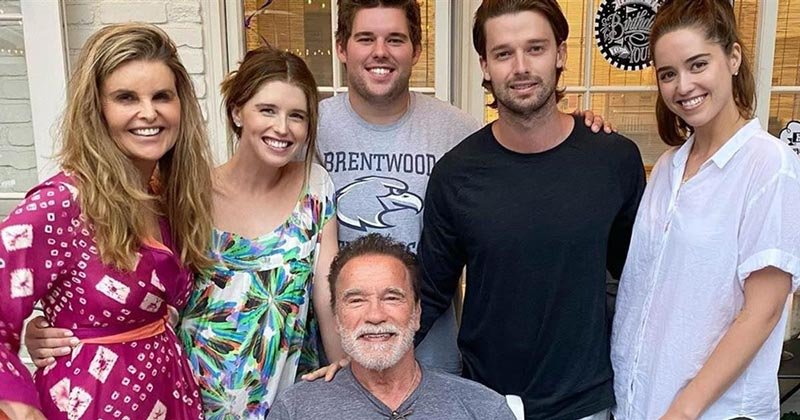 Who is Christopher's mom?
Maria Shriver is an American journalist and author. She is a member of the Kennedy family, a former first lady of California, and the wife of Arnold Schwarzenegger, the former governor of California.
On November 6, 1955, Maria Shriver was born to Seargent Shriver and Eunice Kennedy. She is the late US President John F. Kennedy's niece. She was married to former California Governor Arnold Schwarzenegger from 1986 to 2011
Maria filed for divorce in 2011, and the divorce was finally finalized in 2021. Maria decided to divorce Arnold after learning that he had a child with the maid while they were still married.
Christopher's Carrer
Christopher grew up in the public eye and was exposed to the entertainment industry from an early age. He spent most of his childhood in Los Angeles and was raised by his parents in a loving and supportive environment. Despite his parents' high-profile careers, Christopher was able to lead a relatively normal life and was given the opportunity to discover his own passions and interests.
Unlike his father and siblings, he chose a very different career; he avoided acting and never showed any interest in fame or the industry.
He graduated from The University of Michigan in May 2020 and was congratulated by his father saying "Christopher, you are a champion and I love you, I know your graduation from Michigan wasn't the big celebration you dreamed about for years, but walking across a stage isn't what makes me so proud of you: it's your compassion, your hard work, your vision, your critical thinking, and your selflessness that make me burst with pride. I can't wait to watch you keep climbing and succeeding. " wrote his proud father.
For a long time, Christopher had managed to avoid media and concentrate on his studies. There is a very slim to nil chance of finding him anywhere on social media or the internet.
But how did Christopher, who avoided the media, find his way back onto the internet?
The answer is His impressive weight loss –
Christopher showed off the jaw-dropping results of his two-year weight loss journey at his brother Patrick Schwarzenegger's 29th birthday party on September 18. He arrived at Nobu Malibu looking remarkably skinny and healthy, dressed in a grey collared shirt and a pair of blue pants. Christopher's weight loss journey first turned heads in July 2020, and he has continued to inspire others with his dedication and hard work.
The insider added that Christopher's father, Arnold, has been a big help and support throughout his weight loss journey. "He has all [of] the knowledge to share and as soon as Christopher showed interest, Arnold was immediately there to guide him and encourage him."
Here, look at the Before and After pic of Christopher Schwarzenegger.
On the left is an image from August 16, 2018, and on right is an image from after his graduation when he decided to change his life, September 18, 2022. He was spotted wearing a loose gray t-shirt.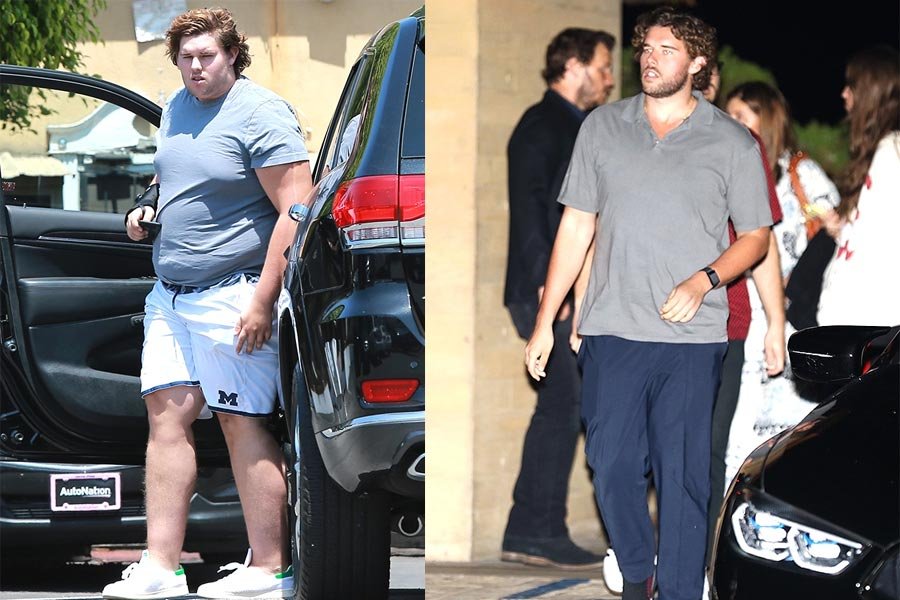 To no one's surprise, Christoper's father was also his trainer. Arnold has been a huge help in his journey, he has all the knowledge to share, and with Christopher's interest and Arnold's guidance, he was only months away from getting back in shape.
Some Facts about Christopher Schwarzenegger
Christopher was boogie boarding in Malibu, California, in 2011 when he was involved in an accident that resulted in a collapsed lung, a broken nose, broken bones, and broken ribs.
Despite his love of fitness and healthy living, Christopher is also a foodie at heart and loves to try new restaurants and cuisines. He is known to enjoy cooking and experimenting with new recipes in the kitchen.
Christopher had a surfing accident at the age of 13, despite their ongoing divorce at the time Maria and Arnold put their differences aside and came together to take care of their son.
He is a dog lover and has a pet dog named Maverick.
Christopher is a huge fan of sports, and he has a particular interest in soccer. He is an avid follower of the sport and is a passionate fan of several professional teams.
Christopher's net worth is thought to be around $260,000 dollars. He graduated from college in 2020 and is still deciding what path he wants to take with his life.
Christopher is a huge fan of music and has a passion for playing the guitar. He is known to play both acoustic and electric guitar, and he has even been known to perform for friends and family on special occasions.
In his free time, Christopher loves to travel and explore new destinations. He is an avid adventurer and is always up for trying new things and discovering new places.
Christoper is only five days older than Joseph Baena, his younger half-brother.
We wish him all the best for his life ahead, and a job well done on his weight loss journey.
---
Now, that you've read about the life of Arnold's youngest son, Christopher Schwarzenegger, you might also like to read about Top Handsome Men in the World in 2022.