Christopher Schwarzenegger, son of legendary actor and politician Arnold Schwarzenegger, has been making headlines for his incredible physical transformation through weight loss. Born on September 27, 1997, he is Arnold's youngest child with journalist Maria Shriver.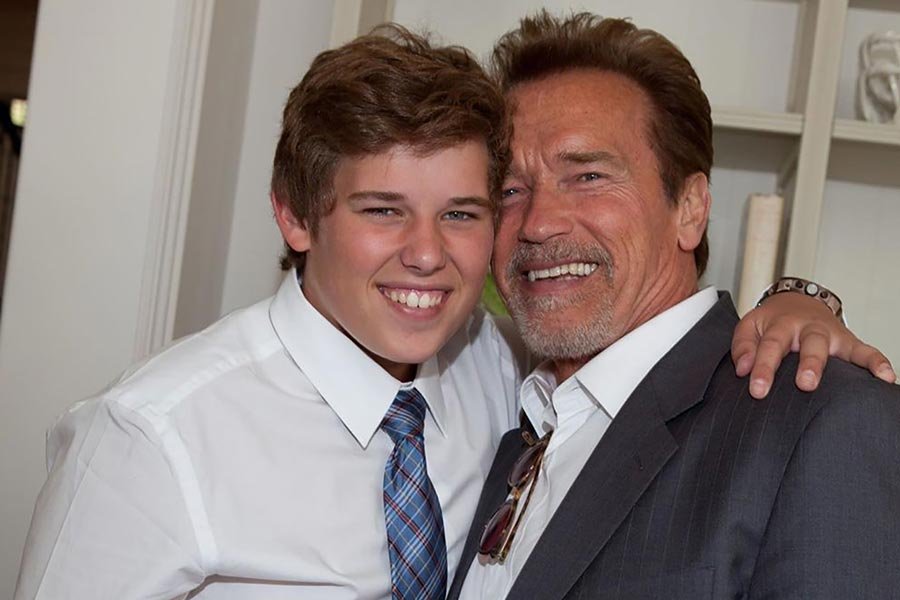 Family Background
Christopher grew up in Los Angeles with his parents and siblings – Katherine, Christina, and Patrick. Despite their divorce in 2011, Christopher has remained very close to both his parents. His father Arnold has been particularly supportive, guiding him in fitness and praising his achievements.
The Schwarzenegger siblings also share a tight bond, especially Christopher and Katherine. Growing up, he had a privileged lifestyle but was taught the values of hard work and humility. Christopher has avoided the spotlight more than his older siblings.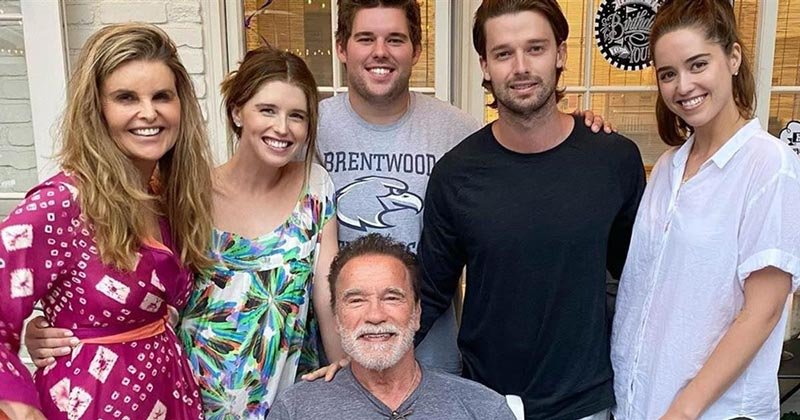 Christopher's mother, Maria Shriver, is an American journalist and author. She is a member of the Kennedy family, a former first lady of California, and was married to Arnold Schwarzenegger from 1986 to 2011. Maria filed for divorce in 2011, and the divorce was finalized in 2021. Despite the divorce, both parents have remained supportive and present in Christopher's life.
Career and Education
Unlike his father and siblings, Christopher chose a different path. He graduated from The University of Michigan in 2020 and has largely stayed away from the entertainment industry, focusing instead on his studies and personal development. His father, Arnold, congratulated him on his graduation, expressing pride in Christopher's compassion, hard work, vision, critical thinking, and selflessness.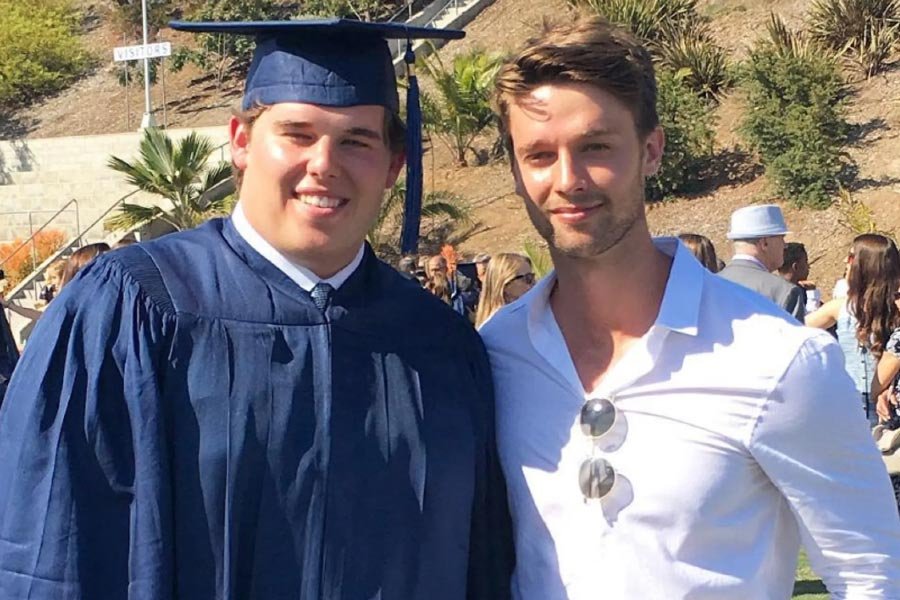 On September 27, 2021, Arnold Schwarzenegger posted a photo of Christopher in a cap and gown in front of the University of Michigan emblem to celebrate his graduation. He wrote, "Christopher, you are a champion and I love you. I know your graduation from Michigan wasn't the big celebration you dreamed about for years, but that doesn't diminish your accomplishment one bit. I'm so proud of you and I can't wait to see what you do next. Congratulations!"
Christopher Schwarzenegger's Incredible Weight Loss Journey
After college, Christopher embarked on a dedicated fitness regime and diet that led to a dramatic weight loss transformation. With guidance from his father Arnold, an iconic bodybuilder, he gained muscle and shed excess fat.
By July 2020, Christopher had clearly lost 50-60 pounds based on social media posts. He showcased defined abs, muscular arms, and a lean, shredded physique. Now at 25 in 2022, he maintains his fit frame through disciplined workouts and healthy eating.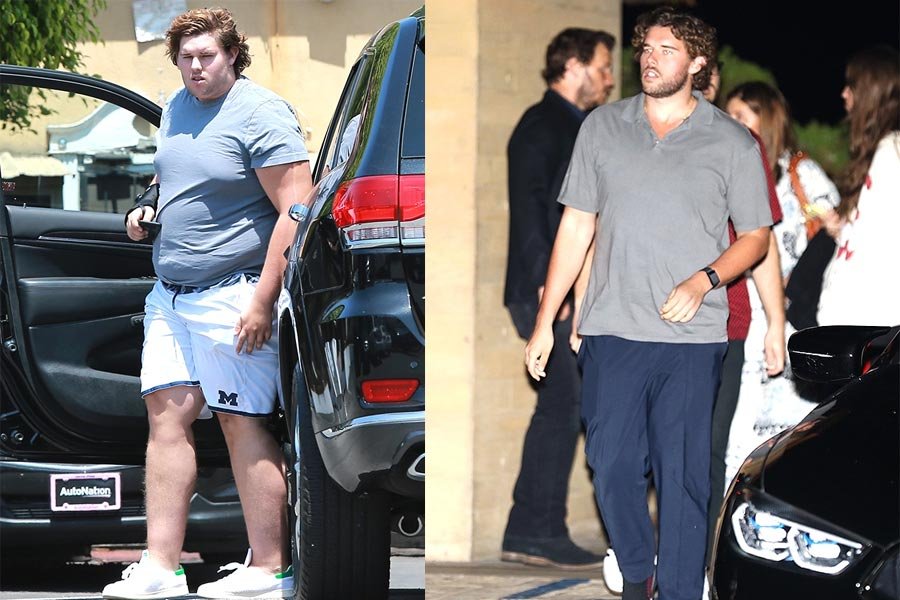 On September 19, 2022, Arnold Schwarzenegger posted a photo of himself and Christopher at his brother Patrick's birthday party and wrote, "Happy birthday Christopher! I love you and I'm proud of you every day! You're so smart, and you have such a big heart. Between your boxing classes, your weightlifting classes, your stretching classes, your cycling classes, and on and on, I can't even keep up with you!"
Personal Life
Christopher was boogie boarding in Malibu, California, in 2011 when he was involved in an accident that resulted in a collapsed lung, a broken nose, broken bones, and broken ribs. Despite this setback, he has continued to pursue his love of fitness and healthy living. He is also a foodie at heart and loves to try new restaurants and cuisines. He is known to enjoy cooking and experimenting with new recipes in the kitchen.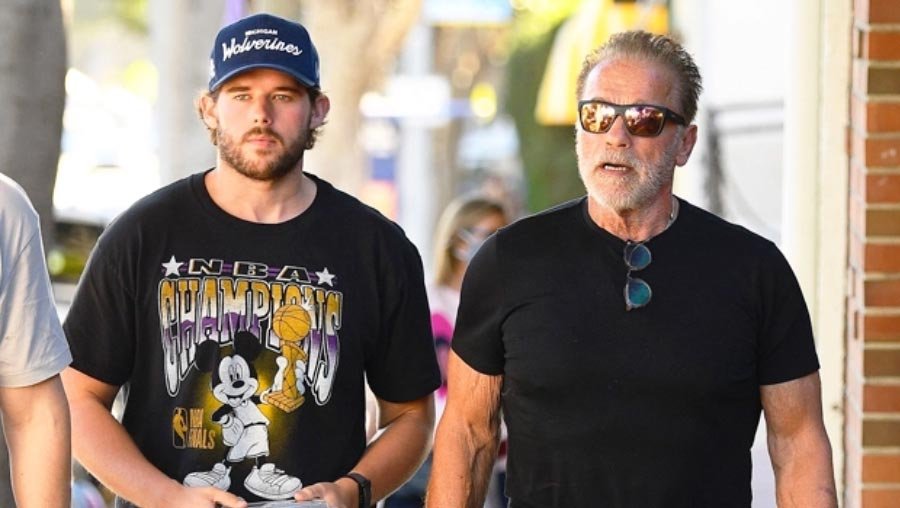 In his free time, Christopher loves to travel and explore new destinations. He is an avid adventurer and is always up for trying new things and discovering new places. He is also a huge fan of music and has a passion for playing the guitar. He is known to play both acoustic and electric guitar, and he has even been known to perform for friends and family on special occasions.
Future Prospects
Christopher's net worth is thought to be around $260,000 dollars. He graduated from college in 2020 and is still deciding what path he wants to take with his life. Despite his young age, Christopher has shown maturity and wisdom beyond his years. His dedication to his studies, his commitment to his health and fitness, and his ability to stay grounded despite his high-profile family background are all testament to his character.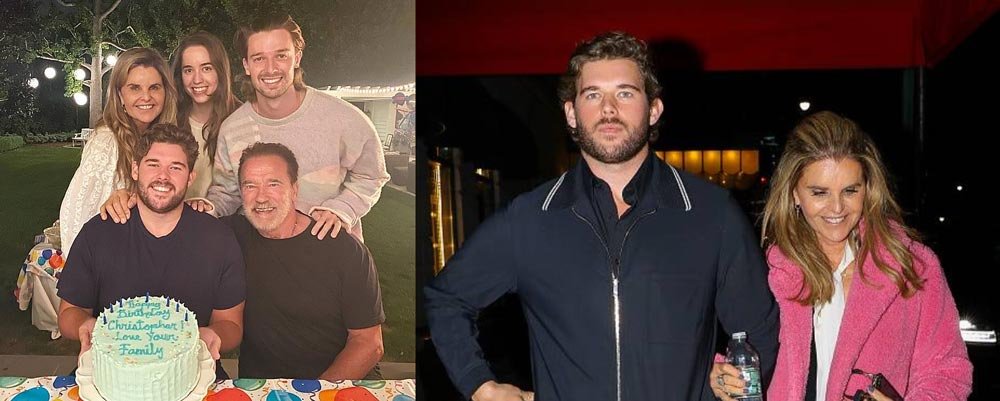 On September 27, 2020, Arnold Schwarzenegger posted a photo of himself and Christopher and wrote, "Happy birthday Christopher! You are such a fantastic son – kind, smart, giving, and everything I could ask for. I can't wait to see what you accomplish this year."
As Christopher continues to carve out his own path, it will be interesting to see what the future holds for him. Whether he chooses to follow in his father's footsteps in the entertainment industry, pursue a career related to his studies, or take a completely different path, there's no doubt that he has a bright future ahead of him.
Christopher's transformation has not only been physical but also mental. His weight loss journey has been a testament to his determination, discipline, and resilience. It's a journey that has inspired many and will continue to inspire many more. His story is a reminder that with hard work, dedication, and the right support, anything is possible.
In conclusion, Christopher Schwarzenegger is more than just the son of Arnold Schwarzenegger and Maria Shriver. He is a young man who has faced his share of challenges and come out stronger on the other side. His weight loss journey is just one chapter in his life, but it's a chapter that has left a lasting impression on many.
Quick Facts about Christopher Schwarzenegger
Full Name: Christopher Sargent Shriver Schwarzenegger
Date of Birth: September 27, 1997
Sun Sign: Virgo
Place of Birth: Los Angeles, California, USA
Parents: Arnold Schwarzenegger and Maria Shriver
Siblings: Katherine Schwarzenegger, Patrick Schwarzenegger, and Christina Schwarzenegger
Education: Graduated from the University of Michigan in 2020
Net Worth: Estimated to be around $260,000
Hobbies: Cooking, traveling, playing guitar, and various fitness activities including boxing, weightlifting, stretching, and cycling
Notable Achievement: Underwent a significant weight loss transformation after his graduation, inspiring many with his dedication and hard work
We wish him all the best for his life ahead, and a job well done on his weight loss journey. Now, that you've read about the life of Arnold's youngest son, Christopher Schwarzenegger, you might also like to read about Top Handsome Men in the World in 2022.