Who doesn't want to be desirable, to have looks that take the onlookers' breath away? Over the years, we have seen quite a few handsome men, whether it was Brad Pitt, George Clooney, or Mel Gibson. It's a list we can all agree on.
When discussing the 10 most handsome men, keep in mind that the list is not just about their looks, but also how they carry their personalities as a whole. The criteria used to rank men vary greatly, such as the appearance and symmetry of the face. Keeping this in mind, we have compiled a list of the 10 most handsome men in the world in 2023.
Let's look at the top 10 most handsome men in 2023
1. Kim Tae-Hyung (V)
Kim Tae-Hyung, also known as 'V', is a South Korean singer and songwriter. He is a vocalist, a dancer, and a member of the popular South Korean boy group BTS.
Kim Tae Hyung is the most handsome men in 2023.
Kim Taehyung was born on the 30th of December, 1995 in Daegu, South Korea. HeJe made his debut with BTS in July 13, 2013 with the track, "No More Dream" from the group's debut single album, 2 Cool 4 Skool.
V also made his acting debut with a supporting role in KBS2's historical drama Gwarang: The Poet Warrior Youth in 2016. Apart from being among the list of most handsome men, V also holds the record for fastest time to reach 1 and 10 million followers on Instagram.
2. Paul Rudd
53 years old Paul Rudd was titled as the "sexiest man alive" of 2021 by People Magazine. Pauil Rudd is a well-known American actor who was born on April 6, 1969. He has appeared in several MCU films as Ant Man, as well as the hit television show FRIENDS as Mike Hannigan, or Crap Bag.
Paul Rudd is one the second spot in the list of most handsome men in 2023.
A brilliant actor, screenwriter, and producer, Paul Rudd has appeared in 128 films. Paul Rudd made his acting debut in 1991 when he started in a Supernitendo commercial. Despite being a superstar worldwide , Rudd insists he's most content at home with his wife of 18 years, Julie, and their two children, Jack, 17, and Darby, 12.
Paul Rudd receieved a star on the Hollywood Walk to Fame in July 2015.
3. Robert Pattinson
Robert Douglas Thomas Pattinson, also known as Robert Pattinson, is an English actor. Born on May 13, 1986, Robert began his career as Cedric Diggory in Harry Potter and the Goblet of Fire.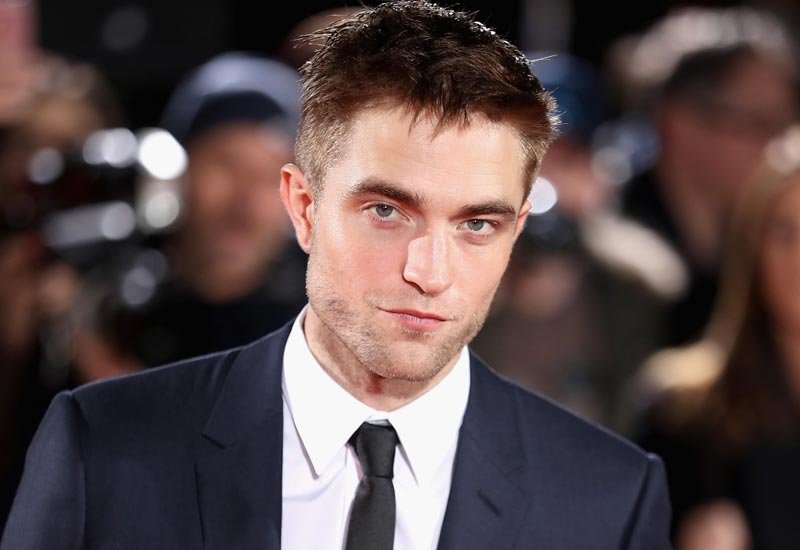 Robert later became known as Edward Cullen in the Twilight saga, and now played Batman in The Batman.
In 2010, Time magazine named him one of the 100 most influential people in the world.
Listed as the highest paid actor.
In 2009, he was ranked as the most handsome man in the world.
In 2020, the Daily Mail named Pattinson as the "most handsome man in the world".
Robert Pattinson is the third most handsome men in 2023.
Pattinson was found to be 92.15% "accurate" to the Golden Ratio of Beauty Phi. Pattinson's ratio was followed by Henry Cavill (91.64%), Bradley Cooper (91.08%), Brad Pitt (90.51%) and George Clooney (89.91%).
4. Hrithik Roshan
Hrithik Roshan is an Indian actor best known for his work in Hindi-language Bollywood films. He is also known for his incredible dancing abilities. He is one of India's highest-paid actors.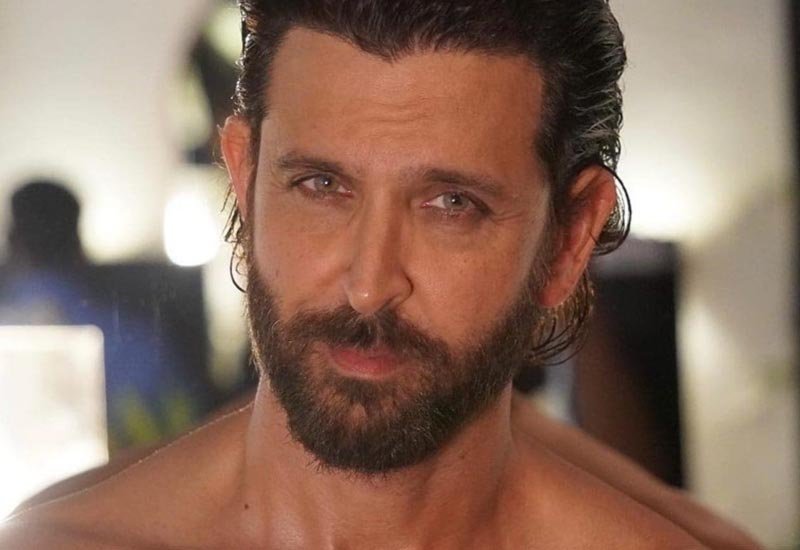 Hrithik is a fantastic actor who has won numerous awards, including six Filmfare awards. Hrithik Roshan was one of four Bollywood actors whose miniature dolls were released in the UK in 2006 under the name "Bollywood Legends."
Top 5 Most Handsome Men in the World in August 2019.
Most handsome man in the world by a US based agency in 2020.
Hritik Roshan is the fourth most handsome men in 2023.
When asked about the secret behind his good looks, Hrithik says, "Well, it's broccoli. Just kidding! I'm thankful for this title although on the face of it, it's not really an achievement. According to me, if there's anything one should aspire for and value the most in this world, it's their character. A good character will always make you look more attractive."
5. David Beckham
David Beckham, a former English professional footballer, also played for Manchester United, Real Madrid, Paris Saint-Germain, AC Milan, and the Los Angeles Galaxy. Beckham played over 800 games and scored 136 goals during his 20-year career.
Beckham was married to Victoria Beckham on July 4, 1999. The couple share four children. People's magazine named Beckham the "Sexiest Man Alive" in 2015.
6. Idris Elba
Idris Elba is an English actor, musician, and producer. On September 6, 1972, Idris Elba was born. He stands at 1.89 meters. Apart from acting, Elba is a DK and an R&B musician under the moniker DJ Big Idris.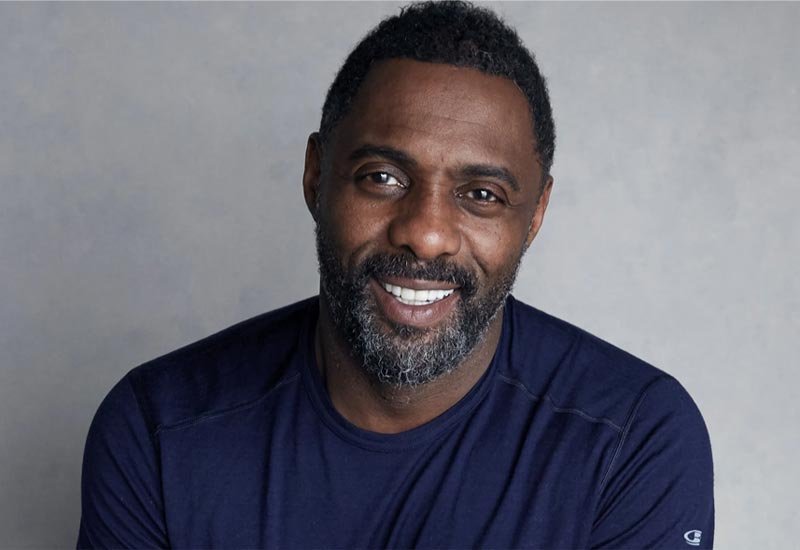 2016, "100 Most Influential People" in the world by Time.
"Sexiest man alive" in 2018 by people's Magazine.
This is how Idris reacted after he was informed that he was ranked as the Sexiest Man alive in 2018 by People's magazine. "I was like, 'Come on, no way. Really? I looked in the mirror, I checked myself out. I was like, "Yeah, you are kind of sexy today.' But to be honest, it was just a nice feeling. It was a nice surprise—an ego boost for sure. "
Idris Elba is the sixth most handsome men in 2023.
Idris is known for his role in the HBO series, The Wire. He portrayed Heimdall in the MCU films, Thor, Thor: The Dark World, Thor: Ragnarok, and Thor: Love and THunder, as well as in Avengers: Age of Ultron and Avengers: Infinity War.
7. Omar Borkan Al Gala
Omar Gala is a photographer, model, actor, poet, and, most importantly, disarmingly attractive. He was born on September 23rd, 1989 in Baghdad, but was raised in Duabi.
8. Tom Cruise
Tom Cruise is well-known for his roles as an actor, producer, and stuntman. Tom Curise, who was born on July 3, 1962, is one of the world's highest-paid actors. He is best known for playing Ethan Hunt in all six Mission Impossible films from 1996 to 2018. Tom made his breakthrough with leading roles in the comedy film Risky Business and the action film Top Gun.
Tom has married three times: Mimi Rogers, Nicole Kidman, and Katie Holmes. He is divorced and has three children. Tom Cruise is the eight most handsome man in the world in 2023.
October 10, 2006, was declared "Tom Cruise Day" in Japan; the Japan Memorial Day Association said that he was awarded with a special day because of "his love for and close association with Japan."
9. Chris Evans
Chris Evans is an American actor who was born on June 13, 1981, in Boston, Massachusetts. Evans rose to prominence for his portrayal of MCU character Human Troch in Fantastic Four. He regained wider acclaim for his portrayal of Captain America, aka Steve Rogers, in films ranging from Captain America: The First Avenger to Avengers: Endgame.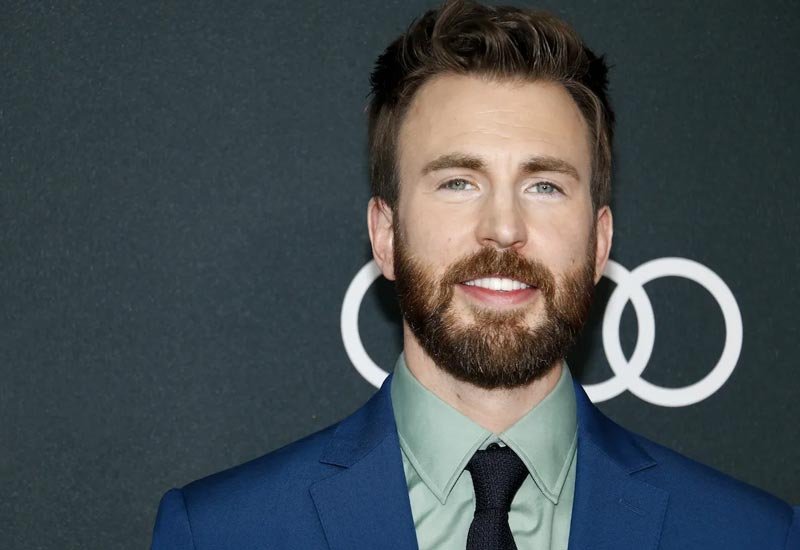 Evans will star in the action-adventure film Ghosted, from director Dexter Fletcher,and is also slated to play Gene Kelly in an as-yet-untitled film based on an original idea of his own. Additionally, he will star in the action comedy Red One as well in David Yates's Pain Hustlers starring Emily Blunt for Netflix.
10. Noah Mills
Noah Mills is a model and actor from Canada. Noah Mills, who was born on April 26, 1983, stands 1.88 meters tall. Noah made an appearance in Sex and the City 2. He also appeared in the CBS sitcom 2 Broke Girls as Robbie, Max's boyfriend. He also appeared in Taylor Swift's "We Are Never Ever Getting Back Together" video in 2012. Noah appeared in Sex and the City 2. He also featured in the CBS sitcom 2 Broke Girls, playing the role of Robbie, Max's boyfriend. He also made a cameo in Taylor Swift's 2012 video "We are never ever getting back together."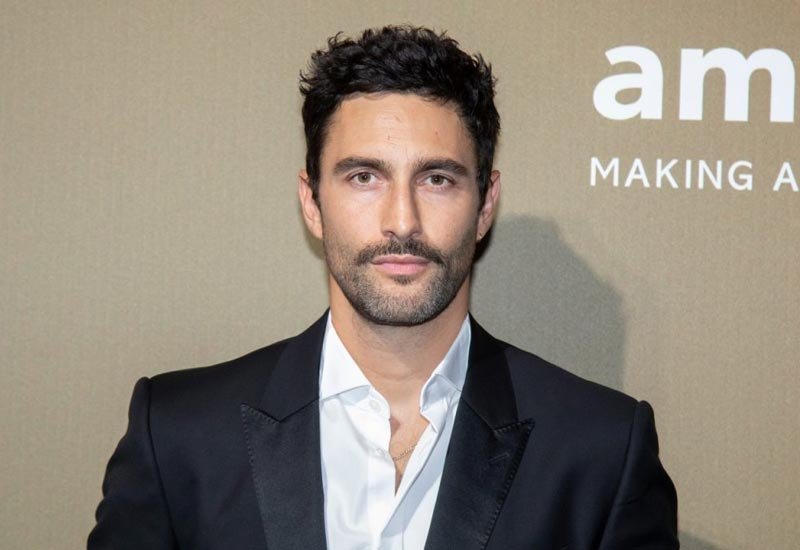 Vogue ranked him as one of the "Top 10 Make Models of All Time" in September 2014.
---
So, do you agree with our list of the top 10 most handsome men in the world? Tell us what you think about the ten men on the list, who you think should be added, and who you think should be removed.