At the age of 14, Mary Crocker was subjected to horrific abuse by her own family. She was kept confined in a dog pen, where she endured beatings and starvation until her untimely death. Tragically, her remains were discovered buried in her family's backyard. The harshness of her confinement in the dog pen caused significant damage to her joints, leading her family to resort to duct-taping her to a ladder in an attempt to straighten her body.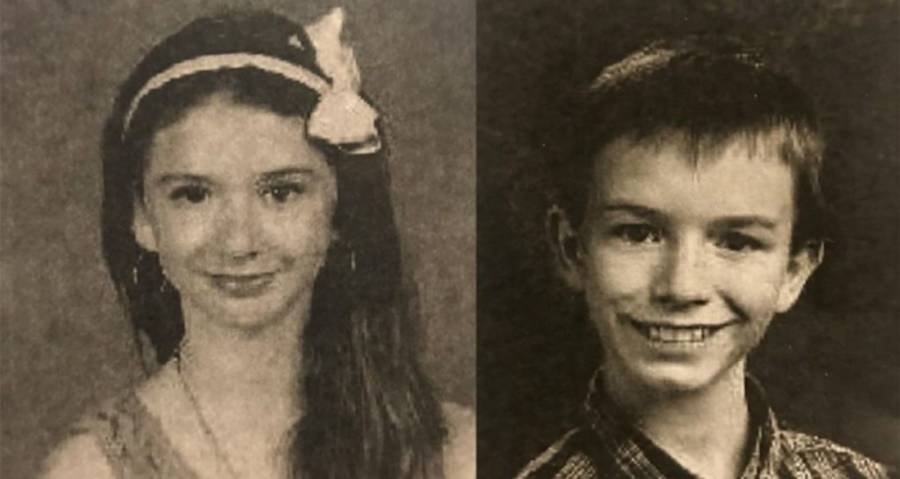 On December 20, 2018, the bodies of siblings Mary and Elwyn "JR" Crocker Jr. were discovered following a welfare check in a shallow grave behind their family's double-wide trailer, located approximately 30 miles away from Savannah. Shockingly, Mary and JR had never been reported missing, as they were homeschooled and their suffering remained hidden from the outside world. The grim discovery of their buried remains sent shockwaves through the community and beyond.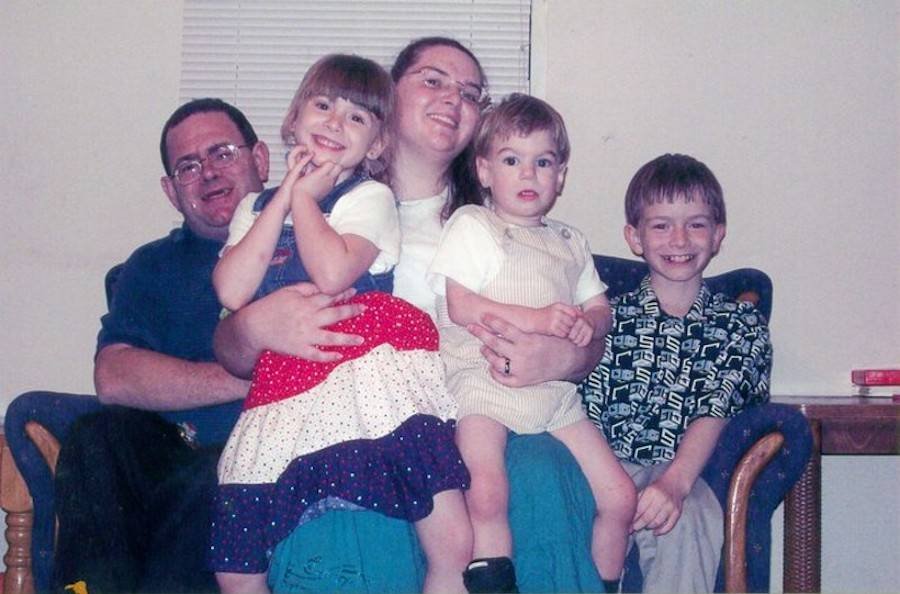 There's a Facebook photo of the family taken in 2010: Crocker and his wife, Candice Crocker, looking happy as they all squeeze onto a loveseat with the man's three kids—Mary, JR, and James, the youngest who has cerebral palsy. They're dressed up as if they just came from church. But images don't tell the whole story.
Mary was rarely given a meal
Mary Crocker's lean and frail body bore apparent signs of torture prior to her death. The severity of her abuse led officials to charge five of her relatives, including her parents, with felony murder. Mary endured beatings with household objects, taunting, and received infrequent meals that were intentionally tainted with strong substances like rice vinegar to prevent her from consuming them.
During the initial hearing, Investigator Abby Brown provided a detailed account of the Mary Crocker incident, shedding light on the extent of her suffering. Mary was confined to a dog pen for almost 24 hours each day, her body restrained with zip-ties. As time passed, her condition deteriorated, and her swollen joints made it impossible for her to fit inside the pen any longer, exacerbating her agony.
Mary's Naked Photograph In her Father's Cellphone
The discovery of a photograph on Mary Crocker's father's cellphone stands out as one of the most disturbing pieces of evidence in this tragic case. The image depicts Mary, completely naked and standing in front of the dog pen where she was confined. Her gaunt and frail appearance in the photo reflects the dire state of her health, which ultimately led to her untimely death.
The deaths of Mary and her younger brother, JR Crocker, received widespread attention and triggered intense criticism of Georgia's Division of Family and Children Services (DCFS). In 2017, DCFS declined to investigate an earlier abuse allegation made against the family due to the complaint being a year old. This decision was widely regarded as a mistake, and it prompted child welfare experts to emphasize the need for policy changes within the department.
Since then, DCFS has publicly acknowledged the error and has committed to implementing policy reforms to prevent similar oversights in the future.
During the investigation, it became apparent that Mary Crocker's younger brother, Elwyn "JR" Crocker Jr., also experienced abuse. Although charges were initially centered around Mary's death, authorities stated that JR was a victim as well. The examination of JR's body by medical officers could potentially lead to additional charges. Shockingly, JR passed away up to two years before his sister Mary, with her estimated date of death being October 28, 2018.
Mary's physical abuse involved beatings with various household objects, leaving her with a battered and gaunt body. Disturbingly, her own 11-year-old brother disclosed to the authorities that he had been coerced by their grandmother into hitting Mary with household objects. It's important to note that the brother himself has cerebral palsy and is currently under the care of others.
In terms of physical abuse, Mary was beaten with household objects and her own 11-year-old brother told the authorities that he had been forced by his grandmother to hit Mary with household objects. He himself has cerebral palsy and is now in care.
Investigator Abby Brown provided details about the extent of Mary's beatings, revealing that she was struck with items such as speaker wire, guitar wire, and fan belts from cars. This testimony paints a harrowing picture of the relentless physical abuse Mary endured alongside the starvation and teasing she experienced.
The abuse was Mary's punishment
Mary Crocker's family members revealed to investigators that they viewed the abuse inflicted upon her as a form of punishment for various reasons. They claimed that Mary was subjected to these horrors because she failed to fulfill her chores, neglected to exercise, and was accused of stealing food. The investigators uncovered shocking details about the extent of her mistreatment. Mary was confined in a kennel that her family would carry into the bathroom, where they would hose her down as a means of bathing her. They also employed food deprivation as a punishment, deliberately withholding meals from her. Additionally, they tampered with her food by adding substances like rice vinegar to make it taste unpleasant, hoping that she would refuse to eat it.
As time went on, Mary's abuse escalated further. At one point, her family resorted to using a pool ladder from outside and duct-taped her to it in an attempt to straighten her joints. This desperate and cruel act exemplifies the depths of the torment she endured. It is worth noting that during this period, Mary and her younger brother, Elwyn "JR" Crocker Jr., were under the care of their father, who worked as a Santa Claus that year for a local Walmart. The authorities brought charges of felony murder against several family members, including Mary's father (Crocker Sr., 55), her stepmother (Candice Crocker, 33), her uncle (Tony Wright, 31), her grandmother (Kim Wright), and her grandmother's boyfriend (Roy Anthony Prater, 55). The legal action was taken against these individuals aimed to hold them accountable for the tragic fate that befell Mary Crocker.
Arrest and Trial
The discovery of Mary Crocker's and her brother JR's deaths came to light after a relative heard of Mary's death and reported it to the police. The relative's report prompted the authorities to conduct a search of the family's yard, which eventually led to the grim discovery of their bodies.

"He was in his bedroom and he heard some arguing," Brown said. "He went to the kitchen to get a glass of water and he heard something about Mary being deceased and come to think of it, he has not seen Mary, since October," Tony told Brown that he thought the argument was between his mother, Kim Wright, and Elwyn Crocker Sr. 
Mark Anthony Wright, also known as Tony, informed Investigator Brown that he had overheard an argument in the house, believed to be between his mother, Kim Wright, and Elwyn Crocker Sr., Mary, and JR's biological father. Tony mentioned that he had not seen Mary since October and learned about her alleged death during the argument. Based on the evidence and information gathered, Elwyn Crocker Sr. and his wife, Candice Crocker, were arrested and charged with murder, concealing the death of another, and cruelty to children in the first degree.
Roy Anthony Prater, the boyfriend of Mark Anthony Wright, was also charged with murder, concealing the death of another, cruelty to children in the first degree, and possession of a scheduled or controlled substance. Mark Anthony Wright himself was arrested and faced charges of murder and cruelty to children in the first degree. He is the brother of Candice Crocker, the children's stepmother.
---
Read more from the website: