An 11-Year-Old girl walked into the Idaho Statehouse with her grandfather as he addressed lawmakers about the gun legislation proposal currently before the legislature. The 11-Year-old, Bailey Nielsen held a loaded AR-15 rifle the whole time.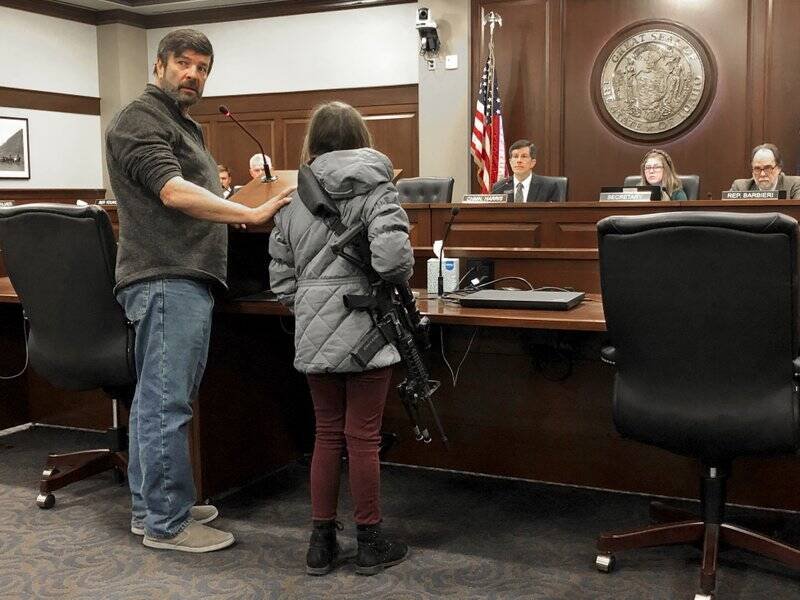 "Bailey is carrying a loaded AR-15," grandfather Charles Nielsen told the lawmakers. Bailey and her grandfather Charles were there to support a proposal that would allow visitors in Idaho to own firearms and carry a concealed handgun within city limits.
---
---
Speaking in favor of the new proposal, Charles Nielsen addressed the points for those who don't want to see it pass:
"People live in fear, terrified of that why they do not understand. [Baiely has] been shooting since she was 5 years old. She got her first deer with this weapon at 9. She carries it responsibly. She knows how to put her finger on the trigger. We live in fear in a society that is fed fear on a daily basis… When they come to Idaho, they should be able to carry concealed, because they carry responsibly."
Charles said Bailey was an example of who could responsibly handle a gun, and lawmakers should extend that to non-residents.
---
---
"When they come to Idaho, they should be able to carry concealed, because they carry responsible," he further added "They're law-abiding citizens. It's the criminals we have to worry about."
Currently, only residents aged 18 or above can carry a concealed handgun inside city limits – they don't need a permit or even training, according to summer 2019 legislation. Now, the legislation would extend that to any legal resident of the United States or a U.S. armed services member.
As Charles spoke, Bailey stood by his side holding her AR-15 slung over her right shoulder and didn't say a word. According to her grandfather, she was there to stand to set an example of the kind of responsible gun-owner that Idaho lawmakers should consider when voting on the current legislation.
However, there wasn't any notable reaction among lawmakers to the girl carrying the AR-15. The committee asked Charles no question after he finished and expressed no reaction to Bailey and her semi-automated rifle.
In fact, some Idaho lawmakers are known to carry concealed weapons in the Statehouse – even during legislative sessions where tempers can run hot. State police patrol the statehouse, and one and sometimes two are typically present at committee meetings, they might vote on a proposal intended to make it even easier to carry guns inside the state.
---
---
Republican Rep. Christy Zito, who brought the proposal forth, claims that the legislation is intended to clear up confusion about state gun laws, while other supporters say it would allow those with guns to better defend themselves if needed.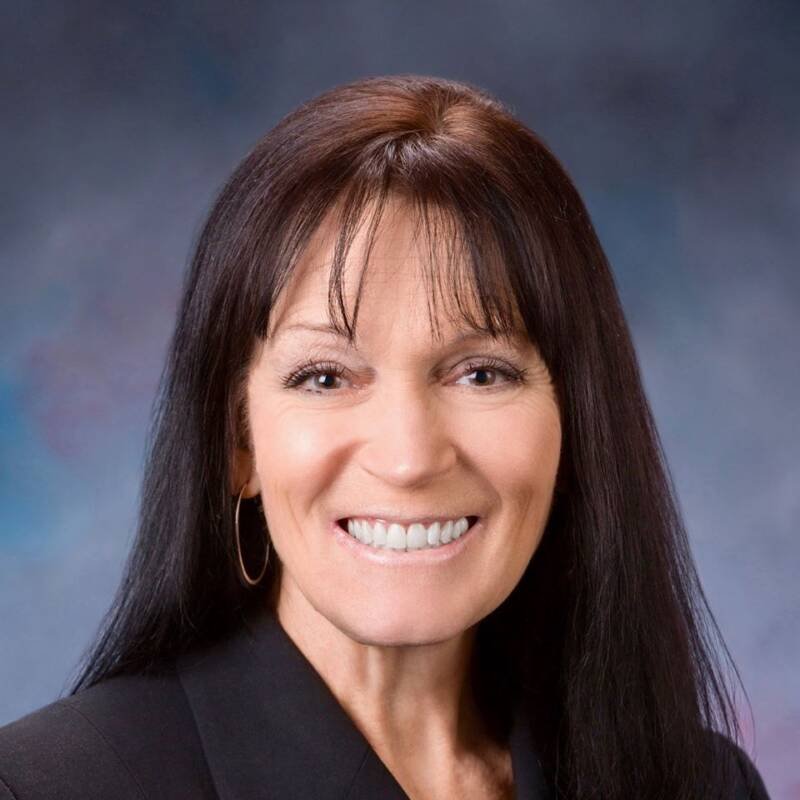 Zito herself related a story in which two men approached her vehicle with her daughter inside.
"I stand here before you today as a mother and grandmother who has had to use a firearm to defend their child. Even though I didn't have to pull the trigger, just the fact that they could see it, and they knew that I had it. was the determining factor." Zito said.
---
---
If Zito's proposal gets voted in the Idaho house, if passed, Bailey and more little girls like her may have the freedom to take their rifle where they please.
Meanwhile, opponents of the legislation say that allowing teenagers to carry a concealed weapon without any required training within city limits is a bad idea and could lead to shootings. If this bill becomes a law, Idaho would be among the handful of states that allow teenagers to carry a concealed weapon without training and permit.