If you kill a killer the number of killers in the world remains the same? Right, but not in the case of Pedro Rodrigues. Pedro is a Brazilian Serial Killer who pursued and killed other criminals. The prolific serial killer was responsible for more than 70 murders.
Rodrigues also known as Pedrinho Matador (Killer Petey) was born on a farm at Santa Rita Do Sapucai, Brazil on June 17, 1954. He was born with a damaged skill as a result of beating his mother took from his father while she was pregnant. He was also physically abused by his father during his childhood.
Rodrigues claimed that he first felt his urge to kill at the age of 13, when he planned to murder his cousin by pushing him into a sugar cane press but he was unsuccessful in the attempt.
Rodrigues committed his first murder when he was just 14 years old, and the victim was his town's vice-mayor.
Rodrigues's father was fired from his job, who worked as a school guard, for allegedly stealing food from the school. So Rodrigues shot the vice-mayor of Alfenas in front of the city hall with a shotgun.
A month later he killed a guard at the school who was supposed to be the real thief.
After his killings he fled to the area of Mogi das Cruzes in Sao Paulo, Brazil, where he started to burglarize local slums.
At São Paulo Rodrigues fell in love with a woman, Maria Aparecida Olympia, they lived together until she was killed by some gang members.
Angered by the death of his love Rodrigues committed a massacre during a wedding organized by the gang's leader, where he and his friends killed seven people and injured sixteen others. At that time Rodrigues was not even 18 years old yet.
Months after the massacre, Rodrigues discovered that his favorite cousin's boyfriend had impregnated her but refused to marry her; he shot him in anger.
The next murder Pedro Rodrigues Filho committed was also in vengeance. This time the victim was his own father, the same man for who he committed his first murder.
When Rodrigues found out that his father was in prison for murdering his mother with a machete, he visited his father in the local prison and killed him by stabbing him 22 times.
This time it was not just the killing that terrorized the locals, Rodrigues proceeded to cut out his father's heart before chewing on it.
Murder in Police car
Pedro Rodrigues was finally arrested on May 24, 1973. He was placed in a police car with two other criminals, including a rapist.
When they arrived at the station, and cops opened the car door they discovered that Rodrigues had killed the rapist.
After he was taken to prison, he continued to kill people, claiming the lives of 47 inmates. He sometimes killed him inmates because of his past as a killer of criminals, which resulted in most of his prison inmates hating him.
According to his fellow prisoner, Rodrigues is a phenomenon of survival in the harsh prison regime, as a prisoner it is hard to survive that long. Rodrigues killed and wounded dozens of his fellow criminals to survive.
Once Rodriguez was attacked by five prisoners, he killed three of them and injured the other two. Rodrigues also killed a cellmate a because he "snored too much" and another inmate because "he did not like his face"
To leave no doubt about the loves to kill, he tattooed on his left arm: "I kill for pleasure", recently covered by another tattoo.
Rodrigues could be described, according to psychiatrists, as a psychopath – someone with no remorse and no compassion for others.
Although he was sentence to 126 years in prison, he was to be released, because Brazilian law prohibits anyone from spending more than 30 years in prison — although there was a 1934 decree, signed by then-president Getúlio Vargas, which allowed psychopaths to be maintained indefinitely in psychiatric establishments for treatment.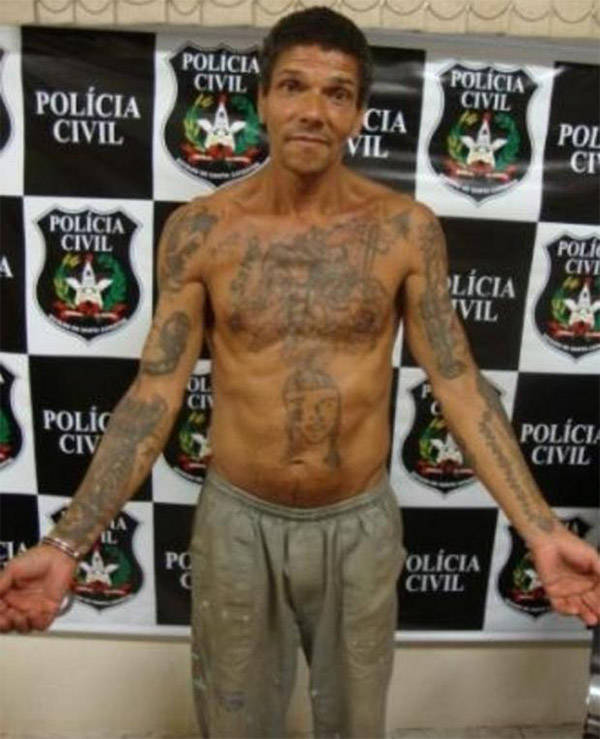 Because of the crimes committed inside the prison, his sentence was increased for almost 400 years. But by Brazilian law, the maximum prison sentence is 30 years.
He served an additional four years for the murders he carried out in prison, so after staying in prison for 34 years, he was released on April 24, 2007.
Rodrigues was later recaptured on September 14, 2011, and was convicted of rot and false imprisonment. He admitted that his only motivation to be released was the fact that he had his girlfriend outside of prison.
He was later sentenced to 128 years in prison for the charges. He was later released in 2018.
Pedro Rodrigues Filho now?
After 42 years in prison and over 70 murders, 65-year-old Rodrigues now comments crimes on his youtube channel and is preparing a documentary about his life.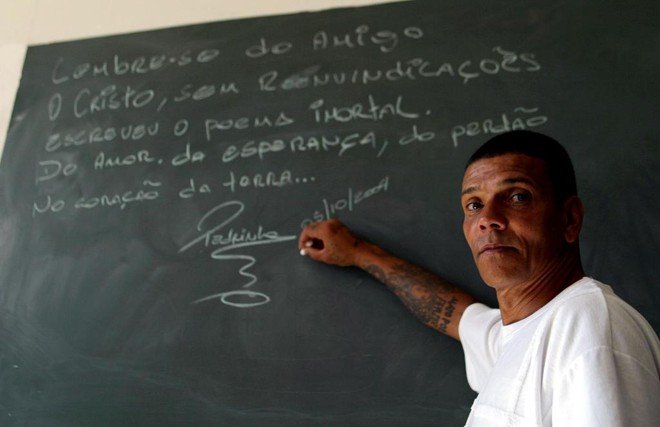 His channel has over 130K subscribers and over 8 million views. The idea came from his friend, 31-year-old Pablo Silva, who also produces the videos. Among the topics he comments are crimes such as the deaths of the little dog in the Carrefour supermarket at Osasco, of footballer Daniel, and of student Rayane Alves.
"I didn't hit her. I killed her, but I never hit her." — Ed Kemper Quotes.