Standing in the dark bathroom facing a mirror, and chanting her name three times; "Bloody Mary, Bloody Mary, Bloody Mary" and Bloody Mary ghost is said to appear right behind you, sometimes holding a baby, and other times telling you how she will come after you.
The Folklore legend, Bloody Mary is called in many summer camps and slumber parties, and possibly at least someone may have actually witnessed a howling lady drenched in blood in the mirror standing behind their back when her name was chanted.
But there is a sad, and true story wound up in this folklore. The real Bloody Mary story is sadder than scary. Bloody Mary actually was a child of a Royal Family, and she was Queen Mary I, born unwanted.
Bloody Mary — Queen Mary I of England or Mary Tudor
Mary I born on 18 February 1516, also known as Mary Tudor, was the queen of England and Ireland from July 1553 until her death. The only child of Henry VIII and his first wife Catherine of Aragon, to survive infancy in the Palace of Placentia, after a lot of miscarriages by Catherine.
But unfortunately, Queen Mary was regarded as disappointed due to the fact that she was not a male and not the heir to the throne. Not only by king Henry but by all of England she was the unwanted first child in the Royal Family.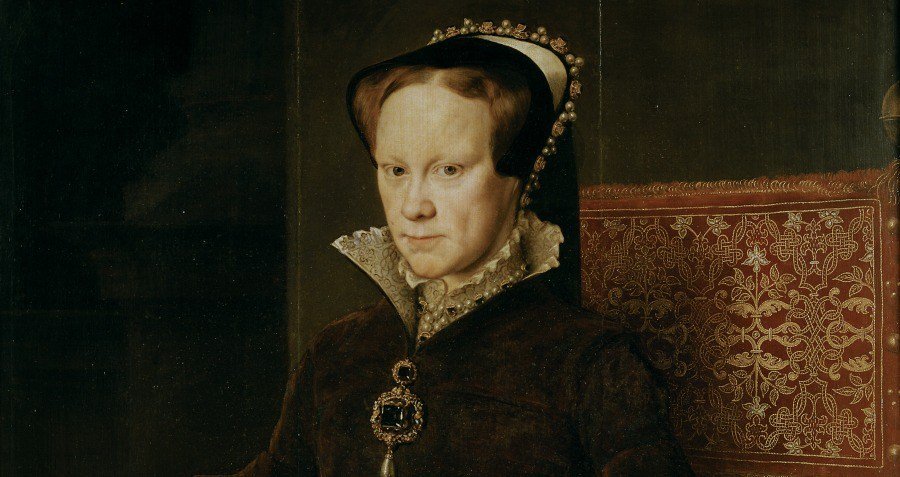 This led Henry to annul his marriage with his first wife and left 17-year-old Mary separated from her mother, she was not even permitted to visit her mother's deathbed. Mary suffered menstrual pain and irregular cycles from her puberty perhaps simply due to the stress of being a daughter to her father who married Anne Boleyn, Catherine's maid of honor.
Boleyn also disappointed Henry by giving birth to yet another daughter, Elizabeth. But this led to Mary's succession being transferred to her newborn half-sister. Mary's servants were dismissed and she was sent to join the household of the infant Elizabeth at Hatfield, Hertfordshire.
Boleyn was later beheaded for treason and adultery, but Mary's name was damaged enough and her rank was pushed down by her younger sister Elizabeth.
Becoming "Queen" Mary again
Despite all the odds, hatred, being abandoned, and a lot of trauma from an early age, Mary eventually became England's first queen regnant, in 1553 at the age of 37. She knew the best of what the people of England would expect from her, an heir who was the most important of everything else.
Knowing what needs to be done, Queen Mary married Philip of Spain hoping to conceive an heir to the throne. "For the first time since she was 14 when her father's eye had first lighted on Anne Boleyn, she was truly happy."
Soon after two months of marriage to Philip, Mary's greatest wish come true, being pregnant.
At that age of time when there were no pregnancy tests, and only pregnancy symptoms could tell if a woman is pregnant or not, including swelling of the breasts and an ever-growing abdomen, the people of England remained suspicious of Queen Mary's pregnancy, and rumors of a false pregnancy started spreading.
Only time could have told the truth and so they waited. Mary went into a private chamber where she was kept for weeks before her expected due date. The big day arrived but the baby didn't.
The news almost immediately spread across the country, with some claiming their Queen had delivered a boy, and others claiming she was never pregnant and had plans to take a baby birthed by another woman.
Nothing was explained and was understandable about what was happening to her body, her belly started to shrink but Mary continued to wait as those around her slowly lost all hope.
From Queen Mary to Bloody Mary Story
Queen Mary finally left her chamber, childless and alone like never before, but her bad fortune never left her, during the time of her unexplained pregnancy the people of England were divided between Protestants and Catholics.
Mary aggressively attempted to reverse the English Reformation which led to the stacked executions of around 283 people, mostly by burning. This led to the origination of the name and Bloody Mary story since now Queen Mary gained the name "Bloody Mary" from her  Protestant opponents.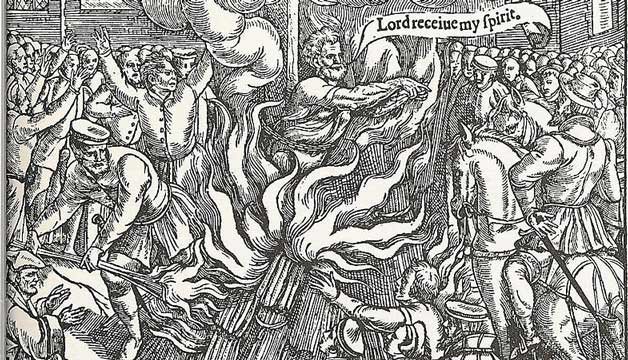 Years later, Mary thought she was pregnant again. Although this time, not even his husband was convinced of her being pregnant and no child was born again, and Mary was forced to accept that Elizabeth would be her lawful successor.
Being weak and ill and in pain, possibly from ovarian cysts or uterine cancer, Queen Mary died on 17 November 1558, aged 42, But her name could still be heard chanting, usually in a group play, expecting to summon the Bloody Mary, holding the child which was never born, drenched in the blood of people she ordered to kill. Will you try chanting Bloody Mary thrice?
---
Like reading about Bloody Mary Story? You will also like reading about True Story behind Annabell Doll and how it even appeared in the "Aquaman" movie. You might also like reading about the Horrifying cases Ed and Lorraine Warren investigated.