Italy has crossed 100,000 COVID-19 cases, with a total of 101,739 cases and now Italy becomes the second country to cross the six-figure mark.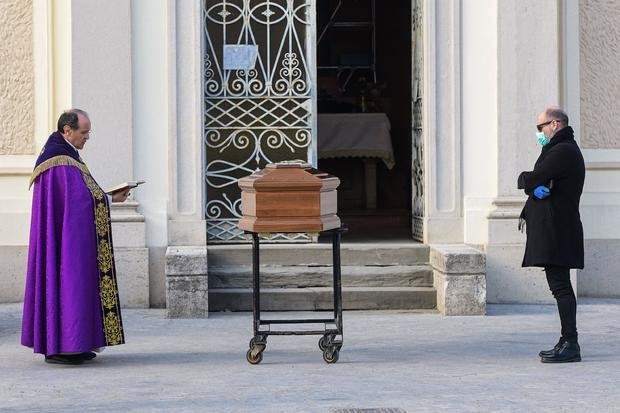 There have been 11,591 fatalities but on the brighter side 14,620 people have recovered.
Italy has the highest rate in Europe since the start of the emergency, but at the same time, people are still hopeful that the worst has happened.
The number of recovered cases has peaked to 1,590 in a single day.
Specifically, the civil protection agency, which is in charge of communicating the figures of the contagion on a daily basis, reports that new cases have increased of 1,648 from yesterday, bringing the count of people who are currently positive to the virus to 75,528, while 812 have passed away in the last 24 hours, for a total count of 11,591. Recovered people are 14,620 since the start of the epidemic.
It has been 40 days since the "patient 1", a 38- year old man from the town of Codogno, in the south of the Lombardy region, was found.
Since then the government has adopted stringent measures to limit the contagion and work toward stabilization in the number of cases. The world health Organization is following Italy's developments closely in treating the epidemic and it has praised the country's work to contain it.
"We do hope that Italy and Spain are nearly there, but the virus won't go down by itself, it needs to be pushed down through public health efforts", said Dr. Mike Ryan, a World Health Organization top emergency expert. Referring specifically to Italy, Ryan also added: "We should start to see stabilization. The cases we see today really reflect exposures 2 weeks ago".
More about Coronavirus
"We are going in the right direction and we should not change our strategy. The process of going back to normal will not happen overnight, it will be gradual, but the objective is to manage to contain the issue at this moment, to anticipate any other epidemic hotbeds, especially like those we have seen (in the North of Italy) and restore to whatever extent possible a normal lifestyle", said the president of the Board of Health Franco Locatelli.
The country has been on lockdown since 9th March, when he government of Italy under Prime Minister Giuseppe Conte imposed a national quarantine, restricting the movement of the population except for necessity, work, and health circumstances, in response to the growing pandemic of COVID-19 in the country.