Authorities said Saturday that a prolific serial torturer known as "The Dating Game Killer" died while awaiting execution in California. Rodney James Alcala died at the age of 77.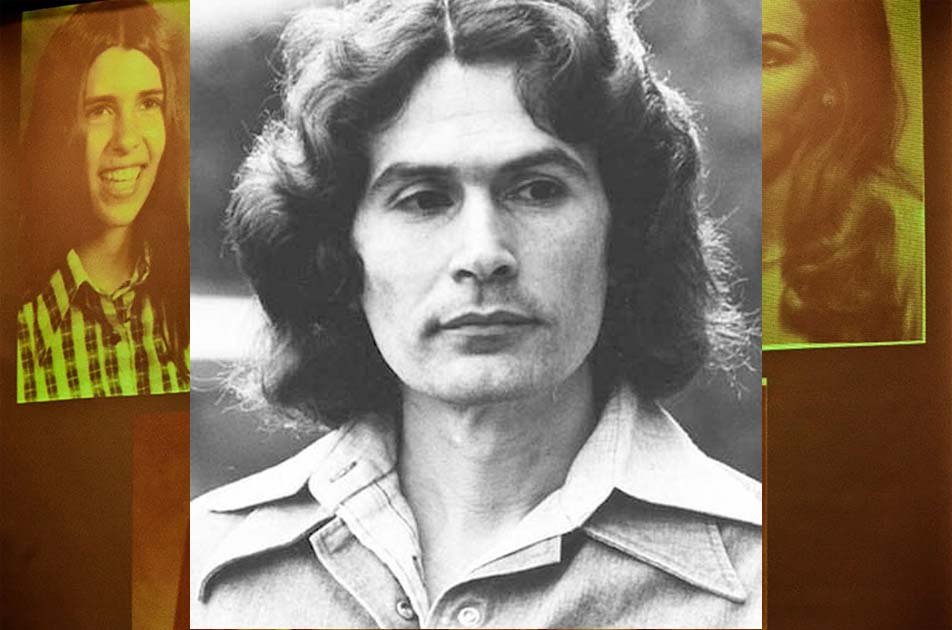 He died of natural causes at a hospital in San Joaquin Valley, California, prison officials said in a statement.
Alcala was sentenced to death in 2010 for five slayings in California between 1977 and 1979, including one of a 12-year-old girl, though authorities believe he may have killed up to 130 people across the country.
The California Supreme Court overturned that decision in 1984 and granted Alcala a new trial.
Alcala was convicted of murder and sentenced to death for Samsoe's murder again in 1986. However, the sentence was overturned in federal appeals court in 2003, and Alcala was granted a new trial, according to the CDCR.
In 2010, Alcala was convicted of the girl's murder, as well as the murders of four other women, in Orange County. According to the CDCR, the four other convictions were for the murders of 18-year-old Jill Barcomb and 27-year-old Georgia Wixted in 1977, 32-year-old Charlotte Lamb in 1978, and 21-year-old Jill Parenteau in 1979.
The serial killer was also charged with murder in New York, where he was extradited and indicted in 2012 for raping and killing two 23-year-old women – Cornelia Crilley, a flight attendant who he strangled to death with pantyhose in 1971, and Ellen Jane Hover, a nightclub owner's daughter who he strangled in 1978.
Evidence from the California murders, such as vicious bite marks found on his victims' breasts, aided prosecutors in charging Alcala with the New York murders.
On those charges, Alcala pleaded guilty and was sentenced to an additional 25 years to life in prison.
In 2016, he was charged again after DNA evidence linked him to the death of a 28-year-old woman whose remains were discovered in a remote area of southwest Wyoming in 1977. However, a prosecutor stated that Alcala was too ill to stand trial in the death of the woman, who was six months pregnant at the time of her death.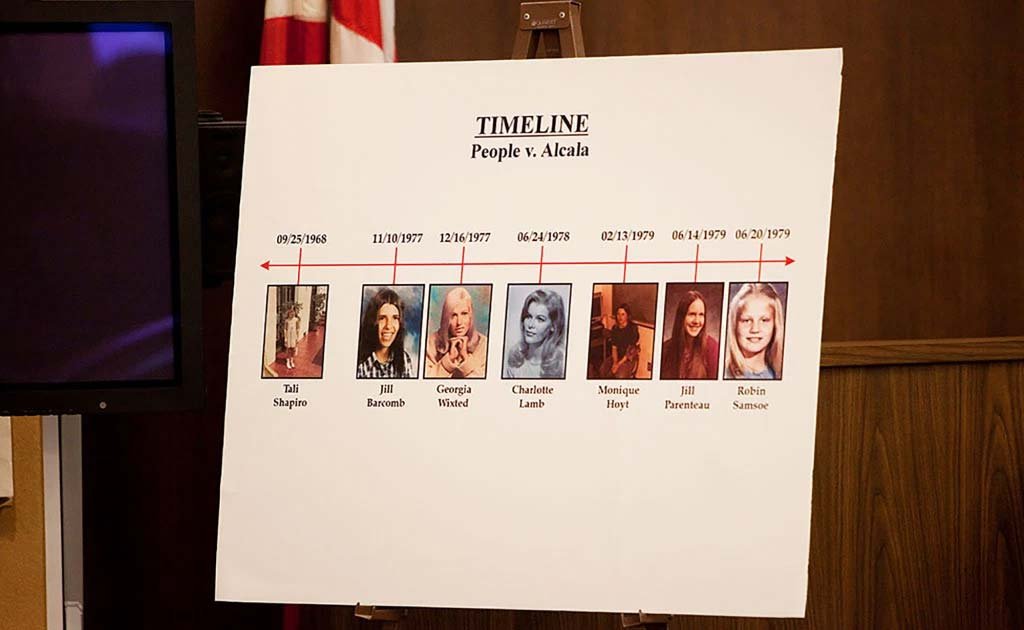 California's death row is located near San Francisco in San Quentin State Prison, but Alcala had been housed more than 200 miles away at a prison in Corcoran where he could receive medical care around the clock for years.
Prosecutors claimed Alcala stalked women like prey and took earrings from some of his victims as trophies.
"You're talking about a guy who is hunting through Southern California looking for people to kill just for the hell of it," Orange County, California, prosecutor Matt Murphy said during his trial.
According to investigators, his true victim count may never be known.
Though Gov. Gavin Newsom has imposed a moratorium on executions for the duration of his term, earrings played a role in his incarceration.
At Alcala's murder trial, the mother of 12-year-old Robin Samsoe testified that a pair of gold ball earrings discovered in a jewelry pouch in Alcala's storage locker belonged to her daughter.
But Alcala claimed ownership of the earrings, claiming that a video clip from his 1978 appearance on "The Dating Game" shows him wearing the studs nearly a year before Samsoe's death. He denied the murders, citing inconsistencies in witness accounts and descriptions.
Prosecutors in California said Alcala also took earrings from at least two of his adult victims as trophies.
Prosecutors said two of the four women were posed naked after their deaths, one was raped with a claw hammer, and all were repeatedly strangled and resuscitated to prolong their agony.
One victim's DNA was found on a rose-shaped earring in Alcala's possession, and his DNA was found in her body, according to investigators.
Following the verdict, authorities released more than 100 photos of young women and girls discovered in Alcala's possession in the hopes of connecting him to other unsolved murders across the country.
"There's murder and rape, and then there's the unmistakable carnage of a Rodney Alcala-style murder," said Bruce Barcomb, the brother of 18-year-old victim Jill Barcomb, as Alcala was sentenced to death.
Death row inmates in California are typically housed at San Quentin State Prison, but Alcala was transferred to a prison in Corcoran, California, to receive medical treatment, according to NBC News.
According to the statement, Alcala may be connected to other murders in California, Washington, New York, New Hampshire, and Arizona. According to the CDCR, there are currently over 700 inmates on death row in the state.