German police arrested four members of a gang suspected of running one of the world's largest child abuse image websites, which has over 400,000 members worldwide, police and prosecutors announced Monday.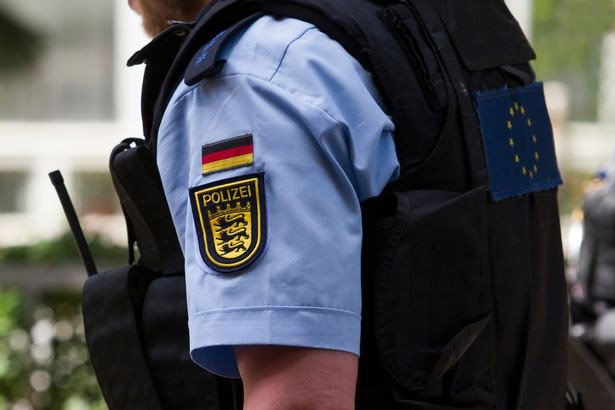 The Boystown platform, which had over 400,000 international subscribers and was active for nearly two years, was only accessible via the dark net. According to the BKA(Federal Criminal Police Office Germany), the site is no longer operational, and an unspecified number of related chat sites have also been shut down.
The dark web is a notorious layer of the internet that many people are unaware of. You won't be able to find its pages on mainstream search engines like Google; instead, you'll need to use a specialized web browser like Tor to access it at all.
Police raided seven properties linked to the site in North Rhine-Westphalia, Bavaria, and Hamburg, arresting four German men, including the site's administrators. A 40-year-old from Paderborn in Western Germany, a 49-year-old from Munich, and a 54-year-old German resident in Paraguay have been detained in Frankfurt since mid-April.
The three suspects arrested in Germany are accused of creating and maintaining the website, as well as providing members with tips on how to avoid being arrested. One of them, a 64-year-old from Hamburg, is accused of personally uploading over 3,500 photos.
According to authorities, the platform was "one of the world's largest child pornography darknet platforms" and had been active since at least 2019. Pedophiles used it to exchange and view pornography of children and toddlers from all over the world, the majority of whom were boys.
"Furthermore, members of the platform received safety instructions from them for secure surfing on 'Boystown,' to minimize the risk of discovery by law enforcement authorities," according to the BKA.
There were two chatrooms where users could communicate in addition to the visual content, which the BKA said contained content depicting the most extreme sexual abuse of small children.
The site "served the worldwide exchange of child pornography by platform members, whereby primarily recordings of abuse of boys were exchanged."
According to police, the site was set up to make it easy to find images and videos of "the most serious sexual abuse of young children."
"Online child offender communities on the dark web exhibit considerable resilience in response to law enforcement actions targeting them," Europol said in a statement.
"Old communities are being revived, new communities are being established, and strong efforts are being made to organize and administer them."
The case is the latest in a long line of international efforts to stop the spread of child abuse images on the dark web. In an attempt to shut down other, similar sites, more raids and arrests could be made.
"In the darknet, there were and still are several sites similar to Boystown. As a result, investigations into who is behind these dark we sites will continue "In response to an NBC News question, said Julia Bussweiler, a public prosecutor.
Eva Kühne-Hörmann, the justice minister for the state of Hesse, where three of the men are being held, called the police investigation a "fantastic investigative success story in the fight against sexualized violence against children and young people."
She stated that it sent a clear message to those dealing with images of child abuse that "the oxygen for people who participate in the spread of photos and videos is getting increasingly thin."
Germany's top security official expressed gratitude to the authorities for their success.
"This investigative success sends a clear message: Those who attack the weakest are not safe anywhere," said German Interior Minister Horst Seehofer. "That is what investigators work for all hours of the day and night, online and offline, all over the world."
"We will do everything in our power to protect the children from these heinous crimes," he added.