On May 25, 1996, Kristin Smart, a freshman at California Polytechnic State University in San Luis Obispo, vanished. Her body still has not been found. Paul Flores has been a person of interest in the case for a long time.
Paul Flores, a former classmate has been arrested on suspicion of murder in connection with the 1996 disappearance of Kristin Smart, a California college student whose body has yet to be found, authorities announced at a press conference on Tuesday.
Ruben Flores, Paul's father, has been arrested on suspicion of accessory to murder and is being held on $250,000 bail, according to Parkinson, who also stated that authorities are still looking for Smart's body.
Flores' arrest comes nearly a month after the Sheriff's Office designated him as the "prime suspect" and conducted a cadaver dog and ground-penetrating radar search of his father's Arroyo Grande property.
"It's not over until we get Kristin back to them [her family]," Parkinson said. "We've made a commitment to them. We will not give up until Kristin is fully recovered."
Parkinson did not go into detail about the circumstances that led to the charges filed against either suspect. The Central Coast law enforcement agency has served 41 search warrants, searched 16 locations for physical evidence, and submitted 37 older items for DNA testing since 2011. Hundreds of people were interviewed, and nearly 200 new pieces of physical evidence were discovered.
Parkinson stated, "I am confident we have enough of a case to prove beyond a reasonable doubt."
"Paul Flores has remained a person of significant interest throughout our investigation," he added. "As the case progressed, he became a suspect, and then the main suspect."
Flores was detained for a short time in February and April 2020 but was then released. Authorities said they searched Flores' and his parents' homes.
Smart's case resurfaced in the news in mid-January after her mother, Denise Smart, revealed that the Federal Bureau of Investigation had recently contacted her about her daughter's case, telling her to stay tuned for news — but that the news would be unexpected.
The Smart family later said they had been in contact with a retired FBI agent in a statement released days later, and that no announcement was imminent, according to both the family and local authorities.
Paul Flores Was the Last Person To See Her Alive
In 1996, 19-year-old Smart went missing after attending an off-campus party on Memorial Day weekend's Friday. Flores, now 43, was the last person to see her alive after volunteering to walk her home from the party in her inebriated state.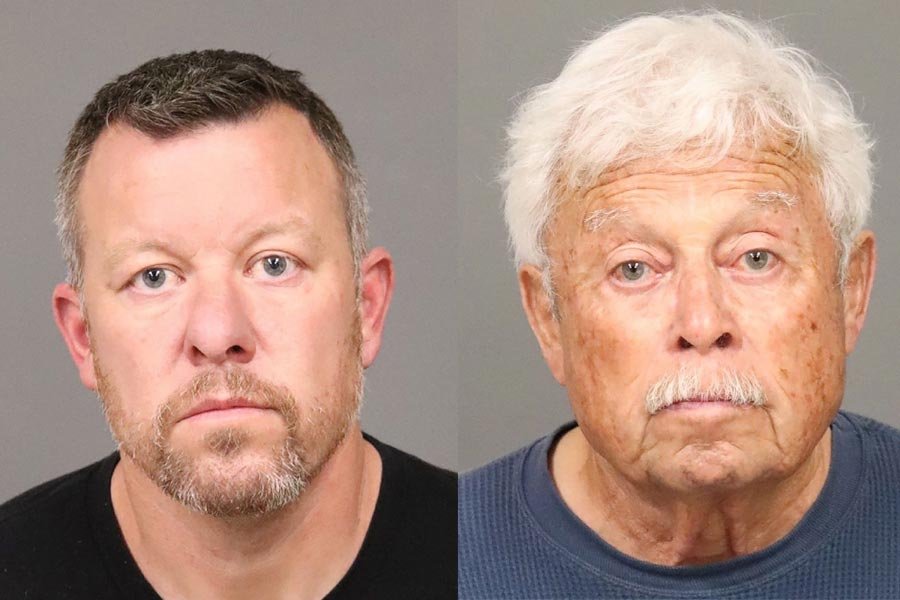 After Smart's disappearance, Flores was questioned by campus police. When asked about a black eye he had, he said he got it in a pickup basketball game, but authorities became suspicious when one of his friends later told them Flores had the bruise when he showed up to play.
However, he later admitted that was a lie and told authorities that he got the bruise while working on his truck before concluding the interview.
Investigators from the sheriff's office searched Flores' dorm room with four cadaver dogs later that year, after he had returned home for the summer, and the dogs keyed in on Flores' mattress, according to police.
Flores had never been charged despite the fact that he had remained a person of interest in the case ever since. When he was deposed in a 2005 wrongful death civil suit brought against him by Smart's parents, he invoked his Fifth Amendment right to remain silent, the case was dropped eventually by smart's family.
After the arrests were made public, the Smart family issued a statement. The following was part of the statement: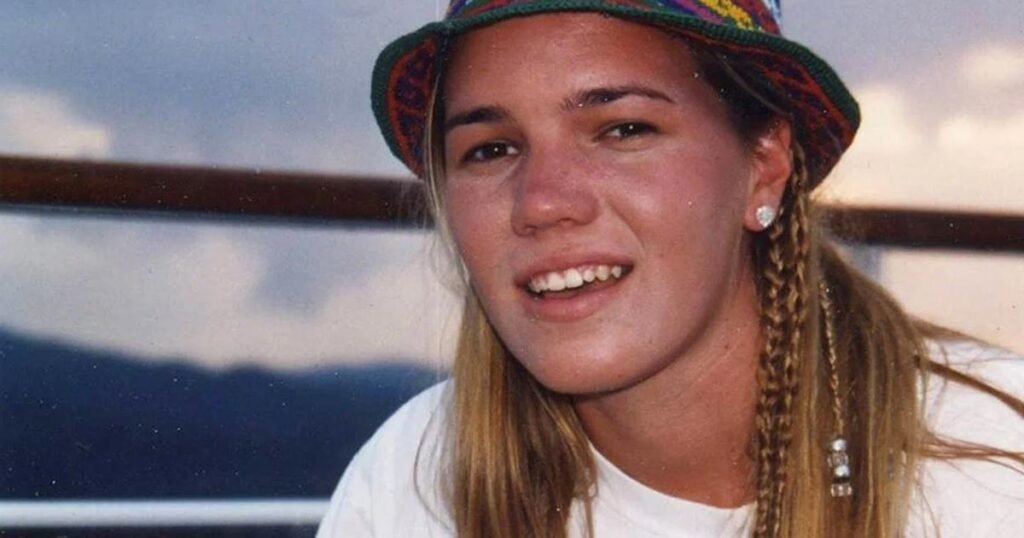 "For over twenty-four years, we have waited for this bittersweet day. It is impossible to put into words what this day means for our family; we pray it is the first step to bringing our daughter home. While Kristin's loving spirit will always live in our hearts, our life without her hugs, laughs and smiles is a heartache that never abates. The knowledge that a father and son, despite our desperate pleas for help, could have withheld this horrible secret for nearly 25 years, denying us the chance to lay our daughter to rest, is an unrelenting and unforgiving pain. We now put our faith in the justice system and move forward, comforted in the knowledge that Kristin has been held in the hearts of so many and that she has not been forgotten."
UPDATE on Kristin Smart Case:
According to District Attorney Dan Dow, prosecutors charged Paul Flores with first-degree murder and his father, Ruben Flores, with accessory after the fact murder for assisting him in concealing Smart's body, which has never been found.
Flores allegedly murdered Smart in his dorm room, according to Dow. Investigators believe they know where the body is buried, but have yet to find it or reveal the location, after resuming their search at his father's property in nearby Arroyo Grande on Tuesday.
"We have evidence that we believe Mr. Flores committed some kind of criminal act against other people who have yet to be identified," Dow said. "Sexual assault is a concern for us."
Paul Flores, who lived in the San Pedro area of Los Angeles, frequented bars in recent years and may have committed other sexual assaults, according to Dow. He didn't say what the investigators discovered, but he did say they're looking for more crime victims.
Prosecutors announced in court that they would seek to use evidence of other sex crimes to prove Flores attempted to rape Smart.