Over the course of a decade, a man who spent £400,000 on cocaine has spoken out about his recovery. Here's his story. Nathan King, from Cambridge, has shared his story on TikTok in the hopes of assisting others who may be in the same situation.
He began using cocaine when he was 18 years old, using it to 'feel good' and boost his confidence at parties and events. However, as time went on, the 36-year-old increased his dosage to the point where he could no longer breathe through his nose.
He admitted to being addicted to coke for ten years but claims to have been using it for two decades. Nathan, on the other hand, has now announced that he has been drug-free for more than three months.
"I used cocaine as a feel-good drug," the full-time entertainer said.
"I've always been an outgoing, friendly, and enjoyable person to be around, but I guess I felt empty at times, and I thought I needed coke to make me even more outgoing and confident."
"After a few years of using, I became so accustomed to the dopamine rush and euphoria that I began to use drugs to cope when I felt down, sad, hurt, or upset."
"I lost control of it after about five years."
"I was using once a week at this point because it had become my norm; it went hand in hand with a drink, so the more I went out for drinks, the more cocaine I took."
I'd use until I couldn't breathe through my nose at this point.
Nathan would deceive his family and friends to fund his drug use.
"Cocaine was always in control of whatever plans I made; it had to be in place first."
He stated, " "Over the years, I stole from family and friends, lied, hid things, and was dishonest about my use, which led to me being dishonest about a lot of other things as well.
"I was constantly twisting the truth, pleasing others, and telling people what I thought they wanted to hear.
"I'll be sorry for the way I treated my family for the rest of my life."
Nathan's drug use became more serious in September 2020. After a personal tragedy that he doesn't want to talk about, he began to take it all day long, selling his possessions to buy more.
Nathan used his TikTok to explain the five steps of addiction:
Experimentation
Regular use and abuse
Dependency and Tolerance
Addiction
Detox, Treatment, Recovery
He hit rock bottom at the end of the year, and on the 18th of December, when a family member drove him to rehab, he had a "spiritual awakening."
"I could relate to what everyone was saying after just speaking with my peers," Nathan explained. "In rehab, I learned to be honest, real, upfront, and open – all of these things that I hadn't done in years."
He claims he has regained his sense of self and is working to rebuild his relationships.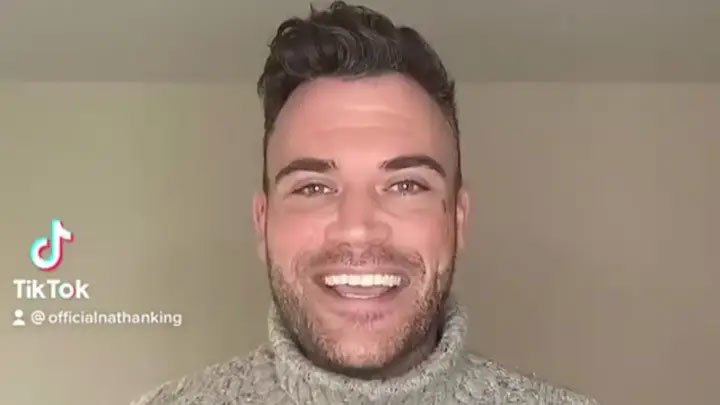 Nathan stated, "Over the years, I've hurt a lot of people, and I owe them everything".
"I owe everything to my family, rehab, therapists, and councillors; I would be dead if it weren't for them.
"I now wake up with a smile on my face. I'm honest, open, and genuine, and I'm who I am!"
He continued, " "Please speak up if you or someone you know is struggling with addiction.
"It's exhausting to be an addict. "It's a lot of work, and you often don't have anyone to talk to because you feel so alone, but please know that you're not alone.
"Help is available, and life without drugs or alcohol is incredible.