Natasha Ryan was 14 years old when she went missing from Rockhampton in 1998. Her disappearance occurred around the same time that several girls and young women went missing in the area, prompting police to investigate the possibility that she was the victim of a local serial killer.
Natasha, an Australian woman, went missing on August 31, 1998. Police initially suspected Natasha's best friend, Maioha Tototaua, who was 15 at the time of her disappearance, but they later accused local serial killer, Leonard Fraser.
For nearly five years, the traumatized family of a missing schoolgirl believed she was the victim of a psychopathic serial killer. They mourned her death and held a memorial service in her honor, while her suspected murderer faced justice in court. The strange truth, however, was hidden in a cupboard much closer to home, in a case that captivated and enraged Australia.
The Disappearance of Natasha Ryan
Natasha was dropped off at Rockhampton High School by her mother, Jennifer Kerwin, on August 31. But, unlike any other day, she did not return home later that evening, worried, Jennifer called the police and reported her missing.
Natasha had already run away from home once in the month before her disappearance, with the help of her 22-year-old boyfriend Scott Black. She was discovered after only two days, and Scott was fined $1000 in November 1999 for wilful obstruction of police. Scott claimed that he only helped Natasha because she threatened to kill herself.
Natasha was labeled a "troubled teen" because she had a history of school suspensions, drug use, and self-harm. When her disappearance was combined with the fact that she had run away from home just a month before, the police initially did not take her disappearance seriously.
Natasha was one of several females reported missing in Rockhampton in 1998 and 1999. Julie Turner, 39, went missing three months later in December. Beverly Leggo, 36, was last seen in March of 1999, and Sylvia Benedetti, 19, and Keyra Steinhart, 9, went missing in April. Fear gripped the city as they realized a crazed serial killer was on the loose. An extensive search was launched.
More than a hundred volunteers banded together in the hope that Natasha would be found alive — if at all.
Jennifer and Robert, Natasha's parents, feared she had been abducted by a crazed lunatic as the hours turned into days and days into weeks, and they were convinced they would never see their daughter again.
Then, in May 1999, a man named Leonard John Fraser, later known as the Rockhampton Rapist, was charged with the rape and murder of Keyra. He confessed to the murders of Natasha, Sylvia, Beverly, and Julie while awaiting trial, and even drew a map to where the authorities could find Natasha's remains, but they were never found.
Natasha's parents held a memorial service on what would have been her 17th birthday in May of 2001, nearly three years after their beloved daughter died, and said their final goodbyes. Their marriage could not survive the tragedy, and they eventually divorced.
Natasha's parents would get the shock of their lives nearly two years later when their daughter appeared to have returned from the dead.
Natasha's Ryan trial
During Fraser's murder trial in Brisbane on April 11, 2003, police prosecutor Paul Rutledge informed the court that Fraser was not guilty of Ryan's murder. When Rutledge made the announcement, Ryan's father, Robert Ryan, said he almost passed out.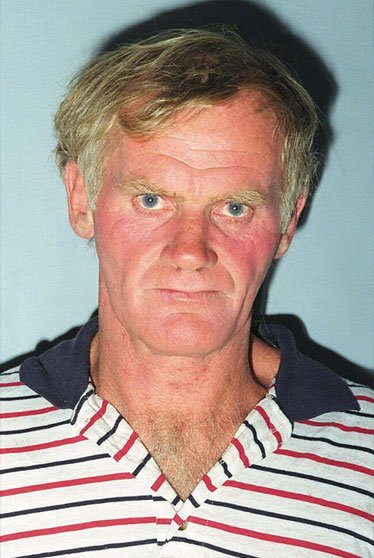 Natasha's location had been revealed in an anonymous note sent to the cops. It turned out she had been alive and well the whole time, living with Scott just five minutes from her childhood home.
She was, in fact, still alive and well, living with Scott just five minutes from her childhood home.
Natasha, then 18 years old, went to her own murder trial four years and eight months after she vanished. She claimed that she had never met Leonard in court. She'd simply left home because she couldn't stand her mother's strict rules or their tumultuous relationship. Natasha despised her school, home, and life, so she created a new one for herself.
Natasha claimed that while in hiding, she began to regret her decision and felt compelled to mend her relationship with her mother, but that the deception had gone on for far too long and that it was far too late.
Natasha would have remained "dead" if it hadn't been for the anonymous note, which was thought to have been written by a relative of Scott's.
Natasha and Scott had gone to great lengths to keep her identity hidden. She'd been cooped up for nearly a decade. Natasha would close the curtains during the day and hide inside a bedroom closet when visitors came to see Scott, which is exactly where the cops found her crouching on April 10, 2003, when they raided his home.
Despite becoming known as "the Girl in the Cupboard" and the media leading the public to believe that Ryan spent the majority of her time in a cupboard, it was soon discovered that she only used it to hide when visitors came to see her boyfriend. Ryan walked around the house the rest of the time, but always with the curtains drawn. She was also said to have gone outside a few times, but only under the cover of darkness, including a visit to the beach at midnight.
Despite the fact that Ryan was still alive and casting doubt on the evidence that led to Fraser being charged with Ryan's murder, Fraser's defense counsel did not file an appeal for a mistrial, and the trial continued. Ryan appeared in her own murder trial on April 30, 2003, to answer questions. She testified in court that she had never met Fraser and had no knowledge of the witness who claimed to have seen her in the presence of Fraser before she went missing.
Soon after Ryan was discovered alive, it became clear that Ryan and Black would face criminal charges for their role in the bogus investigation into her murder. In 2005, Rockhampton District Court Judge Grant Britton sentenced Black to three years in prison for perjury, with two years suspended, after he pleaded guilty to lying to investigating police officers about Ryan's whereabouts.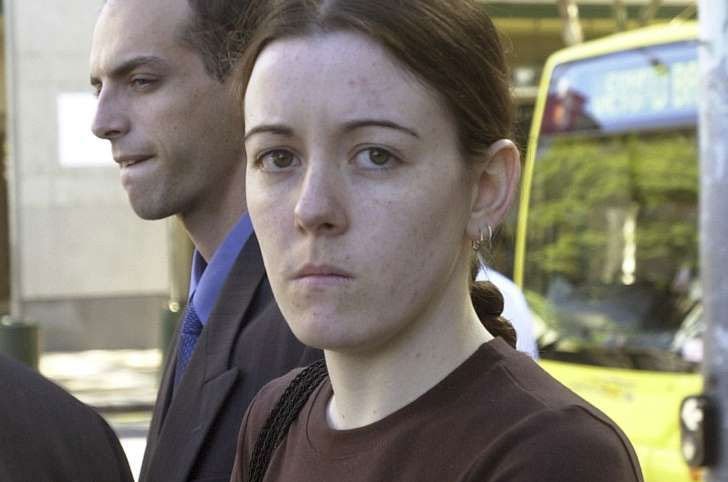 Ryan was convicted of causing a false police investigation in 2006 and fined $1,000. Terry Gardiner, a police prosecutor, produced the $120,000 contract Ryan had signed with PBL as proof of Ryan's ability to pay back at least some of the $151,000 police investigations into her murder.
However, Magistrate Annette Hennessy ruled that Ryan lacked the financial means to pay the investigation's costs. During the same court proceedings, Black was convicted, fined $3,000, and ordered to pay $16,000 in investigation costs.
Natasha and Scott married in 2008 and sold wedding photos to Woman's Day for an additional $200,000. Natasha is a licensed nurse, and the couple has three children together. Prior to their wedding, they signed another media agreement with Woman's Day for exclusive rights to the stories published before and after their wedding.
Leonard Fraser died of a heart attack in 2007 at the age of 55 while serving life in prison for the murders of Keyra, Sylvia, Beverly, and Julie, the bodies of whom were eventually discovered.
---