A Lancaster man has been charged with murder, accused of decapitating two of his teen children, and then forcing his two younger kids to watch their sibling's slaughtered bodies.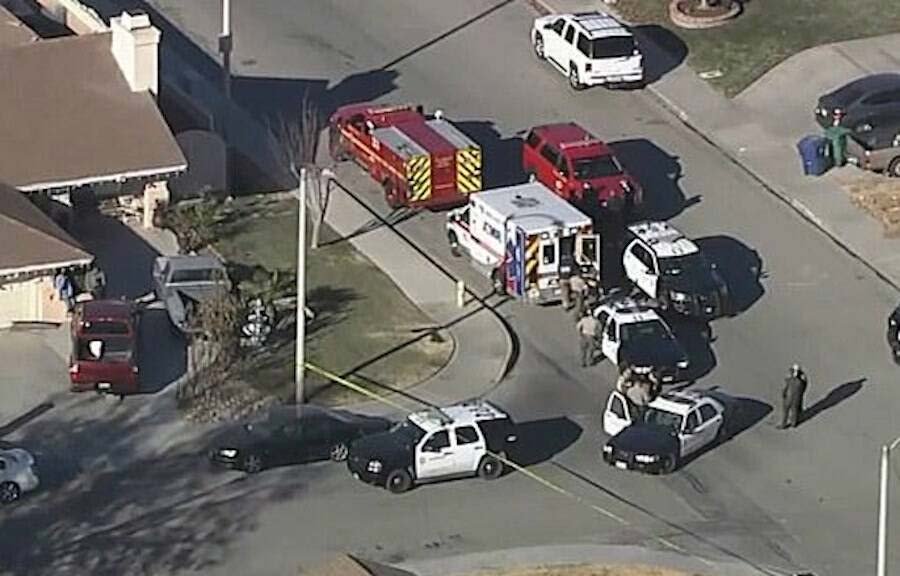 Maurice Jewel Taylor Sr., a 34-year-old personal trainer decapitated his son and daughter. Maurice was charged with two counts of murder for the death of his 12-year-old son, Maurice Taylor Jr., and his 13-year-old daughter, Malaika.
This was not all, Maurice kept their bodies in the house for the next 5 days and forced his younger children to view their slain siblings' bodies, and the surviving kids were kept in their rooms without food.
According to ABC7 Maurice worked at a physical therapy center in Santa Monica, but due to Covid-19, he had been conducting training sessions via Zoom.
Taylor used to send out Zoom link for the fitness session but after he did not send out a link to the scheduled session his clients were worried and had been in touch with police after failing to reach him the week before.
Meanwhile, it wasn't until Friday, that a call about a possible gas leak from Taylor's clients, writer, and attorney Howard Kern, brought firefighters to the gruesome scene inside the house on Century Circle. Howard had been training with Taylor for seven years.
Howard Kern explained, "I said, I'm concerned, We are concerned about a possible gas leak. There are four children and two adults, and we are concerned about their safety."
"I knew that they weren't out of town," another Taylor's client who opted to call the Sheriff's Department said that "They didn't have money to travel."
While many clients were shocked to hear the news about Maurice and what he did to his children, they described him as "mellow," and "so reliable, so responsive." Maurice had no recorded history of violence or domestic abuse.
The bodies were found inside the family home by the fire department, and the surviving children were found in a separate bedroom of the family home. Prosecutors have since revealed that the victims were stabbed on November 29. However, it still remains unclear that they were still alive when their father cut their heads off when he murdered them in the first place.
Taylor's wife and the children's mother was discovered in the house during the murders, but authorities believe that she is not a suspect currently and has already been questioned thoroughly by the investigators.
Maurice Jewel Taylor was taken into custody handcuffed and strapped to a stretcher top an ambulance on Friday, 4th December, escorted by deputies.
The shocking incident has led authorities to investigate whether there had been any hint that could've prevented what Taylor did. The L.A. County Department of Children and Family Services does not appear to have had any involvement with the family.
Lieutenant Dean has confirmed that both the surviving children were questioned in the aftermath. Authorities said that the mother had not been charged because the surviving children told them that she was innocent. It's possible that she may have been locked in a room of her own.
The shocking nature of these crimes is a complicated issue for the newly elected District Attorney George Gascon, who has pledged not to seek the death penalty in any new cases. Taylor has now become the first high profile murder defendant for Dist. Attorney George.
Taylor has not been convicted of the crimes he has been accused of. However, in the statements from his surviving children and spouse, the reality appears as evident as it is disturbing.
Friends and family have since organized a GoFundMe campaign for the distraught family, writing: 'As you can only imagine there is nothing but shock right now.' It has raised more than $1,000 as of Saturday morning.
Taylor was initially held in lieu of $2 million bail, but it was increased on Tuesday to $4.2 million. Ultimately Taylor will be arraigned on December 21.
If convicted Taylor could face a potential state prison sentence of 57 years and four months to life, according to the Los Angeles County District Attorney's office.
---