A former Lewiston man sentenced to eight years probation after pleading guilty to rape and sex abuse in 2019. In November 2018, the then-17-year-old was charged with first degree rape, third degree rape and sexual abuse involving multiple 15- and 16-year-old girls.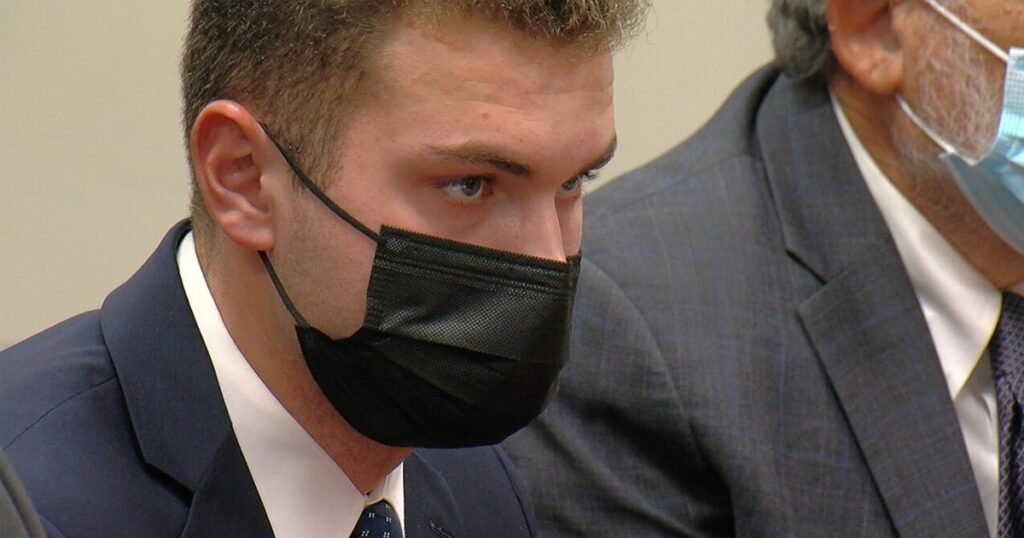 Christopher Belter, now 20 years old, was sentenced to eight years probation by Niagara County Judge Matthew Murphy, and he must also register as a sex offender. He will not be imprisoned.
No jail time for 20-year-old Christopher Belter of Lewiston accused of rape and sexual abuse of multiply victims. Judge Murphy orders him to continue 8-years of probation. A victim in courtroom clearly upset by sentence. @WKBW

— eileen buckley (@eileenwkbw) November 16, 2021
"Through treatment and contemplation, I've come to feel tremendous guilt and regret for my conduct," Belter said. "None of you deserved to be in this circumstance." "I hope each of you can mend the wound I gashed."
Belter addressed the court prior to his sentencing for raping and sexually assaulting four adolescent girls. "I know, however, that a scare will linger as a remembrance of the evil of that night," Belter said from his notes.
Some of his victims were in the courtroom for his sentencing, where they learned he would not be imprisoned. Judge Murphy ruled that the prison term was "inappropriate."
"I agonized — I'm not ashamed to admit that I prayed about the proper sentencing in this case." since there was a lot of discomfort "There was significant injury – many offenses were committed in the case," Judge Murphy remarked. "I believe that a term of jail or partial incarceration is inappropriate, thus I will sentence you to probation."
Belter, who currently resides in the City of Lockport, was given a lengthy list of probation rules by the judge. He also issued a harsh warning about adhering to the guidelines.
"It'll be like a sword hanging over your head for the next eight years," Judge Murphy said.
Belter is also required to register as a sex offender. He will return to court on December 2 for a Sex Offender Registration Act hearing to determine whether he is a level one, two, or three sex offender.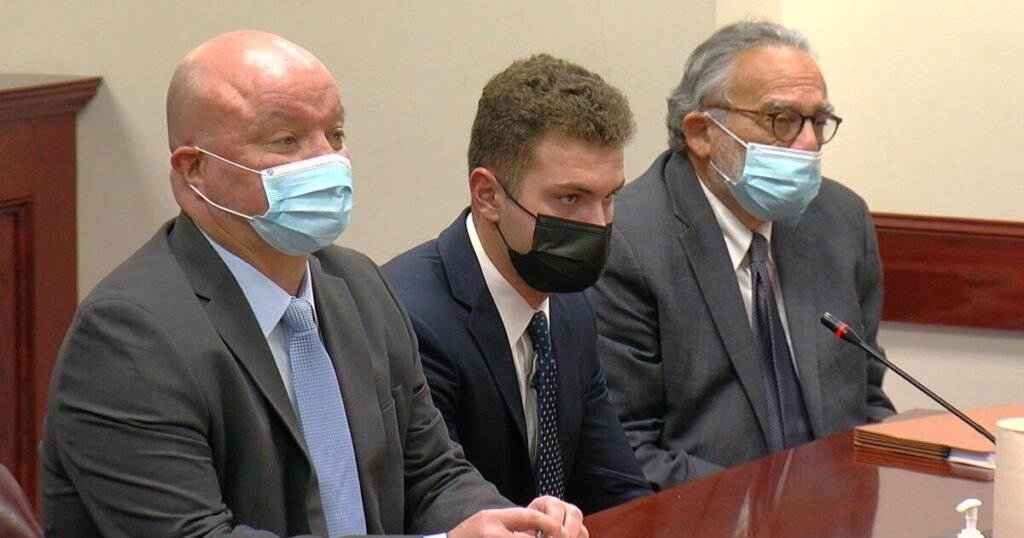 Belter was charged with first-degree rape, third-degree rape, and sexual abuse involving various 15- and 16-year-old girls at his Lewiston home in 2018, when he was 17 years old.
Belter entered a guilty plea in 2019 to two counts of second-degree sex abuse, third-degree attempted abuse, and third-degree rape. He was sentenced to two years interim probation. If he successfully completed probation, he would be designated as a Youthful Offender.
His probation entailed the following conditions:
Continue to live in Niagara County
Have a job or be a full-time student
Live with your parents
Victims' Protection Order
There will be no communication with anyone under the age of 18.
There will be no internet access until probation grants authorization.
No overnight trips are permitted.
Unless probation approves, no visiting venues where minors are present.
Drug and polygraph tests are administered at random.
"I am quite disappointed. "I expected a different result today," said Steve Cohen, an attorney. "Today, justice was not served."
Cohen is a lawyer for one of the victims and is horrified by the sentencing. Cohen claims there were "zero consequences" for his earlier probation violation.
"He is fortunate. He comes from a wealthy family. He is a white man. He was convicted as an adult, as he should have been — "for an adult to get away with these acts is wrong," Cohen said.
Cohen remarked on how tough it was for his client to learn that Belter would not be imprisoned.
"I believe she's in the restroom throwing up right now, pardon me," Cohen said as he exited the courtroom.
Belter's attorney, Barry Covert, spoke about his client before the sentencing, saying he was a sorry young man.
"He is deeply sorry for what he has done," Covert said.
During the sentencing, prosecutor Peter Wydysh informed the court that referring to the property where the attacks took place as a "party house" was a disservice to all of the victims.
"It wasn't a party house case judge; it was a house of sexual assault – that's what happened there — that's not something we should overlook," Wydsh said.
Judge Murphy ruled in October, over two months after the trial began, that Belter would be sentenced as an adult and would be denied Youthful Offender status. "We already know from his documented failure to follow the limits established by the Court about abstention from pornography that this defendant does not hesitate to ignore the regulations when they compete with his own carnal appetites," Judge Murphy remarked of Belter.
The court went on to add in his October decision: "The defendant has made improvement, and if he is kept on probation and receives sex offender counseling for another eight years, the chance of reoffending may be eliminated. However, even after two years of treatment, the Defendant still has a 'above average risk' of reoffending."