After being convicted of raping a minor girl, a man was sentenced to a rehabilitation program and placed on probation. Despite raping yet another victim just days after finishing the program, a judge outrageously insisted that he should not go to prison.
A former Ozark restaurant owner has been convicted of rape for the second time in three years, while avoiding a lengthy prison sentence. Beau Gormley pleaded guilty in 2016 to statutory rape of a 16-year-old girl in the kitchen of the 3rd Street Pasta and Grill, a restaurant he owned in Ozark.
Beau Maurice Gormley, 33, was arrested for raping a 16-year-old girl while working as the manager of a now-defunct restaurant in Ozark, Missouri. He admitted to having sex with an underage girl in the kitchen of Third Street Pasta and Grill, which the victim claimed she did because "Beau told her to" and "he was her boss and she needed to keep her job."
Rape is an unforgivable crime for the vast majority of people. Sexual offenses against women and children are particularly repulsive to even the most hardened criminals and are treated as such. Unfortunately, the presiding judge was not one of them.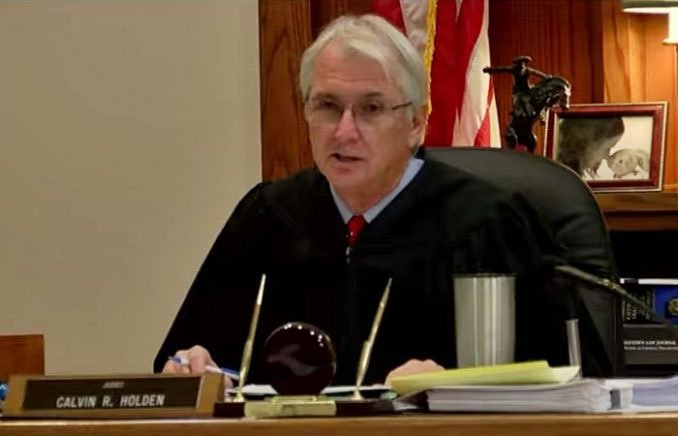 Gormley was sentenced to a 120-day sex offender program before being released on probation for the crime of statutory rape. Although he completed the rehab program, the registered sex offender's crime spree was just getting started.
He brutally raped his children's mother just 34 days after being released from the sex offending assessment unit. Despite being found guilty of his second rape, the presiding judge believed he should not even be allowed to enter a jail cell.
Green County Circuit Court Judge Calvin R. Holden sentenced Gormley to only five years probation for his second rape after his probation officer and sex abuse program counselor convinced him that he was "making progress in his counseling," according to KY 3.
"So the judge was able to hear from somebody who has expertise in this type of treatment, who has supervised and treated him for quite some time, and came to a conclusion that continuity under these circumstances was going to be warehousing him in a prison," explained Gormley's defense attorney Jason Coatney.
Despite prosecutors' request for a maximum sentence of seven years in prison, Judge Holden sentenced Gormley to probation because he appears to be improving in counseling. Holden, on the other hand, ignored the fact that Gormley raped his second victim after completing a similar program aimed at rehabilitating sex offenders.
Prosecutor Elizabeth Fax expressed her displeasure with Judge Holden's decision, noting that Gormley's second offense occurred while he was on probation. "This is not his first rodeo," she told the Springfield News-Leader, implying that he will re-offend within the next five years.
That decision has sparked outrage on social media including a post by Greene Co. prosecutor Dan Patterson with a Ronald Reagan quote that "We must reject the idea that every time a law's broken, society is guilty rather than the lawbreaker. It's time to restore the American precept that each individual is accountable for his actions."
Coatney, on the other hand, dismissed the notion that his client would commit the same crime a third time, explaining that when Gormley raped the second victim, he hadn't yet completed this particular counseling program. He assured Gormley that if he violates probation again, he will face a lengthy prison sentence, much to the frustration of critics.
"Going out in the public and saying 'It's all the judges fault what happened here and he's blaming society at large' is irresponsible," Coatney said of the posted statement.
Of course, the majority of comments are critical of the judge's decision. Indeed, some have suggested that the ruling not only puts other women in danger but may also discourage victims from coming forward in the first place.
"Sometimes the outcomes from decisions that are made in the courtroom is that people feel jaded and skeptical that they'll be able to find justice for themselves," explained Brandi Bartel, the executive director of the Victim Center.
According to Bartel, victims may choose to remain silent about their abuse because they have seen that going through the lengthy and arduous process of the justice system is futile.
For the time being, Beau Gormley is free to roam the streets, possibly looking for his next victim. This type of injustice sends a message to criminals that they can re-offend without fear of getting more than a slap on the wrist.
"It takes a tremendous amount of courage but then ultimately they don't see that accountability taking place and that is extremely discouraging," Bartel said.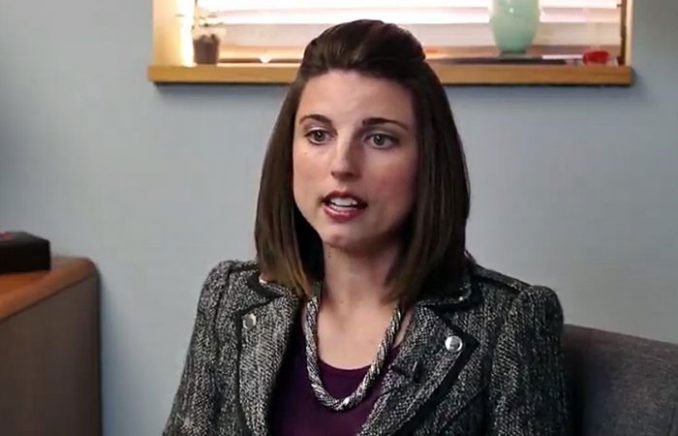 The most troubling aspect of Gormley's case is that there are now two women who have discovered that the legal system does not always deliver justice. Gormley, sadly, lives to offend another day, while his victims must suffer the long-term consequences of his crimes.