Fans' favourite John Cena granted 650 wishes through the Make-A-Wish foundation, 100 more than anyone else.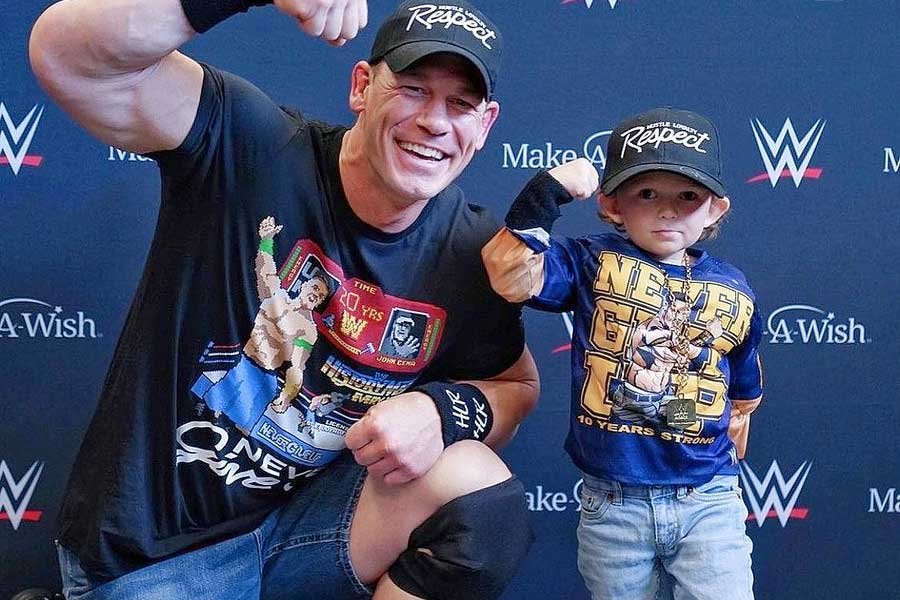 John Cena, a wrestler turned actor, is well known for his role as a wrestler in the WWE industry, but the wrestler has also played a variety of roles behind the scenes. According to Guinness World Records, John Cena has spent his spare time granting hundreds of wishes through the Make-A-Wish Foundation, setting a new high for the number of wishes granted to sick or dying children.
According to Guinness World Records, John Cena, a 16-time world champion, has granted 650 wishes. Apart from that, Cena is a fan favourite and has served as the face of WWE's anti-bullying campaign "Be a Star."
"If you ever need me for this ever, I don't care what I'm doing – I will drop what I'm doing and be involved because I think that's the coolest thing," Cena said in a previous interview about the Make-A-Wish Foundation, posted on the Guinness World Record site. "I just drop everything … If I can offer a fantastic experience, I'll be first in line to do my part."
Cena granted his first wish in 2002 and granted Make A Wish's 1000th wish in 2012 to a fan named Cardon. Cena granted his 500th wish three years later.
Make a Wish is a nonprofit organisation based in the United States that grants the wishes of children aged two and a half to eighteen who have a critical illness. Children have the option of meeting a celebrity, attending an event, or even giving a gift to someone else.
Cena frequently brings one of his championship belts to show the children when he meets them. He's been known to pose for photos, show children the inside of the wrestling ring, and even just hang out with them.
Of why he continues granting kids' wishes, Cena said, "I want them to have an experience that will stay with them to forever. I don't ever want the children or their families to be treated in a way where they feel as if they're up against anything at all."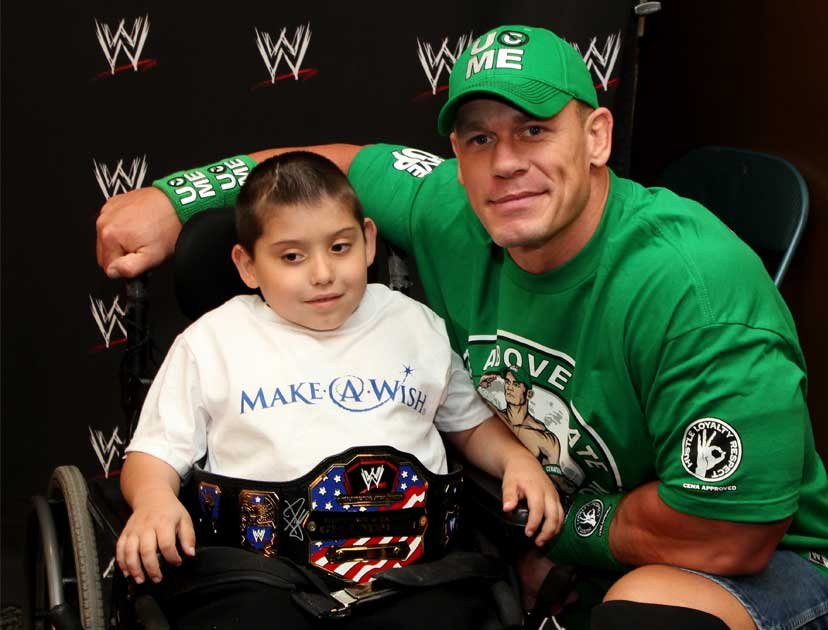 "The list at Make-A-Wish is enormous, and they literally will do anything you want," he explained. "'I want to wrestle with John Cena and kick it with him.'" That is the most amazing thing I have ever heard."
"It means, one, that something I am passionate about affects people," Cena continued. It means that two, I can be a vehicle for making a wish come true. And it means three things: when we engage, when the wish comes true, it is something that someone desires, and we are the finish line."
Cena's ultimate goal is to bring joy to Make-A-Wish children and their families. Having granted 650 wishes since joining the foundation in 2002, it appears that the actor has no plans to stop meeting children and granting their wishes.
"I can't express how awesome it is to see the kids and their families so happy," Cena said in 2015 after granting his 500th wish, according to NPR. "I really want to show them that today is their day."
---