When Jason Vukovich was a child, he was sexually and physically abused; as a result, he decided to exact vengeance on sex offenders by becoming the "Alaskan Avenger," a pedophile hunter. Jason, who is currently incarcerated, has publicly apologized for his actions and urged victims to seek treatment rather than retaliation.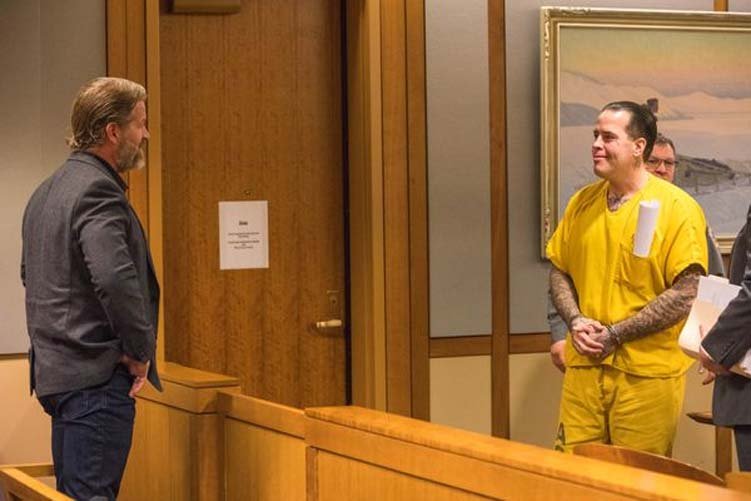 In 2016, Jason Vukovich tracked down and attacked three sex offenders listed on the nation's public registry. "I remembered my childhood experiences and felt an overwhelming desire to act. I decided to take matters into my own hands and assaulted three pedophiles
Who Is Jason Vukovich?
Jason Vukovich was born in 1975 in Anchorage, to a single mother, he never knew his biological father. His mother's husband, Larry Lee Fulton adopted him when he was 4 years old. But instead of being a guardian, Larry abused Vukovich physically and sexually.
"Both of my parents were dedicated Christians and had us in every church service available, two or three each week… So you can imagine the horror and confusion I experienced when this man who adopted me began using late, late-night 'prayer' sessions to molest me. Also, he beat me with a custom made 2*4" Jason later wrote in a letter to Anchorage Daily news.
In addition to the sexual abuse, Fulton also used violence against Vukovich. Larry Lee was found guilty of second-degree abuse of a minor but received a three-year suspended sentence, meaning he didn't have to serve any active in a prison cell.
According to Vukovich no one ever came to check in on the family afterward. Jason wrote after his sentencing, that his family moved to Wasilla and he was homeschooled. He never received counseling; no one ever checked in.
"When I was a little kid in my house, if some tatted-up guy had kicked the door in and beat up the guy that was molesting me, I would have said… Yeah! Woo! I know it! I can't believe i! Thank God," he said, "Because nobody cared."
The abuse, however, didn't stop until Jason was 16 years old, at which point he and his brother ran away. Jason moved to Washington without any identification or financial help – he started to steal to support himself, mostly from gyms where he knew people left their wallets unattended.
"From that point on, I turned into a thief," said Jason.
Jason was arrested the first time five months after he got to Washington. For the second time after nine months later. Vukovich claimed that his descent into crime fit into a cycle of self-hatred that had started during his childhood abuse.
"Being a thief and a liar fits nicely with my lack of self-worth, my silent understanding that I was worthless, a throwaway… The foundation laid in my youth never went away. Time and time again, my choices reflect a lack of concern for myself and others, many nights I simply wanted to die," he wrote in his letter.
In 2016, his untreated childhood trauma reached a boiling point. He started to read through the sex offender registry of Alaska and decided to get his own way of justice.
Jason Vukovich's hunt for sex offenders
In July 2016, Jason Vukovich found out three sex offenders from the Alaskan sex offender registry for crimes related to children. Gripping a notebook filled with the names and addresses of sex offenders he found on the registry. Jason Vukovich targeted the homes of Charles Albee, Wesley Demarest, and Andres Barbosa.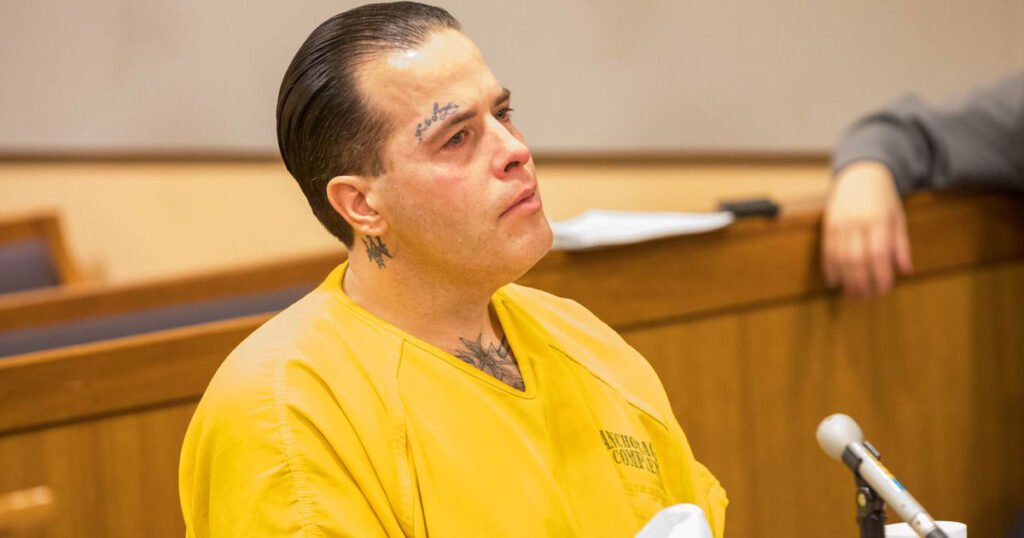 On the morning of June 24, 2016, Jason knocked on Charles Albee's door. He pushed the 68-year-old inside and ordered him to sit on his bed. Jason slapped him across the face several times and told him how he'd found his address and that he knew what Albee had done. Then Jason simply robbed him and left.
On June 26, two days after attacking Charles Albee, Jason used the same approach to enter Andres Barbosa's home. This time he reached at Barbosa's house at 4 am, and he also brought two female accomplices. Jason threatened Andres with a hammer and told him to sit down and "punched him in the face" before warning he would "bash his dome in."
Soon Jason targeted Wesley Demarest, but this time he escalated the violence. Wesley was asleep when he heard somebody breaking into his home at around 1 am and similar to his previous attacks, Jason force himself inside.
Wesley recalled "He told me to lay down on my bed and I said 'no,' "He said 'get on your knees,' and I said 'no.'" Jason stuck Wesley in the face with his hammer and told his victim,
"I'm an avenging angel. I'm going to mete out justice for the people you hurt."
Jason stole some of Wesley's items, including a laptop,and fled. Waking up in his own blood, Demarest called the police. The authorities found Jason sitting in his Honda Civic nearby with a hammer, stolen items and a notebook containing the names of all the three assault victims.
Arrest and Trial of Jason Vukovich
Jason Vukoich was arrested after attacking Wesley Demarest and later charged with 18 counts of assault, robbery, burglary and theft. Jason pleaded not guilty at the beginning but opted to make a deal with the prosecution instead.
Jason entered into a plea agreement with the state, pleading guilty to one count of attempted first-degree assault and another count of first-degree robbery. Hew was sentenced to 28 years in prison with five years suspended and five years on probation in 2018.
He appealed his sentence on the grounds that his PTSD should be considered a mitigating factor in his case, but he lost that bid in October 2020. Even though the town hailed him as a hero, the judge ruled, "Vigilantism won't be accepted in our society."
Jason's last victim Wesley said that he would prefer it if Jason Vukovich "is not walking around while I'm alive."
Ember Tilton, Jason's attorney shared the views of thousands who have pledged their support for his client on several online petition sites pleasing for his release. He said "I don't think he needs to be punished, he's already been punished. This whole thing started out as the punishment of a child who didn't deserve to be treated in that way."
Many Alaskan residents hailed Jason Vukovich as a hero after his news was published in Alaska dispatch news, even though he acted outside the law because he targeted sex offenders.
"I began my life sentence many, many years ago, it was handed down to me by an ignorant, hateful, poor substitute for a father, I now face losing most of the rest of my life due to a decision to lash out at people like him. To all those who have suffered like I have, love yourself and those around you, this is truly the way forward," he wrote.
---
Now that you've read about Jason Vukovich, read about Susan Kuhnhausen who killed the hitman her estranged husband hired to kill her.