Ghislaine Maxwell, 59 the longtime companion of sex offender Jeffrey Epstein was charged on Monday for the first time with sex trafficking of a 14-year-old girl, as federal prosecutors accused her of grooming a teenage girl in sexual acts with Jeffrey Epstein and later paying her hundreds of dollars in cash.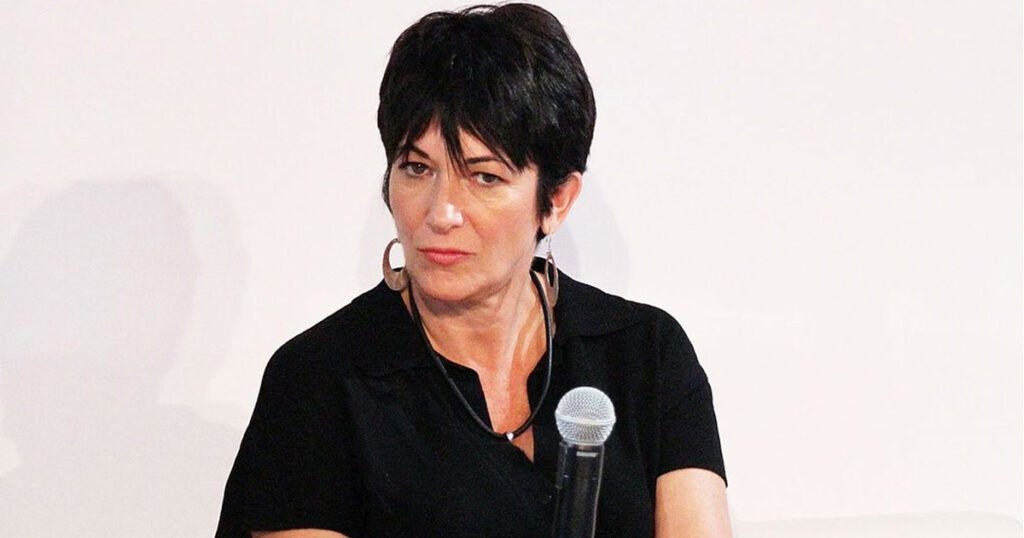 The superseding indictment from the Manhattan U.S. attorney's office cites a new unidentified victim who was just 14 years old when Ghislaine Maxwell brought her into Epstein's circle around 2001, bringing the total number of victims in the case to four.
Maxwell has remained in federal jail without bail after a judge three-time rejected bail packages last week. The last of which included offers to renounce her citizenship in France and the United Kingdom to be kept in place by armed guards, and to post $28.5 million in assets. She has been in custody since her arrest on July 2 in Bradford, New Hampshire.
Maxwell, however, has not pleaded guilty to charges brought a year after Epstein was arrested on sex trafficking charges. Jeffrey Epstein killed himself in a Manhattan federal lockup in August 2019.
The next indictment says that Maxwell paid the girl hundreds of dollars in cash after the girl provided Jeffrey Epstein with the massages at his home in Palm Beach Fla. The couple also encouraged the girl to recruit other girls to engage in paid sex acts with Epstein, which she did, the document adds.
Epstein's employees, Maxwell, also allegedly sent the girl gifts, including lingerie. The government says that some of the alleged crimes occurred at Maxwell's London Townhouse. Maxwell's lawyer did not respond to a request for comment on the new charges.
The revised indictment raises trouble for Maxwell, who could spend decades in prison if convicted. Maxwell's lawyers argued that the government's case is weak as it is based on decades-old allegations from three women. The prosecutors added more weight to it, expanding the time frame of the alleged crimes from a few years in the 1990s to a decade and directly accusing Ghislaine Maxwell of sex trafficking minors stretching into 2004.
They had already accused Maxwell of engaging in a conspiracy with Jeffrey Epstein by helping recruit and groom victims and participating in some of the alleged abuse. The new sex trafficking charge alone carries a maximum statutory prison sentence of 40 years.
David Boies, an attorney for Epstein accuser Annie Farmer, who is part of Maxwell's case, said that Monday's development demonstrates that the prosecution is continuing to build its case.
"I think it's certainly an important addition to the case because of the age of the victim and the length of time she was trafficked," Boies added.
In total Maxwell now faces eight counts, including perjury charges for allegedly lying during depositions in a defamation lawsuit brought against her by Virginia Roberts Giuffre, another Epstein's accuser.
"The Government does not intend to seek any further indictments in this case." In a letter filed to U.S. District Judge Alison Nathan, prosecutors recommended that should Maxwell seek an adjournment, additional charges against her are possible but that if the July 12 trial date sticks.
All the evidence against Maxwell have already been shared with her defense team covering Monday's superseding indictment, the letter says, and prosecutors have provided additional documents to help guide Maxwell's lawyers to the records that are relevant to the new victim, identified in court papers as "Minor Victim-4." Read the indictment here.
Dozens of women have come forward to claim that Epstein sexually abused them when they were minors. Many of them come from unstable homes and were drawn in what seemed like easy money, but the reality was truly horrible, Epstein was said to have expected multiple messages a day.
The prosecutors have said that Ghislaine Maxwell played a critical role in normalizing the activities by undressing in front of the girl and taking them shopping and to the movies. Minor Victim was 14 years old when she met Epstein and Maxwell in Palm Beach Florida, in 2001. They claim Maxwell groomed her for sexual encounters with Jeffrey Epstein over a three-year period.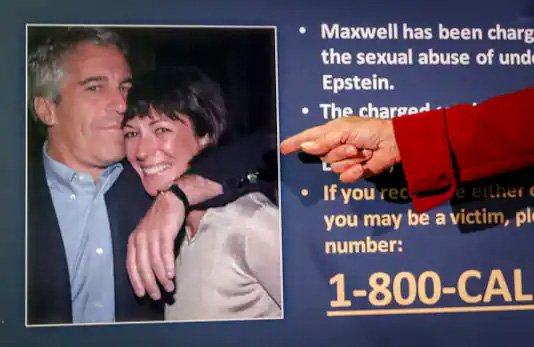 Maxwell's brother, Ian has been on a public relations blitz on the behalf of his sister issued a statement on Twitter after the incident was filed.
"The government has admitted how weak its indictment is. So it has added another anonymous accuser from 20 years ago. That does not strengthen the government's case," his statement says.
Ghislaine Maxwell is scheduled to go on trial on July 12, her lawyer Laura Menninger didn't reply to any comments on the revised indictment.